Let's not sugar coat it: packing is the worst. Whether it's for business travel, family travel, day trips or week-long stays, it's not something most of us look forward to. It can also be a little stressful. Ensuring all of your clothes, shoes and everyday necessities are placed inside your suitcase may be the difference between a good trip and a great one.
We're here to help you pack like a pro. There are smart ways to simplify the task of making sure you have everything, without bringing along too much, and fitting it all into your carry-on.
Roll Your Clothes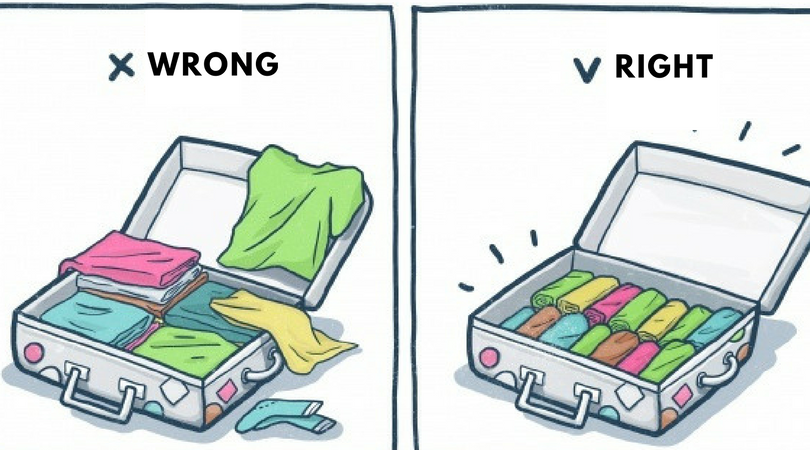 One of the most popular reasons people give for rolling clothes over flat packing is that it saves space in carry on backpack.
Tightly roll softer, wrinkle-resistant garments, like T-shirts and cotton pants, and place them along the base of the bag. Jeans should be rolled, too. It can be a simple way of keeping your clothes neat.
Use Vacuum Packed Bags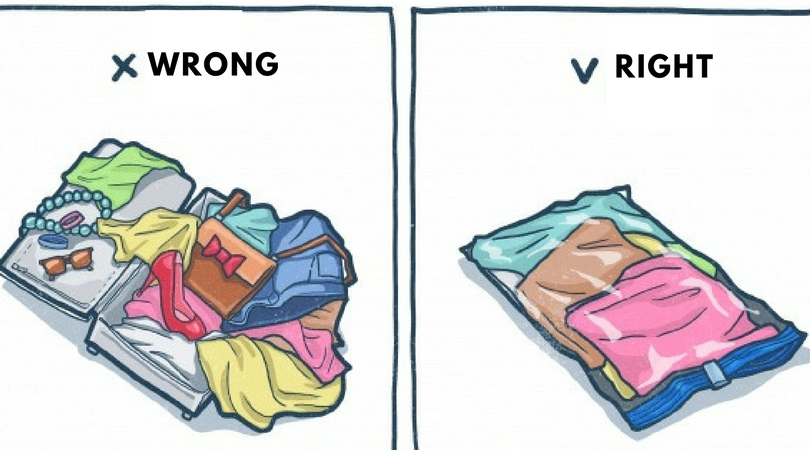 Another good packing solution idea is vacuum bags. In fact, a vacuum sealed bag can actually reduce the amount of storage space needed by 50%. To use these bags, put your suitable items in, seal the bag, and then squeeze the air out. This will leave you with lots more space in your suitcase.