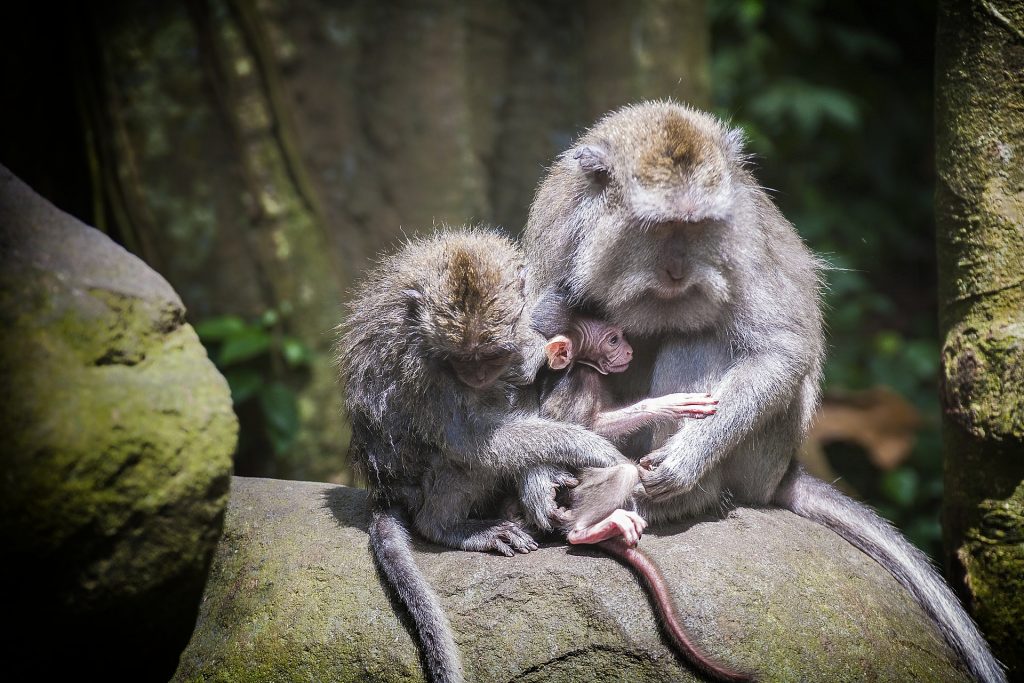 [adinserter name="Block 1″]
One of our favorite things we did in Bali is visiting the Monkey Forest in Ubud. It's a nature reserve, and Hindy Temple Complex and the full name of this forest is the Sacred Monkey Forest Sanctuary. This fantastic place located on Jalan Monkey Forest and it's one of the most popular tourist destinations in Ubud.
[adinserter name="Block 1″]
The Ubud Monkey Forest describes its mission as conservation of the area within its boundaries according to the Hindu principle of Tri Hata Karana ("Three ways to reach spiritual and physical well-being"), which seeks to make people live harmoniously during their lives. The "three ways" to this goal under the Tri Hata Karana doctrine are harmonious relationships between humans and humans, between humans and the natural environment, and between humans and The Supreme God. Accordingly, the Monkey Forest has a philosophical goal of creating peace and harmony for visitors from all over the world.
[adinserter name="Block 1″]