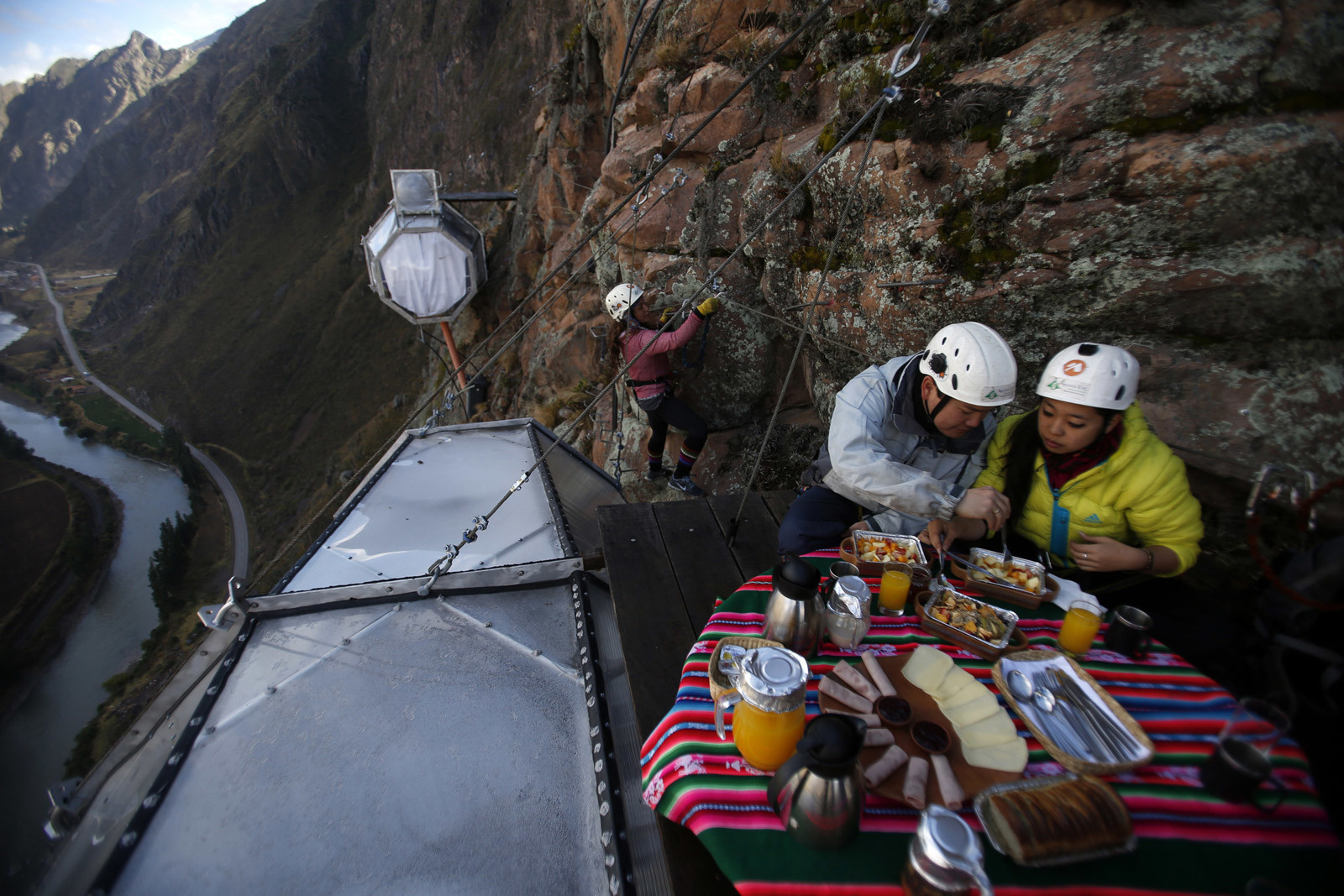 If you are looking for a new adventure this insane hotel room is just what you may be looking for.
Skylodge Adventure Suites is a new company that has been created by a group out of the Sacred Valley of Cuzco in Peru. They offer unique hotel rooms that are a thousand feet in the air. What they also offer is an adventure right from the very beginning. There are no elevators to reach these capsules that are part of the mountainside. There are also no bell hops to bring your luggage up to the room. The only way to get to the room is by zip line.
This hotel experience hangs from the side of the mountain and it can accommodate up to eight daredevils for the evening. There are three capsules so there is plenty of room and it's much safer than it looks. Each capsule is hand crafted out of the same type of aluminum that airplanes are made from.
To answer the question that a lot of you are probably asking, yes there is even a bathroom! The capsules go for around $340 a night so what are you waiting for?