From beaches and mountains to wildlife-rich national parks, energetic cities, and cute towns, Thailand offers something for everyone. Here are some of the best places around the Land of Smiles to add to your Thailand bucket list.
Visit the Grand Palace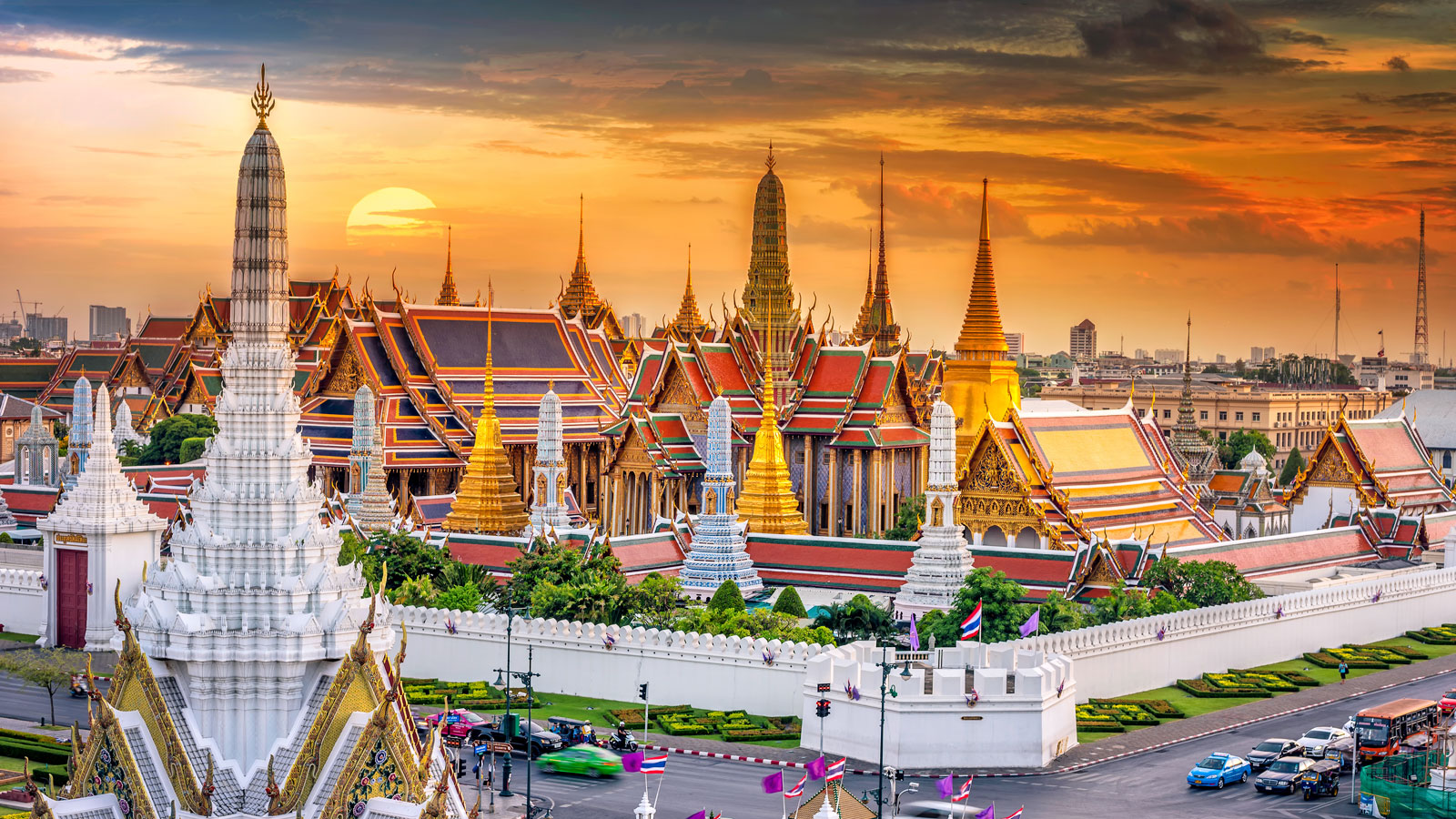 Set in the heart of Bangkok, this is probably the most famous attraction there is. It's one must-see sight that no visit to the city would be complete without. It was built in 1782 and for 150 years the home of the Thai King, the Royal court and the administrative seat of government.
The Grand Palace of Bangkok is a grand old dame indeed that continues to have visitors in awe with its beautiful architecture and intricate detail, all of which is a proud salute to the creativity and craftsmanship of the Thai people. Within its walls were also the Thai war ministry, state departments, and even the mint. Today, the complex remains the spiritual heart of the Thai Kingdom. Please note that a strict dress code is in place at the palace, so you will need to dress in appropriate clothing or entry will be refused.
Take a Flight Of The Gibbon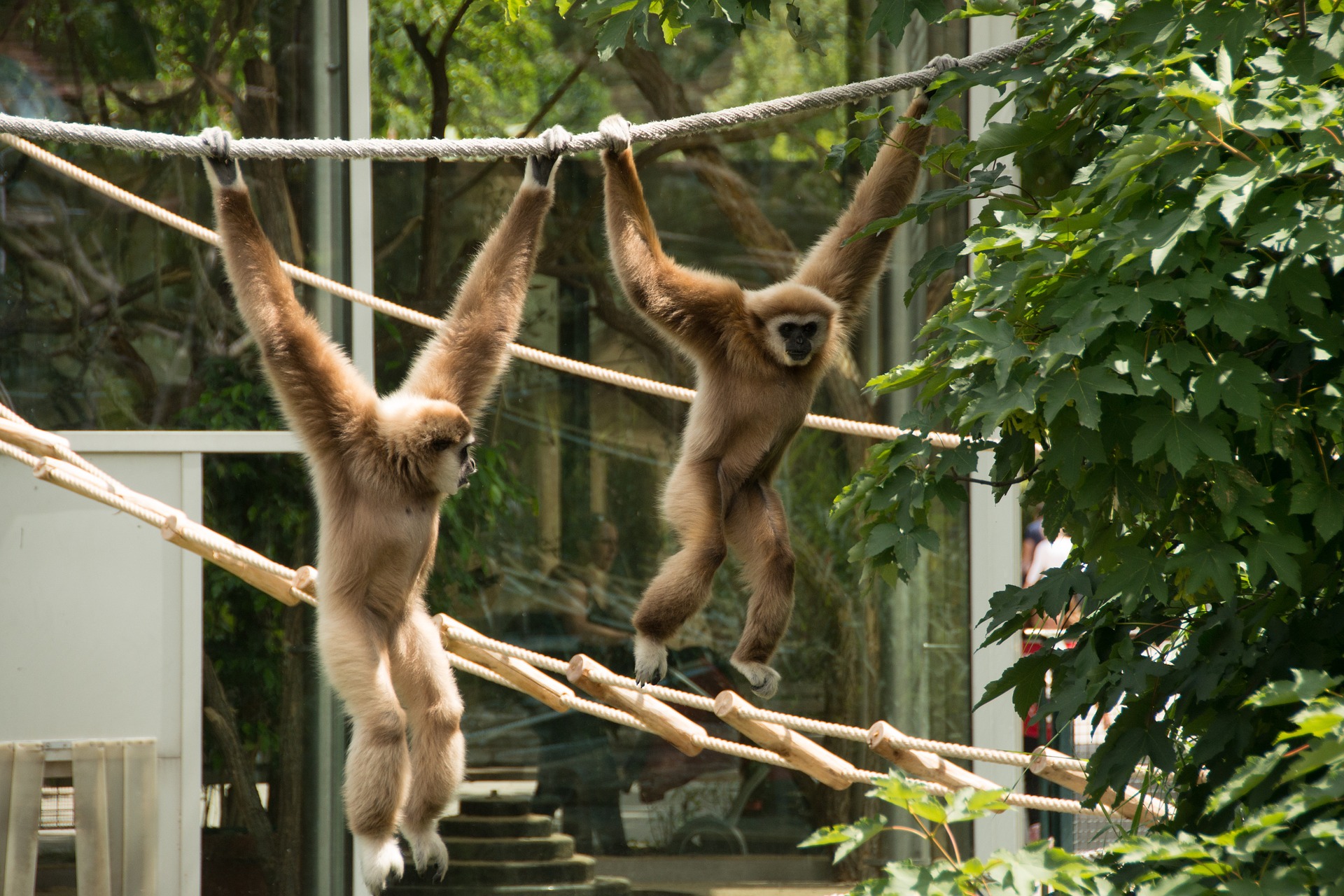 Situated in Chiang Mai, this is the most extended zip-line tour in Asia, soaring through the rainforest canopy 1300 meters above sea level. Follow the branch-to-branch route, and a gibbon might take down the mountain – it's a great way to explore the region in a more hands-on and adventurous way.
Have a Thai Massage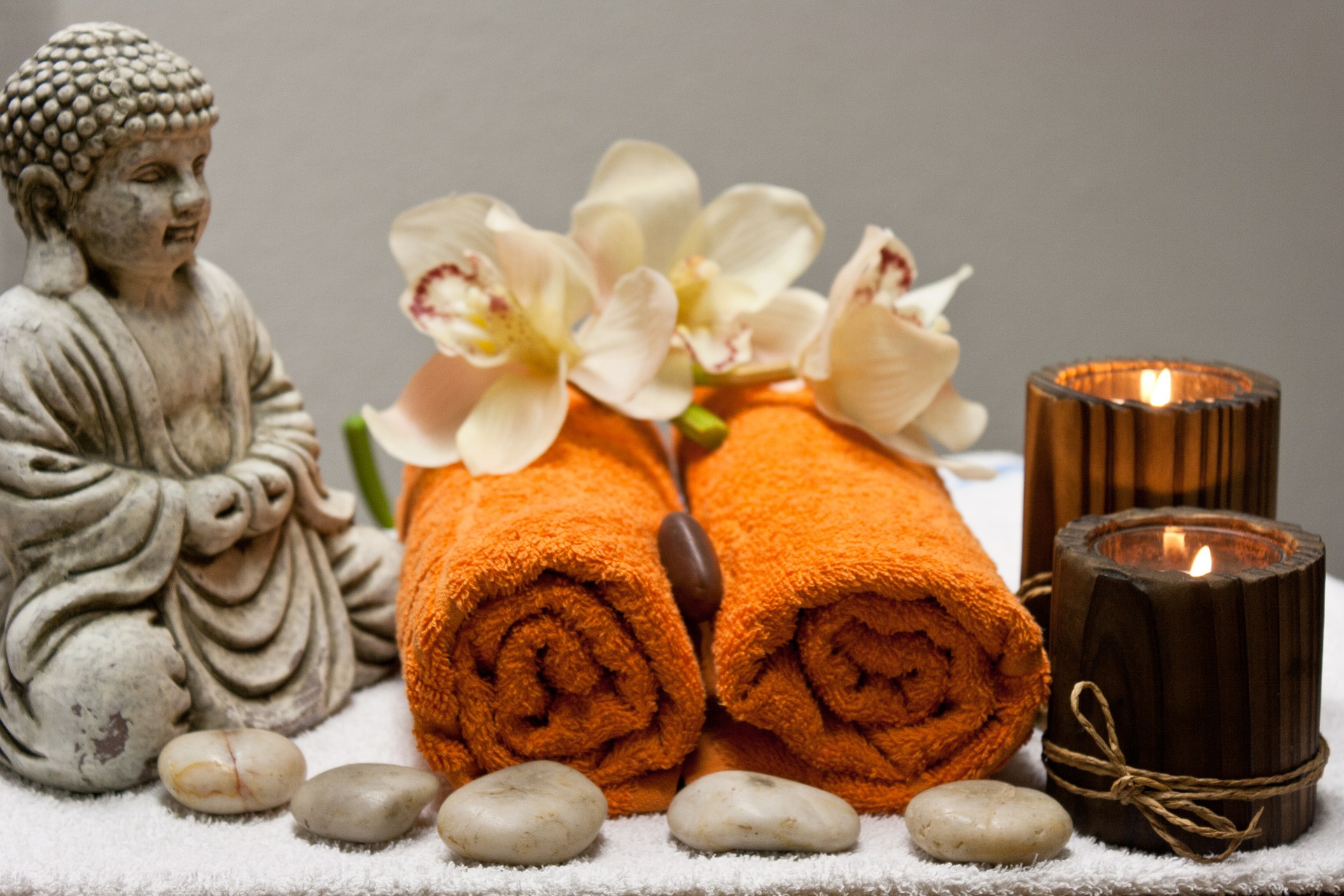 One of the best things to do in Thailand is getting an amazing Thai massage. The style of massage is unique as it stretches your body as well as working on your body's pressure points. The whole experience will leave you feeling invigorated and balanced. Every small town and city is guaranteed to have many massage parlors, and the prices are low, it will only cost you 300 B (USD 7).
Sail Away On Bangkok Floating Markets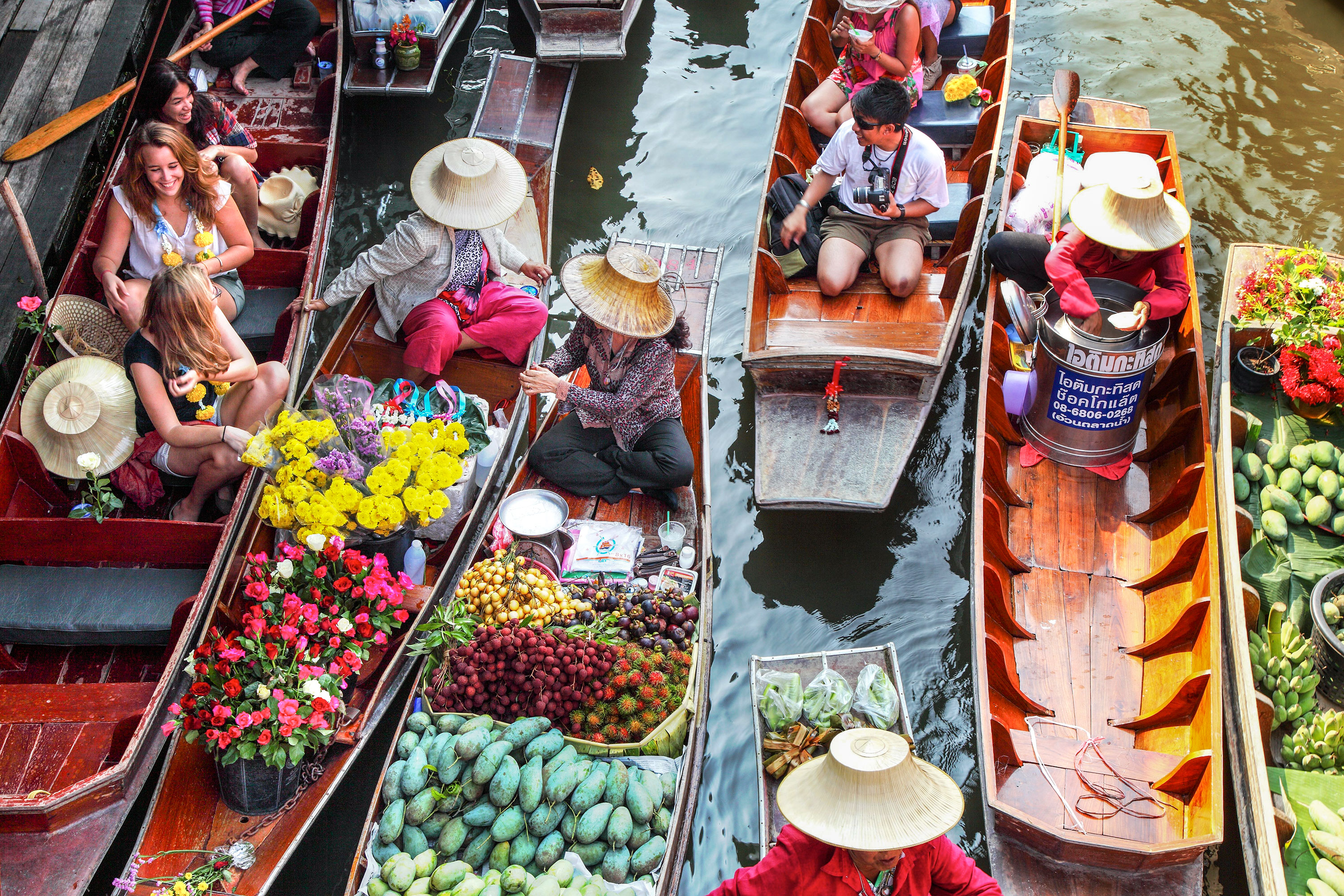 Bangkok's colorful floating markets are familiar to many through the ubiquitous photos in tourist guides and travel books. In the canals, hundreds of boats even sell items other than foodstuffs, such as clothes, incense, and other trinkets. For those who love to take photos, the narrow canals and small wooden stilt houses are sure to give you countless opportunities.
Floating markets are Taling Chan Market, Bang Ku Wiang Market, Tha Kha, and Damnoen Saduak. There are many companies in Bangkok with whom you can get a guided tour of the floating market. To enjoy the atmosphere without haggling over prices, try relaxing on a guided boat tour of the Damnoen Saduak market. If getting on the boat doesn't appeal to you, you can still see everything from the sides of the canals.
Take a Trip to Koh Phi Phi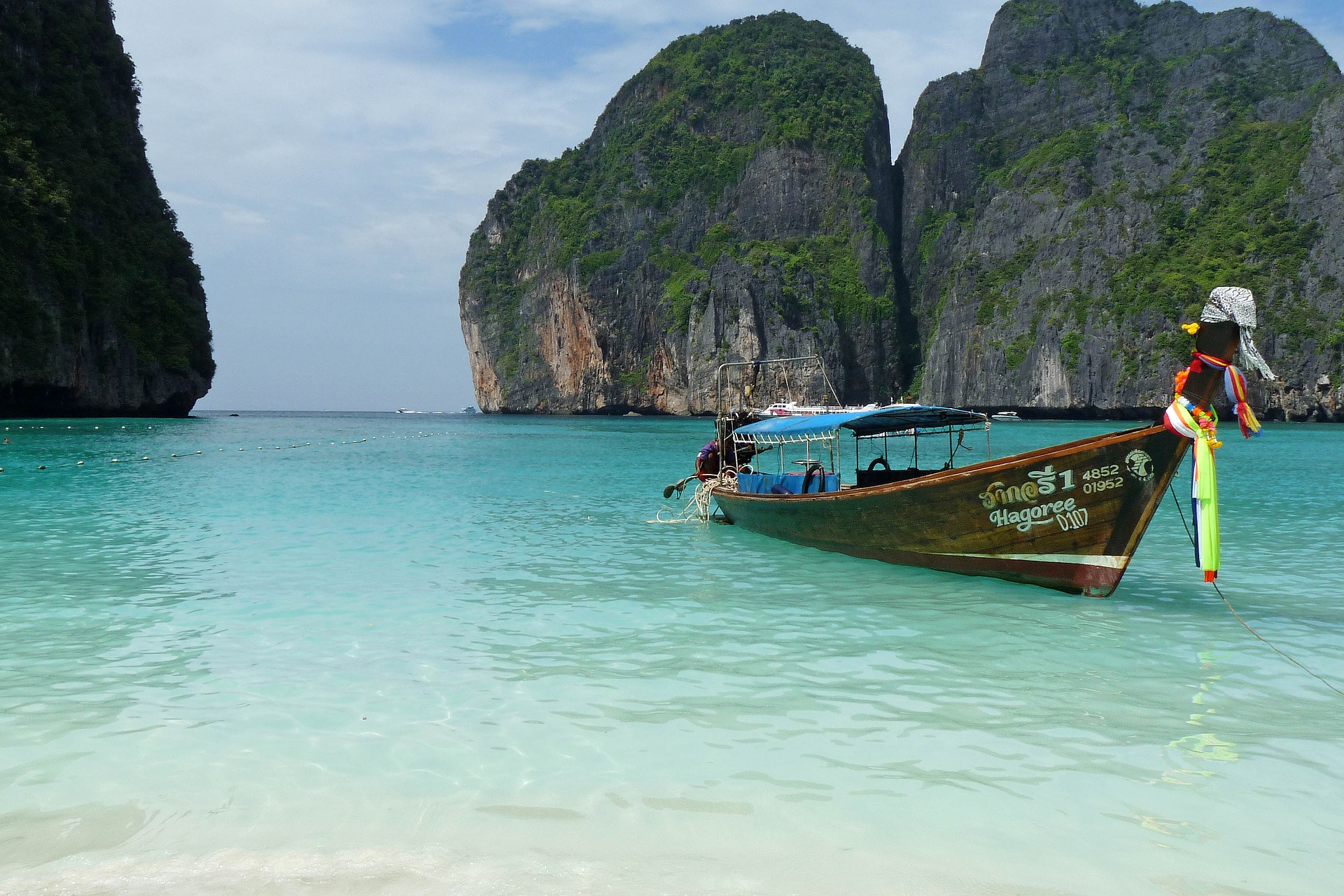 Shooting to fame after the Leonardo DiCaprio classic 'The Beach' as well as appearing in James Bond. Koh Phi Phi is a stunning island situated in the province of Krabi. This island is a must-visit on any trip to Thailand. After visiting this staggeringly beautiful island, no beach will ever feel as beautiful. The island has no roads, so you will have to do a fair amount of walking, but with everything happening between the two main beaches, you will never be far from the hive of activity.
Take a Trip to Wat Arun
Thailand is home to over 31,000 Buddhist temples, and this particular temple Wat Arun is named after Aruna, the God of Dawn. The temple sits on the banks of the Chao Phraya River. It's easily one of the most stunning temples in Bangkok, not only because of its riverside location but also because the design is very different from the other temples you can visit in Bangkok. The tower is 79 meters tall and has been covered in colorful porcelain and ceramic tiles making for a mesmerizing sight.
Although it's known as the Temple of the Dawn, it's absolutely stunning at sunset, particularly when lit up at night. Even so, the quietest time to visit is early morning before the crowds.
Treat The Elephants In Lampang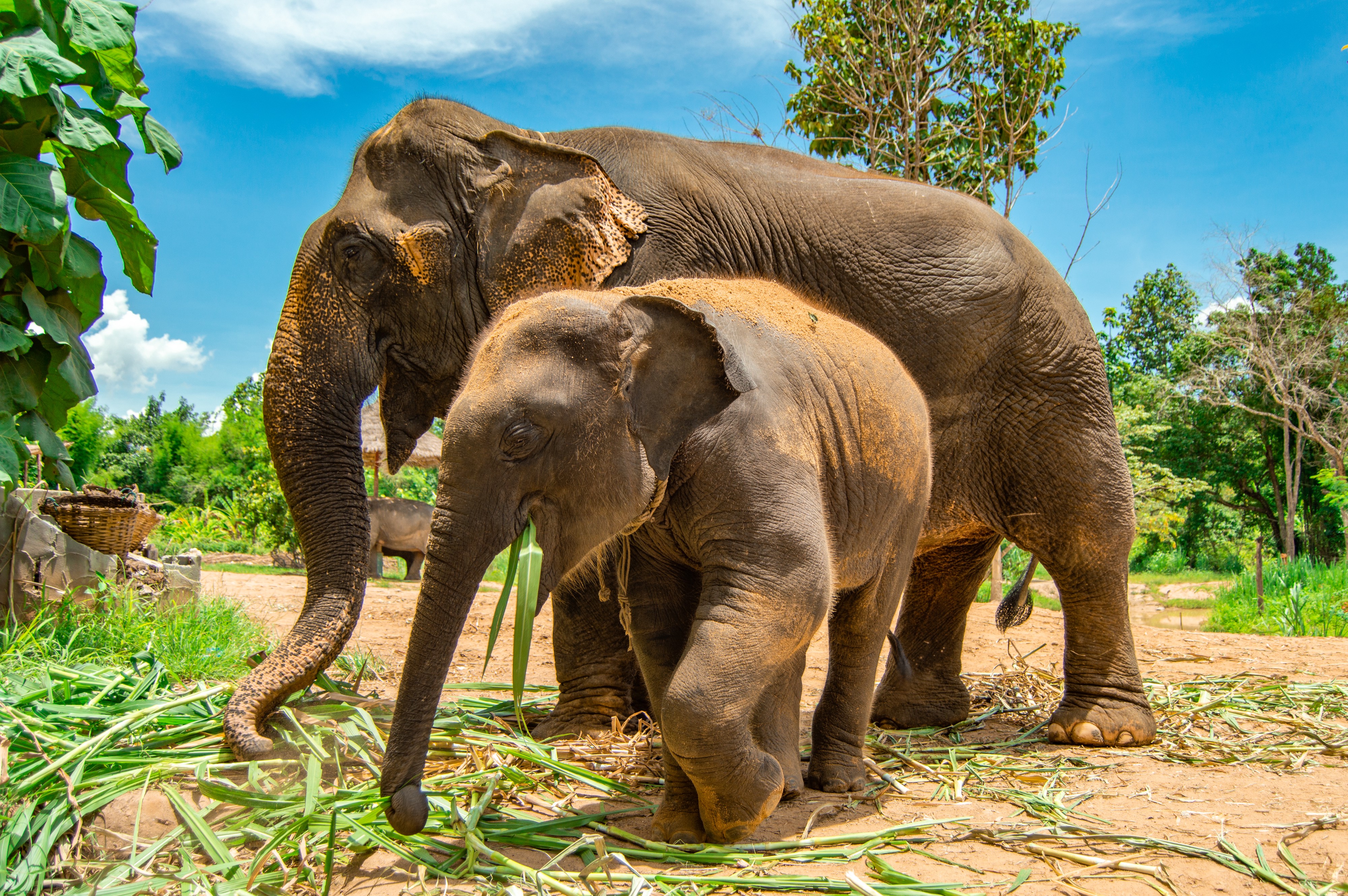 The Lampang province in Thailand is great for nature enthusiasts. At the Thai Elephant Conservation Center, you get the once-in-a-lifetime opportunity to help care for one of the 50 elephants that live there, for a few days or a month. This is a wonderful way to do something good for conservation during your stay in Thailand.
Visit the Chatuchak Weekend Market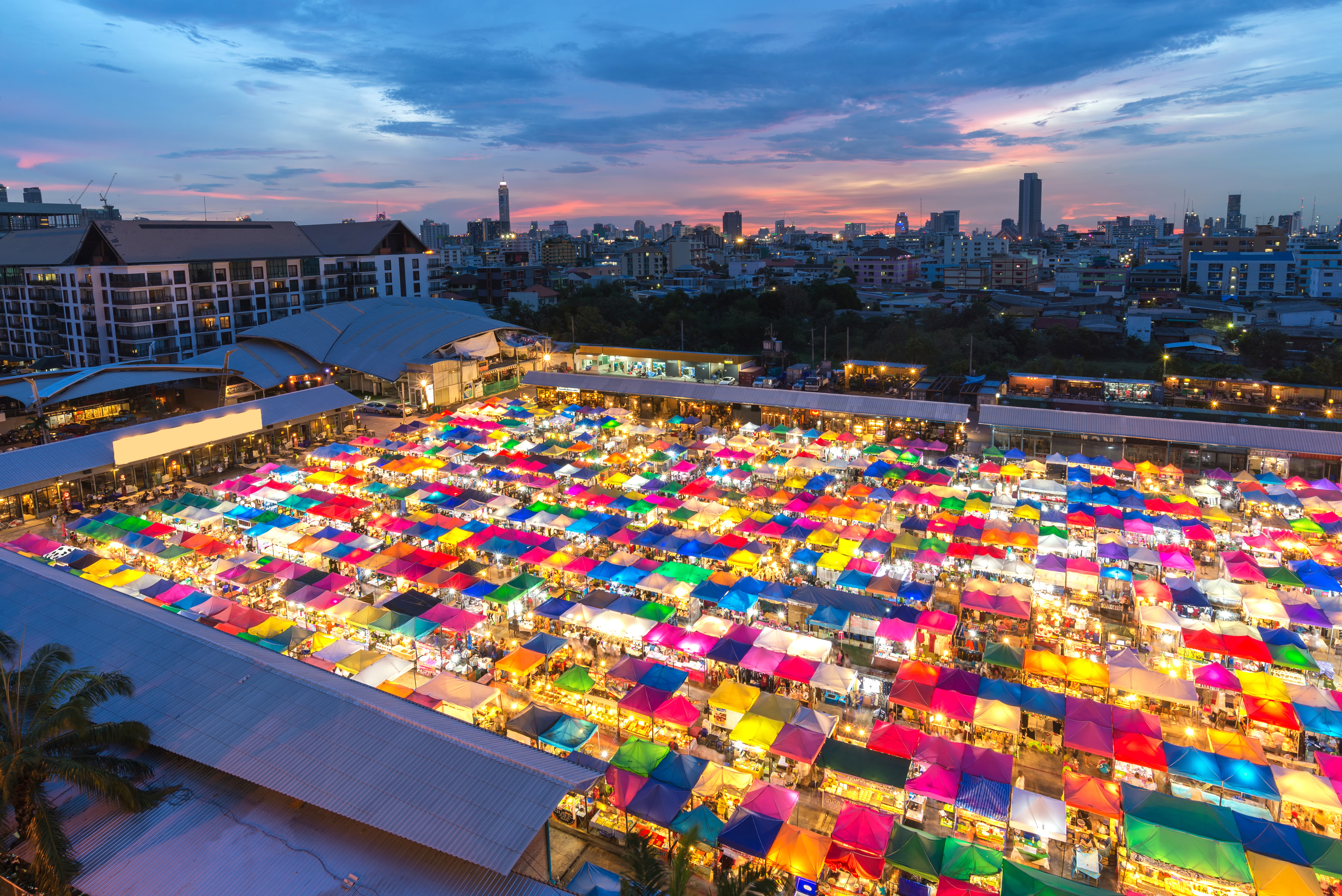 Chatuchak Weekend Market in Bangkok is the largest market in Thailand, and you're sure to spend hours traipsing through it because it contains various goods and more than 15,000 stalls! The market's sheer size and diverse collections of merchandise will bring any seasoned shoppers to their knees – it's where you can literally 'shop till you drop.' There are also some great restaurants on the outskirts of the market, so it's a perfect place to spend a shopping day out.
On a typical weekend, more than 200,000 visitors come here to sift through the goods on offer. If you have one weekend in Bangkok, squeeze in a day trip to Chatuchak Weekend Market, and you won't be disappointed.
Get Island Happy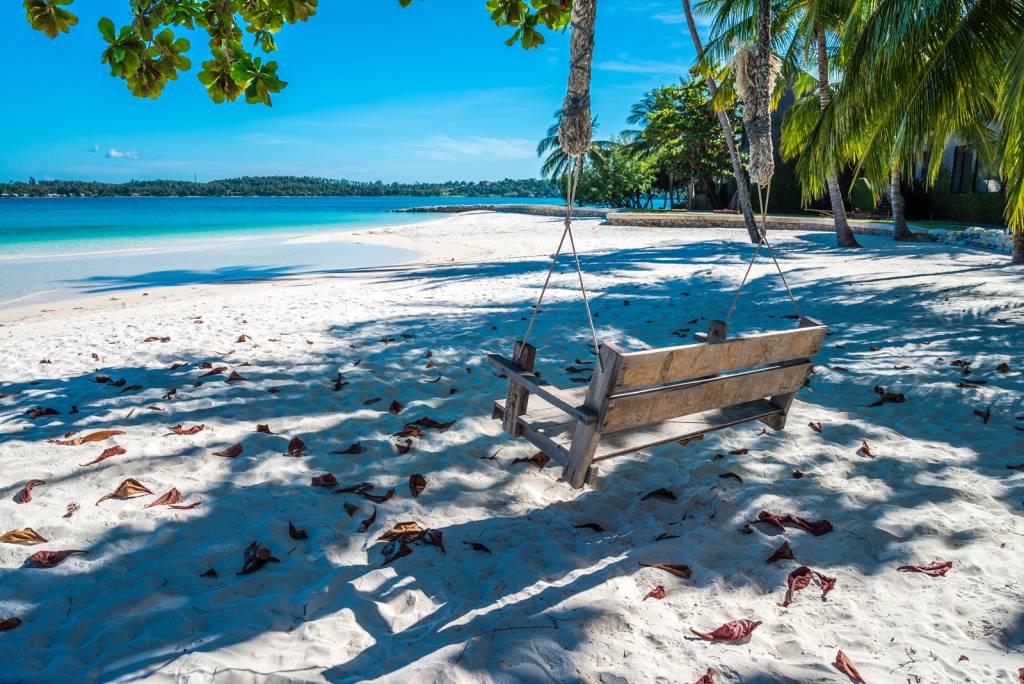 You can't go to Thailand without checking out its magnificent beaches. The Southeastern province in Thailand, Trat, is known for its lovely sand and shore. Visit Mu Ko Chang National Park that is a marine area. Here you'll get to visit 52 islands of various sizes to enrich your trip with spectacular sunset photos. Another idea is to head to Ko Tarutao National Park, a UNESCO ASEAN Heritage Park, where you can view some of the most stunning beaches in Asia.
Go Cave Canoeing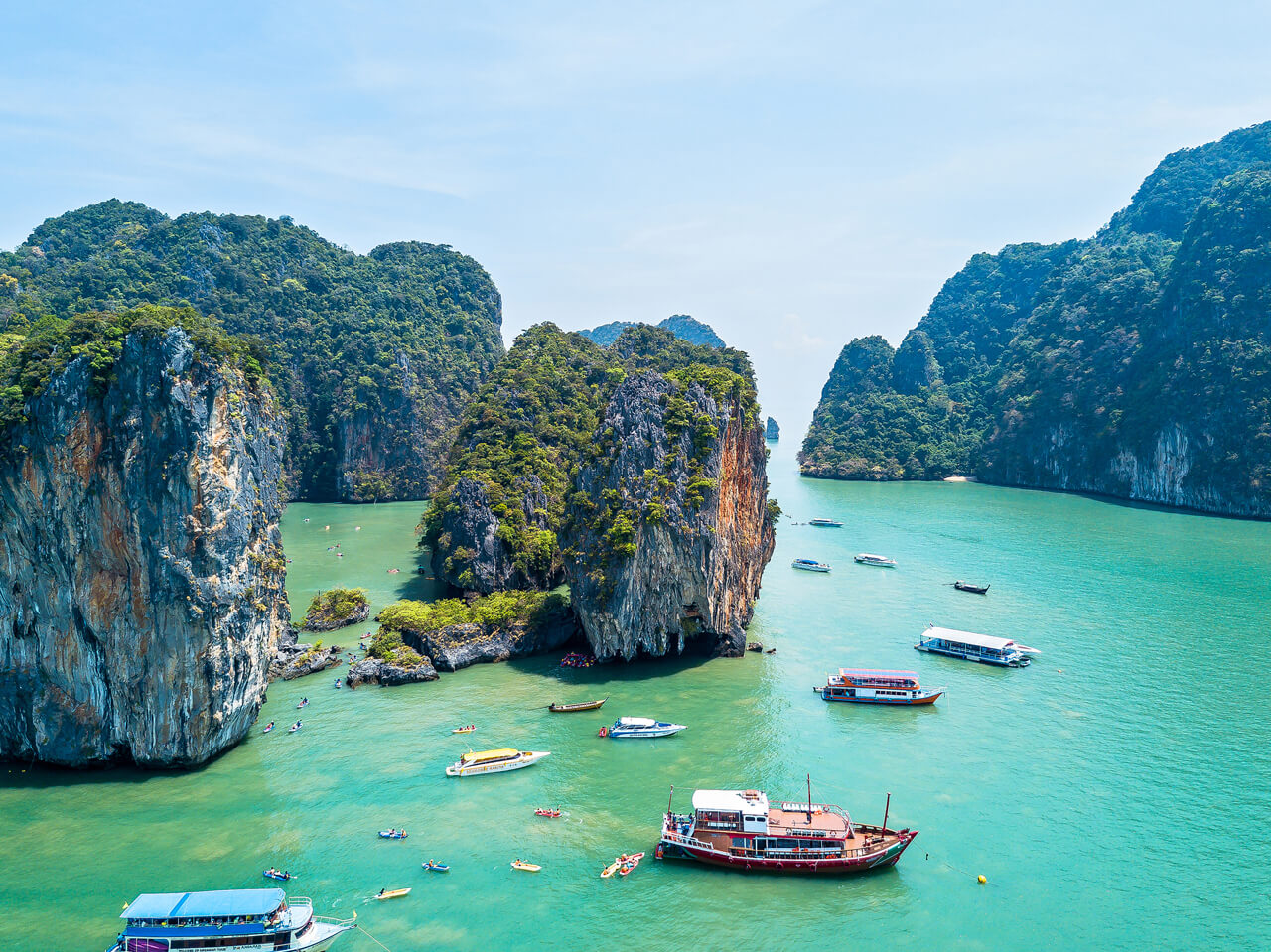 Just the idea of canoeing through caves is sure to get you interested, right? Explore Phang Nga Bay by navigating its every spot with local guides who will enable you to explore the amazing limestone cliffs, bewildering azure waters, and secret hongs (lagoons surrounded by towering cliffs). Enjoy panoramic views from the boat and even enjoy some swimming.
Relax With a Meditation Session
After all the adventures, fun activities, and sightseeing, perhaps a bit of a winding down session is just what the doctor ordered. If you're looking to add a bit of restfulness and spirituality to your vacation, try some meditation. It is pretty straightforward, and can easily be perfected through practice. It's all about simple calmness, focused energy, mindful thought, and a matter of conditioning yourself to let go of feelings of desire and to tolerate discomfort.
You can find many temples and meditation centers all over Thailand that offer vipassana or insight meditation. This is a great way to dig deeper into your soul while scoring a bit of relaxation after a surreal day.