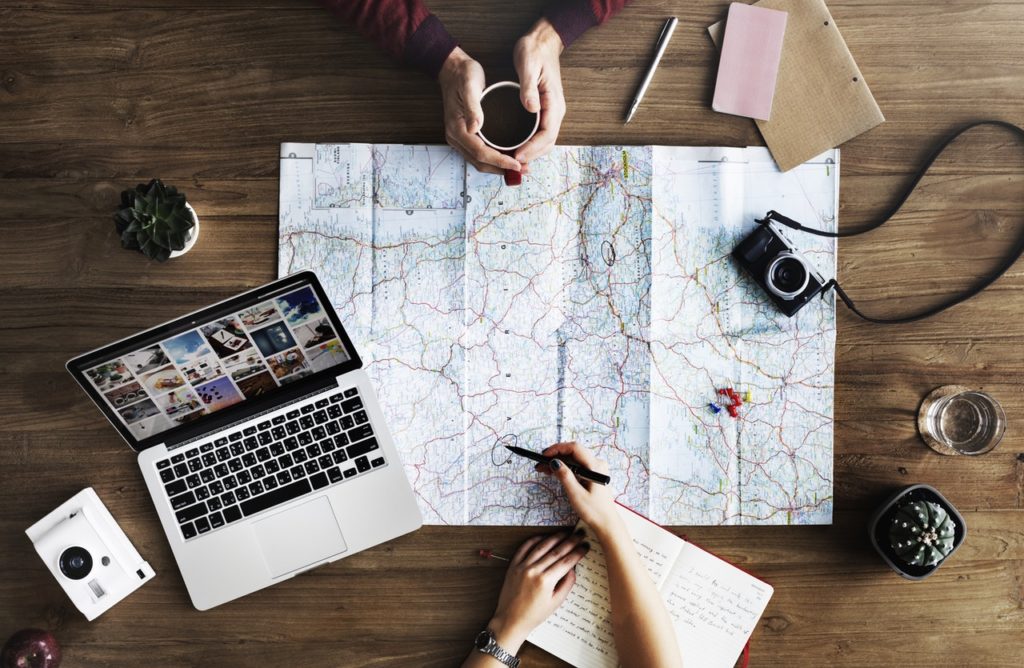 Do not allow yourselves to be unprepared to often travel. There are various ways to travel with a modest budget. Some spend 300 euro for a weekend in Prague and some travel around the world with the just little bigger amount of money.
One must go on a trip whenever it is possible, but it will probably be cheaper if you go after the summer or holiday season when prices of transportation and accommodation are much lower. Also, then it is the time with fewer tourists and fewer crowds, which is a value in itself. Without so many tourists, locals are much relaxed and ready to honestly help passengers.
Travel to cheaper regions
Geographically speaking, in the whole world, including Europe, the south is poorer and less expensive than the north, while there are people who are often happier and closer. Here also applies the rule to travel wherever the opportunity arises. So, if we look at Europe, visits to Albania, Serbia or Montenegro will be much cheaper than a trip to the UK or Scandinavia.
Travel in the cities with fewer tourist attractions
Even during the season, it is easy to find inexpensive or free lodging in cities that do not have a lot of tourist attractions. But, that does not mean they have nothing else to offer. Good socializing or local restaurants can be imperative for the visit.
Have a plan from the beginning
Early anticipation of going to someplace allows finding cheaper transportation and increases the chance to find even free lodging. On the other hand, if you allow "road to lead" it can easily bring you to the place with fine food and nice accommodation. You can save significantly if you are flexible with regard to the date of the flight or destinations where you want to go.
Finding cheap ways to save money on transports, lodging, and eating is crucial when traveling. And your greatest ally is the Internet. Whether you want to find a good spot to hitch a ride from Bern in the direction of Stockholm or to become familiar with the corridors and settings of the Louvre in 3 dimensions, you can look for the answers on the Net.
Although we are never quite truly alone, only away from home it is allowed for us to be completely lost. So, once on the road, do not hesitate to ask locals for anything that is confusing. For advice on how to live cheaply in a particular city (and often, in any), contact alternative teams that are hanging around underground locations or gather in squats. Finally, exchange experiences with other travelers.
Search for cheaper accommodation
All we like to enjoy in the luxury hotel complex, but if you do not have a sufficient budget to visit the destination in all its glory, do not let it stop you. Instead of an expensive hotel with 4 or 5 stars, get a room in a hostel or a hotel with fewer stars.
Why would you throw money to rent a car or scooter when you can ride the bus and thus explore the city that you are visiting? If you are the one that uses public transportation in your hometown, you are probably more than sick of the busses, but this is really one of the best ways to get to know a new city. You do not have to worry about parking and fuel consumption, and ticket prices are very affordable.
The best way not to spend too much money is easy – do not have it with you, following simple principle: money is not a problem, there is no money. Seriously, you cannot spend what you do not have. Well, you can, but you should not. When you go to see the sights or to the beach, bring only a certain amount of money you plan to spend.
Follow the promotions of tourist agencies
Always keep track of promotions of tourist agencies which are many, and rarely they have time to put ads in the newspaper. Regularly open the sites of agencies that organize trips to the country that you are interested in. Since the majority of which had planned to travel have already paid, agencies must sell "leftovers" for much lower prices and those trips are yours to "catch" them.