Shanghai, China's largest city, offers many exciting sightseeing opportunities for those unconcerned with having to deal with large crowds. But despite having a population of more than 24 million, this fun city also offers quieter historic districts and attractions alongside its many newer tourist sites.
Highlights of a visit include the innovative architecture as well as the fabulous museums and gardens that are among Shanghai's top tourist attractions. Some visitors pig out on the food – Shanghai's cuisine is considered one of China's top four cuisines. Yes, China's financial capital, located in the Yangtze River Delta, is hustling and bustling but visitors also will find pockets of ancient culture and charm that make this city a winner.
Shanghai's Promenade: The Bund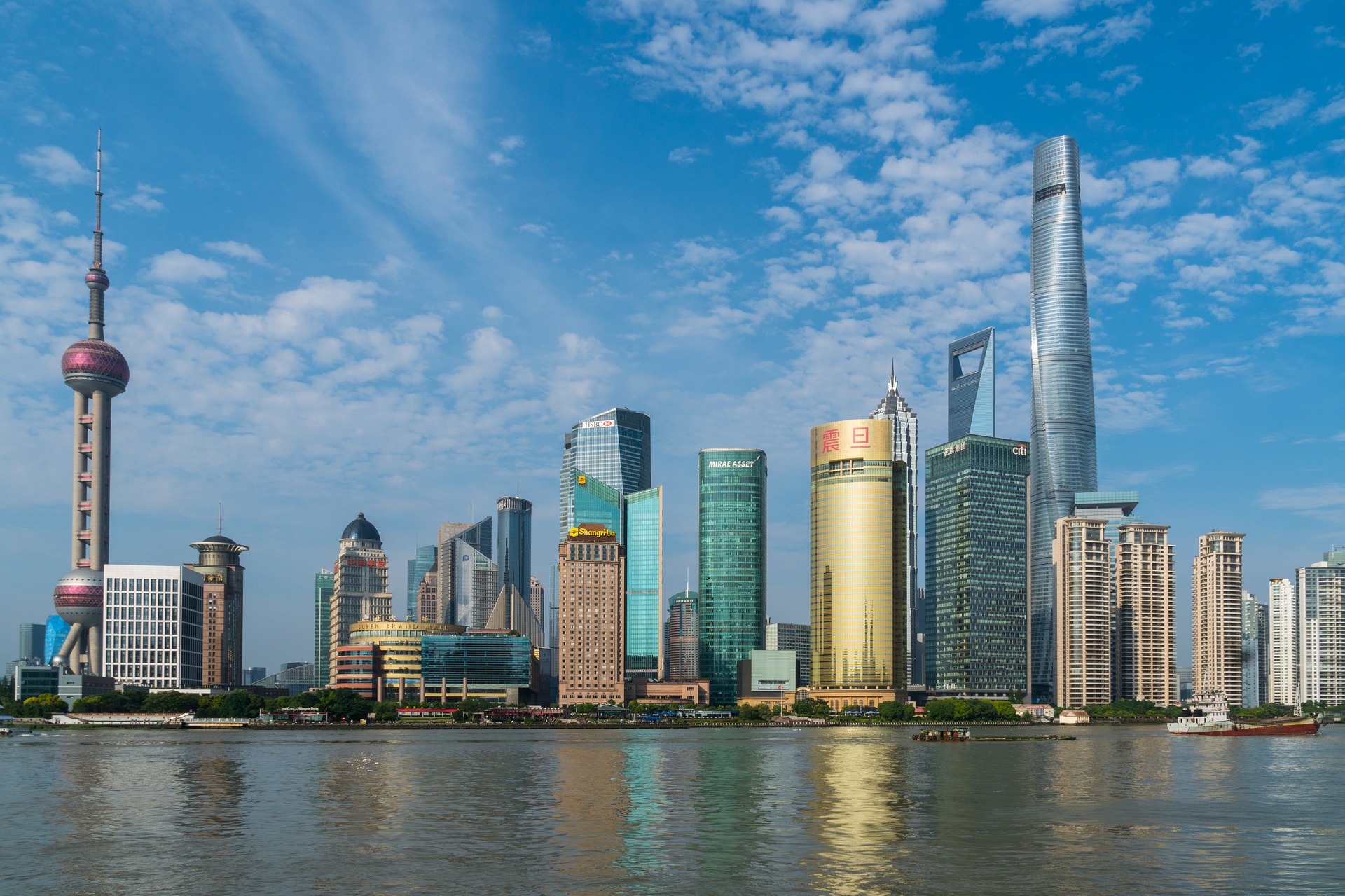 Strolling along The Bund is simply one of the things any visitor to Shanghai must do. Located on the west side of the Huangpu River, The Bund is one of the most famous tourist attractions in Shanghai. It's particularly popular among tourists as the area has retained a European feel (it was once the location of the city's International Settlement) that is particularly noticeable in the many old English and French buildings now serving as restaurants, boutique stores, galleries, and offices. The Bund is flanked by old buildings representing various architectural styles, including Gothic, Romanesque, and Renaissance.
Yu Garden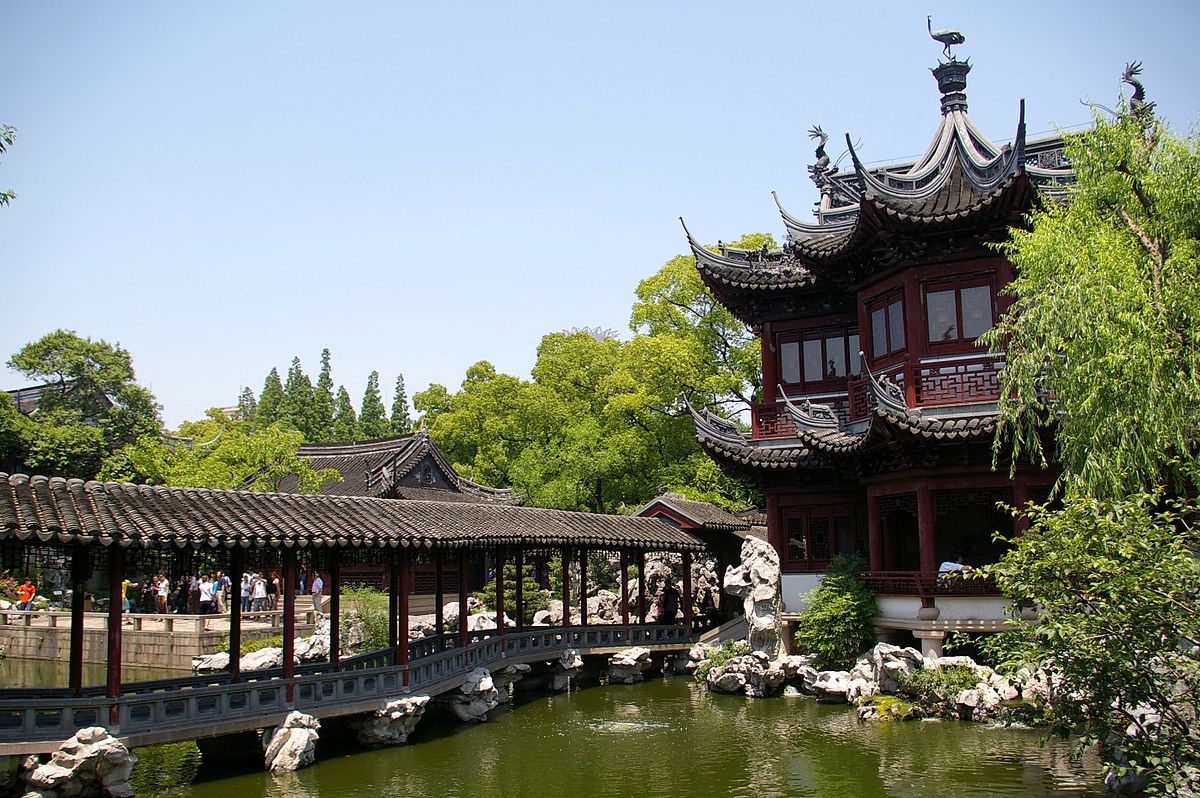 Yu in Chinese means pleasing and satisfying. Yu Garden has been a Shanghai fixture since the 16th century when a Ming Dynasty official wanted to create a tranquil garden for his parents to spend their senior years. Today, it is one of the most famous classical gardens in China.
The garden is filled with rockeries (the Great Rockery is at the entrance), halls, pavilions where visitors can rest tired feet, and ponds that ooze serenity. Pagodas and artistically arranged lush vegetation round out the picture.
Shanghai World Financial Center
The Shanghai World Financial Center is a symbol of commerce and culture that speaks to the city's emergence as a global capital. Located in Shanghai's Pudong District, the mixed-used Shanghai World Financial Center is a vertical city, containing 62 office floors, conference facilities, urban retail and dining spaces, and a 174-room five-star Park Hyatt Hotel at the top—the world's highest hotel from the 79th to 93rd floors. Above the hotel, at the 94th to 100th floors, is a visitors' square and observatory. Those that make the elevator trip up will be rewarded with stunning views of Shanghai.
Shanghai Museum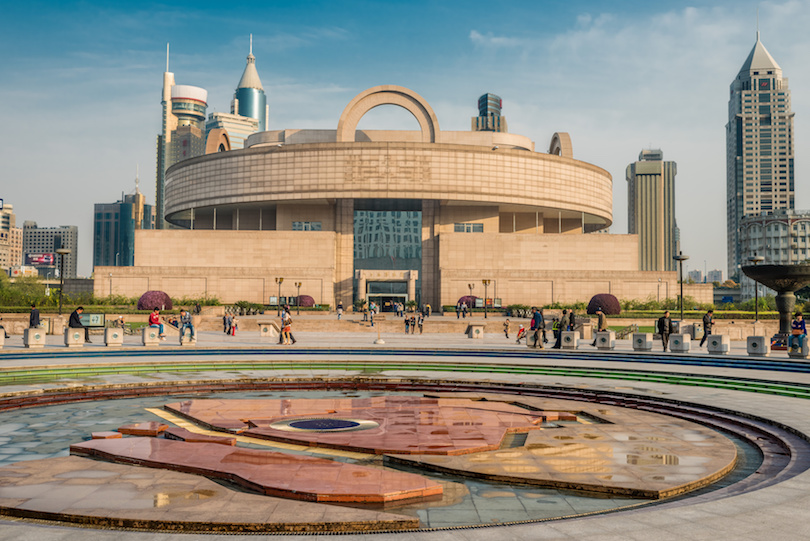 Founded in 1952, the Shanghai Museum remains China's most important museum of classical Chinese art. Located in a modern building on People's Square, this outstanding museum has five floors containing the best in ancient Chinese history: old coins, priceless paintings and ceramics, intricately carved traditional lacquer furniture, and ancient bronze and jade artifacts.
The exterior design of the round dome and the square base symbolizes the ancient idea of a round heaven and a square land. The museum is divided into eleven galleries and three exhibition halls. Best of all, the museum offers free admission to 8,000 people every day.
Nanjing Road
Nanjing Road is the main shopping street in Shanghai. Indeed, it is one of the world's largest and most famous attracting about a million shoppers a day. The street is named after the city of Nanjing, capital of Jiangsu province neighboring Shanghai. Where once it was lined with traditional Chinese stores selling daily necessities, today Nanjing Road is lined with upscale shops, restaurants, and hotels.
Nanjing Road comprises two sections, Nanjing Road East and Nanjing Road West. The East section is the primary shopping area.
Zhujiajiao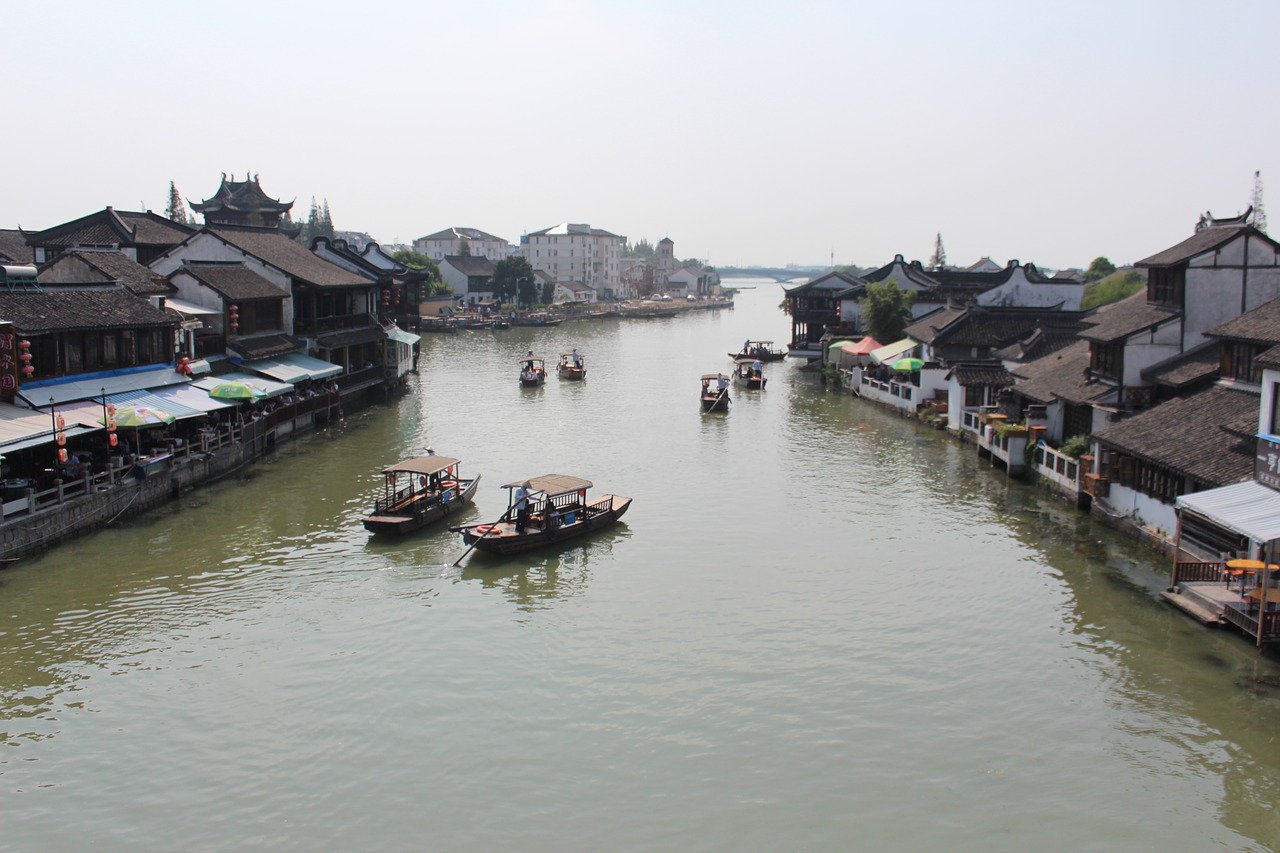 Anyone visiting Shanghai must visit at least one water town to make their time there complete. Zhujiajiao, located in a Shanghai suburb, is one of the best-preserved water towns in the area, despite being 1,700 years old. Unique old bridges across bubbling streams, small rivers shaded by willow trees, and houses with courtyards attached all transport people who have been living amidst the bustle and hustle of the modern big city to a brand-new world full of antiquity, leisure, and tranquility.
The town is also famous for its cuisine, particularly green soybeans, Zarou, lotus roots, and other foods.
Oriental Pearl Tower
A must-visit while in Shanghai is the 468-meter-tall Oriental Pearl Radio and TV Tower in Pudong-Park on the east bank of the Huangpu River. Looking like a cross between the Eiffel Tower and Seattle's Space Needle, the world's sixth-largest radio and TV tower has 15 observation decks with a revolving restaurant at the 264-meter (867-foot) level. Surrounded by the Yangpu Bridge in the northeast and the Nanpu Bridge in the southwest, it creates a picture of 'twin dragons playing with pearls'. The entire scene is a photographic jewel that excites the imagination and attracts thousands of visitors year-round.
Shanghai Circus World
Shanghai is world-famous for its acrobatic acts and what better place to see them than Shanghai Circus World. Visitors can see these amazing acrobats in daily performances of Insertion of Time, a show that is comparable to a Broadway musical. Shanghai Circus World also has its own circus, Happy Circus, that has everything from clowns to animals to acrobats. Happy Circus takes center stage on weekends and holidays.
It is, in fact, a stunning acrobatic show combining traditional Chinese arts and modern technologies. The performers present Chinese acrobatics, martial arts, and dance perfectly in harmony with the music, sound, lighting, and other special effects, which include a water-screen.
Tianzifang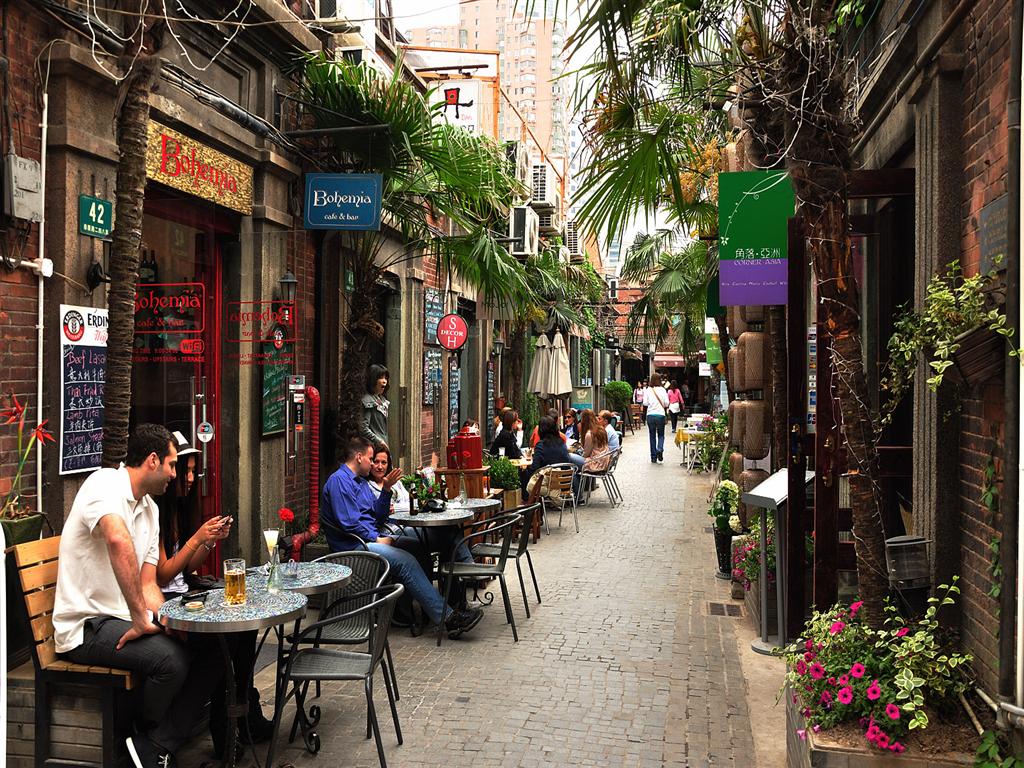 Tianzifang used to be a residential area in the French Concession. Little known to Shanghai old timers, Tianzifang has transformed itself from legacy residential architectures and factories into artsy area housing bars, cafes, crafts shops, design studios, galleries, and boutiques. The district is known for its legacy architecture with its traditional buildings.
Tianzifang is a vanguard of creative expressions. Every boutique shines with flashes of wit and creativity with one of a kind handmade novelty items. Most old walls are used as panels to exhibit the latest elaborate doodles in bright colors. Tianzifang survives the surrounding city demolition by working in art. Its preservation is significant for the city's cultural heritage.
The Jade Buddha Temple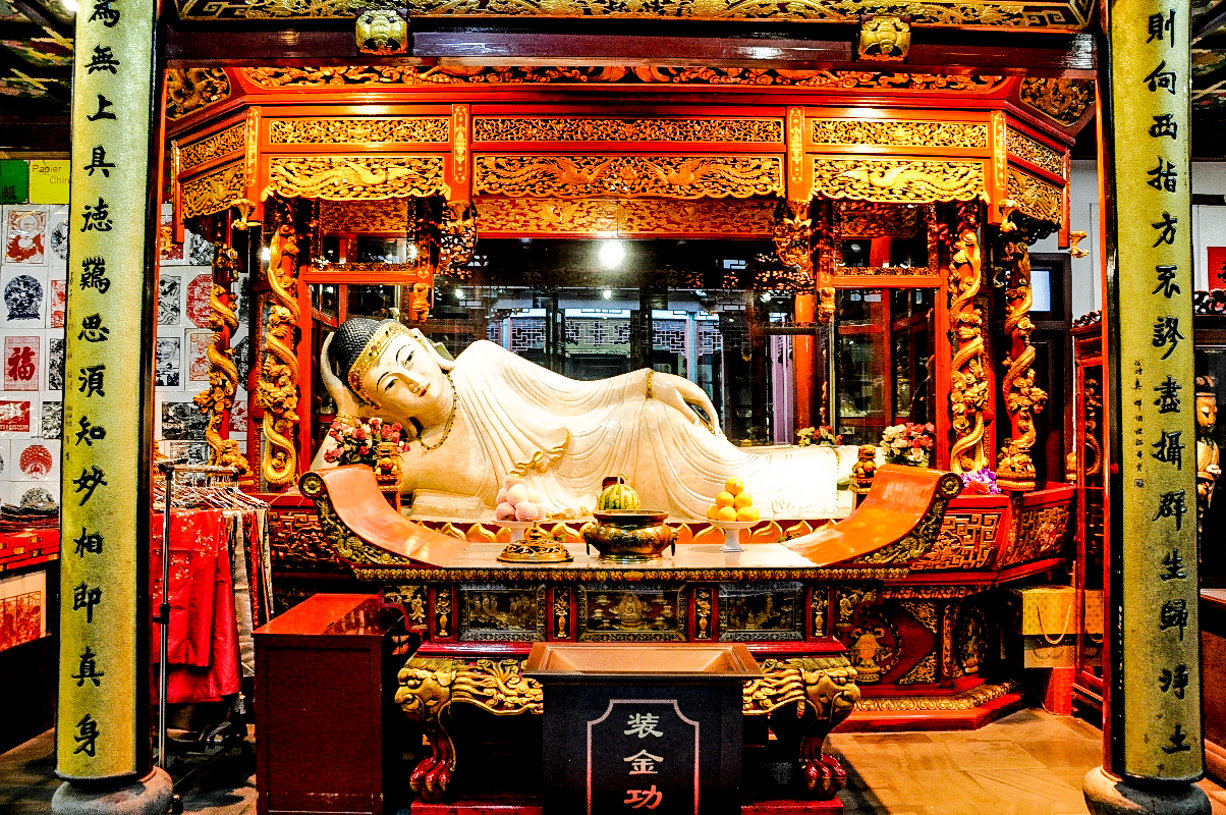 In the Anyuan Lu district of Shanghai, the beautiful Jade Buddha Temple houses two Shakyamuni statues, which the monk Huigen brought with him from Burma. The present building, erected in 1928 to replace the original temple built in 1882, is divided into three halls and two courtyards and includes the splendid Hall of the Kings of Heaven, notable for its statues of the four heavenly kings and two Shakyamuni sculptures. Carved from white jade, one of these impressive statues stands nearly two meters high in the Wentang Main hall, where a collection of Buddhist manuscripts is also kept (the smaller statue is in the west courtyard). Also of interest is the charming Hall of the Great Hero its Buddhas of the Three Ages, along with 18 Luohan figures.