When the summer is in full effect, it's always pleasant to spend time in places untouched by modern civilization. Sometimes, it seems there are no places left on Earth that are immune to the problem of pollution. However, you can still find destinations that amaze you with their natural beauty, pristine water, and fresh air.
Here are some of the most spectacular beaches that remain wild and unspoiled by human activity.
11. Praia do Sancho, Brazil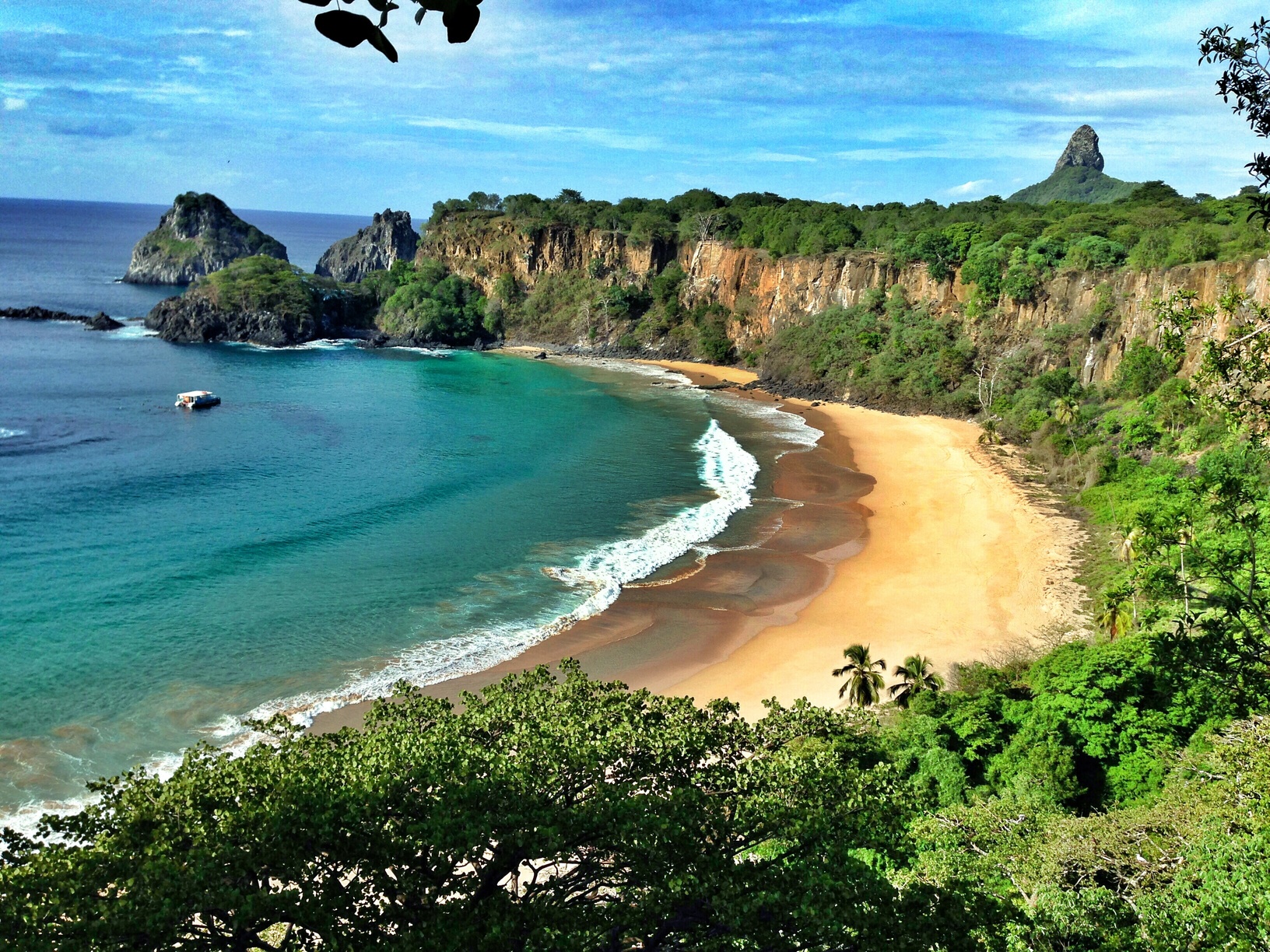 Baia do Sancho, a beach on the small island of Fernando de Noronha of Brazil is consistently ranked as one of the world's best beaches.
The beach is in the Fernando de Noronha archipelago, which is a UNESCO Natural World Heritage Site. It's also home to the world's largest population of resident dolphins. There's a limit to the number of tourists allowed to visit in order to protect and preserve the island's natural environment.
10. Point Reyes, California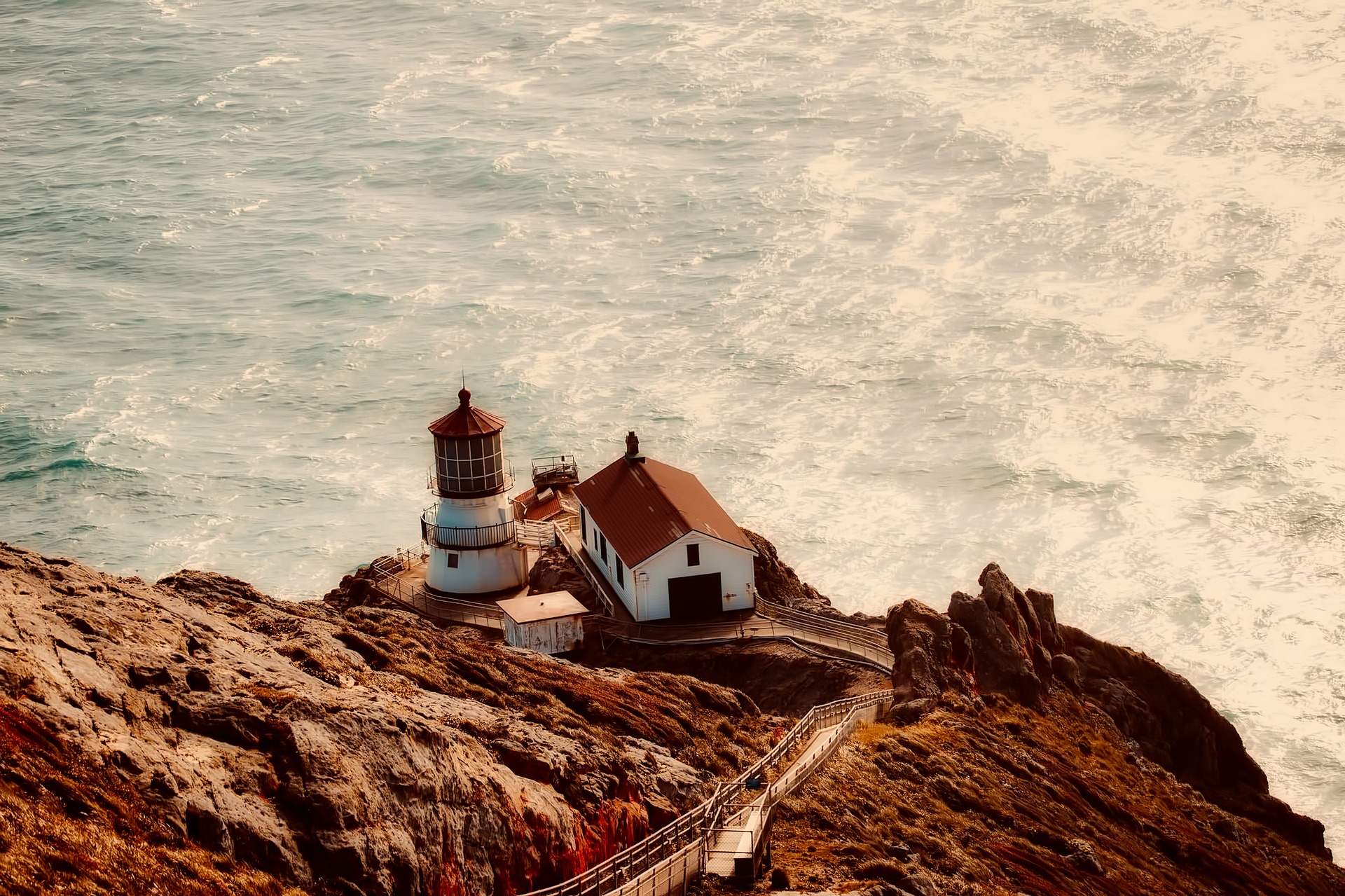 Point Reyes is a beautiful coastline in Marin County, California. Since the use of transport is prohibited here, travelers have to walk a few miles to reach the beach. The reward for your efforts will be a full immersion into nature, peace, and tranquility.
The coastal preserve of Point Reyes National Seashore, located an hour north of San Francisco, protects more than 1,500 animal and plant species in its watery utopia of beaches, lagoons, estuaries, and ponds that surround a densely wooded interior. Here, breakers pound remote beaches, wisps of fog wash over coastal hills, elephant seals brawl on the sand, and tule elk roam in wild meadows.
9. Sandcut Beach, Canada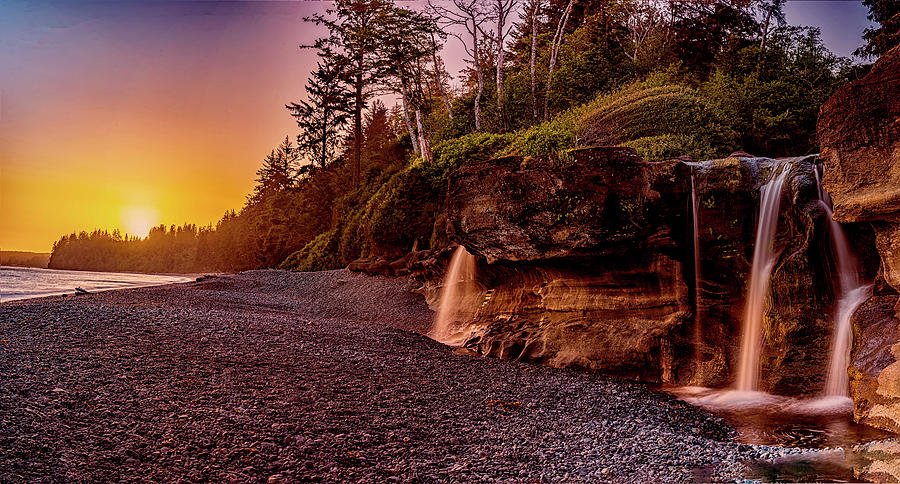 The Sandcut Beach Waterfall is a modestly-sized 10-15ft tall set of waterfalls spilling right onto a pebbly beach before the Sandcut Creek ultimately rejoined the Strait of Juan de Fuca, which separated Vancouver Island and the Olympic Peninsula. This waterfall represents one of those rare instances where you can combine a waterfall with a beach. The long and spacious beach is not crowded at all! Perhaps that is because getting to the beach required a short hike through temperate rainforest, as well as a bit of a drive well west of Victoria.
In addition to being family-friendly and picturesque (how many places on Earth does a rainforest meet the Pacific?), it is also a great place to view the sunset.
8. Pink Sands Beach, Bahamas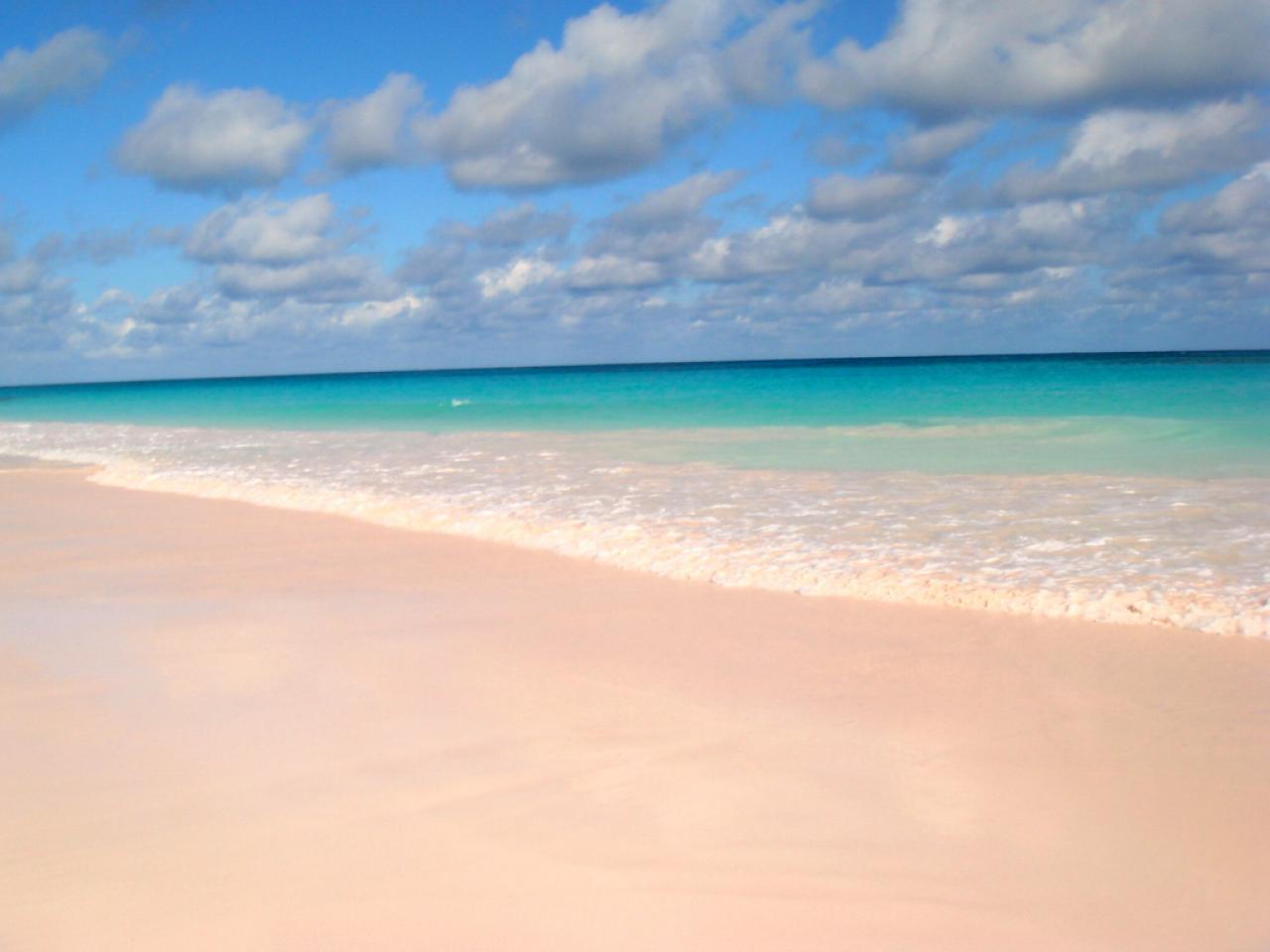 You'll likely check-out from reality for a while in the fabulous atmosphere of Pink Sands Beach. The waves of the Atlantic Ocean often throw around pieces of coral and foraminifera, a single-celled marine organism that actually has a yellowish-red shell which explains the pink hue of the beach. The sand is always cool so that you can walk about freely with bare feet. The beach's warm, crystal clear water is perfect for swimming.
Snorkeling and swimming are made safe and easy by outlying reefs, which provide large areas of relatively calm and shallow water. Horseback riding on the beach is a popular activity, especially for honeymooners.
7. Koh Adang, Thailand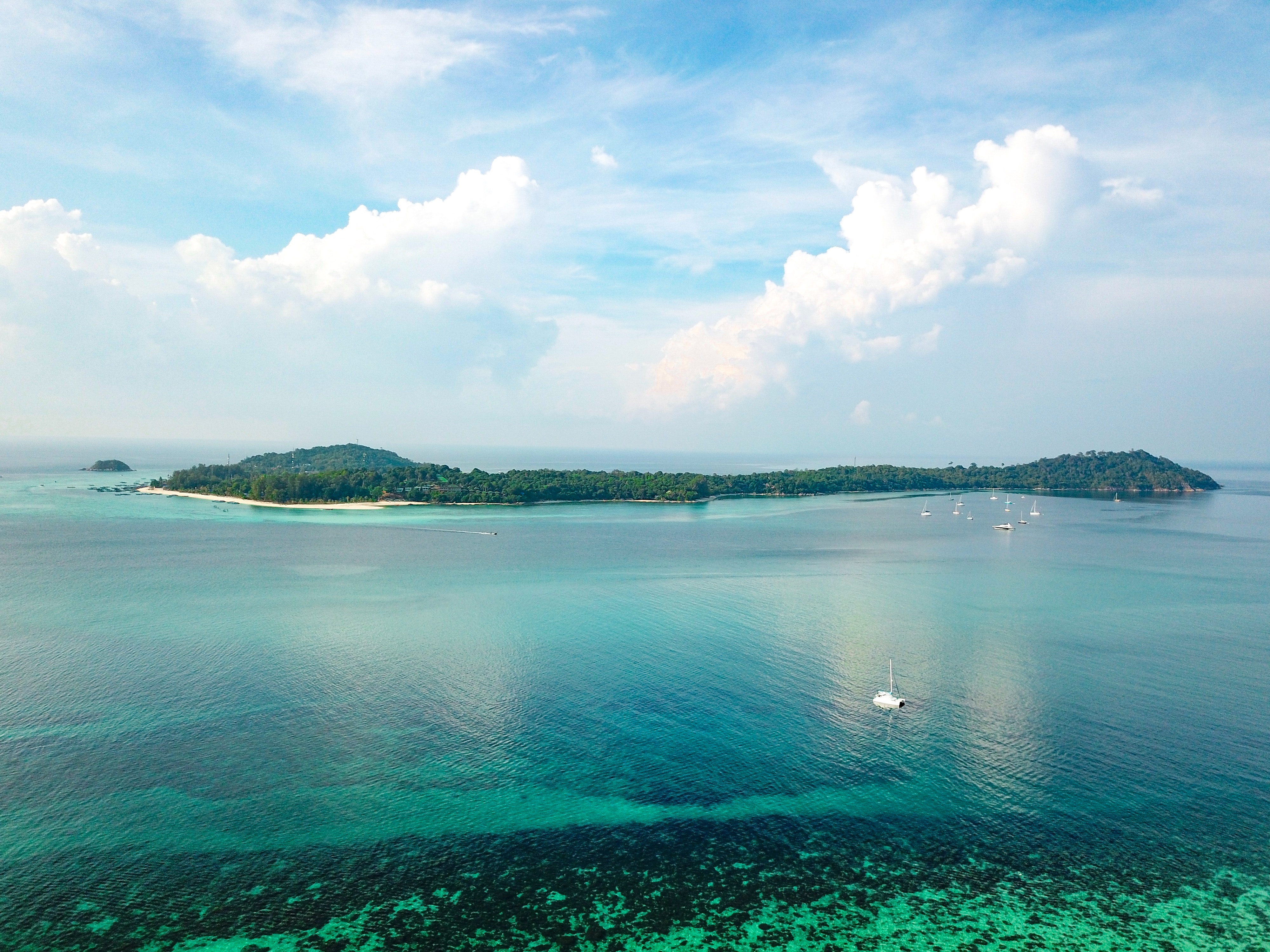 Koh Adang is a real paradise island located in the middle of the Tarutao Marine National Park, just a short distance from the popular holiday island Koh Lipe. It is about 6 kilometers long and 5 kilometers wide, which makes it the second-largest island in the region. It's notable for its mountains covered with tropical forests and a variety of sea-green turtles. As part of this nature reserve, it is still very unspoiled. The dense jungle, secluded and hidden beaches, waterfalls, and high mountains characterize the landscape of the island.
In addition to the beautiful beaches and great snorkeling spots, you can also take a hike to the famous Koh Lipe Viewpoint.
6. Shell Beach, Australia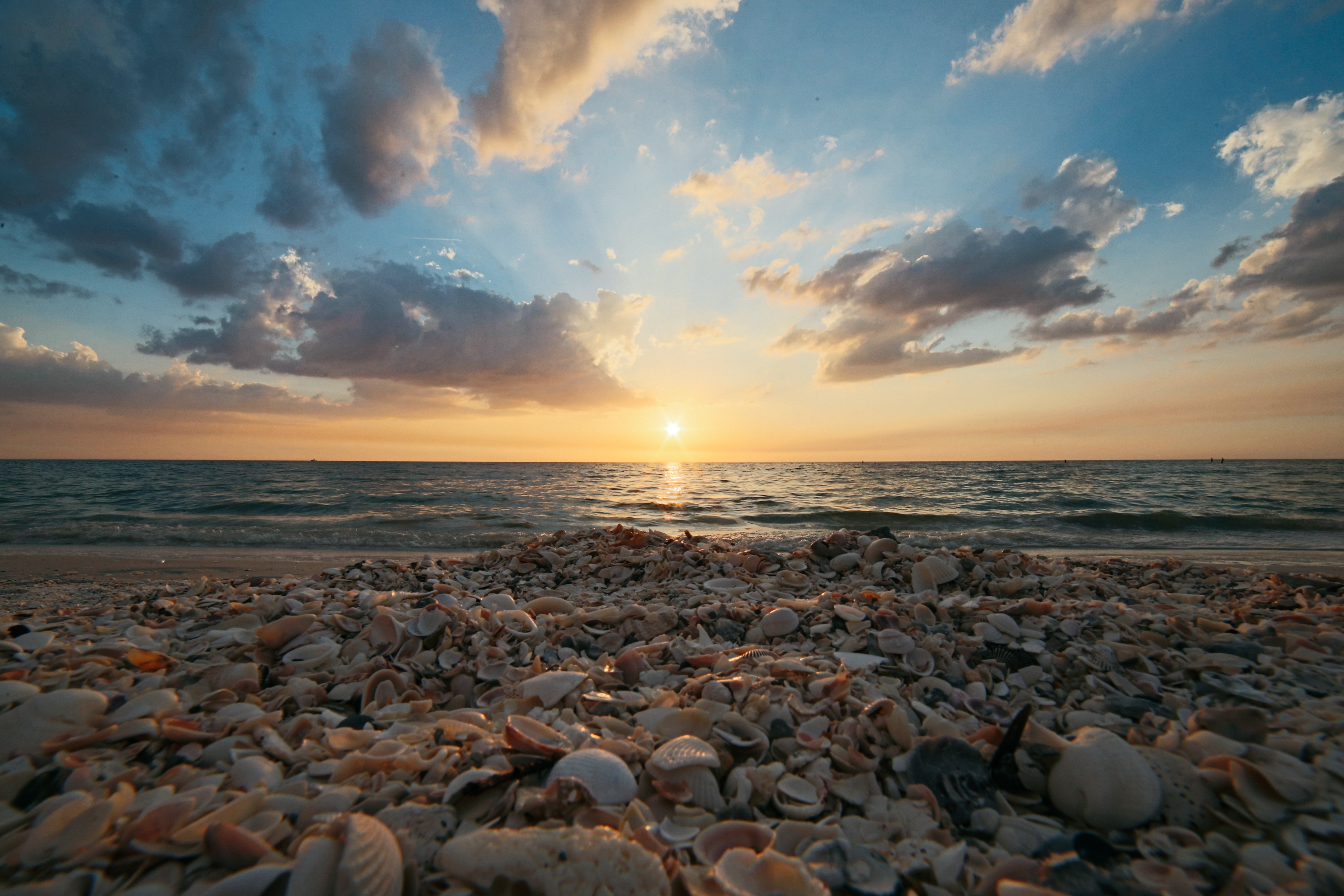 Shell Beach, which stretches for over 37 miles (60 km), is situated in the Shark Bay region of Western Australia and is entirely covered with shells. The high salinity allows the cockles to proliferate, the shells of which run up to 10 meters deep. Shell Beach is one of only a handful of places on Earth where shells replace beach sand in such a dramatic and picturesque way. A walk on Shell Beach is like no other. Incredibly, the beach is made up of shells from the Shark Bay cockle, making it truly unique.
You may think you've found the best place to collect tons of souvenirs, but picking up shells is forbidden here since the beach is on the UNESCO World Heritage List.
5. Cala Macarelleta, Spain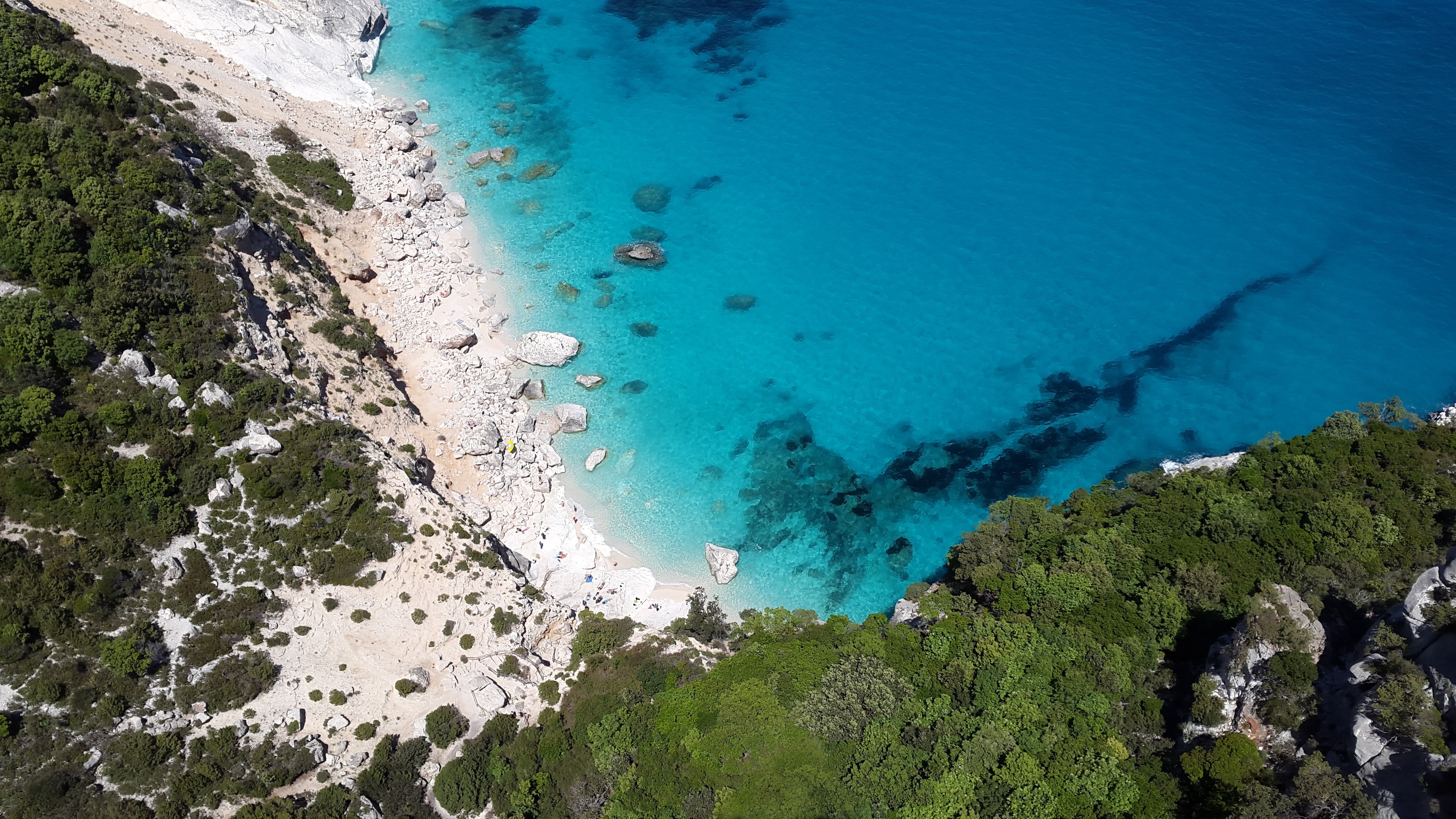 Cala Macaralleta is the pearl of southern Menorca. It is one of the most popular beaches in Menorca, together with the larger Macarella Cove. Its crystal-clear turquoise waters are flanked by high cliffs. It is surrounded by pine trees, which give shade to bathers. Road access is simple to Macarella Cove, and then you have to walk the rest of the way (about 1.5 kilometers).
It's a totally different world with beach coves, turquoise waters, pine trees, and mountains. The beach is popular among those searching for serenity.
4. Tulum Beach, Mexico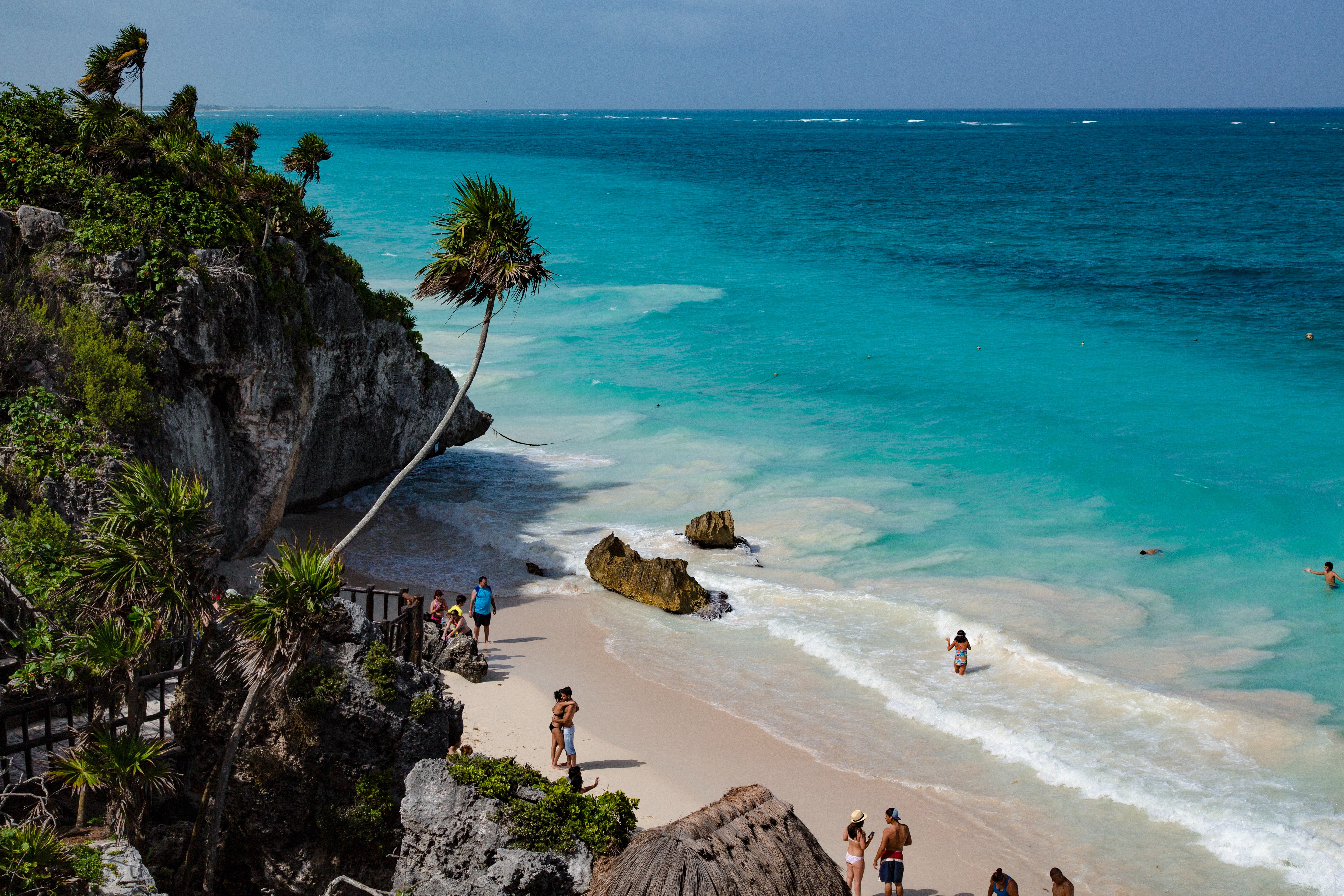 Tulum is one of the top beach destinations in the world because of its pristine clear water and fine white sand. But the ruins of the Mayan civilization in this area are what really make Tulum so special. It's the perfect place for beach lovers along with history/culture explorers. Most Tulum visitors remain on the beaches located right in front of the Tulum Ruins but move further south, and you will find the pristine beaches everyone talks about.
With the soft white sand under your toes, you'll understand why Tulum beach is a bohemian beach destination. Long stretches of uninterrupted beach allow for long walks, privacy, a feeling of solitude, and few other people sharing your little paradise. The sand is finer than other beaches, and the water can seem 'bluer' than other cities.
Tulum beaches are loved by locals and visitors alike as people are scarce and beauty is abundant on the shores of Tulum. The simple pleasures found on the beaches of Tulum remain timeless!
3. White Sands Hyams Beach, Australia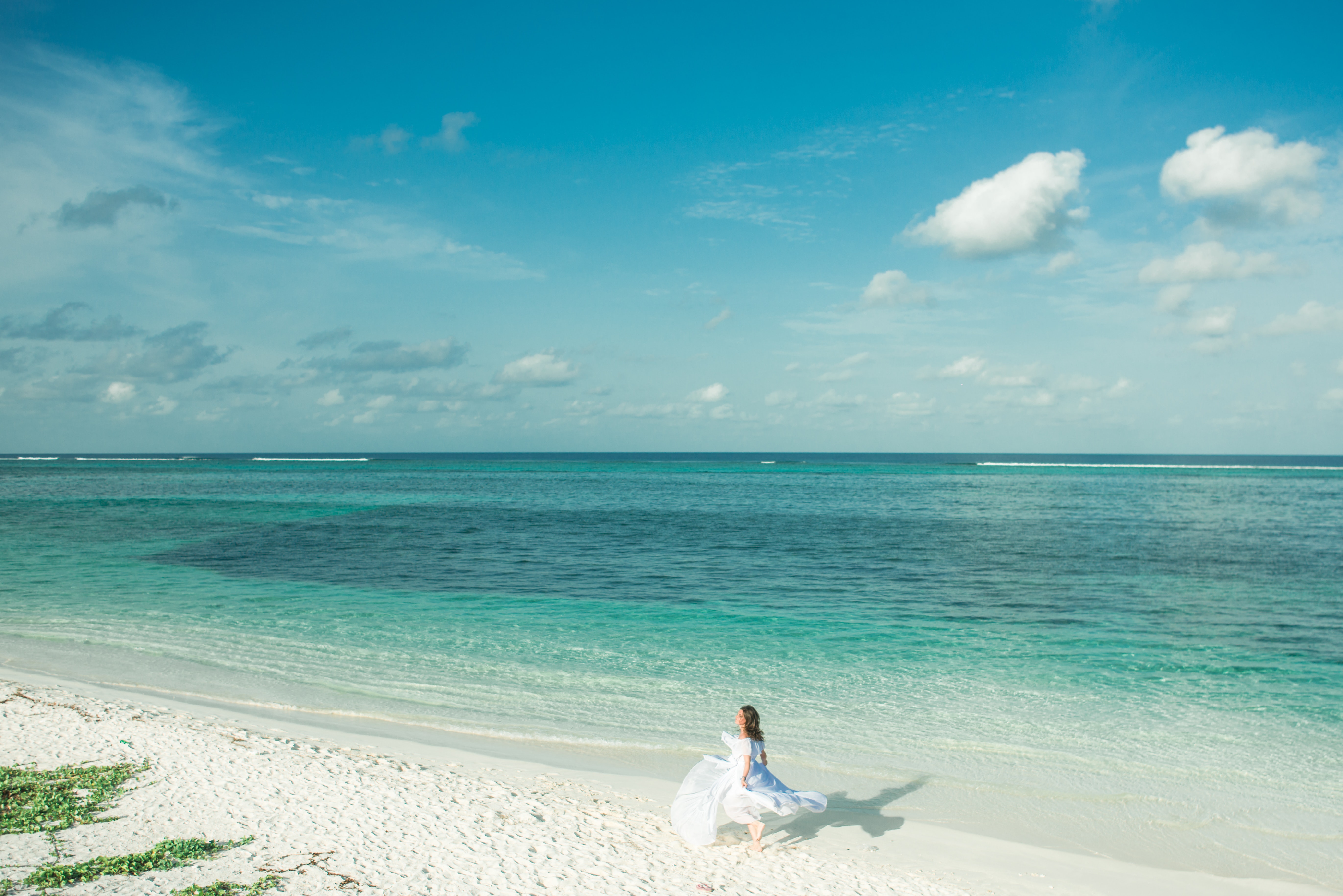 Hyams Beach is listed in the Guinness Book of Records as the whitest sand beach in the world. You'd better wear sunglasses here so that the dazzling brightness of the sand doesn't damage your eyes!
The sea temperature can be brisk in the offseason – it's fine once you get in, but you might prefer to be on top – on a stand-up paddleboard or in a kayak – rather than in the water. The calm waters of the bay are perfect for this and much warmer in summer, and you can even book sunset or night board tours.
2. Papakolea Beach, Hawaii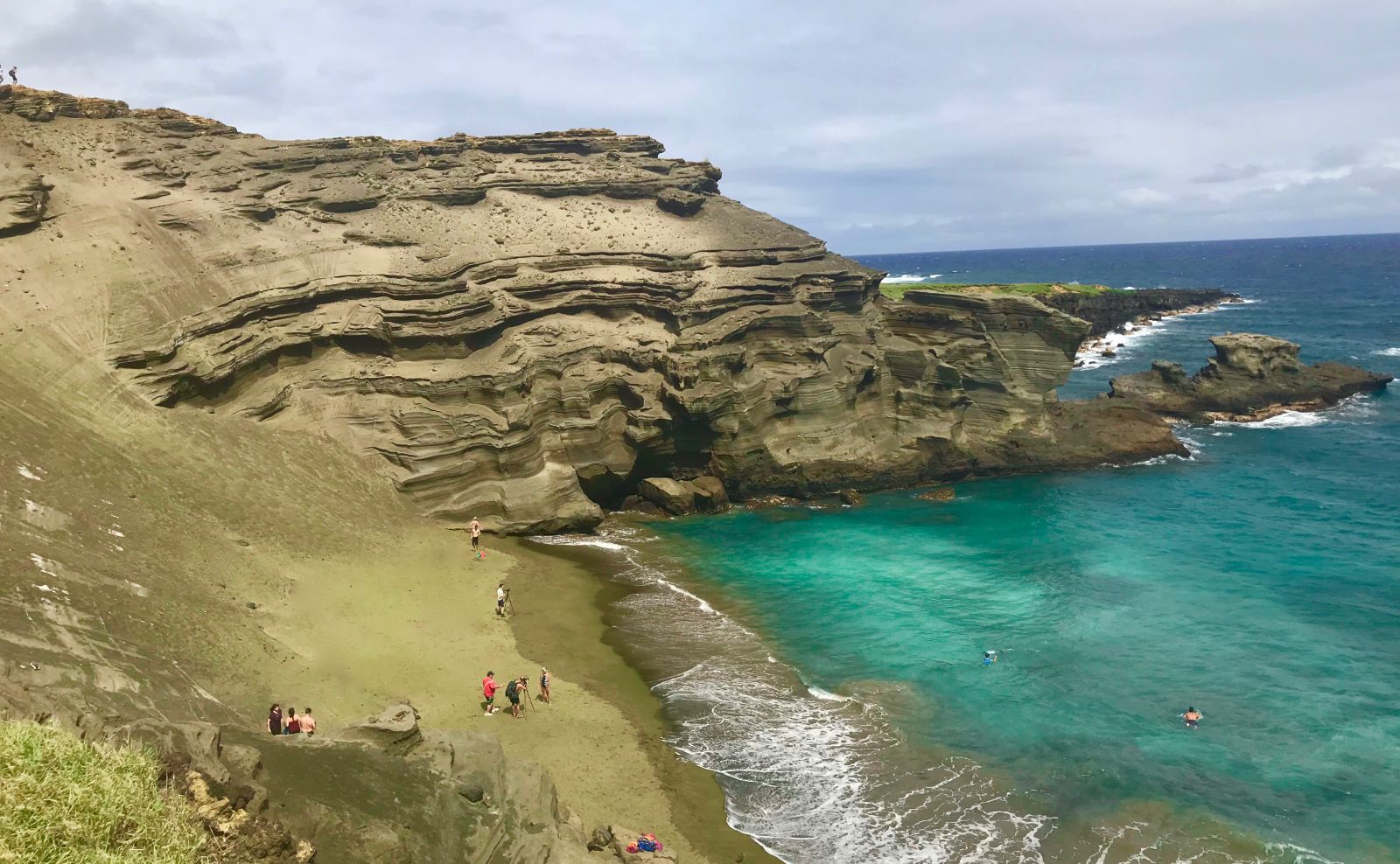 Papakolea Beach, a.k.a. Green Sand Beach, gets its distinctive coloring from chrysolite, a mineral of volcanic origin that's also used in jewelry. It is one of only four green sand beaches in the world.
The main attraction of this beach is, of course, the crystal green sand. Note that the green crystals that give the beach its name are mixed with black (lava) and white (coral/shells) sand, and that thus some patches of sand are greener than others.
But don't think about taking this "precious sand" with you — removing it from the beach is illegal. The best time to visit Papakolea beach is early (before noon) and, if you want to avoid the large crowds, on weekdays.
1. Wakatobi Beach, Indonesia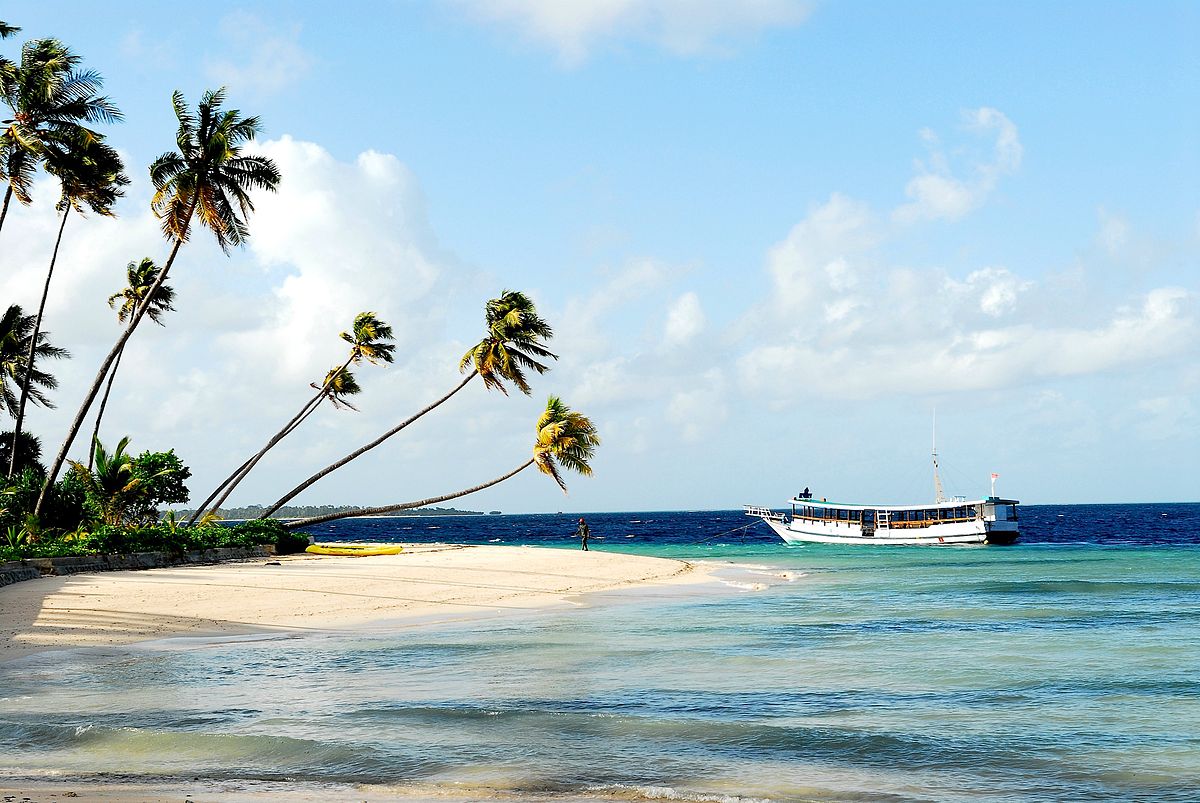 The name of the island is an acronym of the 4 main islands, Wangi Wangi, Kaledupa, Tomia, and Binongko. The diverse and colorful marine life, together with the crystal clear water, attracts divers and snorkel enthusiasts from all over the world.
There are plenty of things to do in Wakatobi, and if you are an average swimmer without a diving certification, no worries, you can enjoy the island too.