The following little places are undoubtedly some of the most magnificent and fantastical on the planet. They look like illustrations from fairy tales, captivating you with their seemingly otherworldly perfection. You're left with just one question in your head: which one should I head to first?
Yangshuo County, China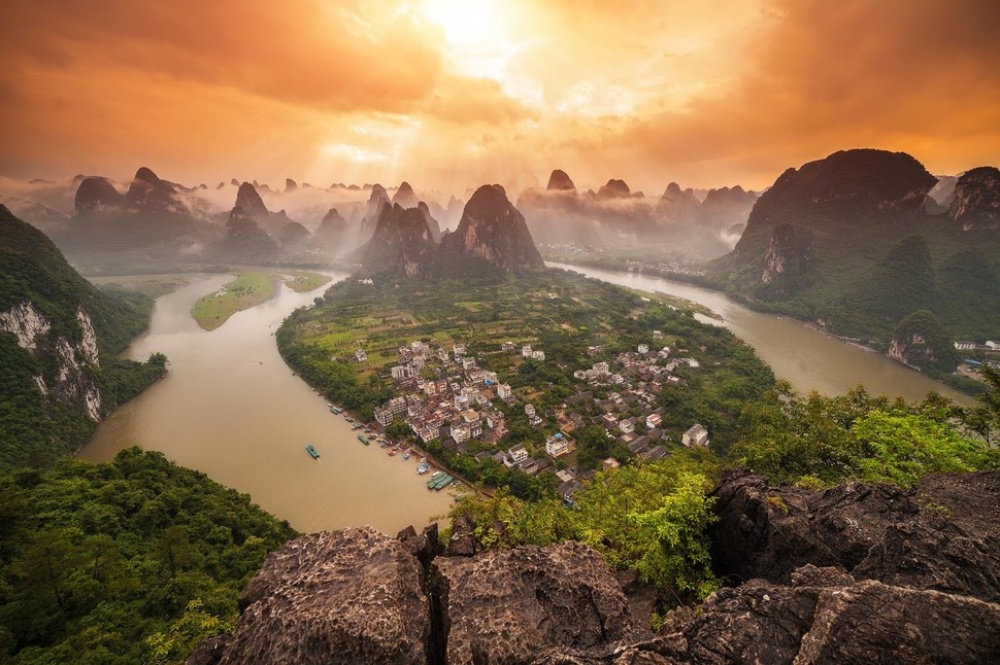 Yangshuo is a popular tourist county and city near Guilin, Guangxi. The small city is surrounded by karst mountains, winding rivers, and beautiful scenery. It serves as a fantastic base camp for further exploration. The town is set amid pinnacles like Bilian Feng (Green Lotus Peak), which has a hiking trail to the top. Tour boats offer cruises on the Li River past picturesque countryside from the town of Guilin to the north.
Burano, Italy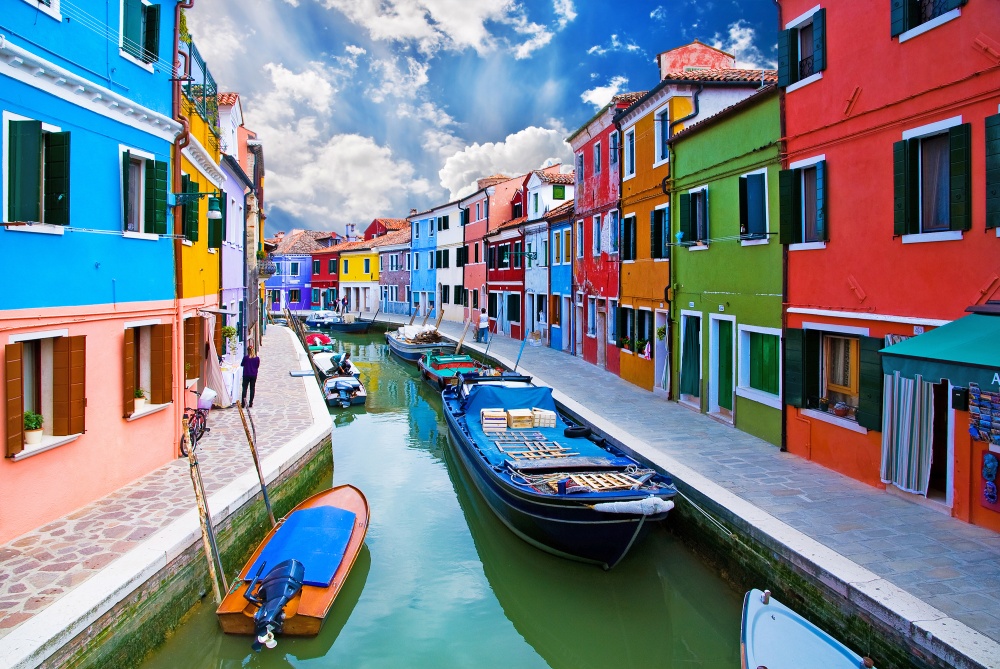 Burano is an island in the Venetian Lagoon, northern Italy; like Venice itself, it could more correctly be called an archipelago of four islands linked by bridges. All visitors of Burano remain intrigued by the many colors and the colored houses that are reflected in the green waters of channels, by the leaning bell tower, balconies with amazing flowers. It seems to be in paradise. Burano is also very famous for its fish dishes, the most famous of which is the "Risotto de Gò."
Dazhai, China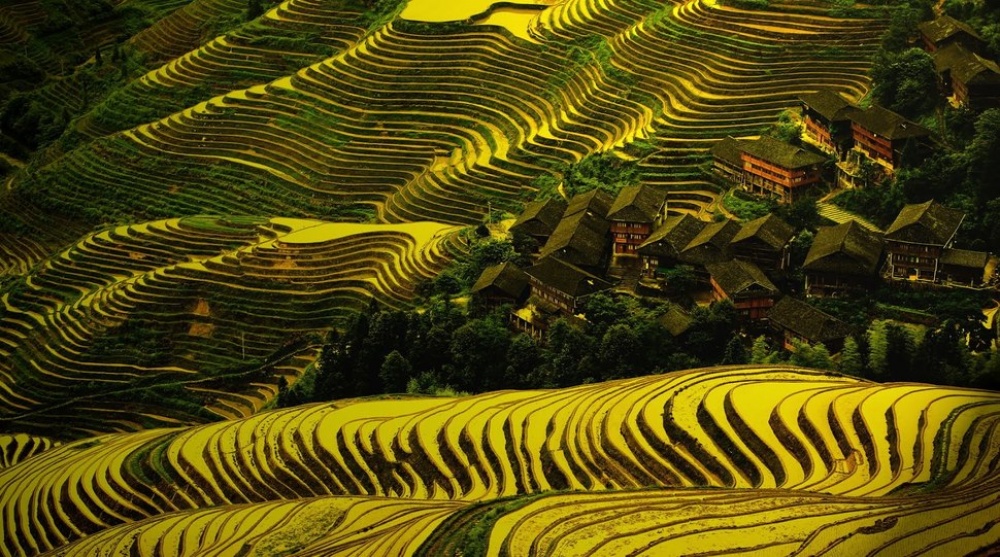 Longsheng Dazhai Village is surrounded by terraced fields and streams, boasting among the most attractive villages in a Miao ethnic style in Guilin. The best time to visit this place is from April to late October. During these months the farmers grow rice in the terraced fields.
Visitors can enjoy the different scenery in different months: watery fields like mirrors in spring, green fields in summer, and golden fields in late summer and autumn. In winter the weather is too cold to plant crops, and the fields are either bare mud/soil or snow-covered.
Bled, Slovenia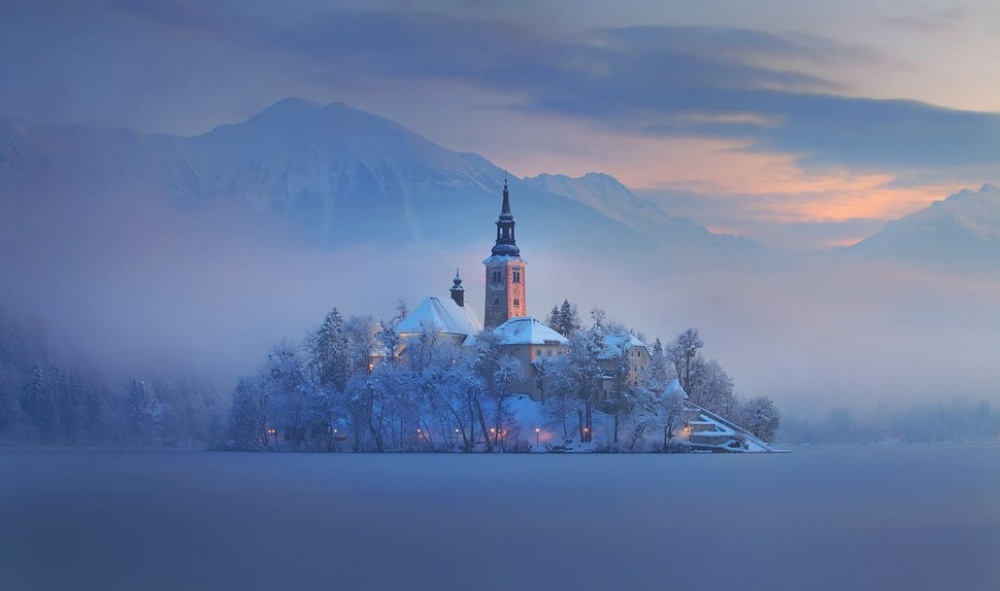 Bled is Slovenia's most popular resort, drawing everyone from honeymooners lured by the over-the-top romantic setting to backpackers, who come for the hiking, biking, watersports, and canyoning possibilities.
Not surprisingly, Bled can be overpriced and swarm with tourists in midsummer. But as is the case with many popular destinations around the world, people come in droves – and will continue to do so – because the place is so special.
Kakortok, Greenland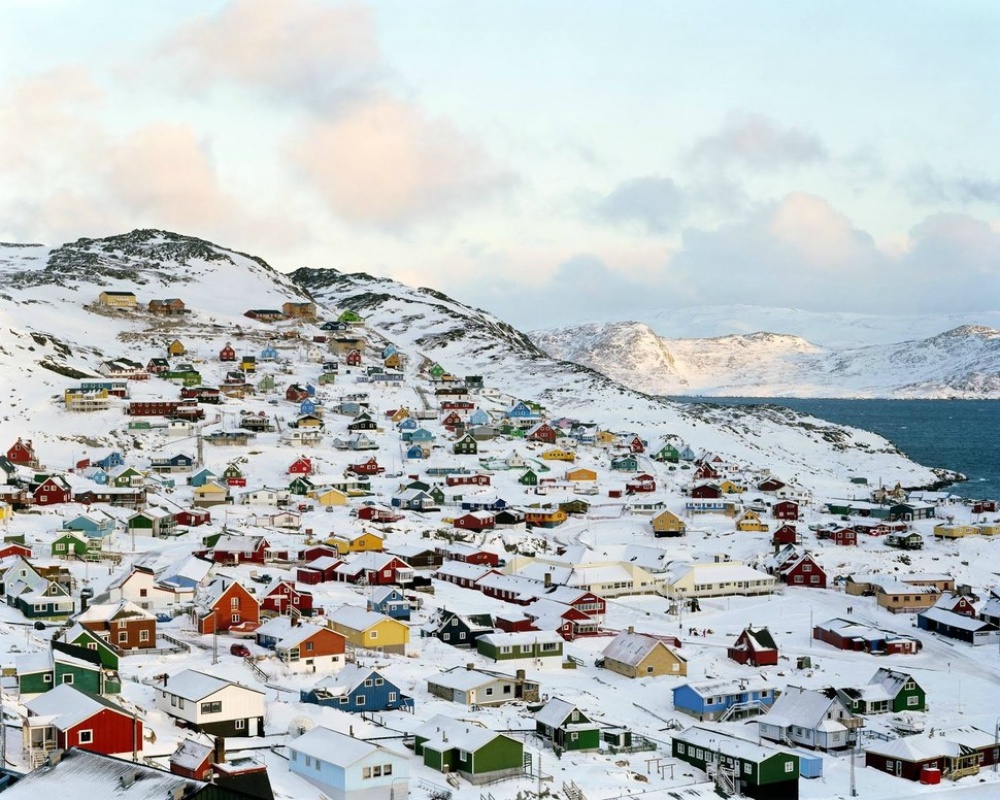 Qaqortoq, formerly Julianehåb, is a town in the Kujalleq municipality in southern Greenland, located near Cape Thorvaldsen. With a population of 3,229, it is the most populous town in the south of Greenland and the fourth-largest town on the island. The town is home to the oldest fountain in Greenland, Mindebronden. It was the only fountain in the country before another in Sisimiut. A tourist attraction, the fountain depicts whales spouting water out of their blowholes.
Reine, Norway
The breathtaking village of Reine is located on the island of Moskenesøya on northern Norway's Lofoten archipelago. With red and white fishermen's huts dotting the shoreline and surrounding peaks of granite shooting out of the Reinefjorden, the village has earned a reputation as "the most beautiful place in the world." Visitors come to Reine to slow down, eat up and soak in some stunning northern lights displays.
Zermatt, Switzerland
When most people think of Zermatt, they think of one thing: The Matterhorn. This ultimate Swiss icon looms over Zermatt, first drawing visitors here in the 1860s. The village of Zermatt itself is lovely and car-free, with old-fashioned brown chalets and winding alleys. Skiing in the region often lasts through early summer, but when the weather's warmer, it's a great time to hike.
Moselle, Germany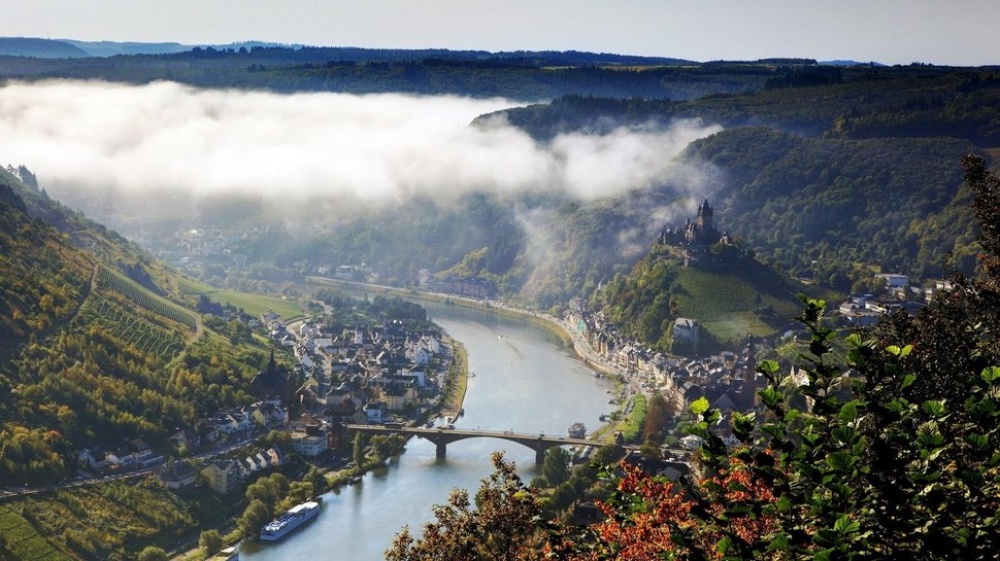 Like a blue ribbon, the Moselle twists and turns its way between Trier and Koblenz along with one of Germany's most beautiful river valleys. The Moselle flows through a region that has been shaped by man for over 2,000 years, ever since it was first cultivated by the Romans. At some places, the terraced vineyards seem to rise almost to the sky. Some of the best Rieslings grow here. A myriad of castles towering over romantic wine villages lines the banks of the river.
Manarola, Italy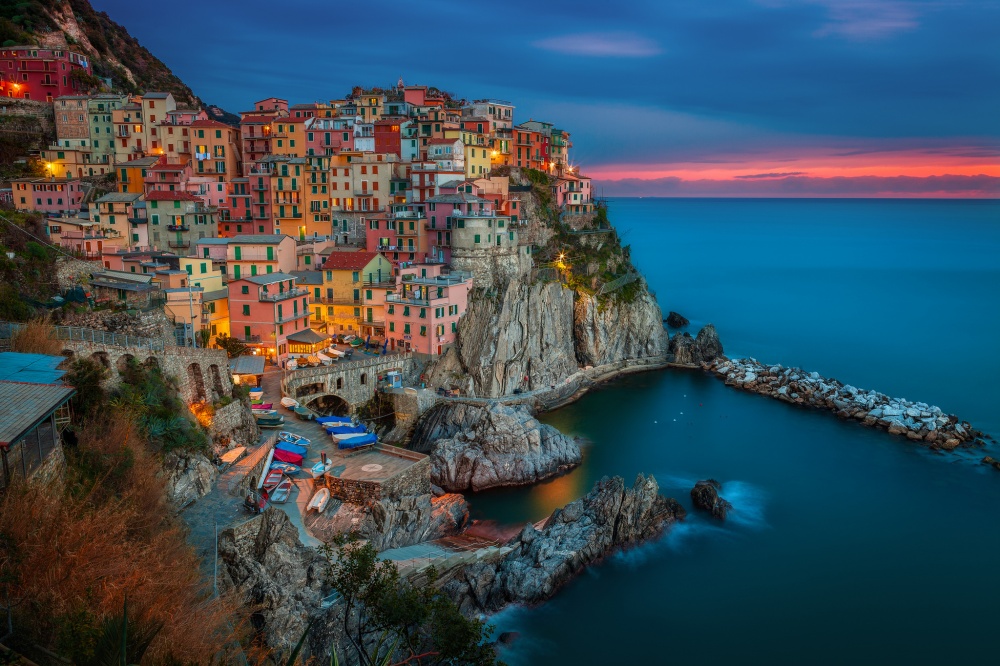 Bequeathed with more grapevines than any other Cinque Terre village, Manarola is famous for its sweet Sciacchetrà wine. This lovely village is huddled on and down the sides of a rocky outcrop, with the tall colorful houses leading down to a small harbor and piazza below. Some of the houses on the waterside of the village look as if they might slip into the sea at any moment, but have probably looked the same for the last 500 years, so I imagine they are not at any risk!
Vang Vieng, Laos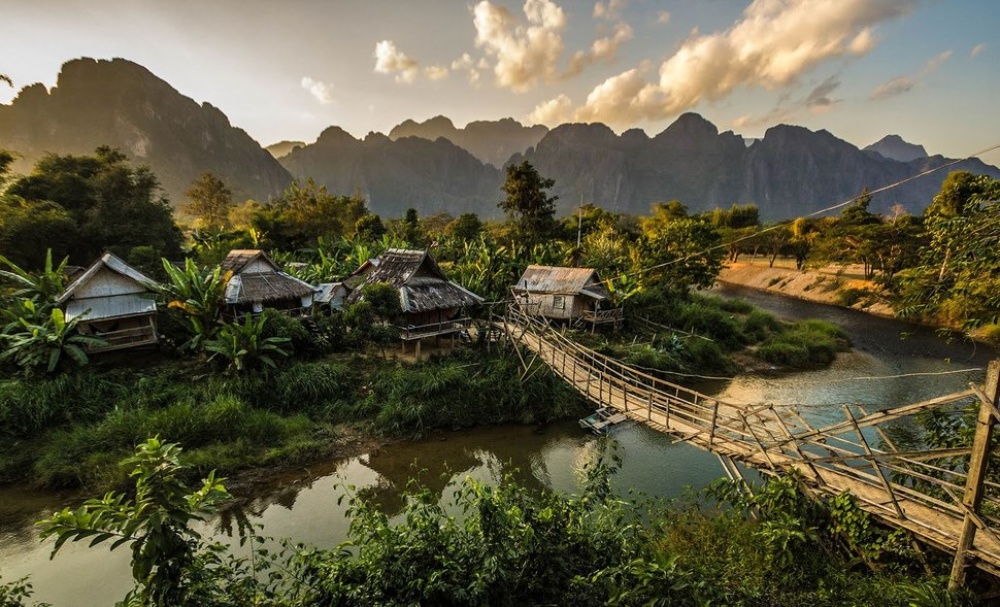 Vang Vieng is a riverside town in Central Laos. The town has been known as a party destination for years. More outdoor-oriented activities are now available such as mountain biking, trekking, kayaking, caving, swimming, and rock climbing.
Colmar, France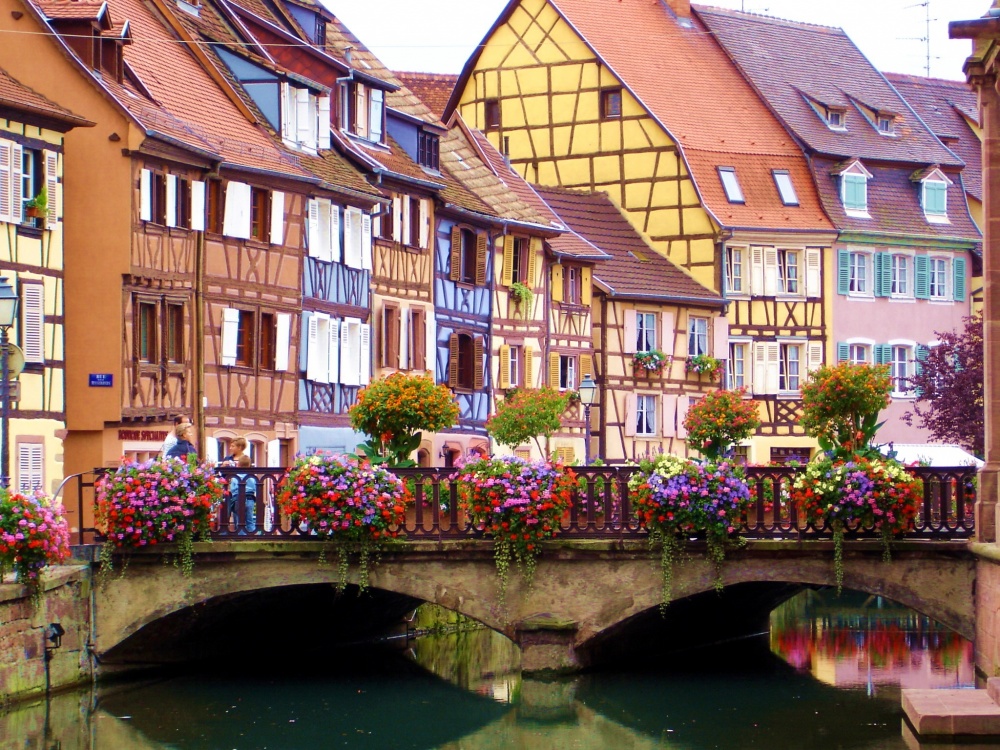 Nestled among vineyards, its traditional houses, canals, floral displays, fantastic cuisine, famous wines, and charming accommodation make Colmar an outstanding microcosm of Alsace – showcasing its lifestyle, conviviality, and hospitality – the key features of its unique, exceptional welcome. The city offers visitors a fascinating insight into 1,000 years of European history through its exceptional heritage.
Every season, it offers a richly diverse range of cultural, sports, nature, relaxation, and culinary enjoyments.
Damüls, Austria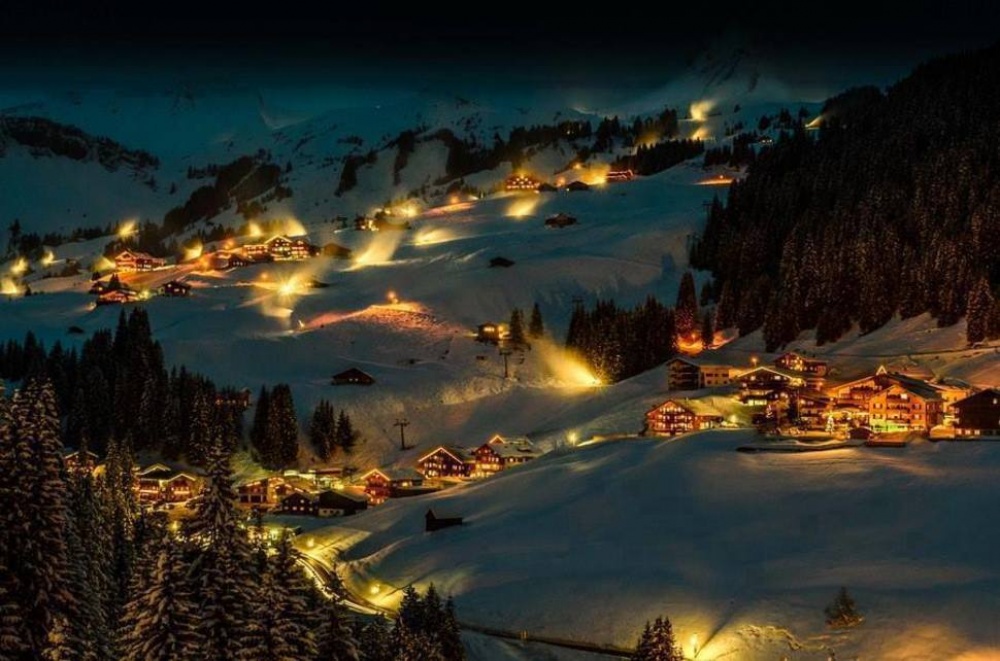 Damüls is a municipality and popular tourist resort in the district of Bregenz in the Austrian state of Vorarlberg. Damüls also holds the world record of the municipality with the most annual snowfall in Europe – the average is 9.30 meters per year. It's one of the best places for skiing with an outstanding view.
Cemoro Lawang, Indonesia
Cemoro Lawang is a small hamlet northeast of Mount Bromo (East Java), Indonesia with an altitude of 2,217 meters above sea level. With highly accessible volcanoes and some seriously impressive landscapes, this area is intriguing. There is a viewpoint to see Mount Batok and Mount Bromo. It is principally a base for early morning climbs of Mt Bromo, an active volcano that stands in the middle of a Sand Sea.
Xitang, China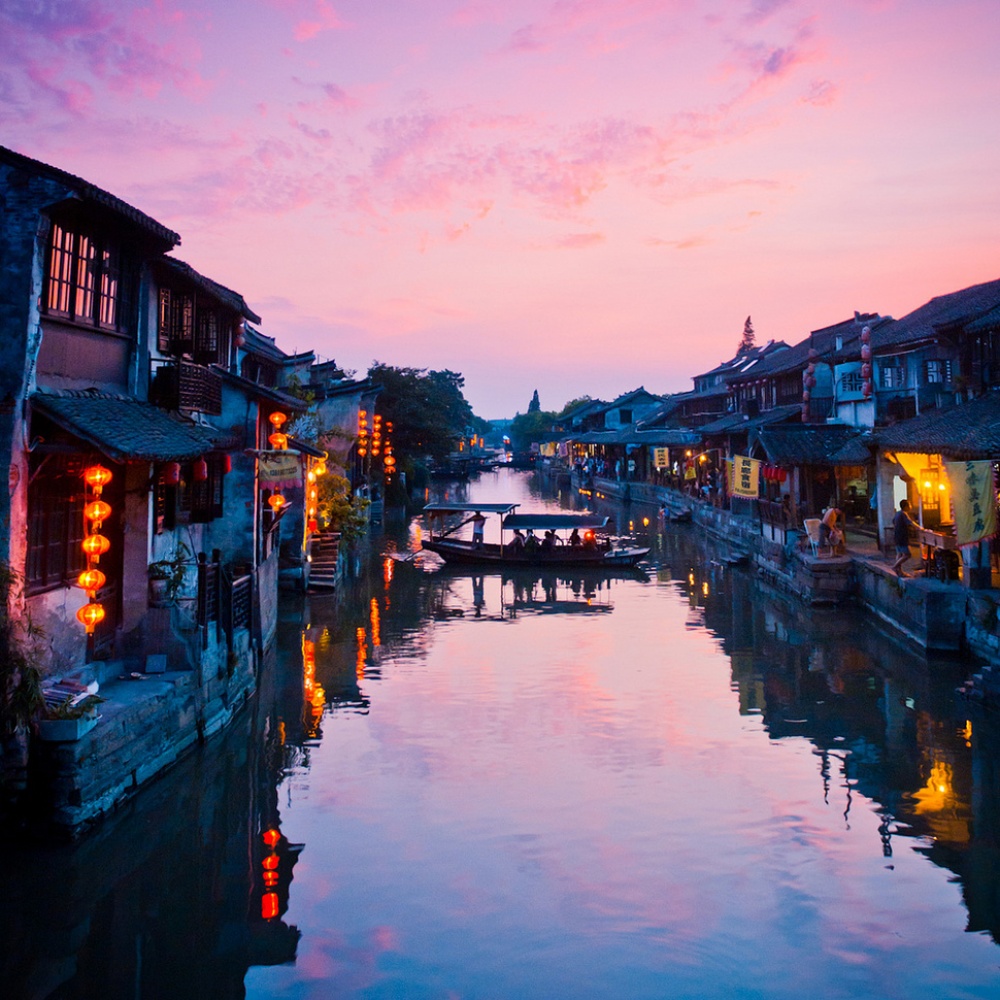 Xitang Water Town is a beautiful town that seems like an entirely different world from the hustle and bustle of nearby Shanghai. Cobbled streets, old buildings, bridges arching over canals, rowing boats lingering on the river, and locals singing folk songs are the features of Xitang, a charming, ancient water town. Mornings in Xitang bring fresh air and light fog; during the evening, the setting sun casts a rosy glow on the old tiled roofs.
Something that makes Xitang so special is its numerous bridges. There are nine waterways that split the town into eight areas. 104 bridges connect the areas together!
Jiufen, Taiwan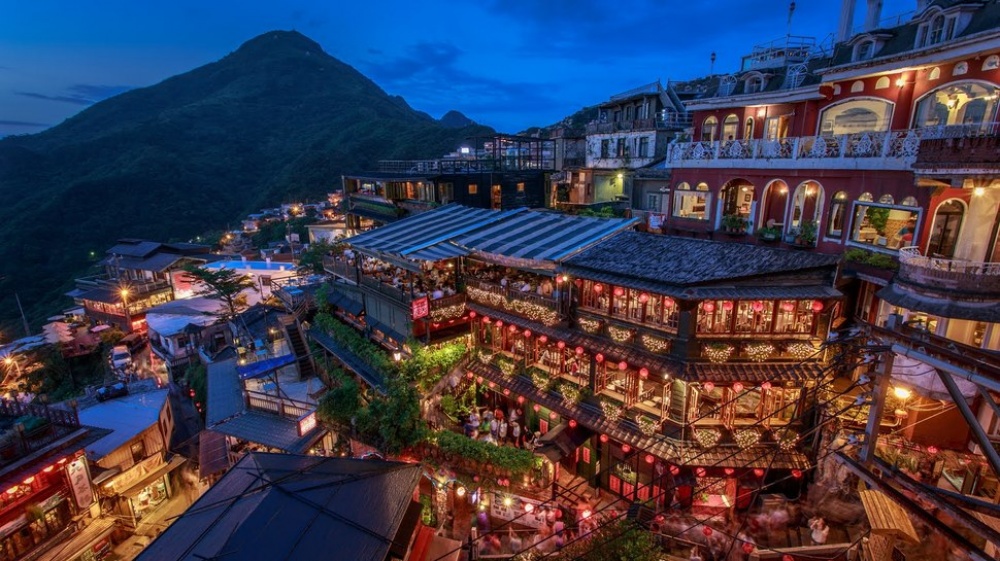 Jiufen, historically spelled Chiufen and alternately spelled Jioufen, is a beautiful small town in north Taiwan. It's known for the narrow alleyways of its old town, packed with teahouses, street-food snacks, and souvenir shops. Due to its location on the side of a mountain, the views of the ocean below are spectacular.
Jiufen can be very foggy and rainy, so any view is a good one.