There are many beautiful places in the world that have become well-known landmarks and tourist destinations. The more pleasing these destinations appear, the more popular they are and attract a large number of visitors. Sometimes, it's practically impossible to break through the crowd to get a closer look at them. As a result, your great expectations turn into bitter disappointment and frustration.
Here we put together a list of 15 magnificent attractions we don't recommend visiting during the peak tourist season.
The Beaches of Goa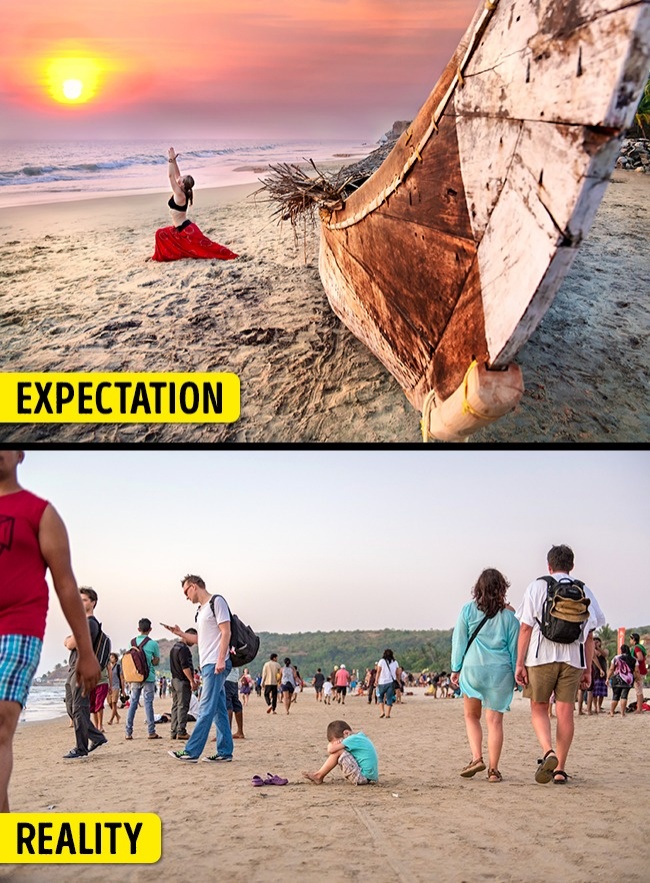 People going to Goa may think of experiencing sea-green exotic beaches… but in reality, that there are a lot of people on the beach.
Manneken Pis in Brussels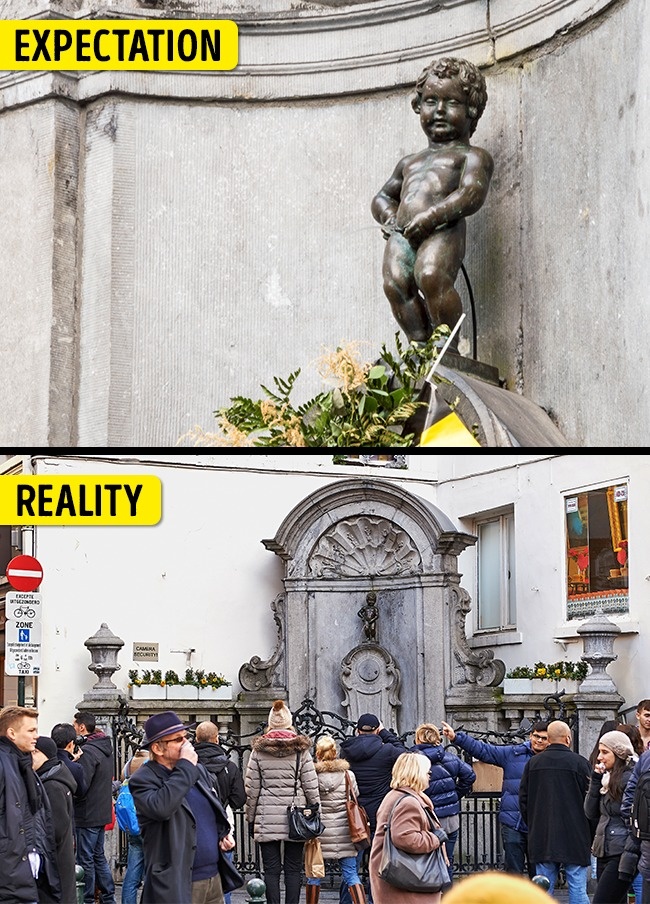 The small statue of Manneken Pis attracts crowds of tourists, taking pictures from different angles. It is really hard to approach the fenced statue and it is a bit disappointing.
The Pyramids of Egypt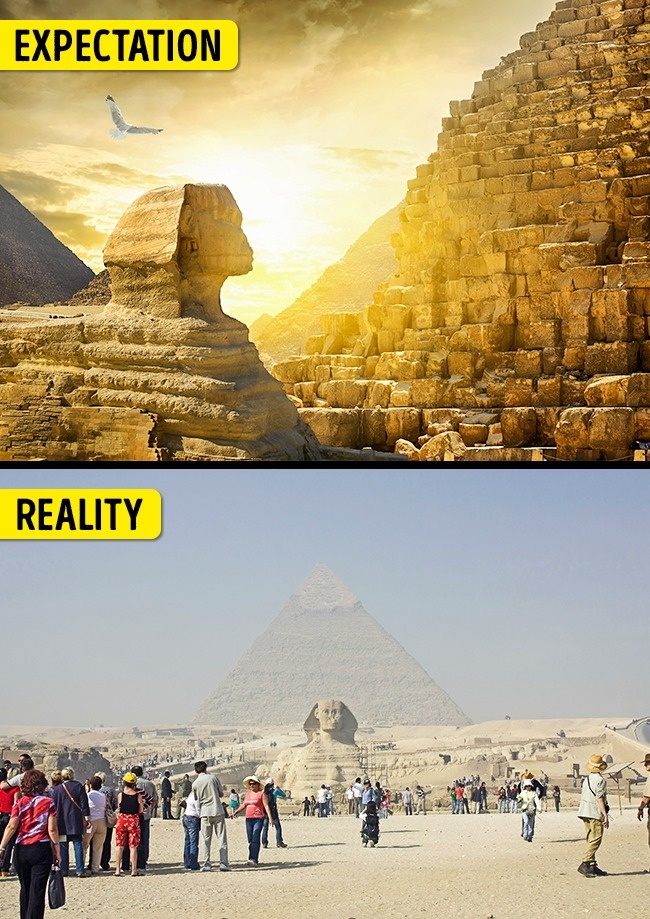 Pyramids are one of the best tourist spots but the expectation will never meet reality.
Disneyland in Paris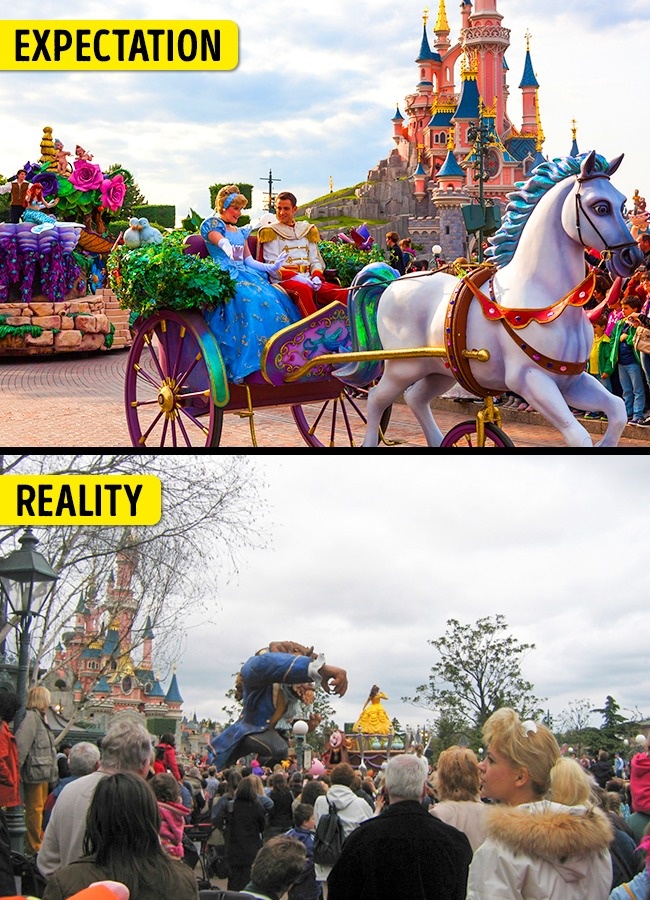 Expecting a royal romantic ride on the cart would be a difficult affair for royal members which hosts many people each day.
The Statue of Christ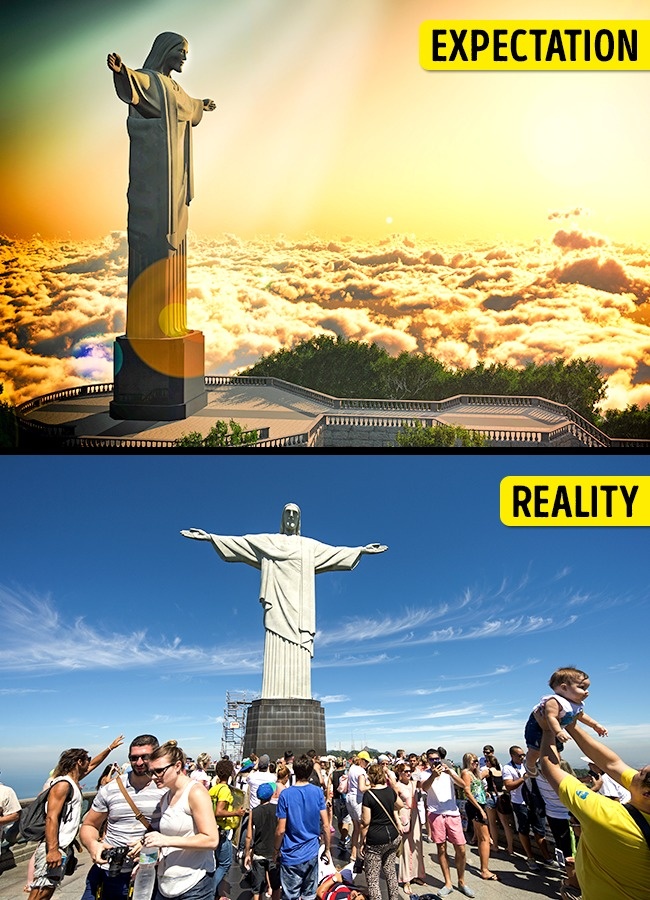 We are not sure how long this photographer had to wait to take a clear shot of the statue of Christ in Rio de Janeiro.
Piazzale Michelangelo at Sunset, Florence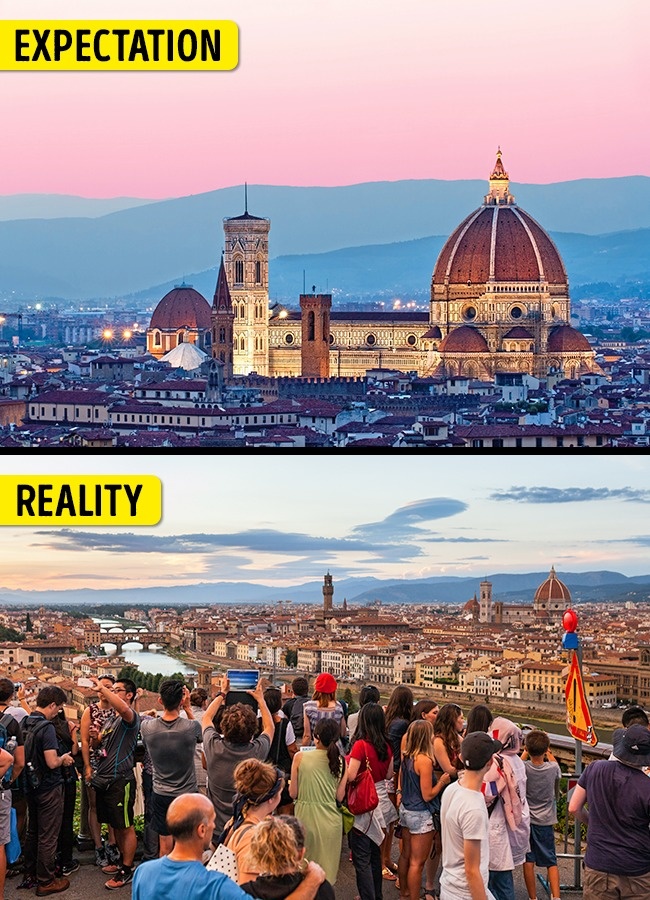 You can expect a good view of this outstanding building at the sunset but it's not similar to photos that you might have seen on the internet.
Szechenyi Thermal Bath in Budapest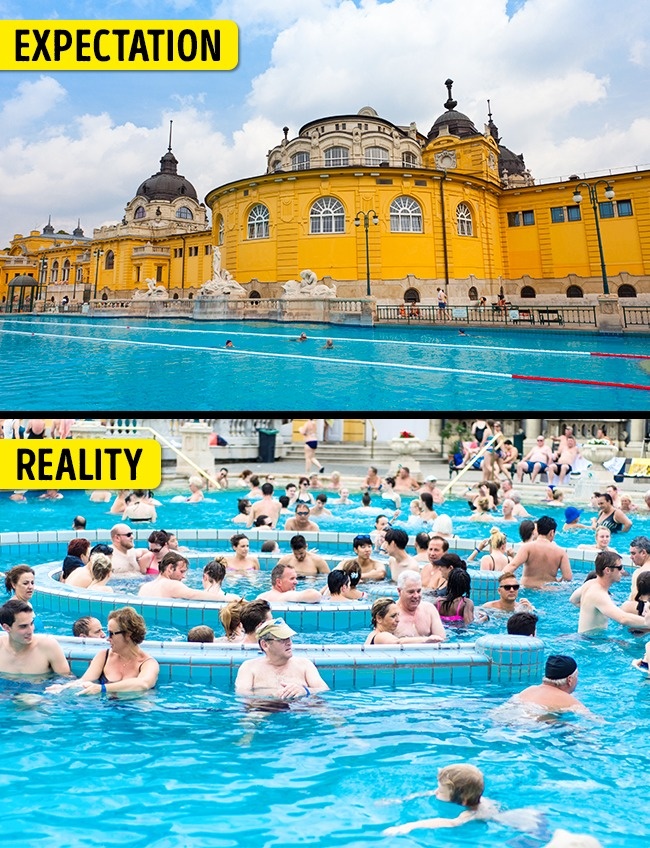 A great place to relax after sight-seeing but you are not alone. Don't get disappointed.
The Palace of Festivals and Congress Hall — the venue for the Cannes Film Festival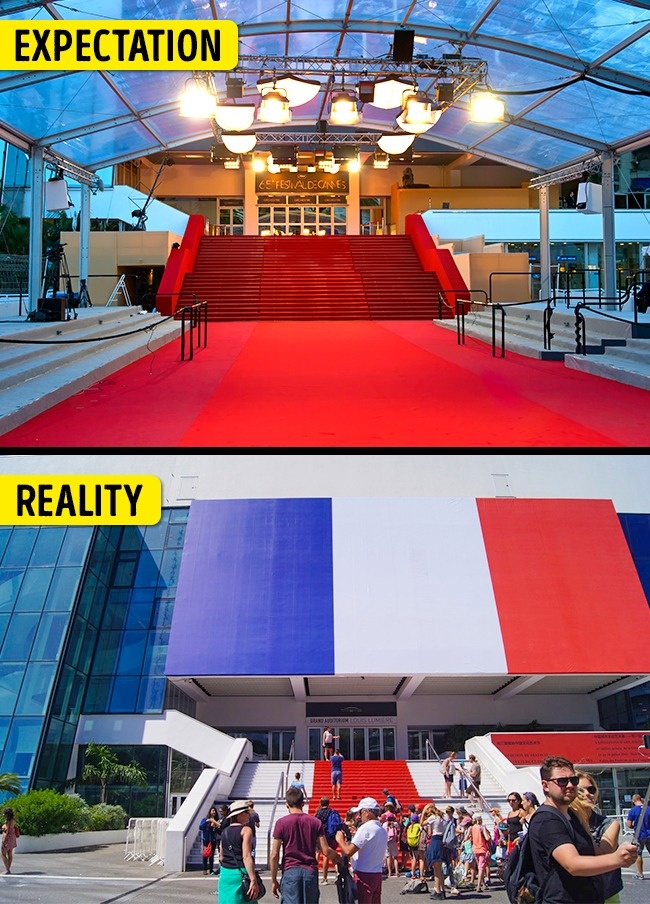 Those lights and surroundings are not daily affairs at the venue. Normal visitor experience is totally different.
The Beaches in the Dominican Republic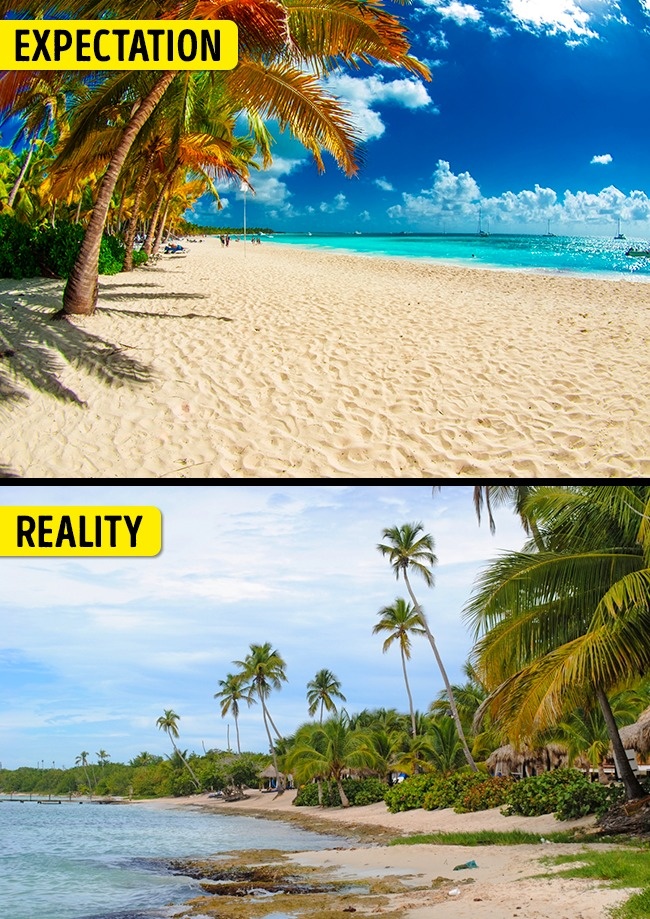 If you are expecting paradise tropical weather, sandy and clean beaches with palm trees then check the reviews before visiting.
Popular Hollywood in Los Angeles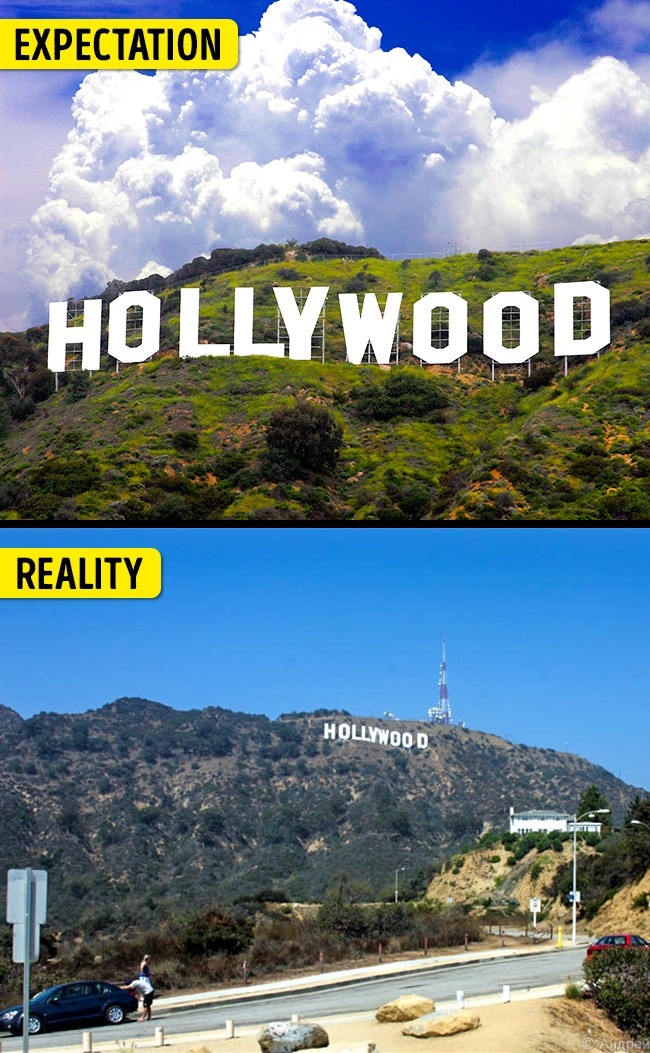 You expect the view to be clearer and greener but it is way too far in reality.
"I amsterdam" Sculpture in Amsterdam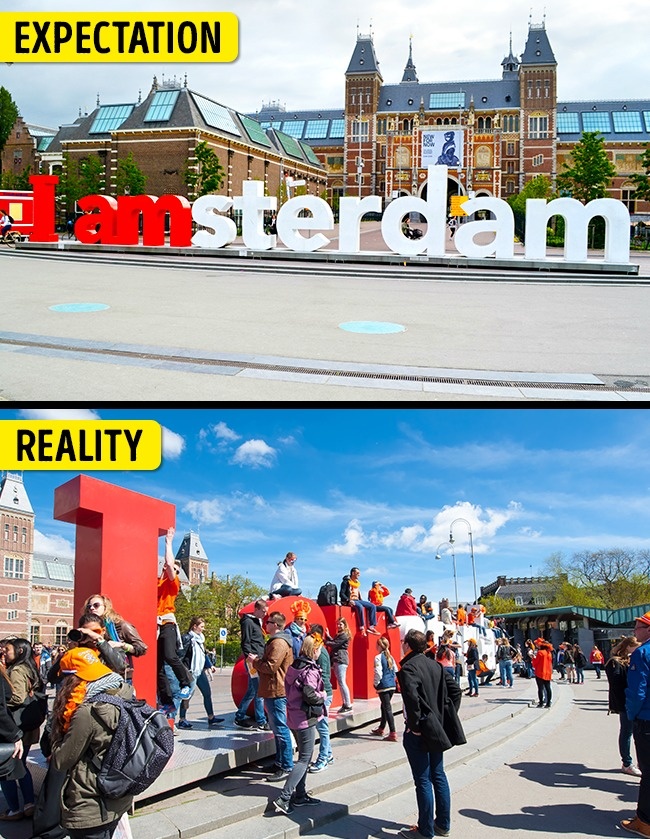 As one can imagine, these letters are the real deal when it comes to that perfect pic to take and upload on FB or Instagram. But don't forget that the crowds here are just unbearable, at all hours of the day. it's best to go in the early hours.
The White House in Washington DC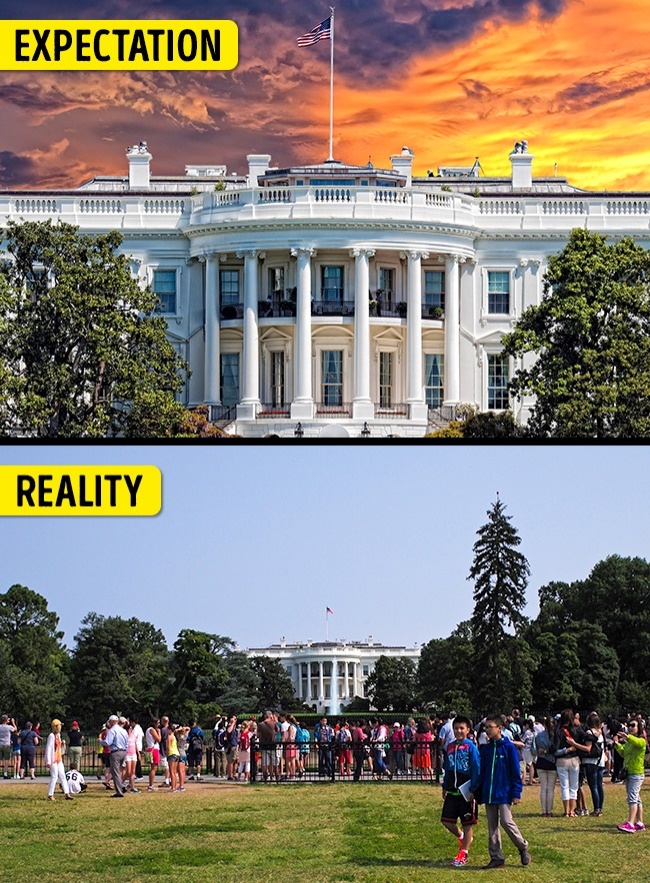 You might need a special visa to experience the closer look of this place.
Copacabana Beach in Rio de Janeiro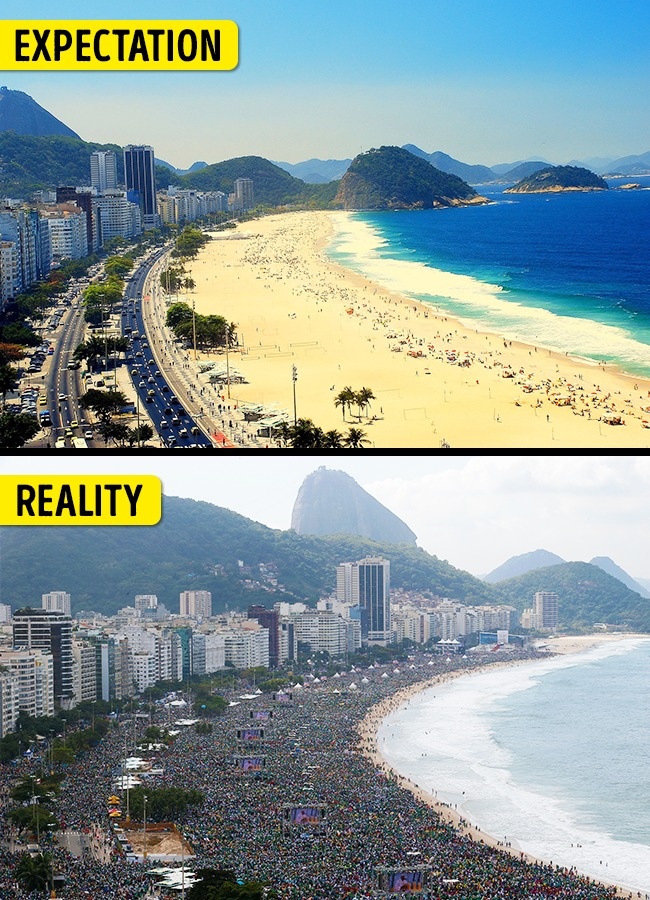 The place is extremely crowded beyond your imagination. You will see half of the city population over there.
Trolltunga (Troll's tongue) in Norway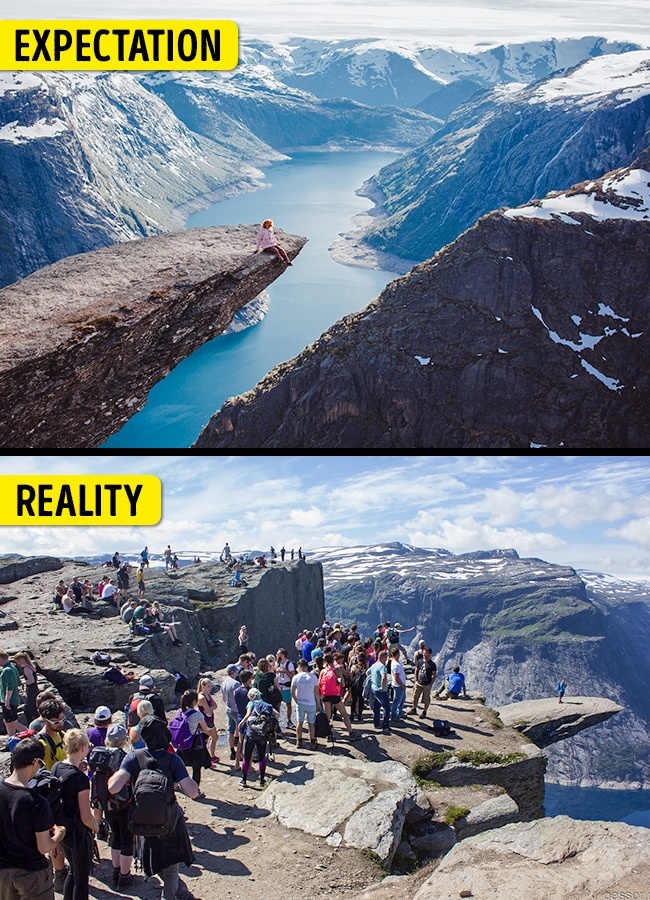 Trolltunga is one of the most scenic places in Europe and the most spectacular cliffs in Norway. And now you can imagine how crowded it can be at the end, with lots of tour groups and intrepid hikers.
Observation Deck SkyWalk in Austria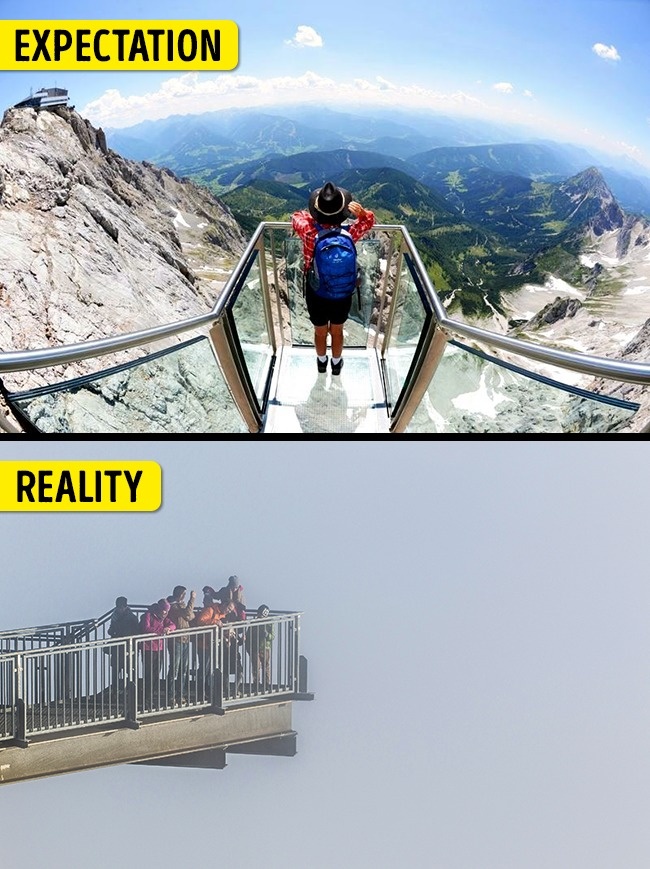 This place is a must-see if you are in Hallstatt, Austria! It gets super crowded in the afternoon, so we would suggest getting there as early as possible.