That ever-growing travel wish list might be putting some pressure on your pocket – but there are plenty of amazing destinations where you'll get more bang for your buck. Backpackers and budget travelers, add these cities to your list. We found 40 (seriously, 40!) cities you can visit without breaking the bank.
1. Porto, Portugal – $24/day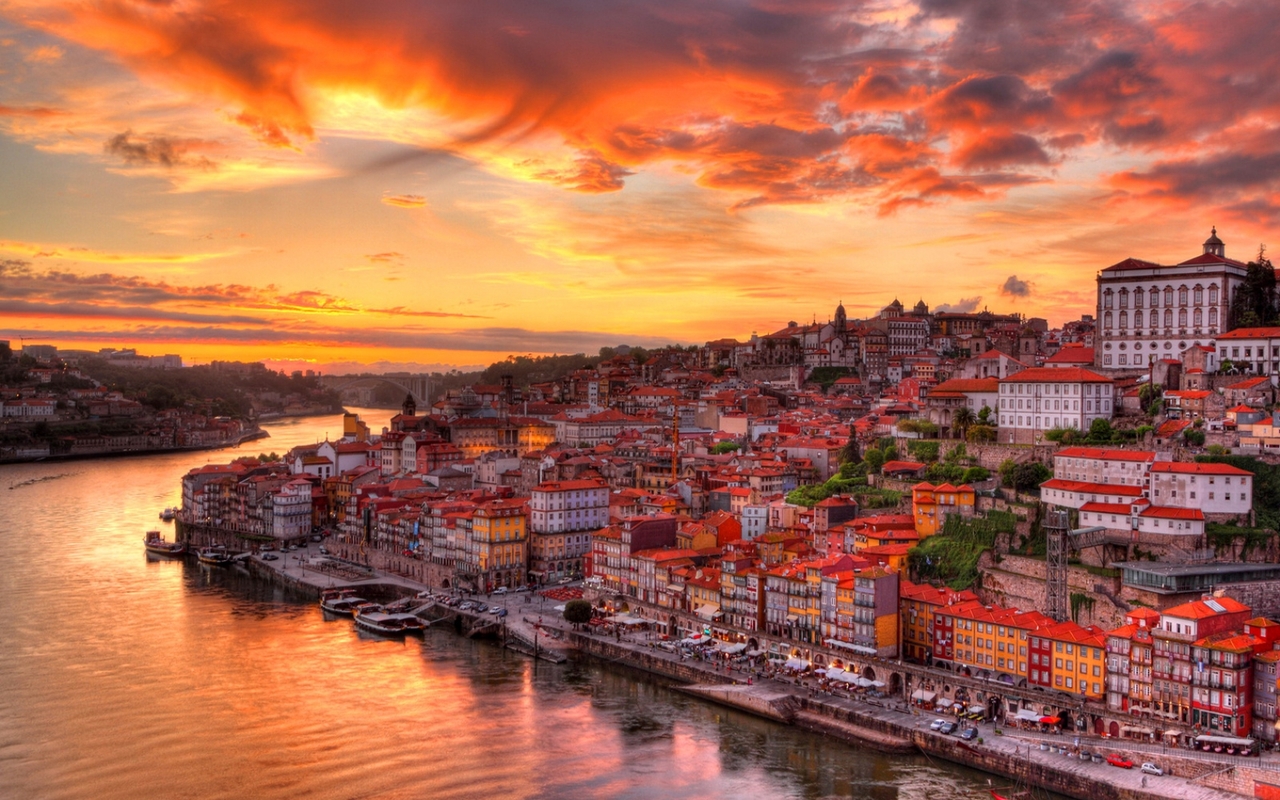 Porto is a fascinating and vibrant city that is rapidly becoming one of Western Europe's most respected tourist destinations. The city boasts an extensive history, interesting tourist attractions, and a buzzing nightlife. There is a lot to see and do in Porto and the city will appeal to a wide range of different visitors.
Porto is also a historic and varied city, from the warren of narrow streets that make up the ancient Ribeira district to the grand plazas of the Avenida dos Aliados.
2. Bangkok, Thailand – $23/day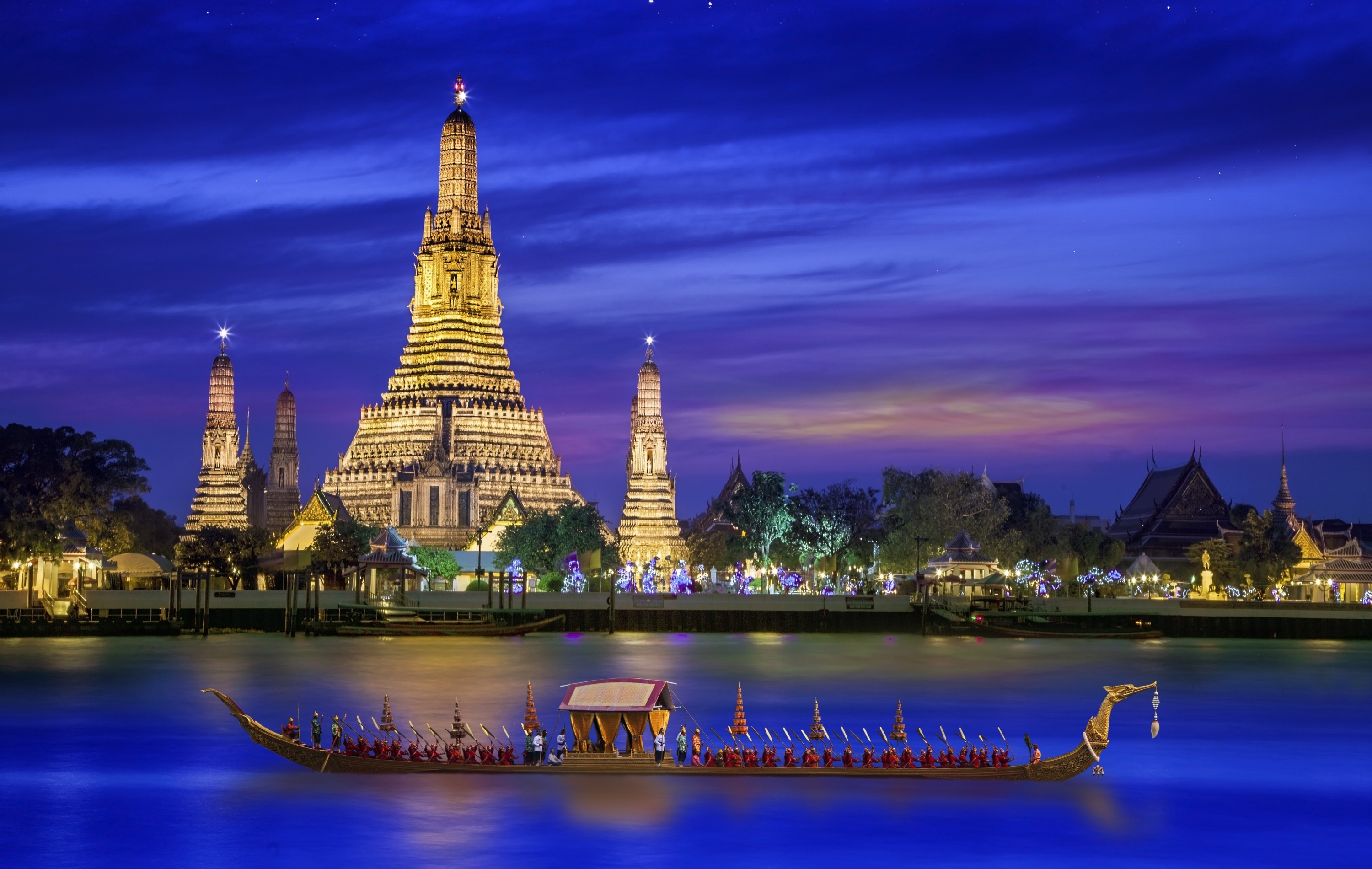 Bangkok, Thailand's capital, is a large city known for ornate shrines, vibrant street life, and yummy food. Like many other capital cities, Bangkok never goes to sleep. There is always a hive of activity as people work around the clock in various professions.
Be it dazzling temples, spectacular palaces, a world-famous floating market, or colorful Chinatown, each famous place has an intriguing story to tell.
3. Santo Domingo, Dominican Republic – $23/day
Santo Domingo is the capital of the Dominican Republic and one of the Caribbean's oldest cities. The city is a mix of old-world charm and modern Latin flair. Its medieval palaces and fortresses mix with nightlife and shopping to rival any modern city in the world. You'll find pristine beaches and hidden gems like a salsa/merengue club set inside a huge underground cave.
4. Istanbul, Turkey – $23/day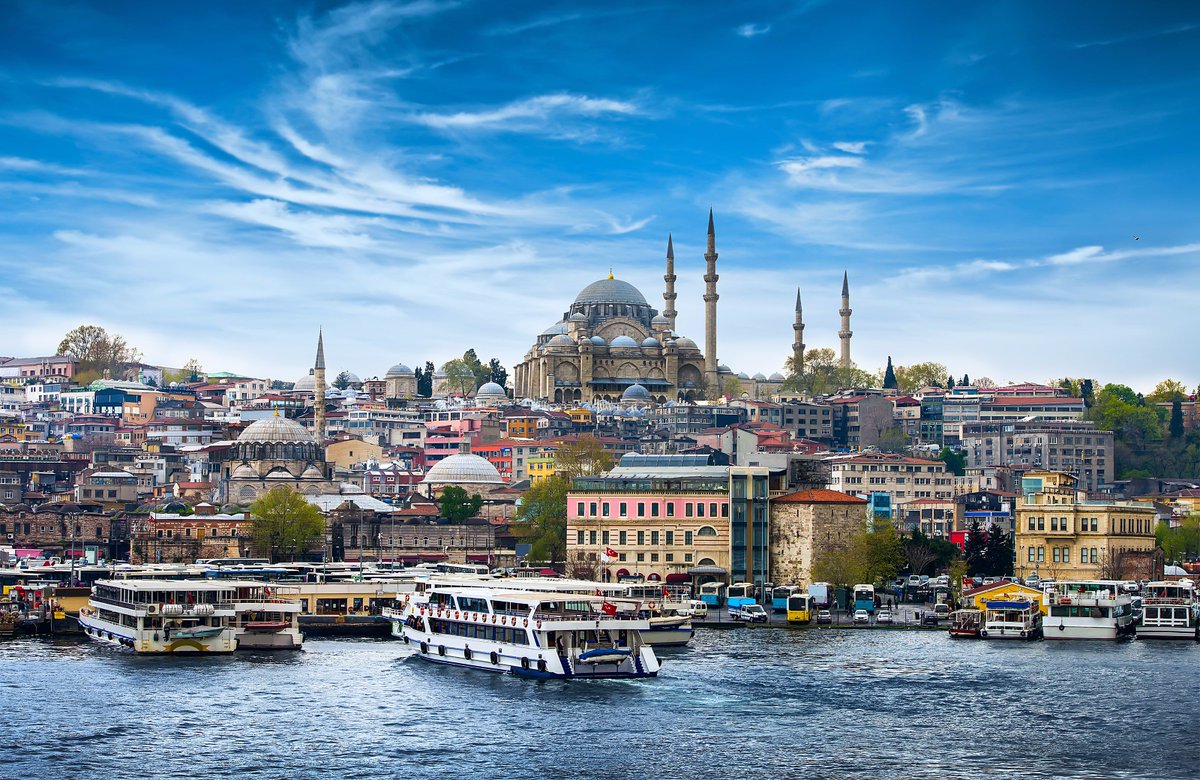 Istanbul – where continents collide along the Bosphorus Strait. This magical meeting place of East and West has more top-drawer attractions than it has minarets. The city's cuisine is as diverse as its heritage and delicious to boot. Locals take their eating and drinking seriously – the restaurants here are the best in the country.
Spring and autumn are the best times to visit, as the weather is good and festivals are in full swing.
5. Jeju Island, South Korea – $22/day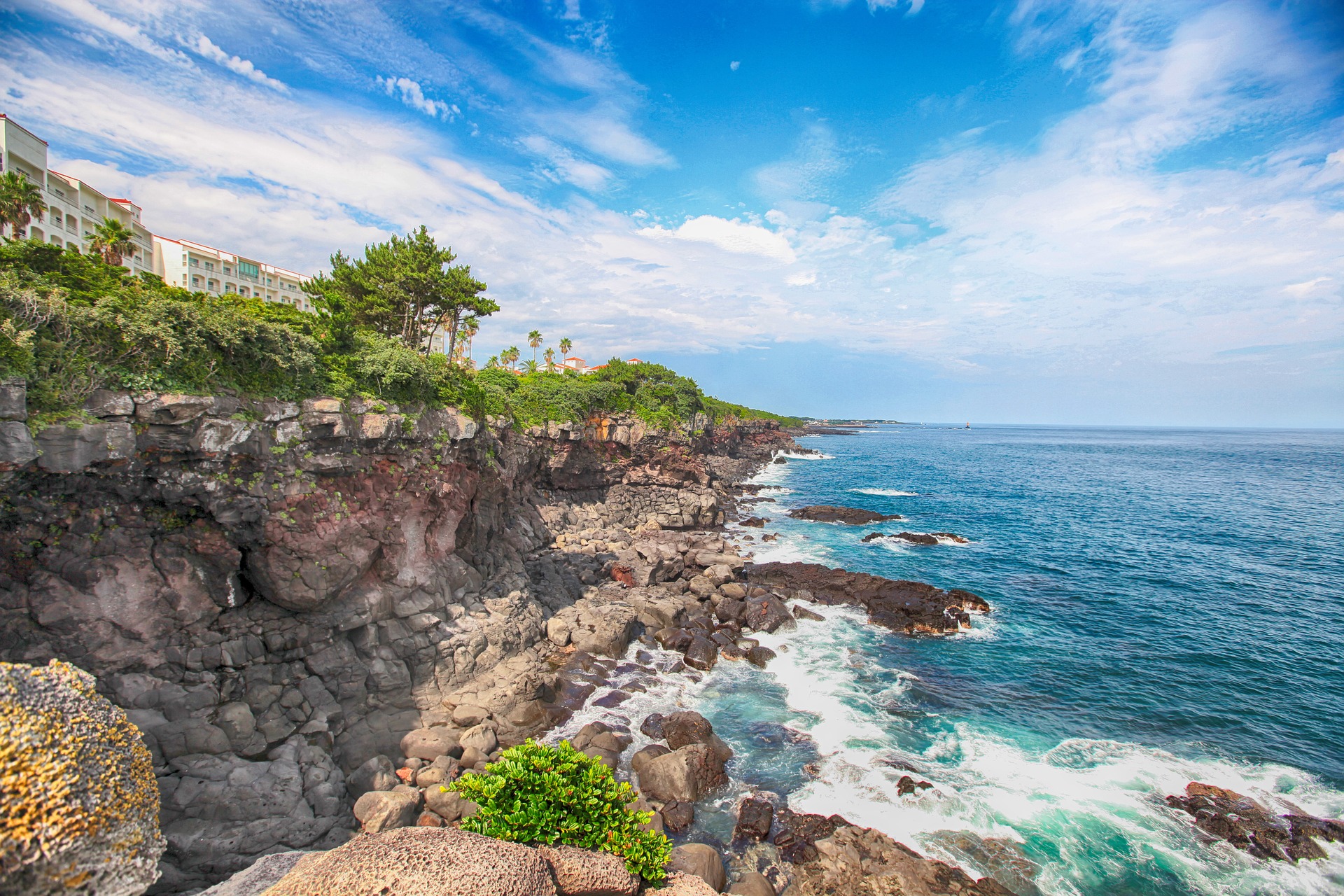 Jeju Island, also known as the "Island of the Gods," is a volcanic island off the coast of South Korea and a popular vacation spot for Koreans and foreigners. Jeju Island features a volcanic Hallasan commanding the island from the center, a 224-kilometer semi-tropical forested national park, a wild coastline dotted with waterfalls, and the longest lava tube in the world.
This island pulls in vacationers and honeymooners by the thousands. Even if you haven't just gotten married, a vacation here can feel like it.
6. Ljubljana, Slovenia – $22/day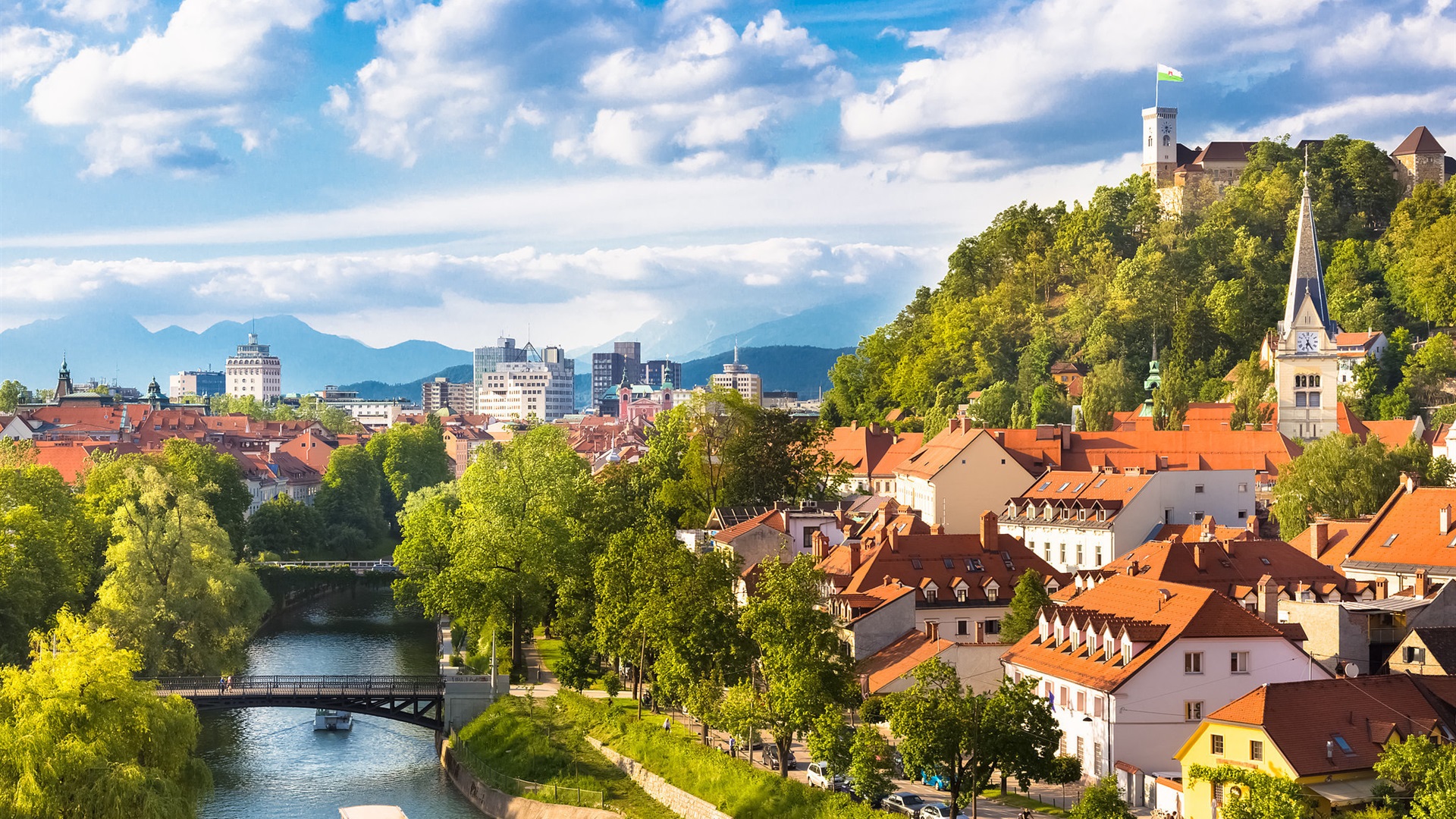 Slovenia wedged between Austria and Italy, has always been proud of its unique heritage. The capital, Ljubljana, is a perfect example of this blend of German, Mediterranean, and Slovenian culture.
It's known for its university population and green spaces, including expansive Tivoli Park. The curving Ljubljanica River, lined with outdoor cafes, divides the city's old town from its commercial hub. In summer, cafes set up terrace seating along the river; it almost feels like a nightly street party.
7. Yangon, Myanmar – $22/day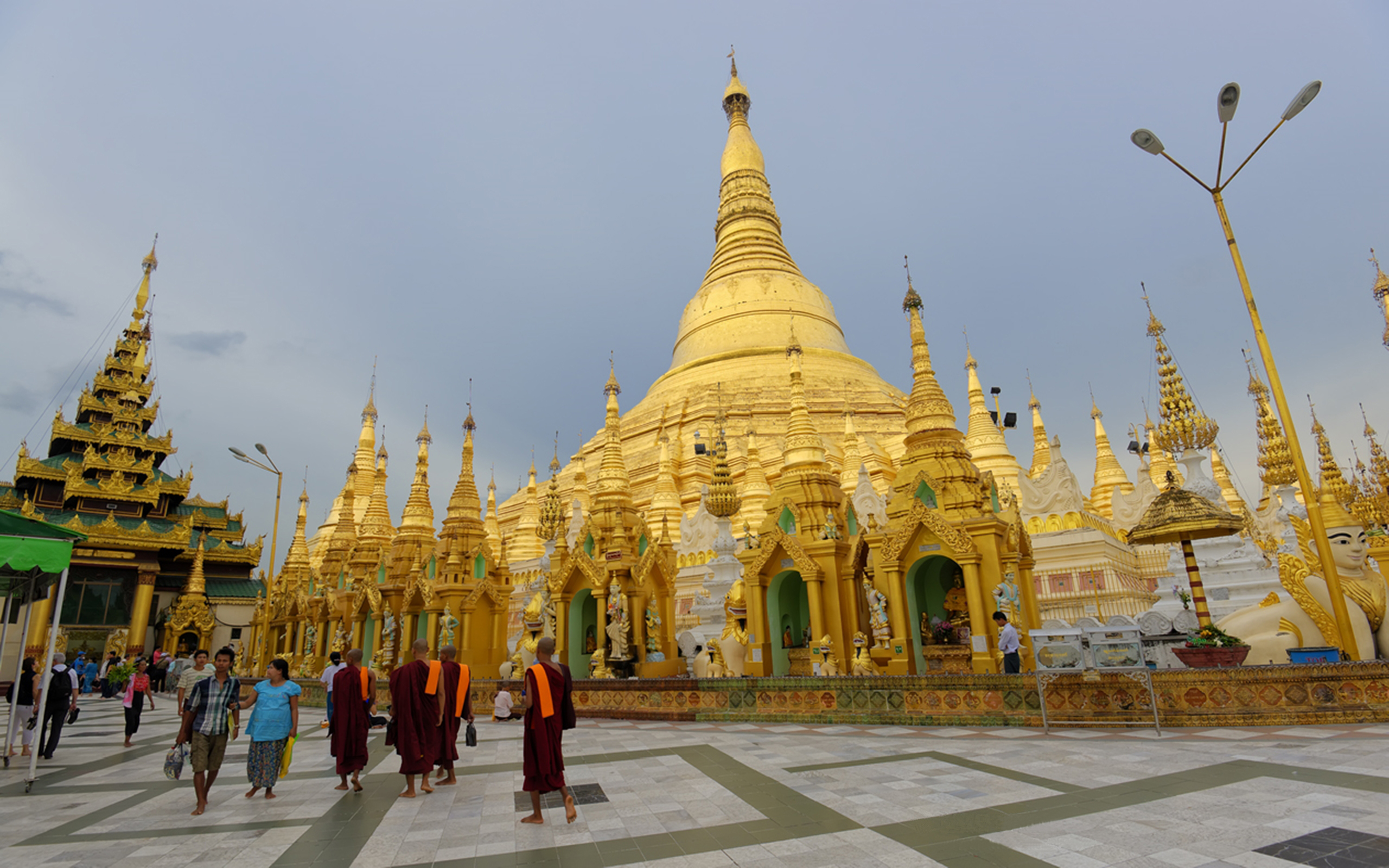 Most trips to Myanmar start and end in Yangon, the country's largest city. Especially if you're crunched for time, it makes the most sense to make Yangon your home base and go on short excursions to some of the surrounding must-see sites. The city is a mix of British, Burmese, Chinese, and Indian influences – colonial architecture, modern high-rises, and gilded Buddhist pagodas define its skyline.
8. Amman, Jordan – $22/day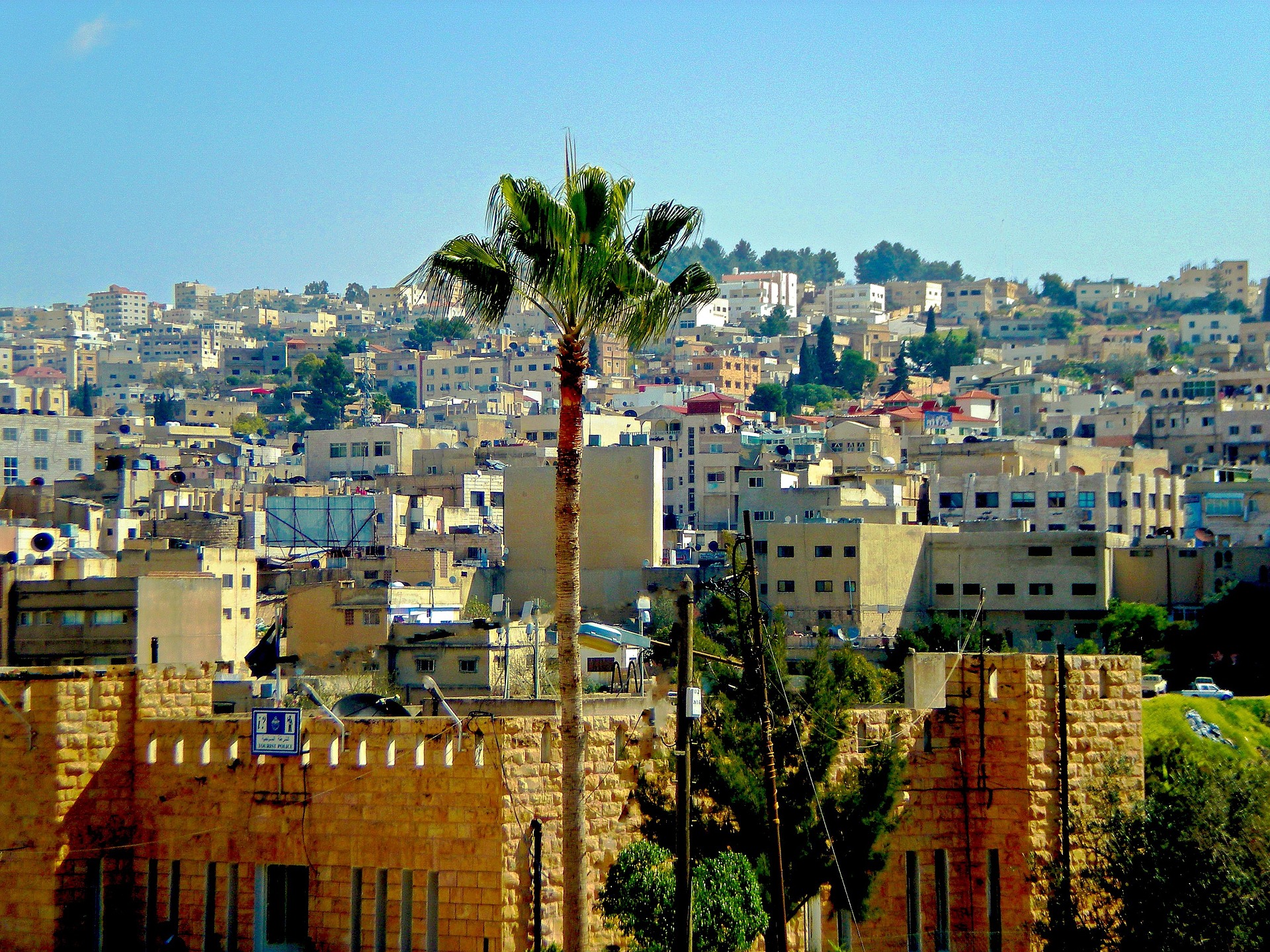 Amman, the capital of Jordan, is a modern city with numerous ancient ruins. Downtown Amman is a must-see. At the bottom of the city's many hills and overlooked by the magisterial Citadel, it features spectacular Roman ruins, an international-standard museum, the hubbub of mosques, and coffeehouses central to Jordanian life.
9. Asuncion, Paraguay – $21/day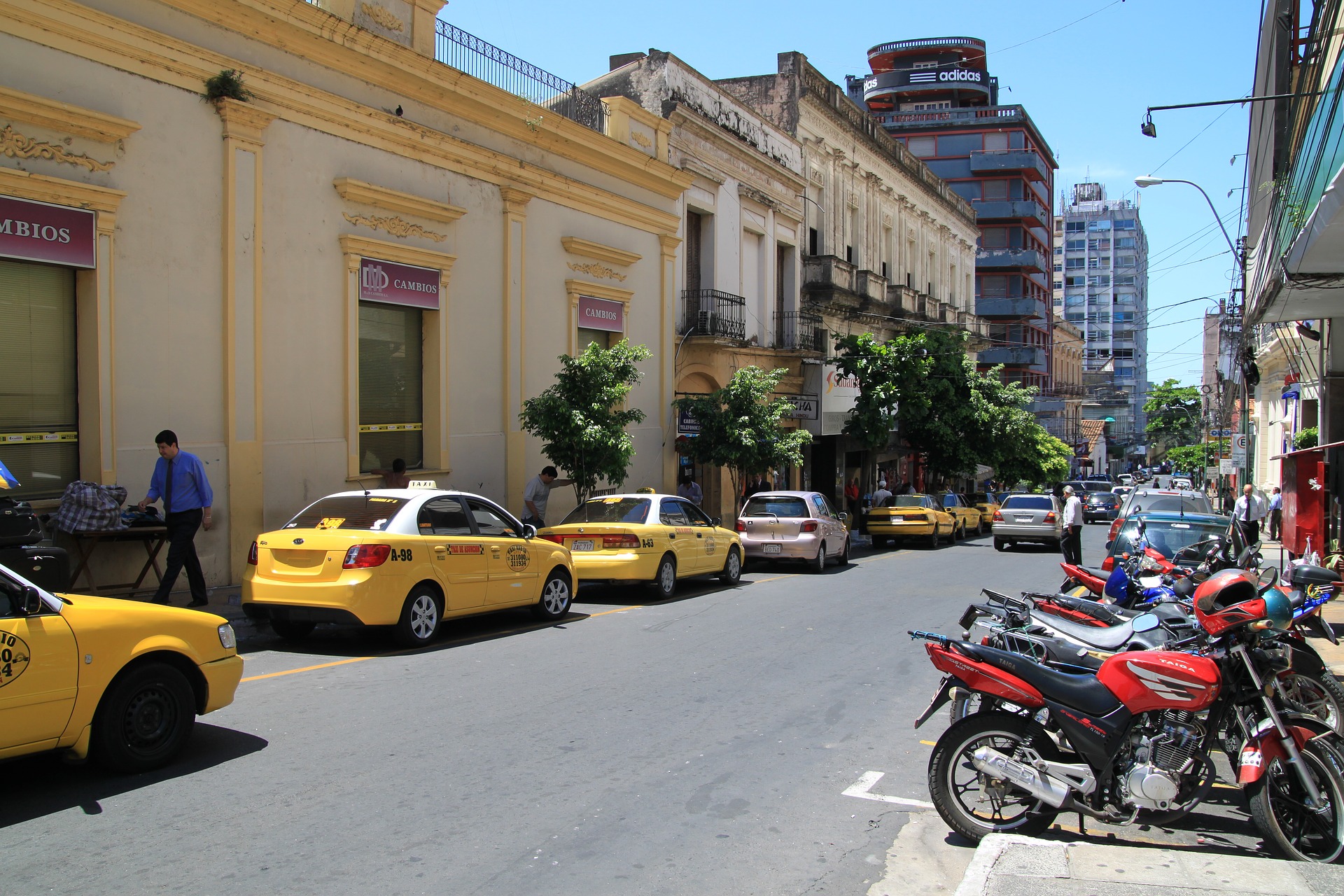 Whether you seek retro restaurants that haven't changed in 50 years, or innovative galleries and American-style brunches, you'll find it here, in the capital of Paraguay. It's a young city: 65% of its residents are under the age of 30.
Paraguay has a tradition for beef – so make sure you try the grilled meat (asado). Pasta is also popular as are the street stalls selling panchos (hot dogs), hamburgers, empanadas, and similar fast food.
10. Warsaw, Poland – $21/day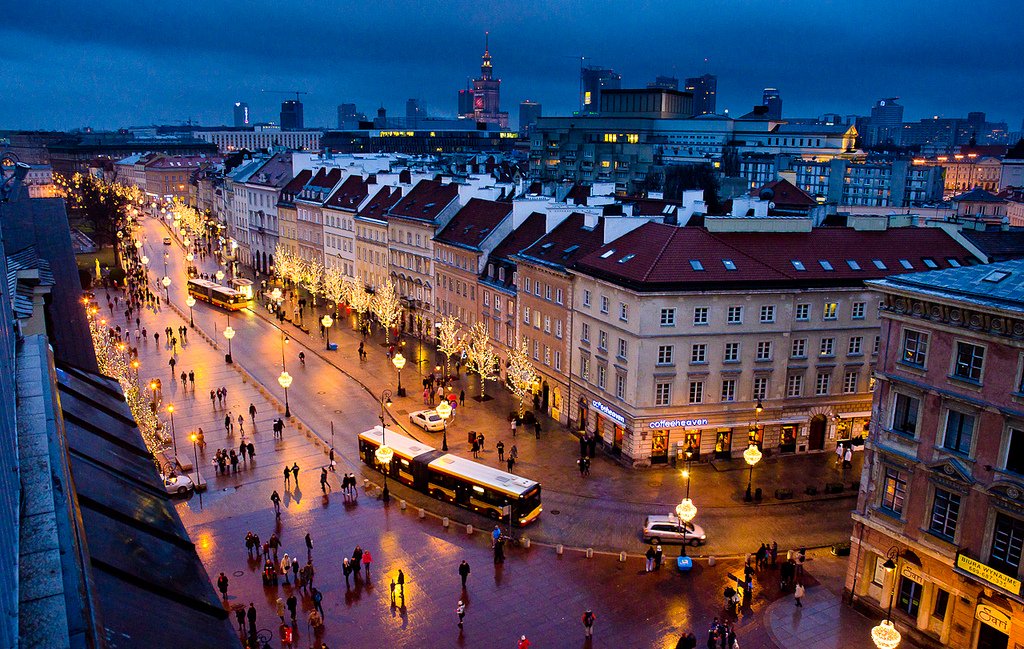 Once you've traveled around Poland, you realize Warsaw is different. Its widely varied architecture reflects the city's long, turbulent history, from Gothic churches and neoclassical palaces to Soviet-era blocks and modern skyscrapers.
Warsaw's restaurant and entertainment scene are the best in Poland. Dine on cuisines from around the world at an affordable price, visit the numerous museums, and take your pick among the lively bars and clubs throughout the sprawling city.
11. Palawan, Philippines – $20/day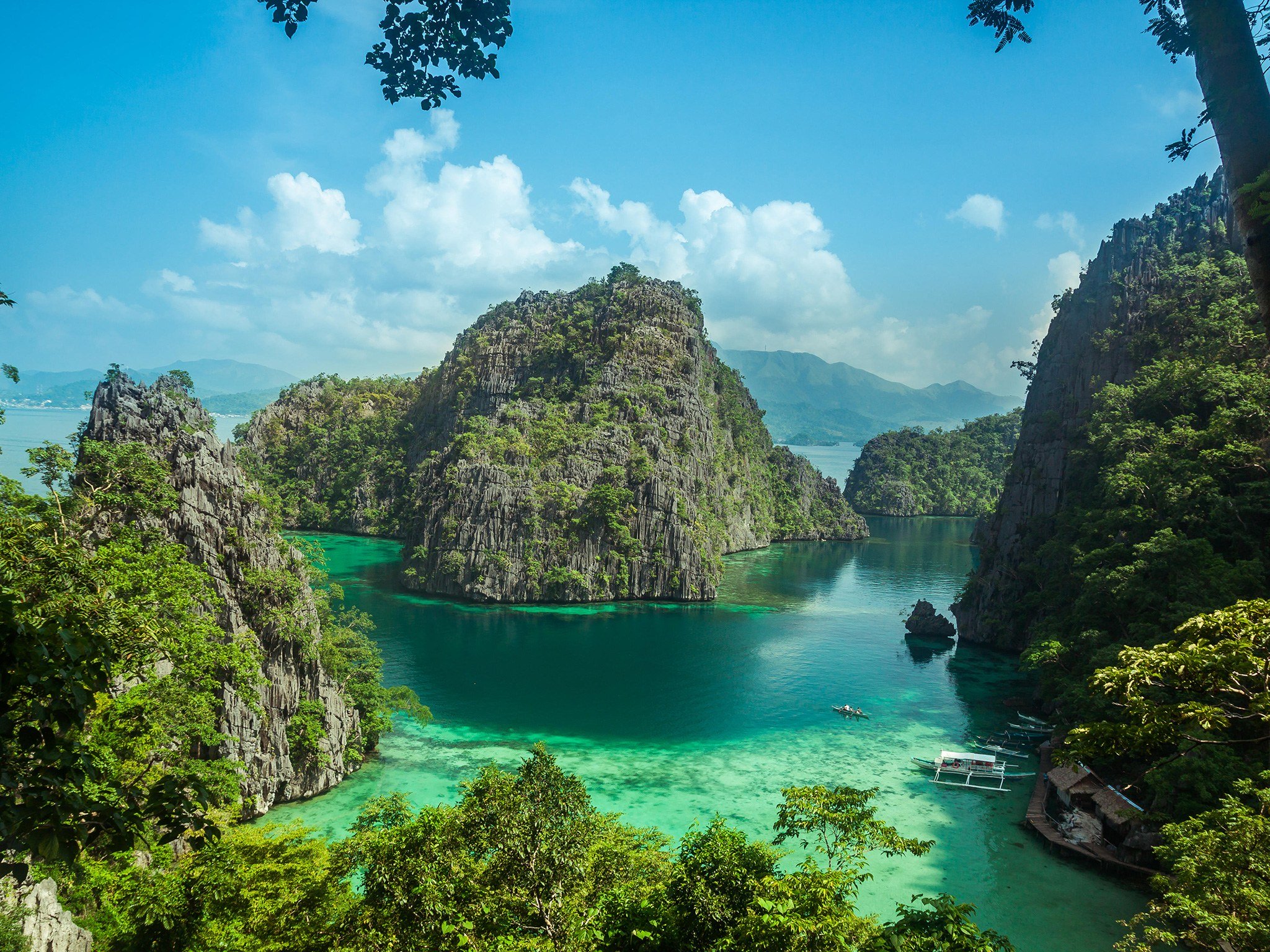 Palawan is a slice of heaven, a sliver of an island that teems with exotic wildlife, and quaint fishing villages. Wave hello to endangered animals at the Calauit Game Preserve and Wildlife Sanctuary or explore the Japanese shipwrecks of Coron Island, regarded as one of the best dive sites in the world. A guided boat tour of the Puerto Princesa Underground River will take your breath away.
12. Budapest, Hungary – $20/day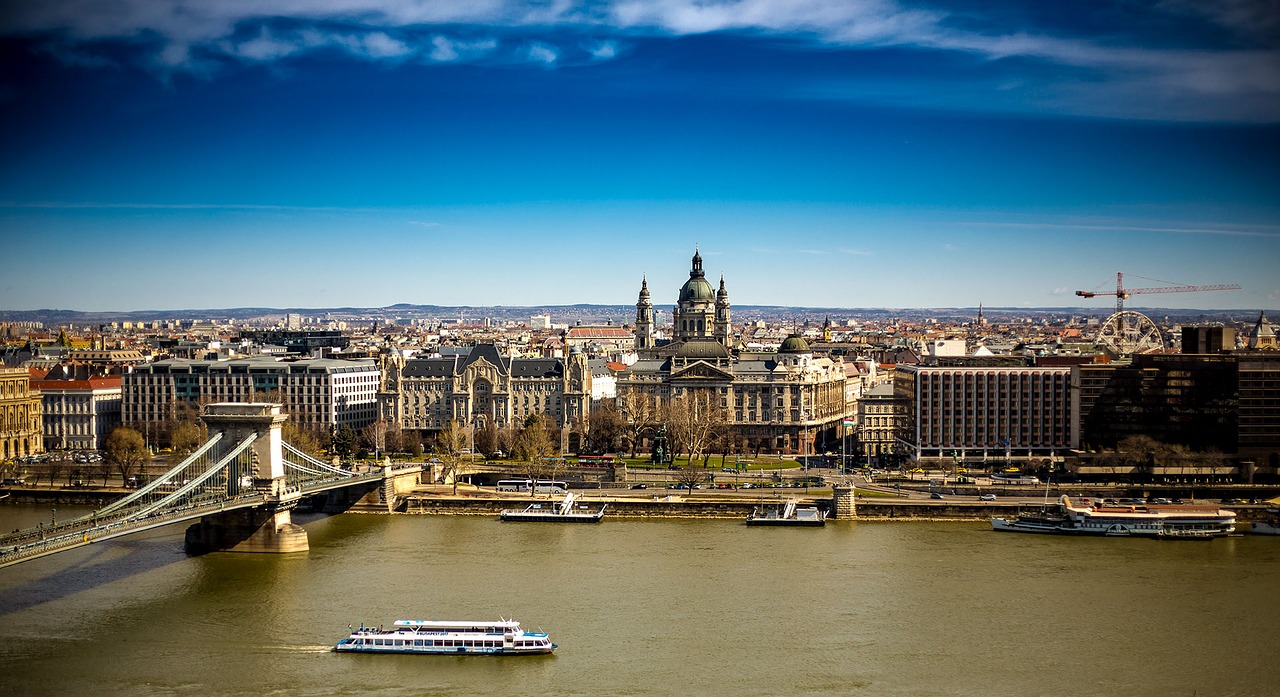 Explore Hungary's most popular city, blessed with an abundance of hot springs and thus public bathhouses. Budapest is a paradise for explorers. Keep your senses primed and you'll discover something wonderful at every turn.
There's a lot more to Hungarian food than goulash, and it remains one of the most sophisticated styles of cooking in Europe, and the region is known for its excellent wines.
13. Ubud, Bali – $18/day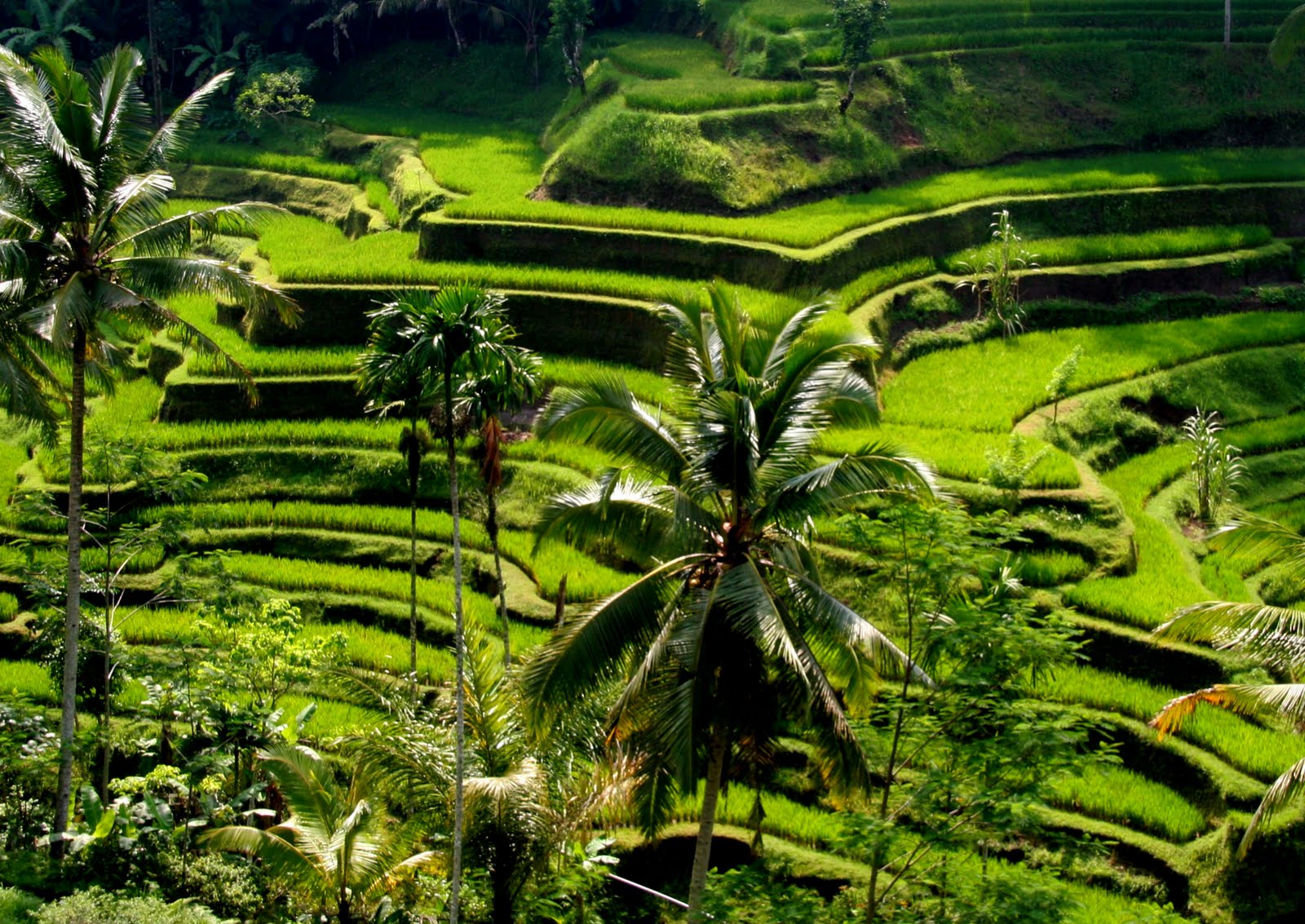 Ubud is, in many ways, Bali's cultural heart. It's in the cool mountains, just an hour's drive north of the airport. This traditional country town is home to one of Bali's royal families. You can even visit the majestic palace in the center of town. Ubud is also well known as a flourishing crafts center.
The surrounding rainforest and terraced rice paddies, dotted with Hindu temples and shrines, are among Bali's most iconic landscapes.
14. Sofia, Bulgaria – $18/day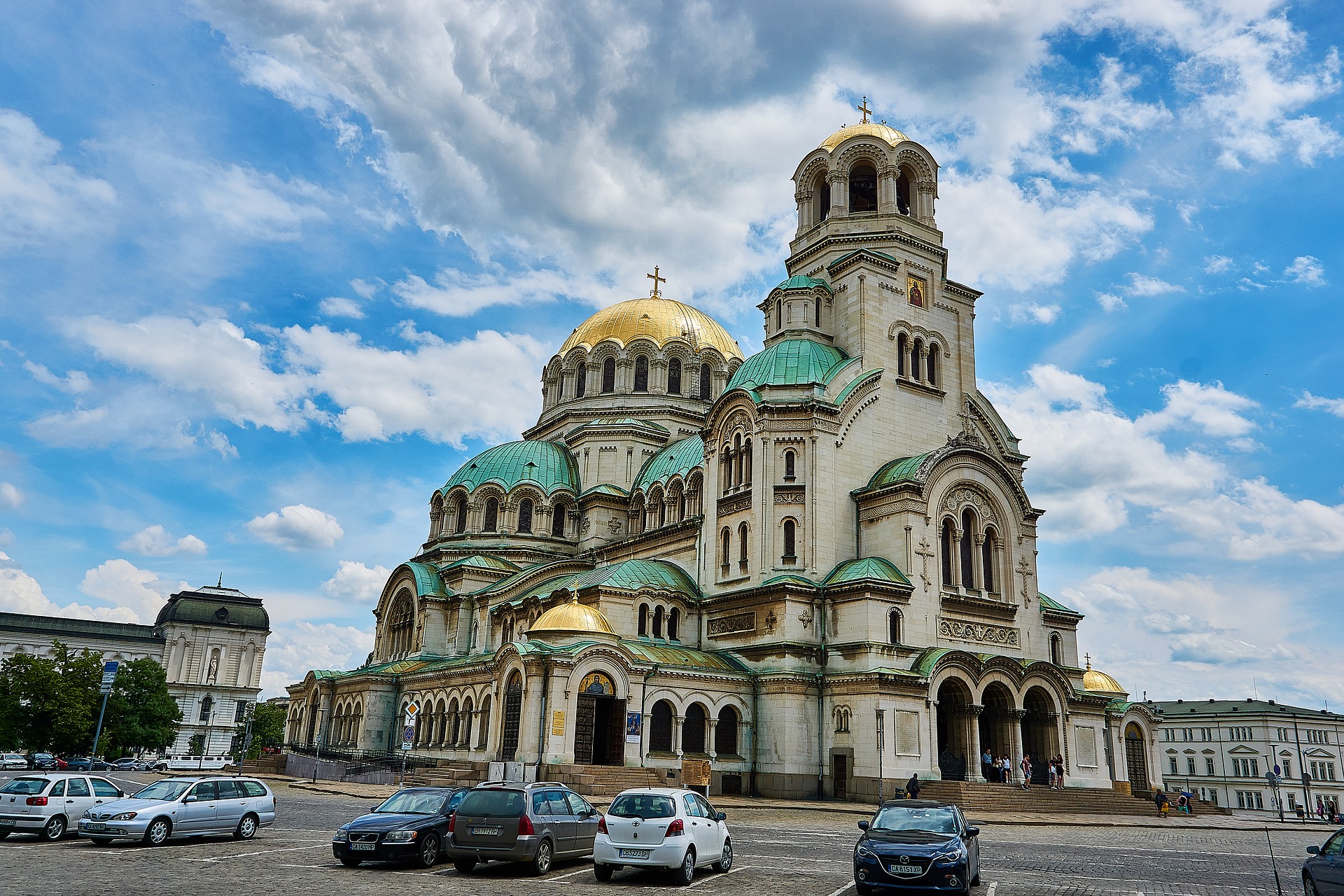 Sofia is the capital and largest city of Bulgaria. Sofia is no grand metropolis, but it's a largely modern, youthful city, lending an eclectic, exotic feel. Relax in one of the many vast parks and manicured gardens, and hop on a short bus ride from the center to get to the ski slopes and hiking trails of mighty Mt. Vitosha.
15. Quito, Ecuador – $18/day
A capital city high in the Andes, Quito is dramatically situated, squeezed between mountain peaks whose greenery is concealed by the afternoon mist. Modern apartment buildings and modest concrete homes creep partway up their slopes, and busy commercial thoroughfares lined with shops and choked with traffic turn into peaceful neighborhoods on Sundays. Warm and relaxed, traditional Ecuadorian Sierra culture – overflowing market stands, shamanistic healers, fourth-generation hatmakers – mix with a vibrant and sophisticated culinary and nightlife scene.
16. Prague, Czech Republic – $18/day
Prague – the romantic capital of the Czech Republic – is nicknamed "the City of a Hundred Spires." It's known for its Old Town Square, the heart of its historic core, with winding cobblestone streets, colorful baroque buildings, Gothic churches, and the medieval Astronomical Clock.
Walk the Charles Bridge and its 30 statues of saints, and get lost in the city's overall haunting charm. Once you escape that beautiful (but crowded) city, you'll find an inexpensive country with some of the most beautiful and rugged landscapes in this part of Europe.
17. Thessaloniki, Greece – $18/day
Thessaloniki is easy to fall in love with – it has beauty, chaos, history and culture, remarkable cuisine, and wonderful, vast sea views. This is Greece's second city, which, like the rest of the country, has suffered the hit of the economic crisis, but the streets remain full of life and vibrancy. By night, the city booms with music and nightlife, fueled by the excitable stream of international students and backpackers.
18. Kingston, Jamaica – $18/day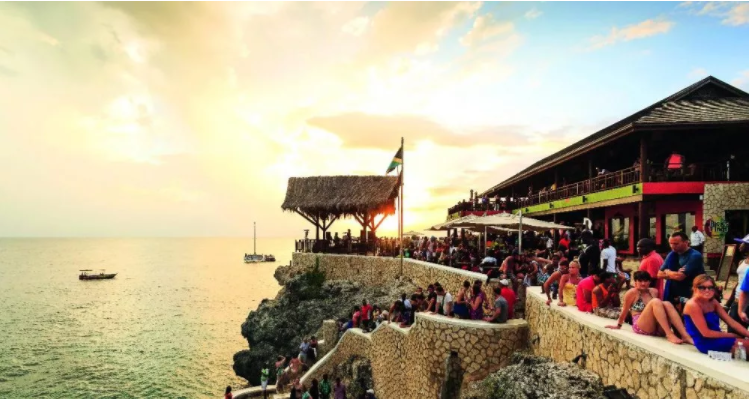 Kingston is the capital of the island of Jamaica, lying on its southeast coast. Kingston's diversity is reflected in its disparate neighborhoods, from the wealthy northern suburbs to the less affluent downtown. Travelers can discover the spirit of One Love at the Bob Marley Museum, or sample delicious ice cream at Devon House. Nearby, the former capital of Spanish Town offers insight into the area's history.
19. Bocas del Toro, Panama – $18/day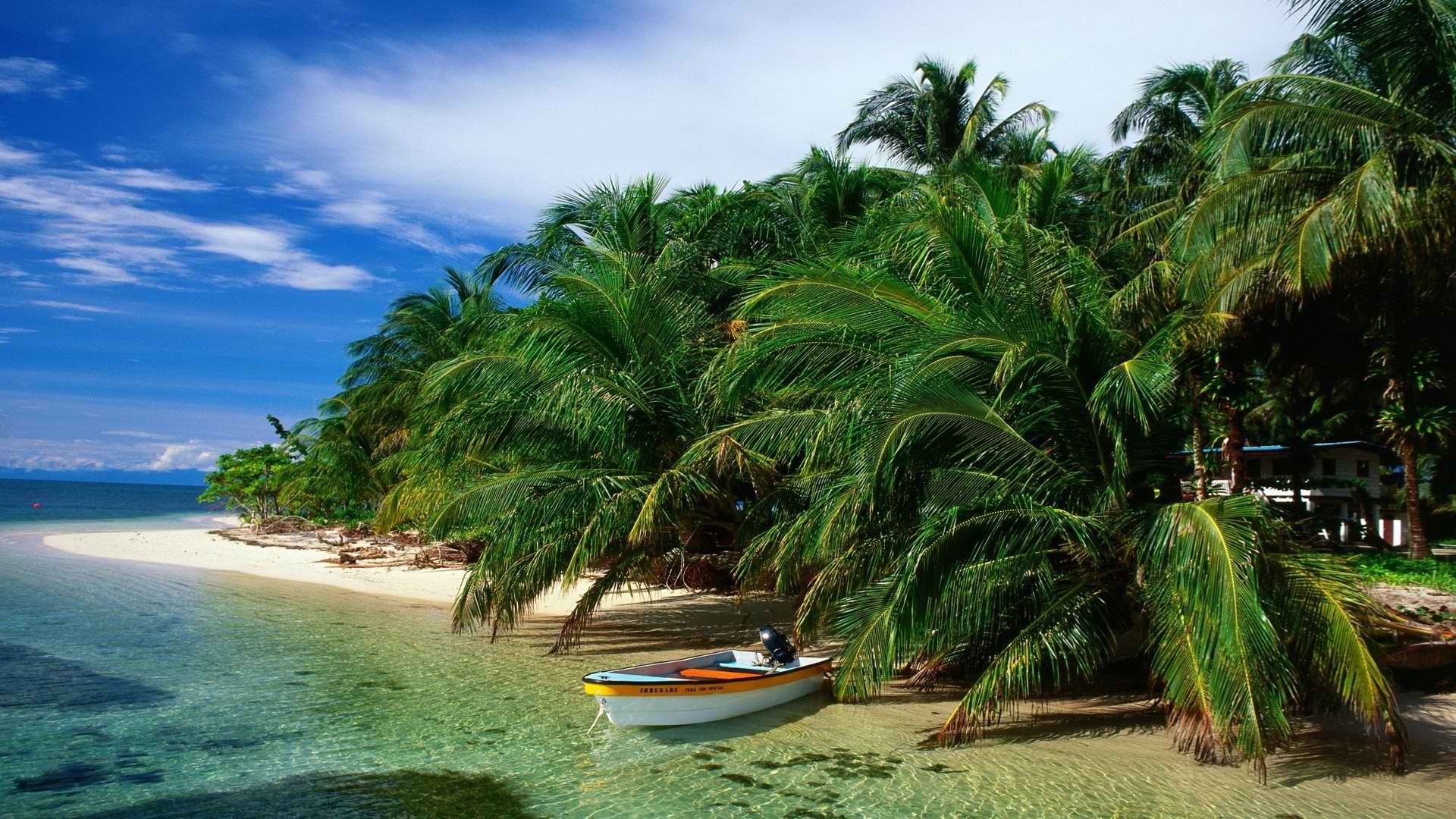 Isla Colón, the main island, is home to the capital, Bocas Town, a hub for dining, shopping, and nightlife, with reggae music emanating from open-air bars. Taxis marinos (water taxis) will take you to remote beaches and snorkeling sites for just a few dollars. It's an easy place to get stuck into and an even easier one in which to linger.
20. Tashkent, Uzbekistan – $17/day
Tashkent is the capital city of Uzbekistan. It's one part newly-built national capital, thick with the institutions of power, and one part leafy Soviet city, and yet another part sleepy Uzbek town, where traditionally clad farmers cart their wares through a maze of mud-walled houses to the grinding crowds of the bazaar. Tashkent is a fascinating jumble of contradictions that's well worth exploring over several days.
21. Puebla, Mexico – $17/day
Puebla is a city in east-central Mexico, southeast of Mexico City. It's known for its culinary history, colonial architecture, and pottery. The painted Talavera tiles adorning numerous buildings are locally produced.
Puebla's warm hospitality, relaxed atmosphere, colorful surroundings, and distinct colonial history make it a worthwhile destination. It is located only about two hours from Mexico City so that it can be visited on a day trip, but it's worth staying at least a couple of days.
22. Dakar, Senegal – $17/day
Dakar is the capital and largest city of Senegal. At the westernmost point of the African continent, Dakar stands as a multicultural, diverse city full of vibrant arts and traditions. Residents from various ethnic groups present assorted crafts, foods, jewelry, fabrics, and wood and metal goods at bustling markets such as Marche Sandaga. The city is home to museums and mosques, cliff walks and beaches, and makes a convenient jumping point for excursions to any of Senegal's national parks and nature reserves.
Tourists also can find here tasty street food along Avenue Pompidou – anything from grilled fish, skewered mutton, and mafé rice for under 2 USD.
23. Almaty, Kazakhstan – $16/day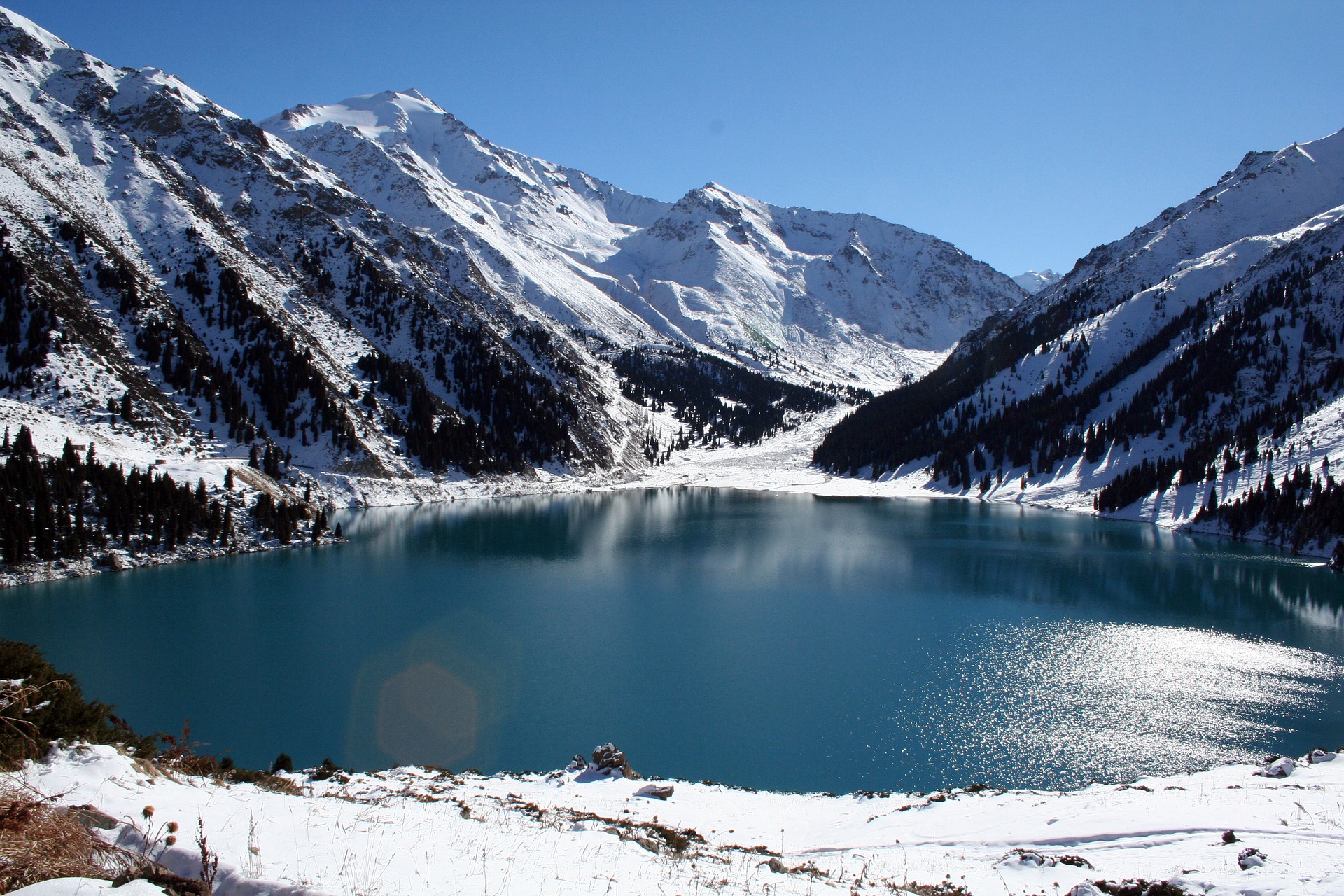 This leafy city with a backdrop of the snowcapped Zailiysky Alatau has always been among Central Asia's more appealing Russian creations. Stay here a few days, and you'll find that Almaty is a sophisticated place – one for enjoying green parks and excellent museums, shops, and markets, and for eating, drinking, and partying in Central Asia's best selection of restaurants, cafes, bars, and clubs. And great mountain hiking and skiing are right on the doorstep.
24. Siem Reap, Cambodia – $16/day
Siem Reap, a resort town in northwestern Cambodia, is the gateway to the ruins of Angkor, the seat of the Khmer kingdom from the 9th–15th centuries. Angkor's vast complex of intricate stone buildings includes preserved Angkor Wat, the main temple pictured on Cambodia's flag. Giant, mysterious faces are carved into the Bayon Temple at Angkor Thom.
Visit the famed Angkor Temples at sunrise for the best photos, and head over to Phsar Chas, the Old Market, for a taste of an authentic Cambodian market.
25. Pretoria, South Africa – $16/day
Pretoria is a vision of purple, thanks to its plethora of blossoming trees that gave the South African metropolis its nickname: Jacaranda City. Give in to the animal magnetism of the National Zoological Gardens of South Africa, then get up close and personal with the big, bad kitties of the Cheetah Research and Breeding Centre. The buildings of Pretoria reflect diverse architectural styles and influences, creating a unique urban landscape.
26. Ho Chi Minh City, Vietnam – $16/day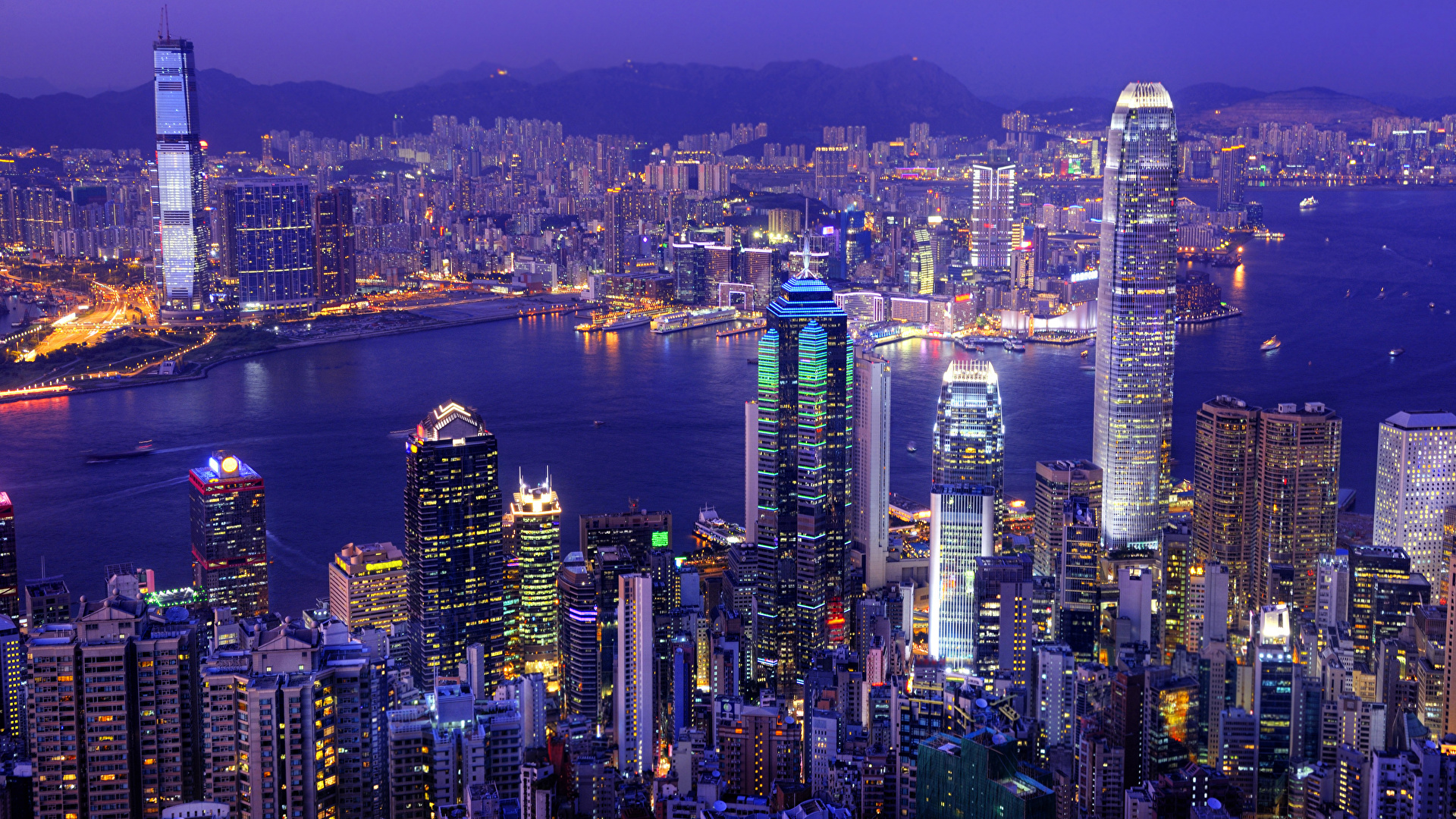 Ho Chi Minh City, also known as Saigon, is Vietnam in high gear. To travel to Ho Chi Minh City is to be introduced to a dramatic meeting of old and new culture, a dynamic metropolis of skyscrapers and traffic juxtaposed with a wealth of ancient temples and traditional markets. Whether traveling to Ho Chi Minh City for a quick stop en route to other parts of Vietnam or planning a visit to the city exclusively, you will be won over by the city's frenetic energy and the many local gems waiting to be discovered.
27. Cluj, Romania – $16/day
Cluj-Napoca is the unofficial capital of Transylvania, and though you (probably) won't find vampires here, you can explore castles, fortresses, botanical gardens, museums, and parks. Cluj-Napoca has a vibrant arts scene that embraces both the traditional and the progressive. There are plenty of opportunities to enjoy classical concerts, theatrical performances, puppet shows, and music of every genre, from jazz to modern pop to electronica.
28. Baku, Azerbaijan – $15/day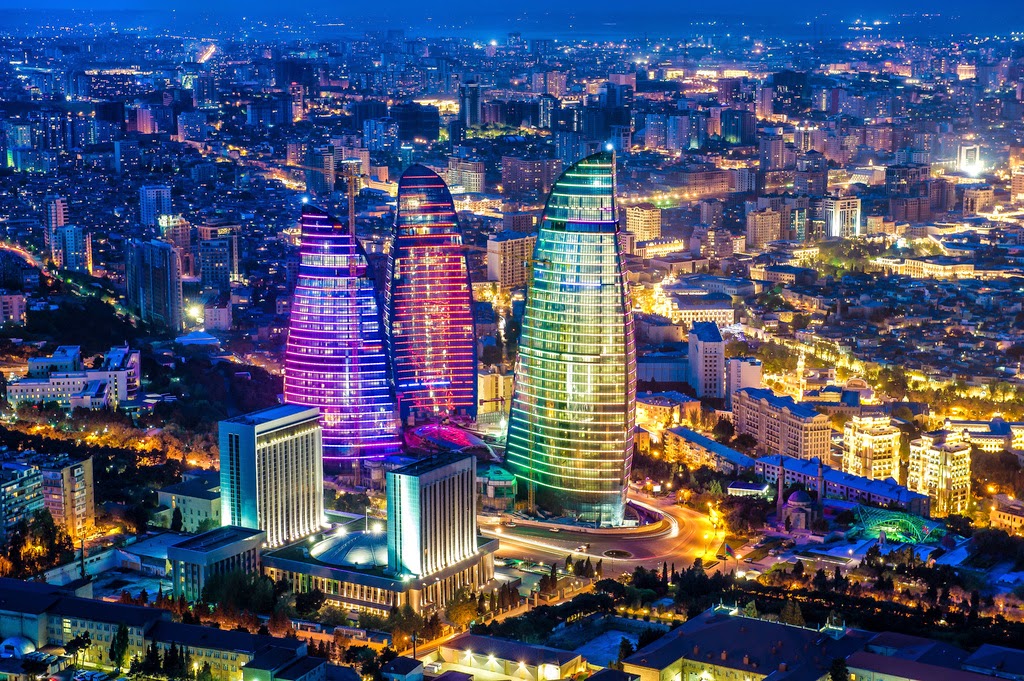 Azerbaijan's capital is the architectural love child of Paris and Dubai…albeit with plenty of Soviet genes floating half-hidden in the background. Few cities in the world are changing as quickly and nowhere else in Eurasia do East and West blend as seamlessly or as chaotically. At its heart, Old City lies within an exotically crenelated arc of the fortress wall. Around this are gracefully illuminated stone mansions and pedestrianized tree-lined streets filled with exclusive boutiques.
Meanwhile, romantic couples canoodle their way around wooded parks and hold hands on the Caspian-front bulvar (promenade), where greens and opal blues mock Baku's desert-ringed location.
29. Nairobi, Kenya – $15/day
Nairobi is Kenya's capital city. In addition to its urban core, the city has Nairobi National Park, a large game reserve known for breeding endangered black rhinos and home to giraffes, zebras, and lions. Nairobi National Park is the only wildlife park in the world that you can visit by taxi or bus. Nairobi is also often used as a jumping-off point for safari trips elsewhere in Kenya.
30. Chiang Mai, Thailand – $14/day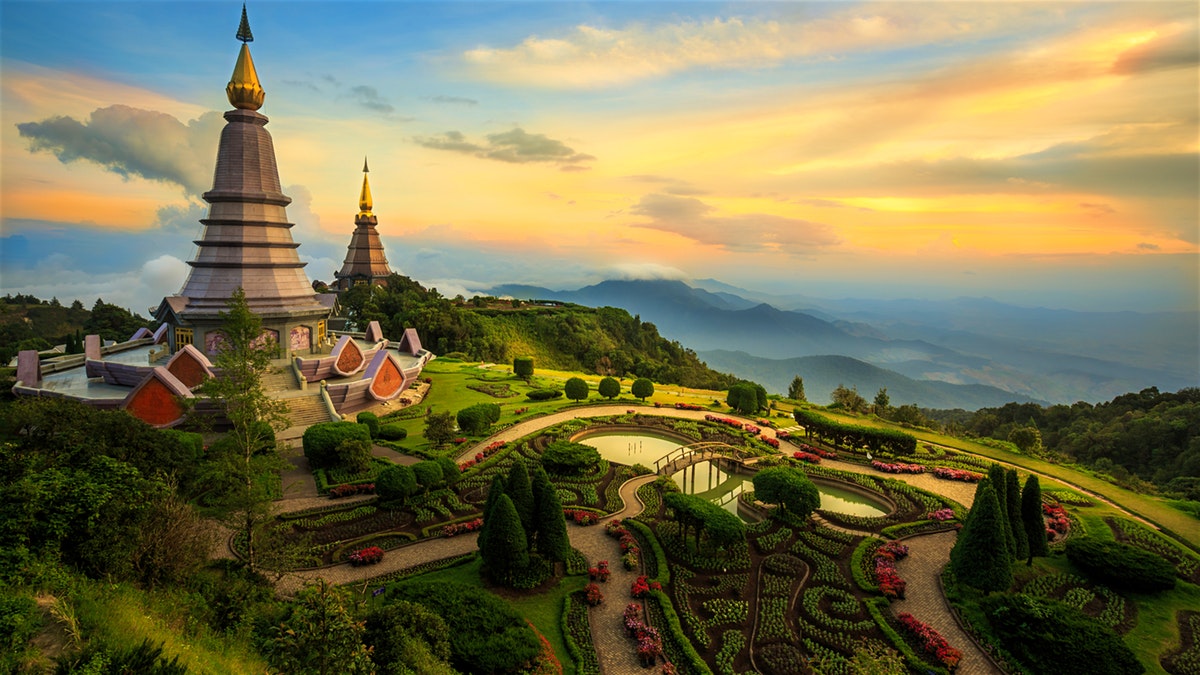 Chiang Mai is a land of misty mountains and colorful hill tribes, a playground for seasoned travelers, a paradise for shoppers, and a delight for adventurers. Here the curious can expand their horizons with Thai massage and cooking courses. The variety of handicrafts will bowl over the aesthete.
In the city's center, the remains of ancient walls embrace over 30 temples. Limber travelers can climb 300 stairs to Wat Phrathat Doi Suthep, an ornate Buddhist temple in the hills.
31. Split, Croatia – $14/day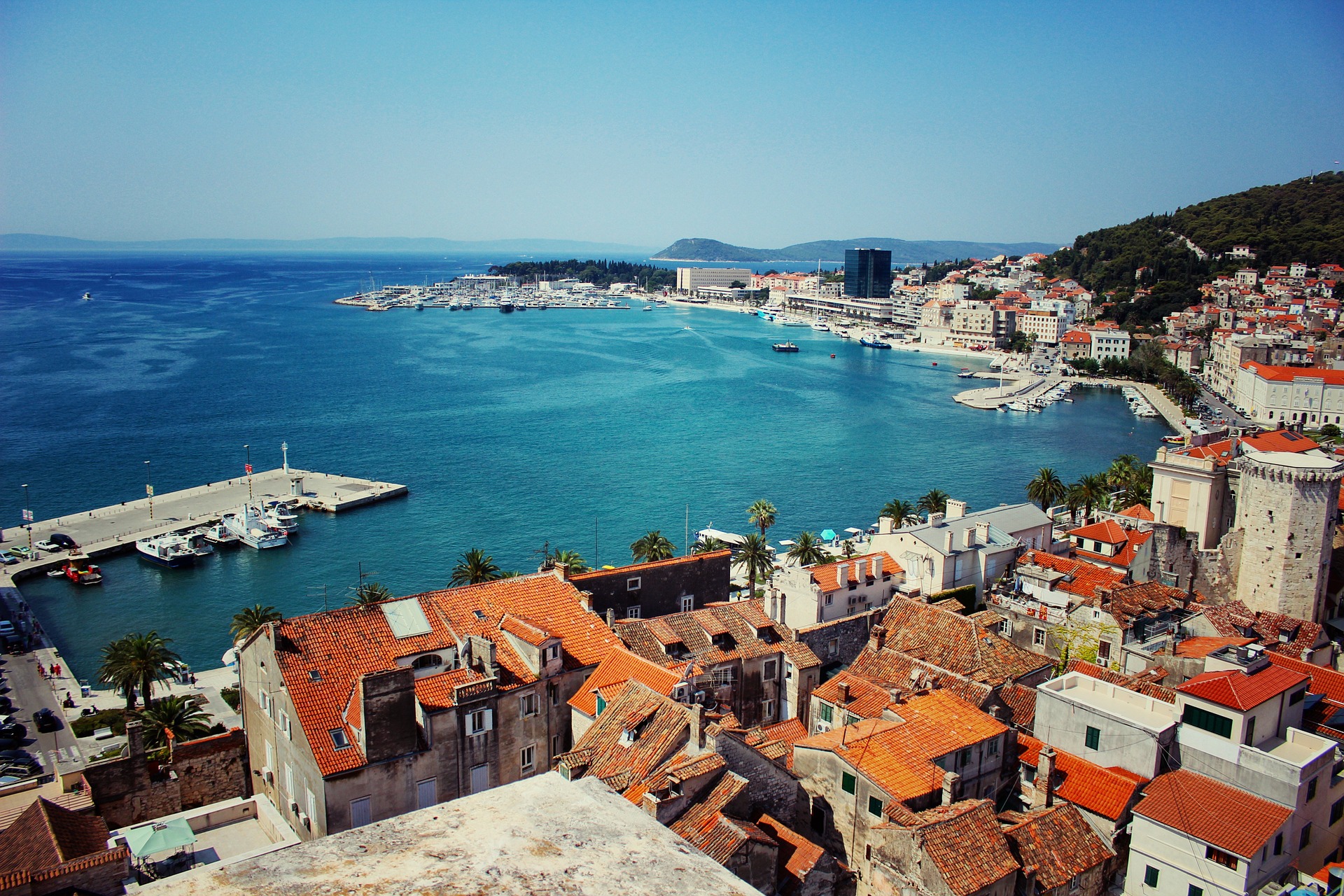 Split, a town on Croatia's Dalmatian Coast, is known for its beaches and the fortress-like complex at its center, Diocletian's Palace, erected by the Roman emperor in the 4th century. This city has just the right balance of tradition and modernity, with dozens of shops, restaurants, cafes, and bars all nestled inside the old walls. Its dramatic coastal mountains act as the perfect backdrop to the turquoise waters of the Adriatic. Take a ferry journey to or from the city to fully appreciate the gorgeous cityscape from afar.
32. Bratislava, Slovakia – $14/day
Bratislava is a small historical city but the largest in Slovakia and the youngest European metropolis. Inexpensive by comparison to Western Europe, small enough to manage on a short visit, with charm enough for a longer one, Slovakia's capital offers a variety of activities to travelers with any goal.
Enjoy the shopping, dining, and natural wonders Bratislava has to offer as a reemerging sparkler of history, culture, business, and recreation.
33. Lima, Peru – $14/day
Lima, the capital of Peru, sits on the country's arid Pacific coast. Though its colonial center is well preserved, today, Lima is a bustling metropolis that's one of South America's largest cities.
Museums with great works of art, archaeological sites, beaches, the boardwalk, valleys, natural reserves, nightlife, the thrill of adventure sports, and exquisite cuisine give Peru's capital an authentic personality and make tourism in Lima a unique experience in the country.
34. Antigua, Guatemala – $13/day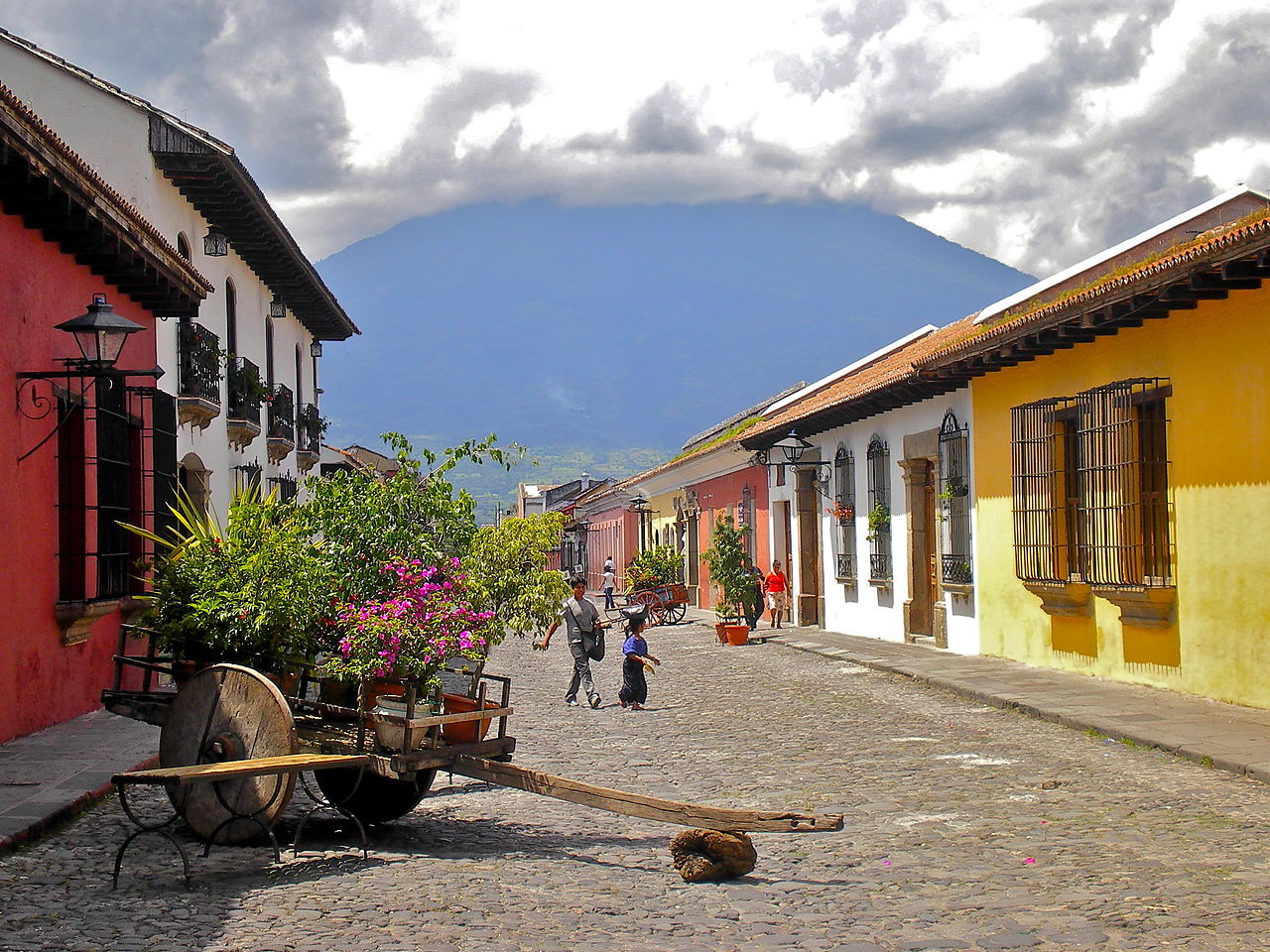 Antigua Guatemala is known as the best-preserved Spanish colonial city in Central America. Antigua remains Guatemala's must-visit destination, a place of rare beauty, major historical significance, and vibrant culture.
Here you can stroll the cobblestone streets, lounge with the locals in Central Park on sunny afternoons, or hike up one of the volcanoes overlooking the city for amazing views.
35. Bar, Montenegro – $13/day
The city of Bar is a popular touristic resort in the south of the Montenegrin Adriatic coast. It is the center of the Municipality Bar and the main seaport of Montenegro, which has regular merchant shipping between Montenegro and Italy.
The city is divided into the Old Bar and the New Bar. The Old Bar is a real archeological museum surrounded by fruit gardens and olive groves under the open sky. The New Bar is a modern large city with contemporary buildings, busy wide streets, shops, a sandy beach, and a picturesque wharf along with it.
36. Colombo, Sri Lanka – $12/day
Sri Lanka's capital Colombo, a port city, with a rich colonial heritage, on the Western coast, is a potpourri of races, religions, and cultures. The city is a contrast, with mansions, lush gardens, fine dining options, and shopping malls packed with expensive designer brands standing next to urban slums; diesel-fumed congested roads, and street markets.
37. Penang, Malaysia – $12/day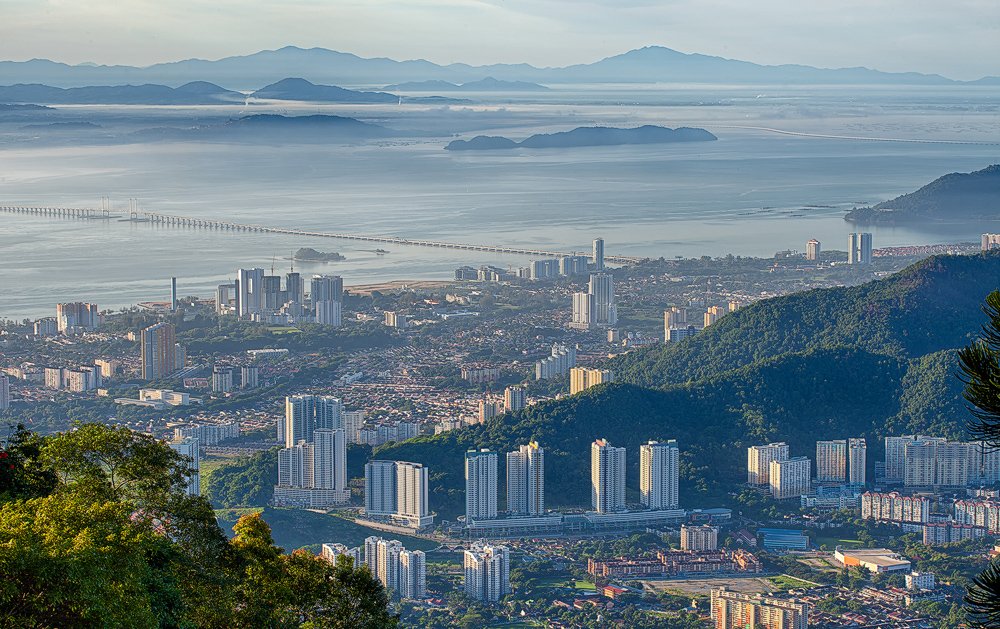 Penang is an island rich with a multicultural history full of Malay, Chinese, Indian and European influences. Penang is also well known domestically and in Singapore for being the "food paradise" of Malaysia.
At its heart is diverse, cosmopolitan George Town, Penang Island's main city and an urban center that delivers old-world Asia in spades; think trishaws pedaling past watermarked Chinese shophouses and blue joss smoke perfuming the air.
38. Belgrade, Serbia – $12/day
If you have not been to Belgrade, this city will surprise you with tons of interesting sights and attractions, splendid architecture, fast-paced nightlife, great and affordable shopping, as well as a thriving cultural scene.
Walk the city streets past towering Communist buildings, graffiti-lined blocks, the banks of the Danube, and bands playing along with the main drag, and you'll feel the city's pulse.
39. Natal, Brazil – $11/day
The Rio Grande do Norte's capital is a clean, bright, and rather bland city that has swelled as a hub for coastal package tourism, much of it catering to Brazilian families. Its main attractions are touristic beaches, buggy rides, and other organized excursions, restaurants, and nightlife – it won't appeal too much if you seek museums, theater, or wild empty strands.
40. Cochabamba, Bolivia – $11/day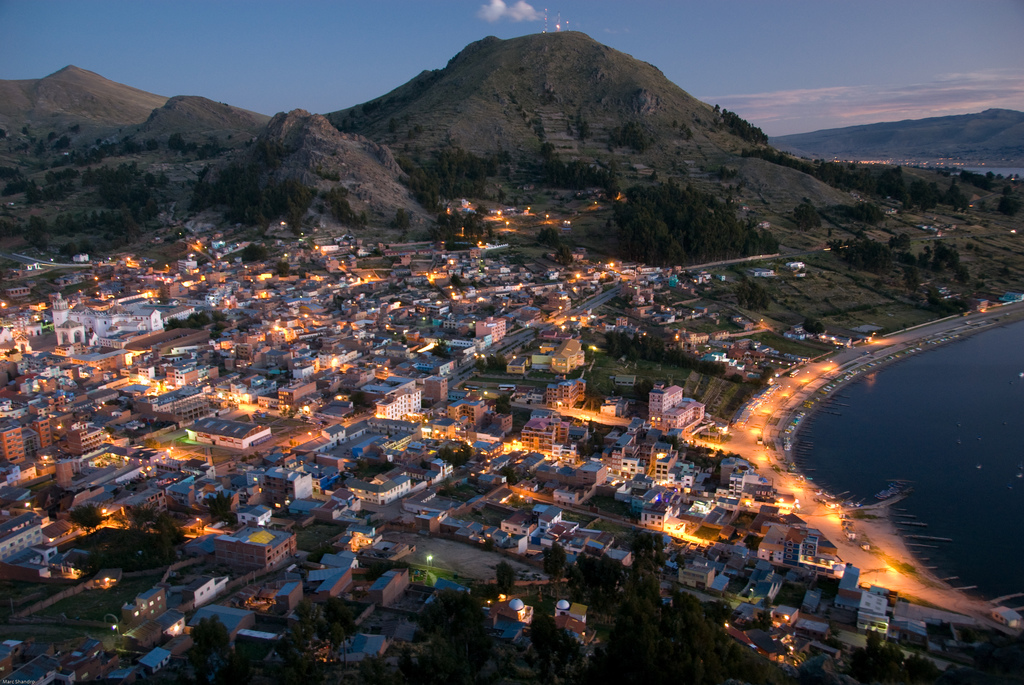 Busy, buzzy Cochabamba is one of Bolivia's boom cities and has a distinct, almost Mediterranean, vitality that perhaps owes something to its clement climate.
Tourists can enjoy a wide range of activities in this city, from strolling through its pleasant parks, admiring colonial edifices, partaking in its array of fairs, getting lost in the small alleys of one of the countries biggest open-air markets "La Cancha," and of course, hitting its well-known nightlife.
41. Skopje, Macedonia – $11/day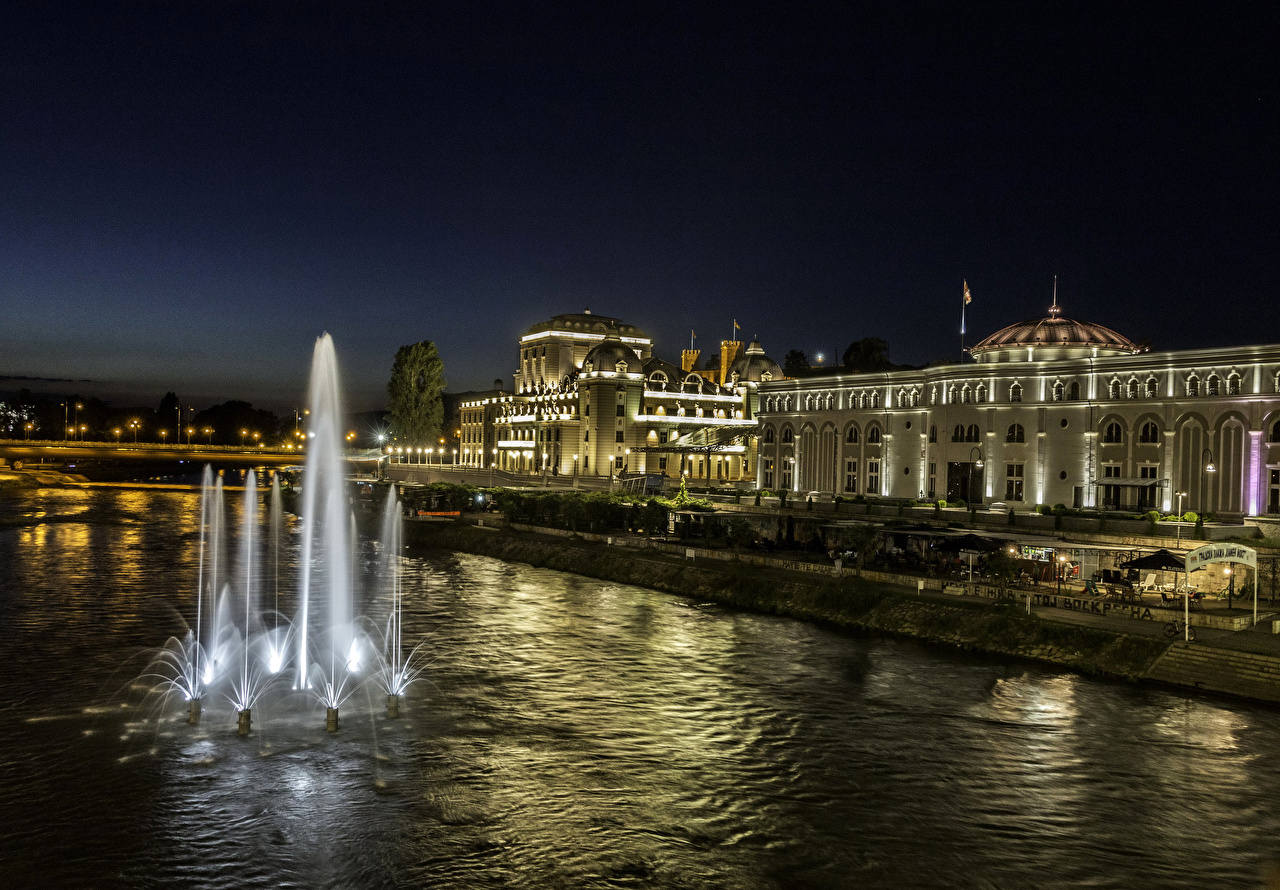 Skopje is the capital of the Republic of Macedonia, in the center of the Balkan Peninsula. It's a very attractive tourist destination with its fortress, cultural and historical monuments, archaeological sites, sport halls, caves in the canyon of the River Treska and Lake Matka, and a health spa in the city's eastern part.
42. Kaohsiung, Taiwan – $11/day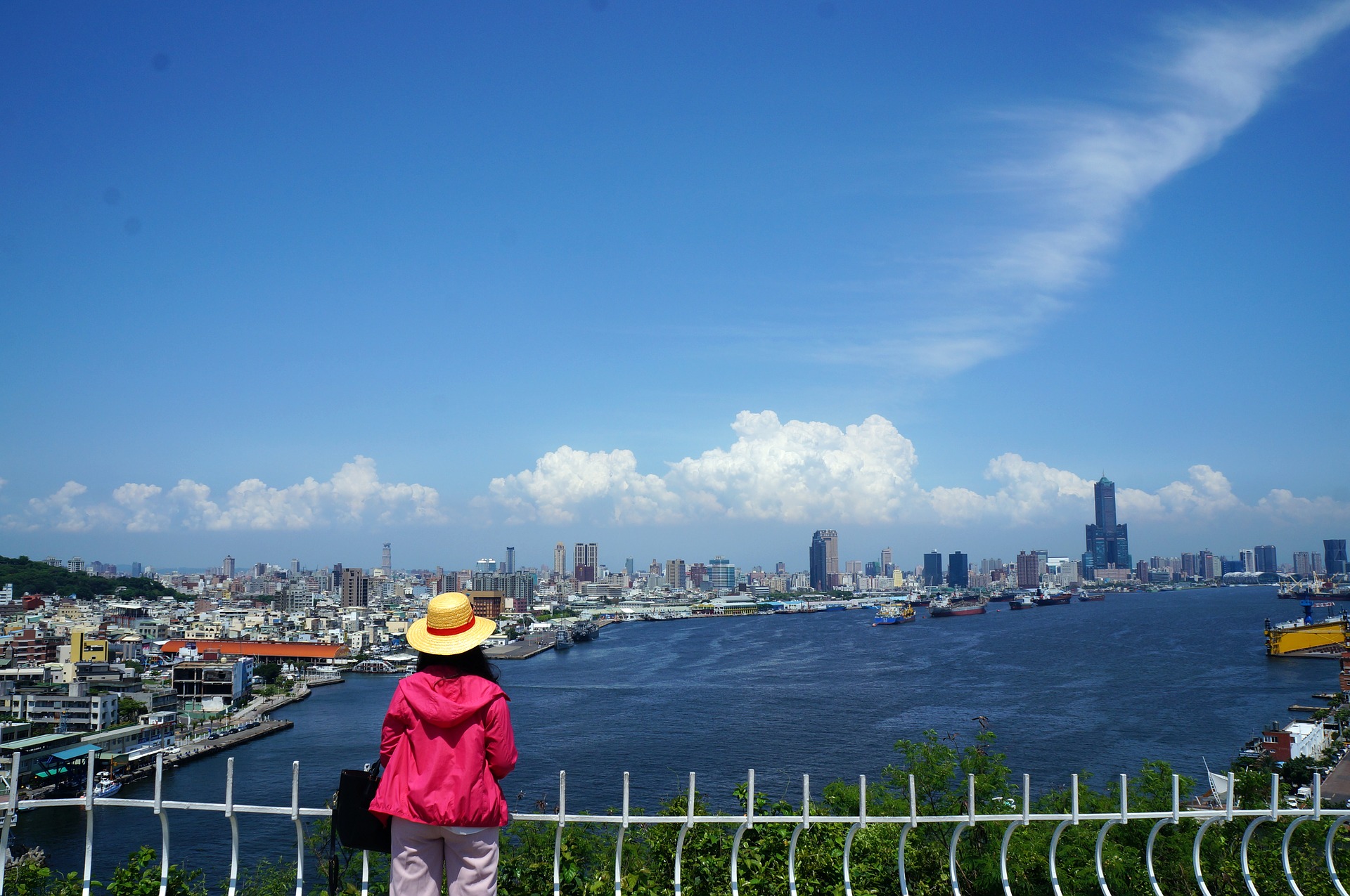 A modern city in the south of Taiwan, Kaohsiung easily shifts from ancient to contemporary culture. Don't miss the breathtaking Fo Guang Shan monastery and its hall of giant Buddhas. Dream Mall, the largest shopping mall in Taiwan, has a Ferris wheel on the roof.
Drive to Kenting National Park for beautiful landscapes. Visit Lotus Pond – where you'll find two seven-story pagodas guarded by crouching tiger and dragon statues.
43. Taghazout, Morocco – $11/day
Taghazout is a fishing village on Morocco's Atlantic coast, north of the city of Agadir. It's known for its surf beaches. A thriving surf culture came from an influx of hippies in the 1960s and continues to draw in those looking for golden waves on the Moroccan coast. With some of the best beaches in Morocco, Taghazout is a great spot for beginners and experts alike.
Surf the Anchor Point, an amazing surf location in Morocco – it's way less crowded than Spain and France, with warmer water and surrounded by fantastic culture.
44. Salento, Colombia – $10/day
This gorgeous colonial town near the Cocora Valley is a must-visit location when traveling in Colombia. Salento is known for its coffee estates and verdant scenery.
Take a tour through a coffee plantation, or go to the Valle de Cocora just outside the Parque Los Nevados and soak in the stunning landscape of the cloud forest.
45. Cordoba, Argentina – $9/day
Córdoba, the capital of Córdoba province, is located at the northern tip of a triangle between Santiago, Chile, and Buenos Aires. Called the Heartland of Argentina for its location in the country's geographical center, Córdoba has a strong colonial history blending with modern economic growth.
Make sure to try the traditional asado, locro, empanadas, and lomito sandwiches, as well as Bagna Cauda, the anchovy dip for vegetables and bread that Italian immigrants brought with them to Argentina.
46. Tbilisi, Georgia – $9/day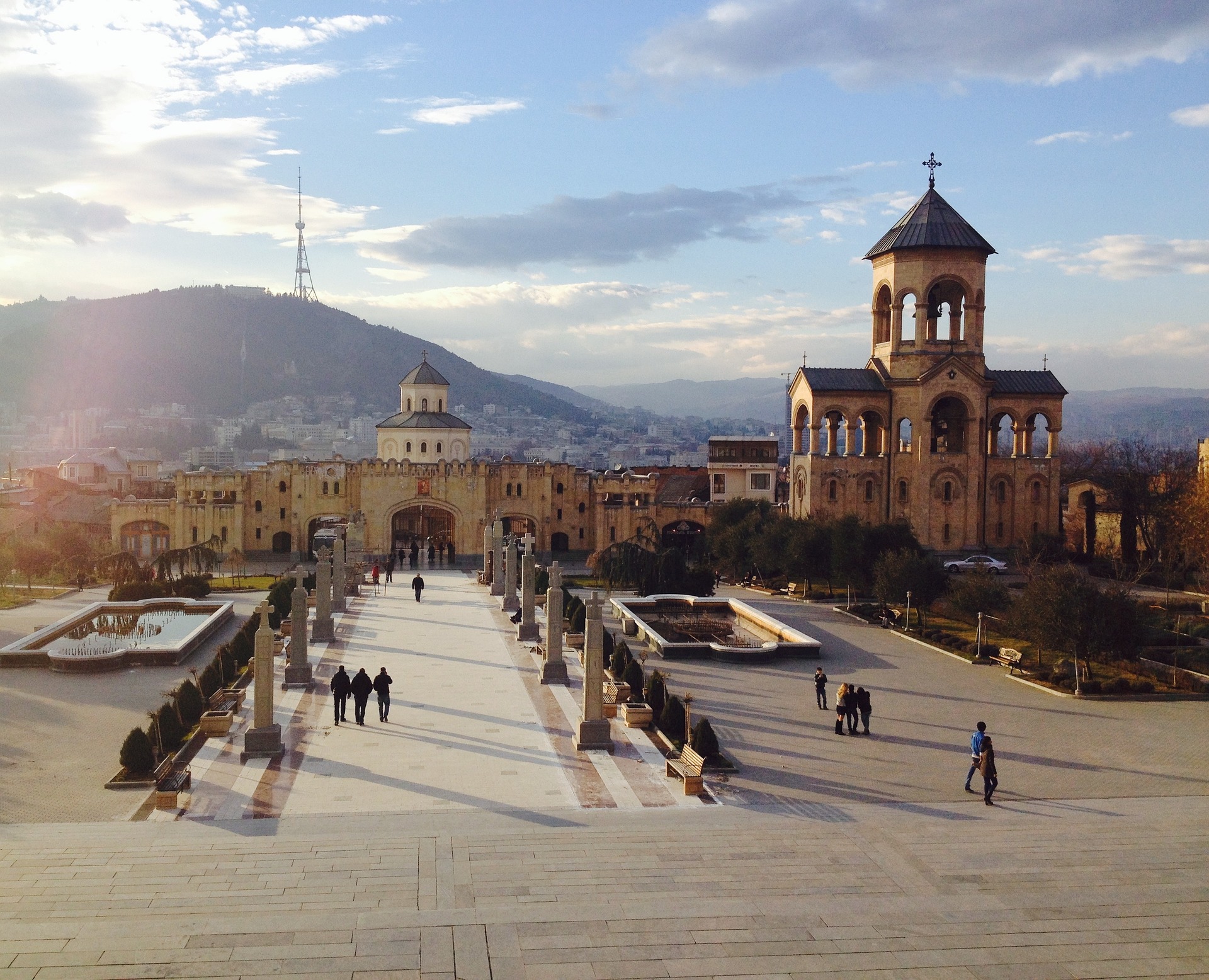 Tbilisi is the capital of the country of Georgia. Its cobblestoned old town reflects a long, complicated history, with periods under Persian and Russian rule.
The Saturday flea market ("Dry Bridge Market") by the river is one of the best places to get jewelry, antiques, and even antique swords. Haggling is encouraged, although if you speak little Georgian or Russian.
47. Lahore, Pakistan – $7/day
Lahore is Pakistan's second-largest city but is widely considered the country's cultural capital. The city has numerous universities and offers cultural attractions, including museums, parks, and a planetarium. The food scene is one to be remembered, and The 'Food Street' of Gowal Mandi is a must-visit for dinner. You'll find a beautifully bustling street full of shops offering authentic Lahori fare – probably a hundred restaurants with mouth-watering menus.