If a cheap vacation is what you're after, plan your trips based on when hotel rates are proven to be low; then use a service like Hopper or Kayak to find the best-priced plane tickets to round out your plans. You can count on getting good hotel values by picking the right destination for the right time of year.
You'll end up with a powerful, money-saving one-two punch—which can save you hundreds for even a quick family getaway. Plan it right, and you'll even find significant price dips—up to 56 percent—at hotels in major overseas capitals like London and Rome. Here, your month-by-month guide for great vacation deals.
January: Los Angeles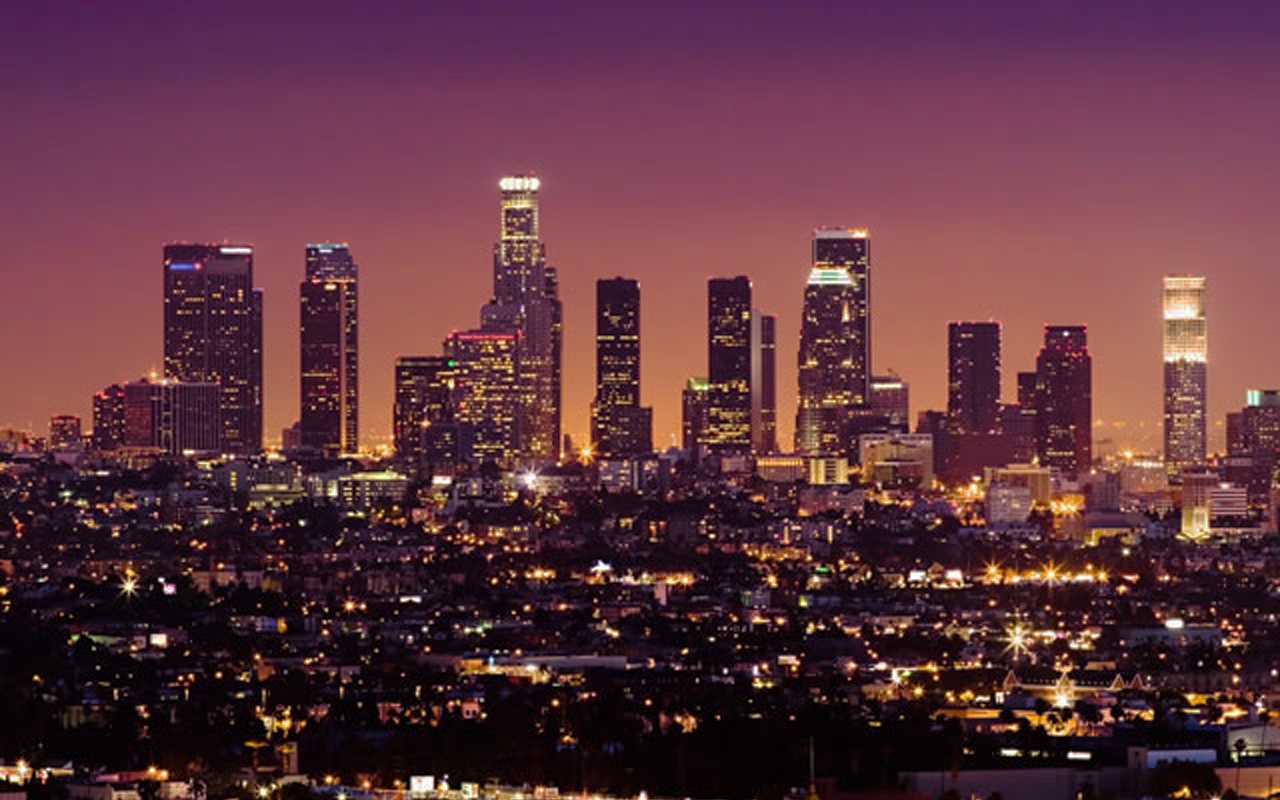 In January you can save 33 percent on hotels in the city of angels when the nightly average rate for four-star properties dips down to $212—the lowest all year. Spend the leftover cash on hot restaurants, like Trois Familia (by Ludo Lefebvre and the guys from Animal) or Otium, an ambitious new spot attached to the just-opened Broad Museum.
January: Melbourne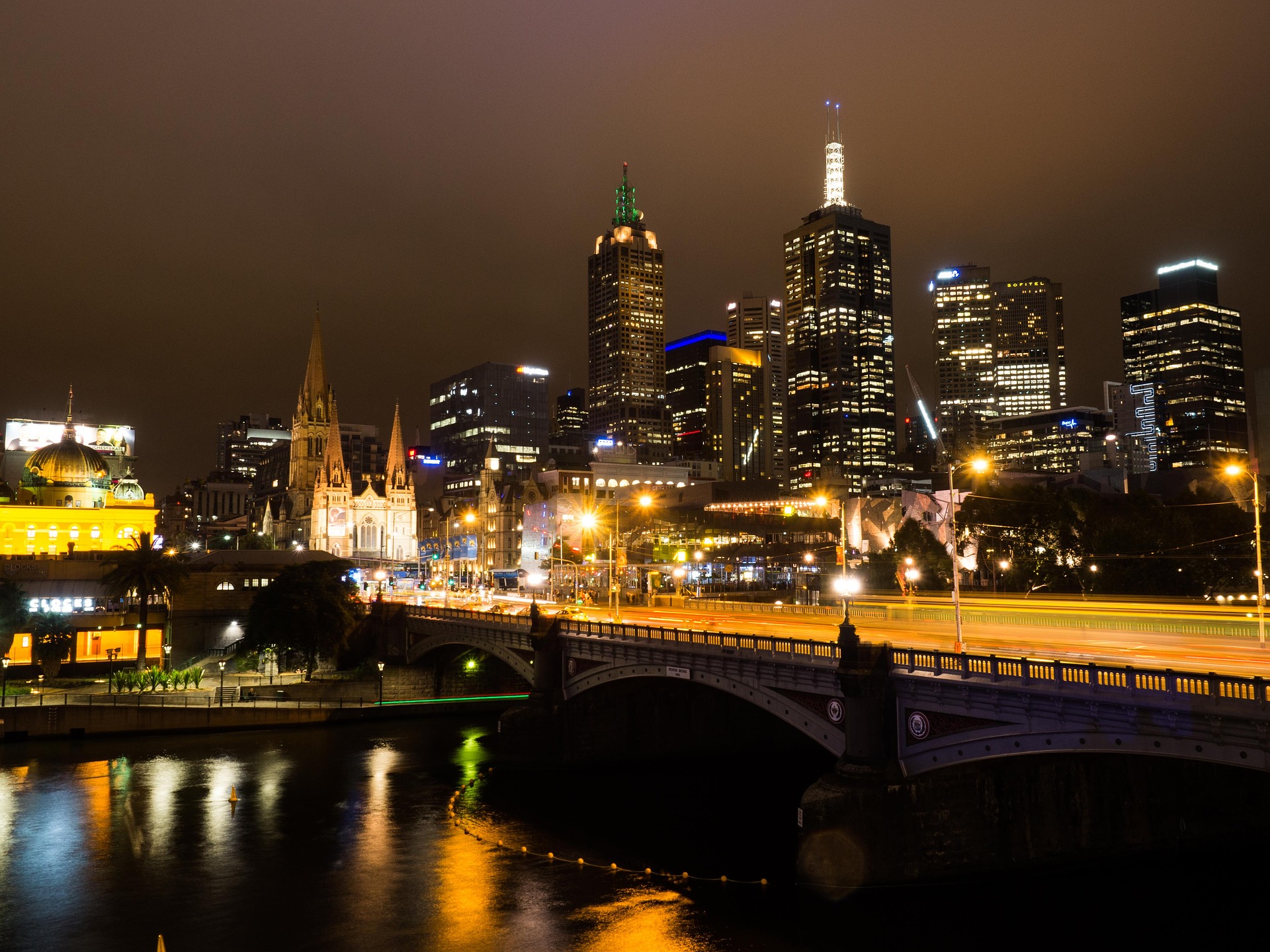 With Melbourne's combination of world-class dining, art galleries, homegrown fashion, and a packed sports calendar, it's no surprise Victoria's capital is regarded as the world's most livable city.
Visiting Melbourne in January means you can take advantage of low rates between the Christmas rush and the Australian Open, both of which draw tons of travelers. The average room goes for $150 in peak season—already a good deal—but going now means you can book a great place to stay for roughly $112 per night.
February: Honolulu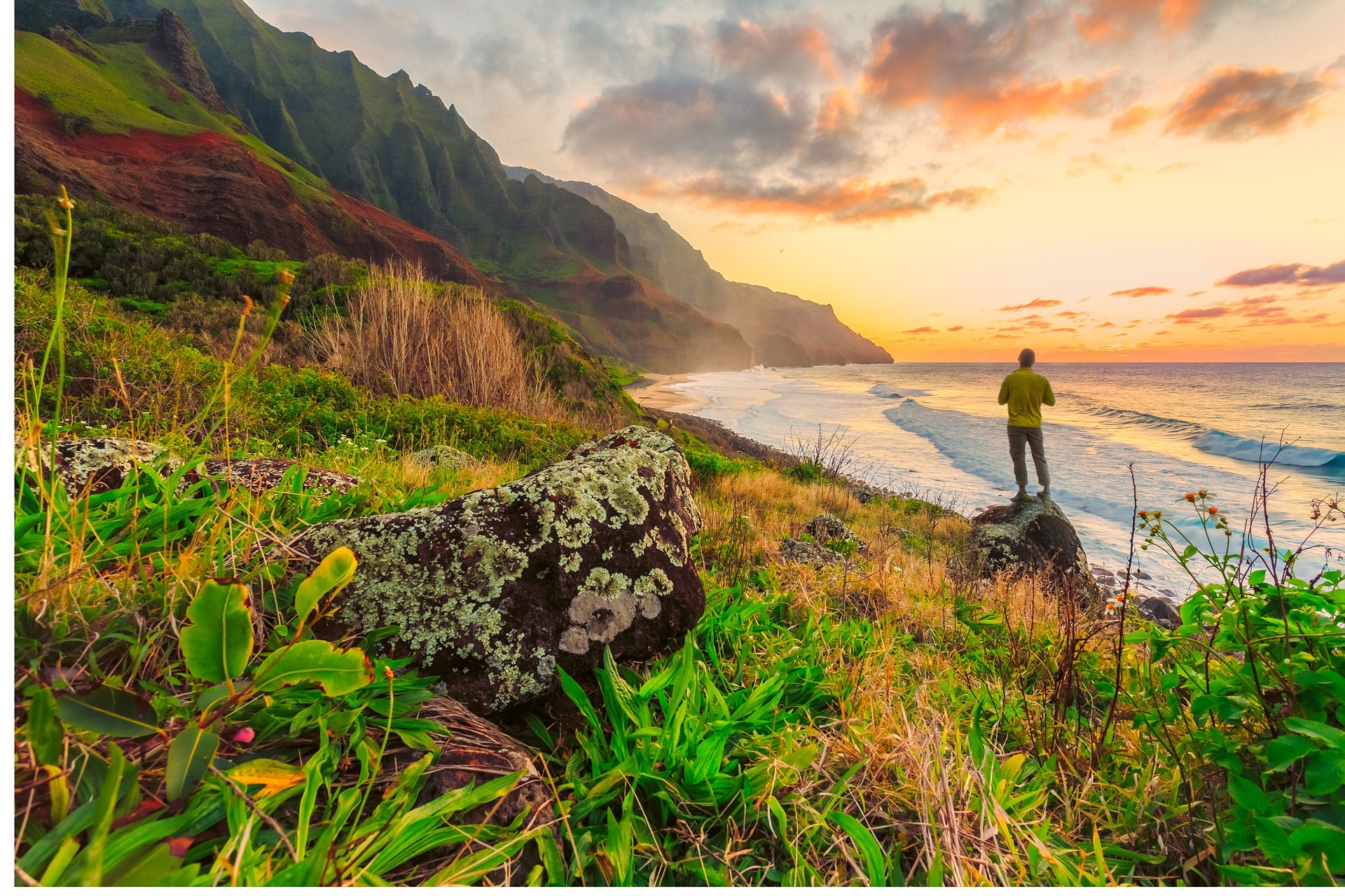 Home to the State Capitol, Honolulu is the vibrant epicenter of Hawaii. It's famous for its iconic crescent beach backed by palms and high-rise hotels, with a volcanic Diamond Head crater looming in the distance.
Hawaii is at its most expensive over New Year but come to Valentine's Day; this ultra-romantic spot offers surprisingly good prices (we're talking a 40 percent dip in hotel rates). Maximize your savings by heading to the island in the first week of the month, when values are at their very best.
February: Hong Kong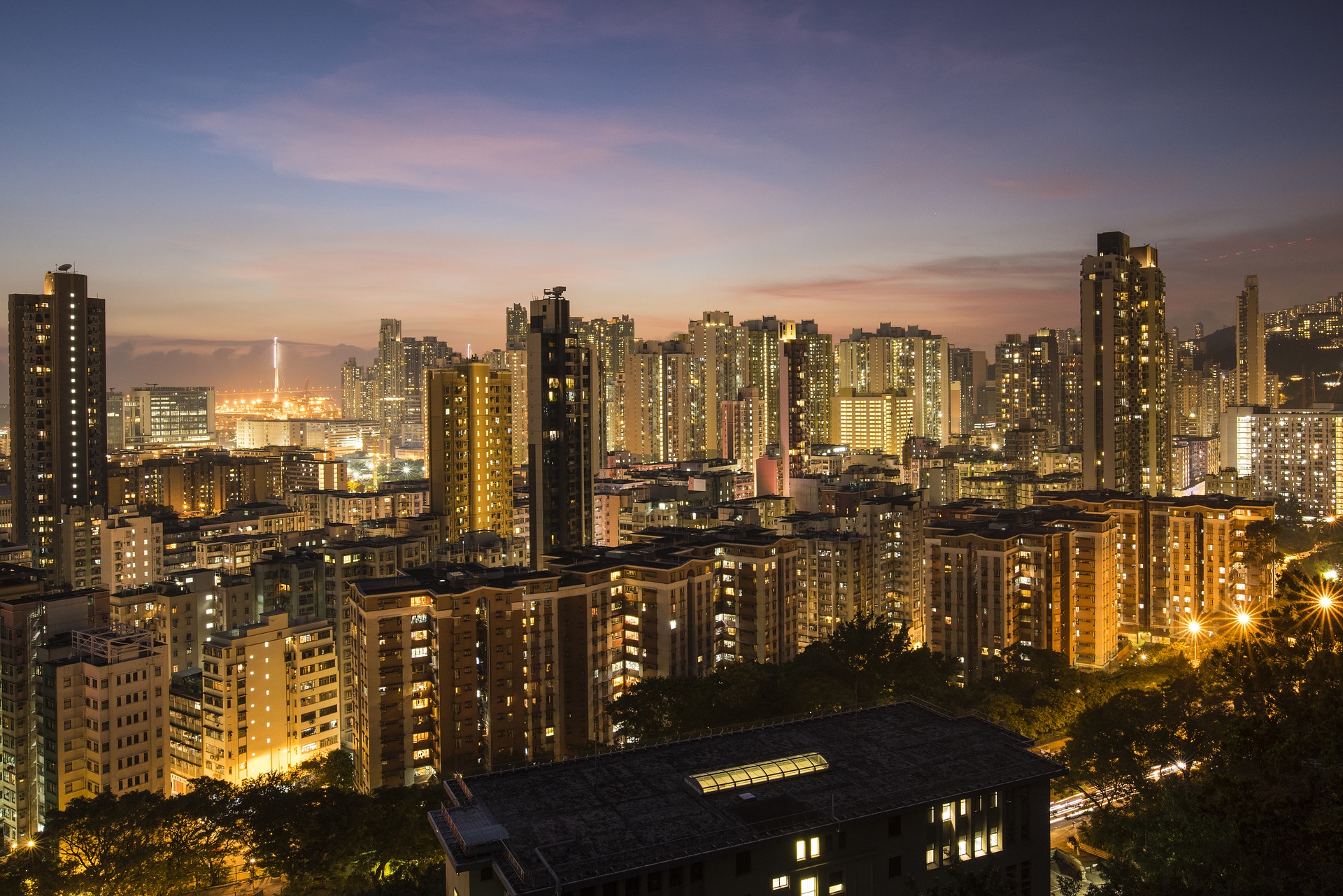 Hong Kong welcomes with an iconic skyline, a legendary kitchen, and lush, protected nature where rare birds and colorful traditions thrive. You may find yourself swaying along on a historical double-decker tram, cheering with the hordes at the city-center horse races, or simply gazing out at the glorious harbor.
It's not just hotels that are cheaper in Hong Kong in February, though they drop as low as $125 for a four-star spot this month. It's also peak season for shoppers (who can benefit from excellent sales) and culture lovers (who can check out the Spring Lantern Festival or celebrate Chinese New Year in style).
March: Flagstaff, Arizona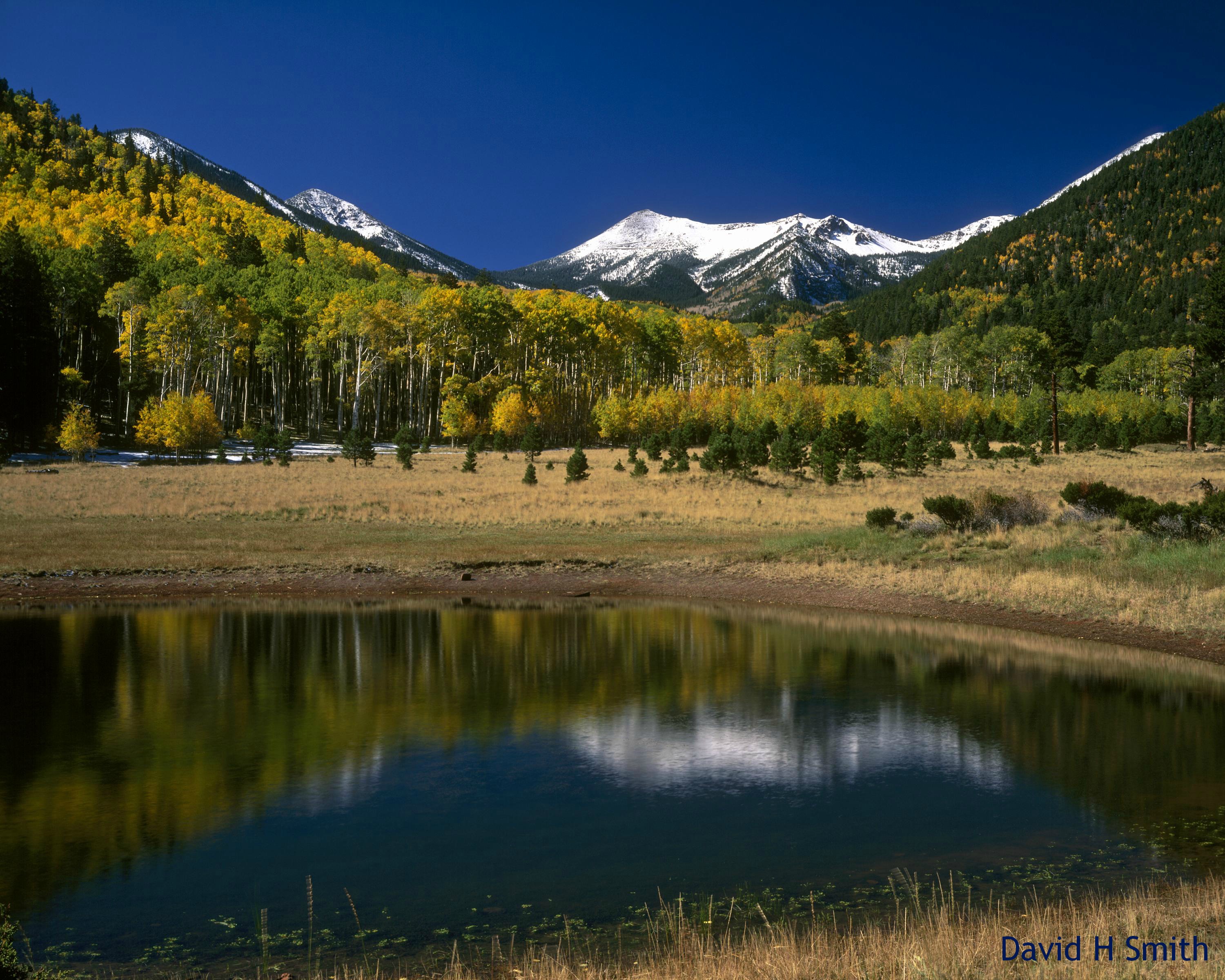 One of Arizona's favorite tourist sites, a lot is going on in this small mountain town that will make you want to stay for a good long while. Flagstaff features thick forests, wildlife, and sky blue mountain lakes all back-dropped by the San Francisco Peaks.
Think of it as the gateway to the Grand Canyon—and an affordable one, at that. Cooler temperatures in March mean you get the sights to yourself, and if you travel in the first week of March, you can pay well under $100 for a comfortable hotel.
March: Buenos Aires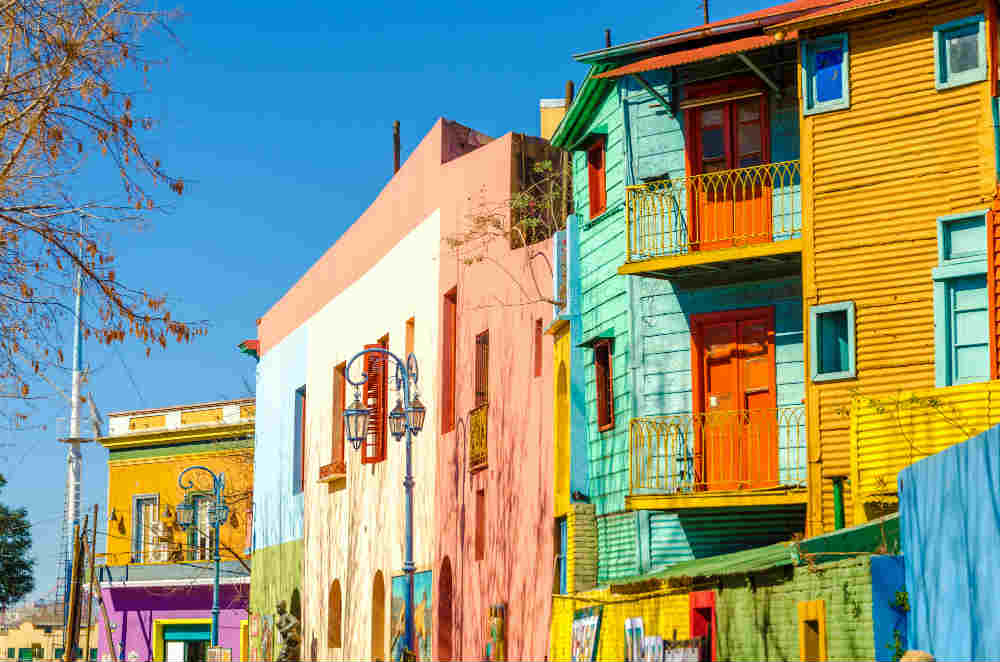 Buenos Aires combines faded European grandeur with Latin passion. Sexy and alive, this beautiful city gets under your skin. It's not quite a warm-weather getaway, but springtime in the U.S. translates to temperate autumn in Buenos Aires—a perfect time to explore on your own two feet. You can find four-star accommodations for as little as $55 (really!), which more than justifies the long-haul flight.
April: Chicago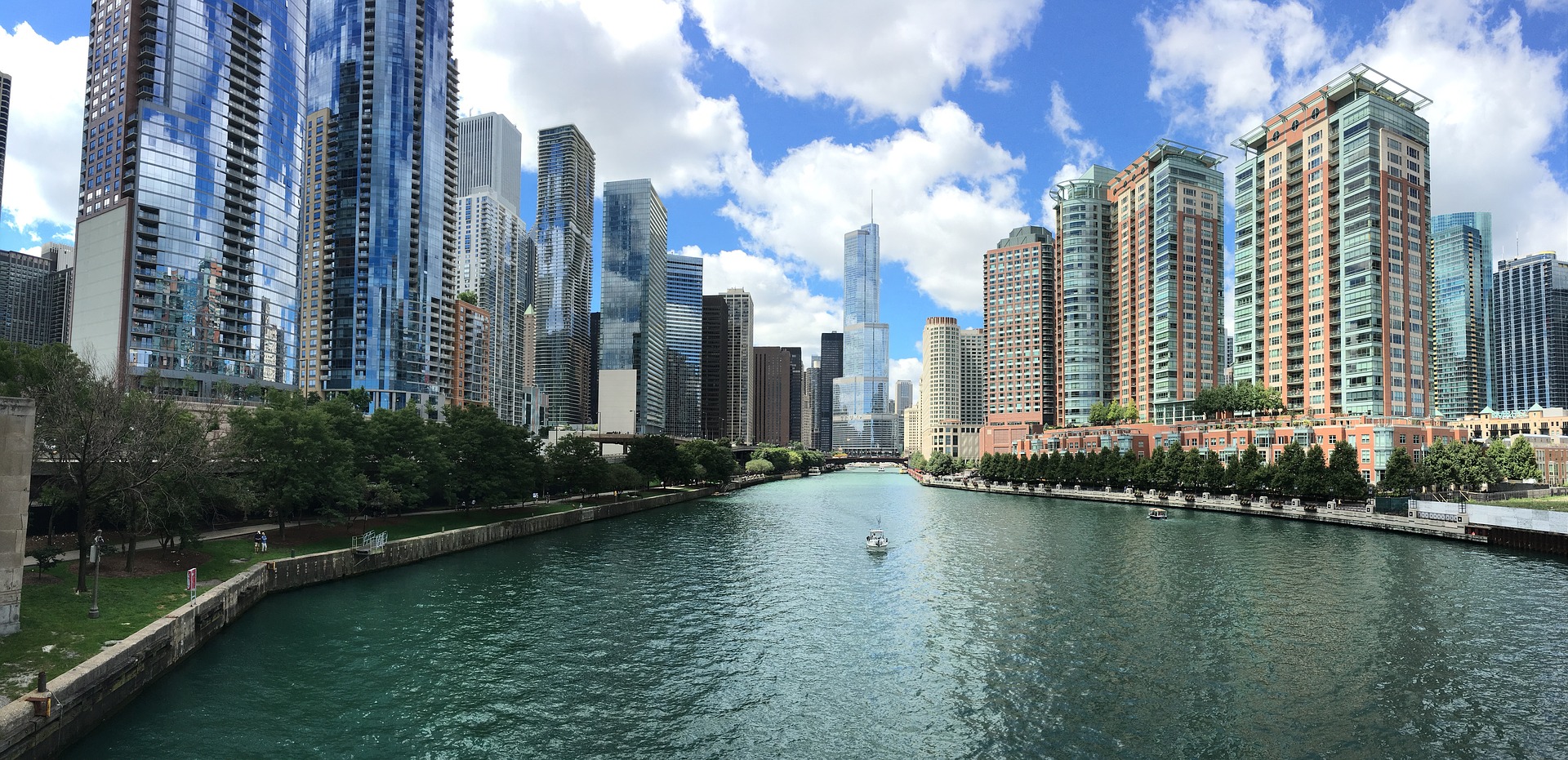 Chicago is well known for house music, blues, jazz, comedy, shopping, dining, architecture, and fine cultural attractions. This spectacular city should be first on your list come spring when hotel rates dip to 54 percent cheaper than peak season prices.
The blustery cold of winter has passed, so you can choose whether to check out the splashy new concessions along Lake Michigan or hit the city's fabulous museums and restaurants.
April: Copenhagen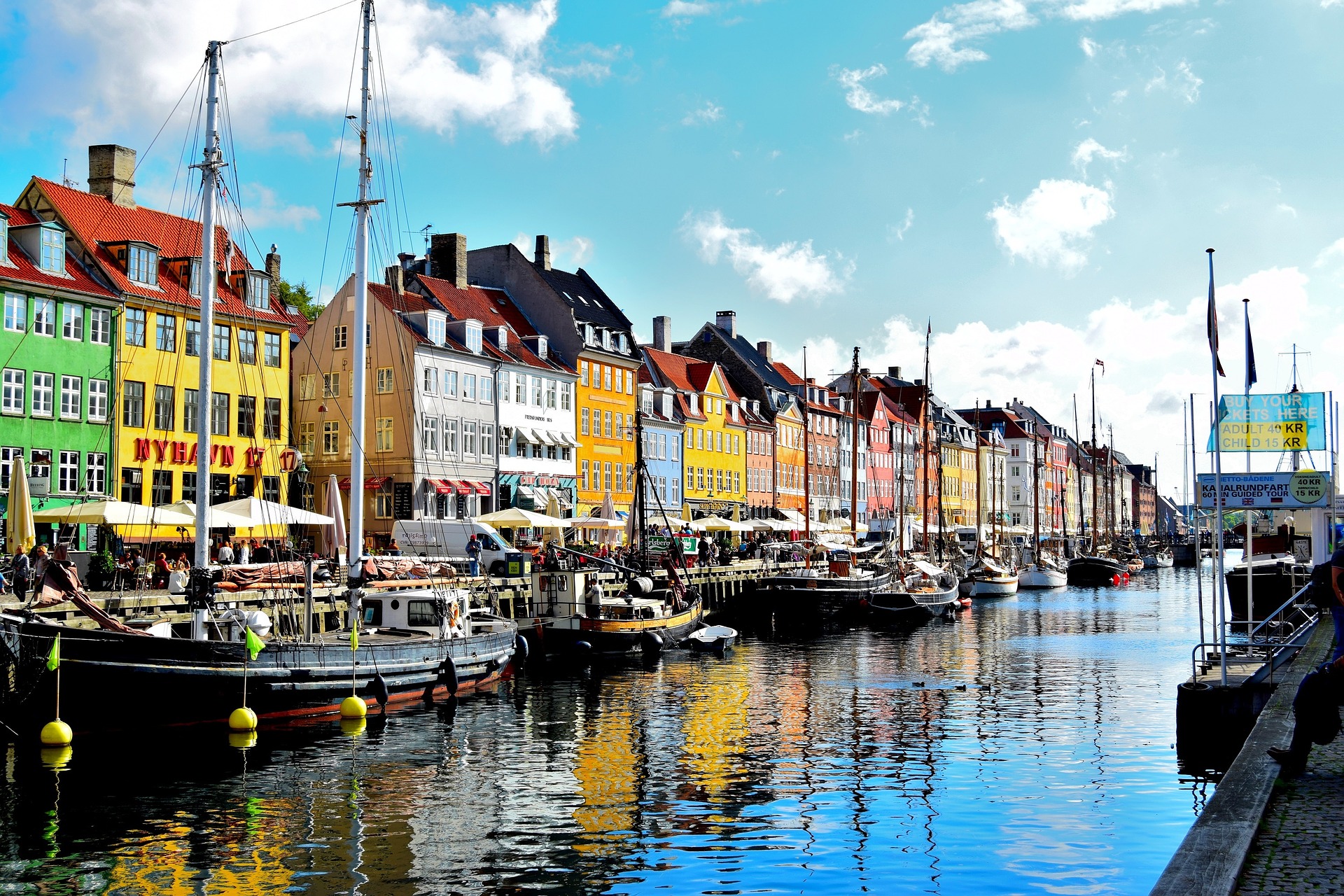 Copenhagen is not only the coolest kid on the Nordic block, but also gets constantly ranked as the happiest city in the world. Copenhagen has become known for its excellent taste in everything from architecture, furniture design, décor, fashion, and—of course—food.
May through October is Copenhagen's busy tourist season, and in this small but delightful city, you can feel the crush. Visit in April, and you'll save 38 percent on your room, without dealing with Scandinavia's super-short days and frighteningly cold winter temperatures.
May: Fort Lauderdale, Florida
Fort Lauderdale is famous for its beautiful beaches, arts, culture, and events. From shopping on Las Olas Boulevard to gondola rides on the canals to a historic riverfront. Just two miles north of Port Everglades, you can experience Fort Lauderdale's landscaped beachfront promenade, with its signature white wave wall.
You'll miss the spring breakers and the hundred percent humidity by planning a South Florida trip in May. Bonus: Fort Lauderdale offers a quieter escape and better prices (averaging $162 per night) than Miami does.
May: London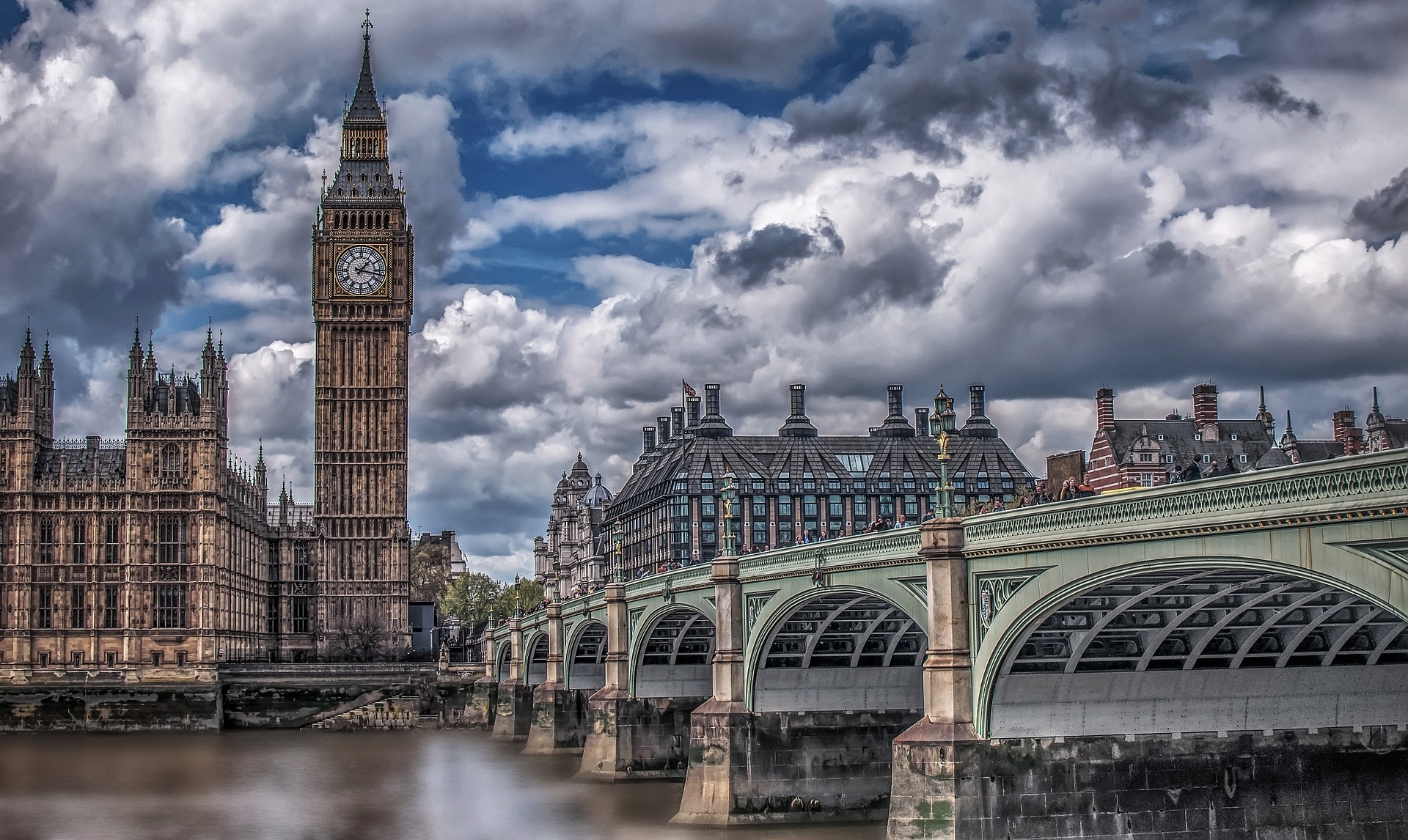 One of the world's most visited cities, London has something for everyone: from history and culture to fine food and good times.
Sure, it's a global capital—and never a cheap ticket—but London offers surprising value if you go after May Day (the bank holiday falls on May 2 this year). The average nightly rate for the week that follows: $216.
June: San Antonio, Texas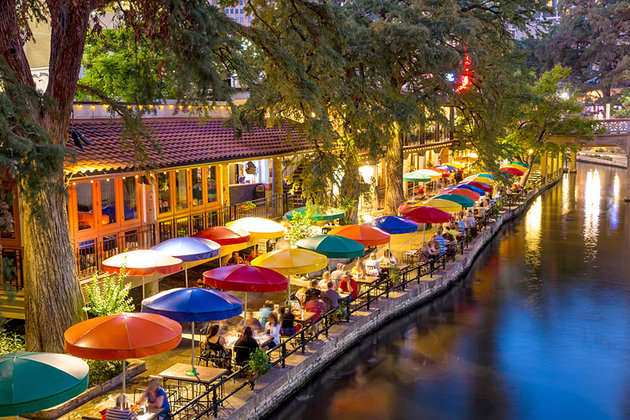 It's stealing all the attention away from Austin, it's neighbor to the north, and with good reason: San Antonio is now home to a buzzy restaurant scene and the beautiful new Emma hotel, designed by Roman & Williams and set in the former Pearl Brewery. It's also 49 percent cheaper to stay here than it is to stay in Austin (average rates at this time of year hover at $164 for a four-star spot) and you're still just an hour's drive away.
June: Beijing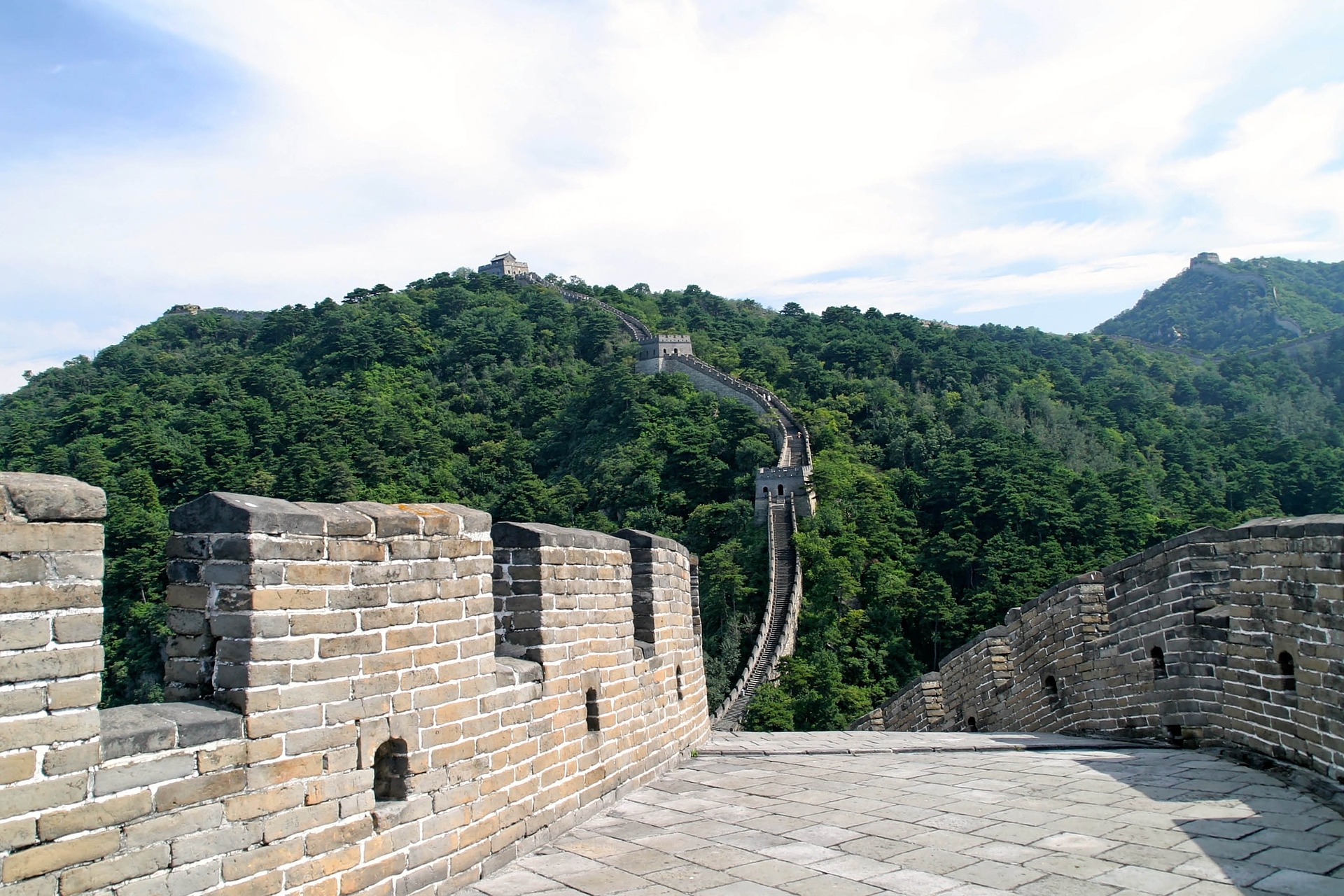 As one of the world's great ancient capitals, Beijing is a must-see because it is home to some of the finest remnants of China's imperial past. It's not just the ancient architecture that wows tourists. Beijing is also home to some of the world's most innovative modern buildings.
June is shoulder season in Beijing; the weather is mild, but there aren't any national holidays, which means a dip in local travelers. Go now and expect to pay under $80 a night for your four-star hotel.
July: Boston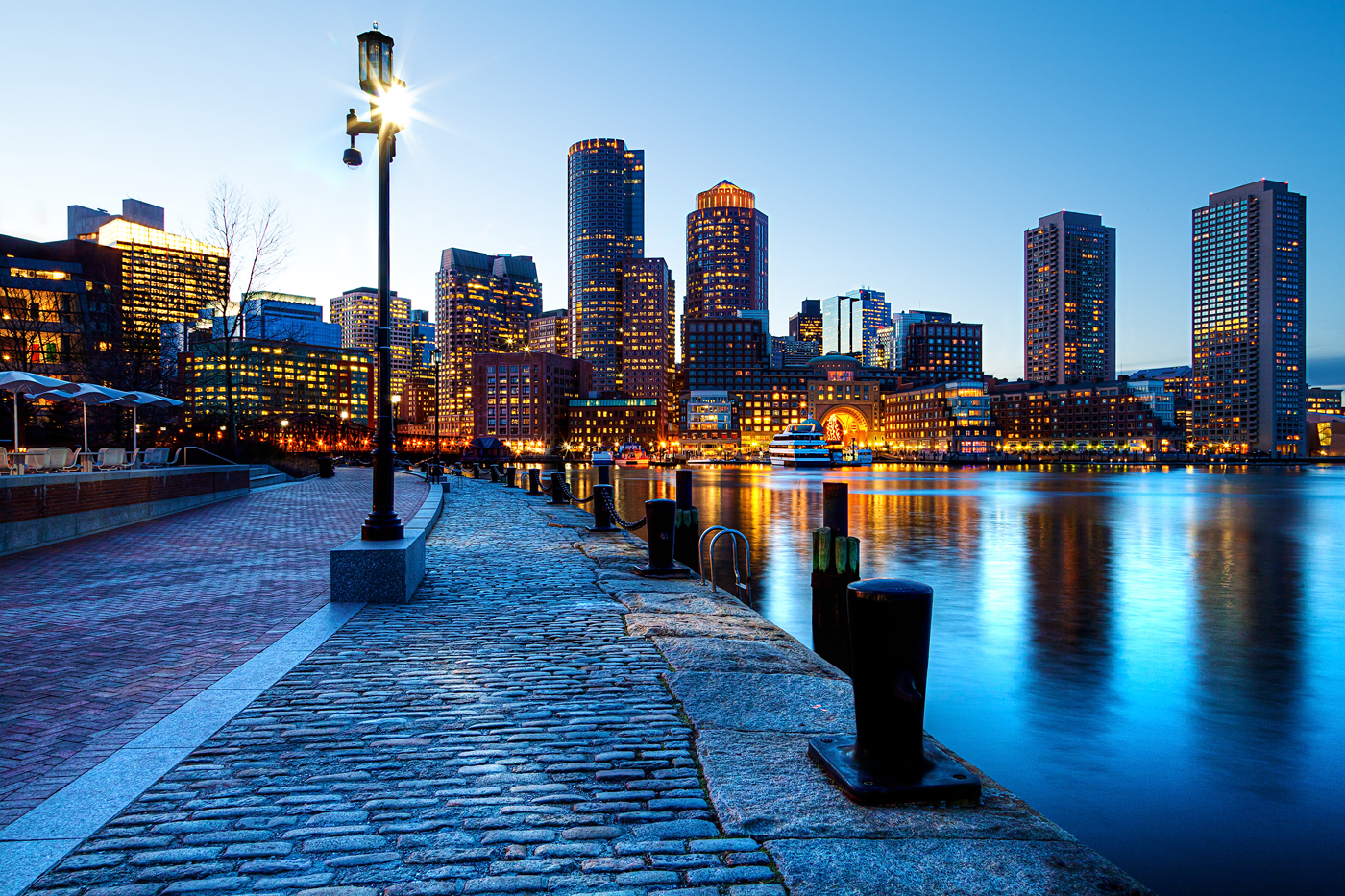 Boston's history recalls revolution and transformation, and still today it is among the country's most forward-thinking and barrier-breaking cities.
You can save about $120 per night on your hotel in Boston if you come for Fourth of July instead of Columbus Day—and the weather will be far better, too. The city is in the midst of a tremendous culinary reawakening, so be sure to plan your reservations in advance (we recommend Ribelle, Branch Line, and Flour for breakfast pastries and sticky buns).
July: Sydney
Defined just as much by its rugged Pacific coastline as its exquisite harbor, Sydney relies on its coastal setting to replenish its reserves of charm; venture too far away from the water, and the charm suddenly evaporates.
Heading to Sydney during the middle of our summer means a reprieve from ultra-hot days—and savings of 44 percent on peak season hotel prices. But don't let the idea of winter in July scare you away—the temperatures stay in the oh-so-pleasant upper 60s.
August: New York City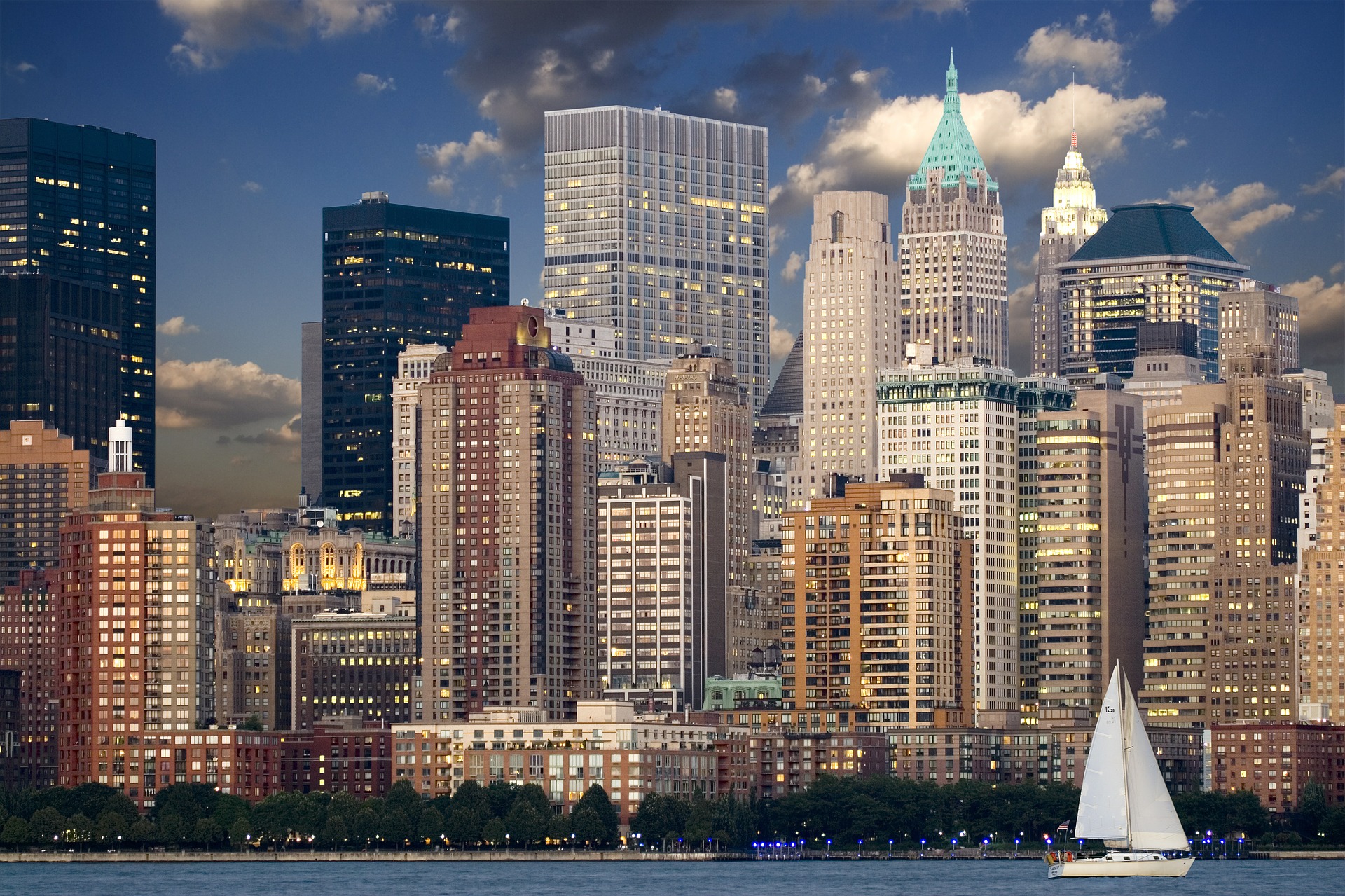 The epicenter of the arts. Dining and shopping capital. Trendsetter. New York City wears many crowns and spreads an irresistible feast for all.
Double-check that your hotel is well air-conditioned—New York City summers can be stifling. But they're a great excuse to hit trendy juice bars and take advantage of summer events, like outdoor New York Philharmonic concerts and Shakespeare in the Park, which are totally free to attend. Stay in the last week of the month for the deepest discounts on accommodations.
August: Berlin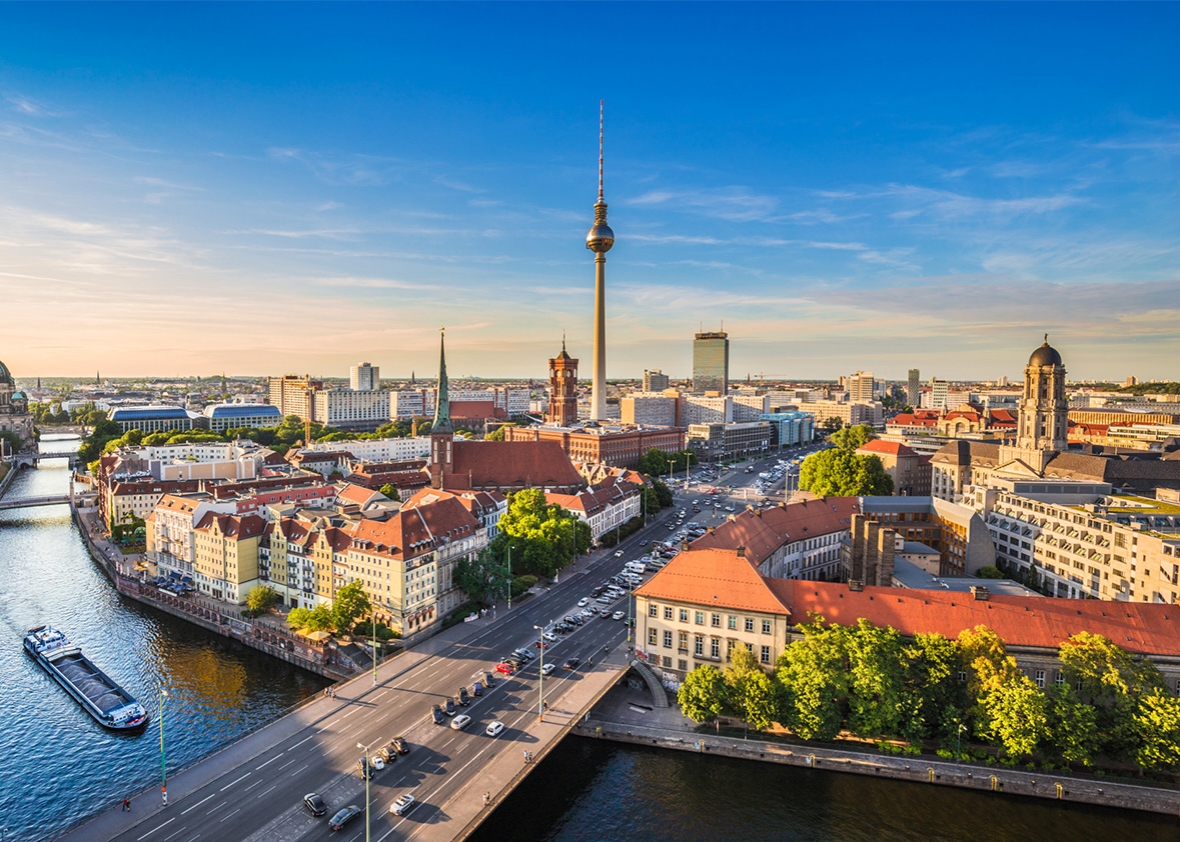 Berlin's combo of glamor and grit is bound to mesmerize anyone keen to explore its vibrant culture, cutting-edge architecture, fabulous food, intense parties, and tangible history.
The scenester capital of Europe offers good hotel deals year-round (we recommend the Hotel Zoo, a design hotel with spacious and affordable suites next door to—you guessed it—the Berlin Zoological Garden). August is when you'll save the most cash on hotels, with rates that hover around the $100 mark.
September: Orlando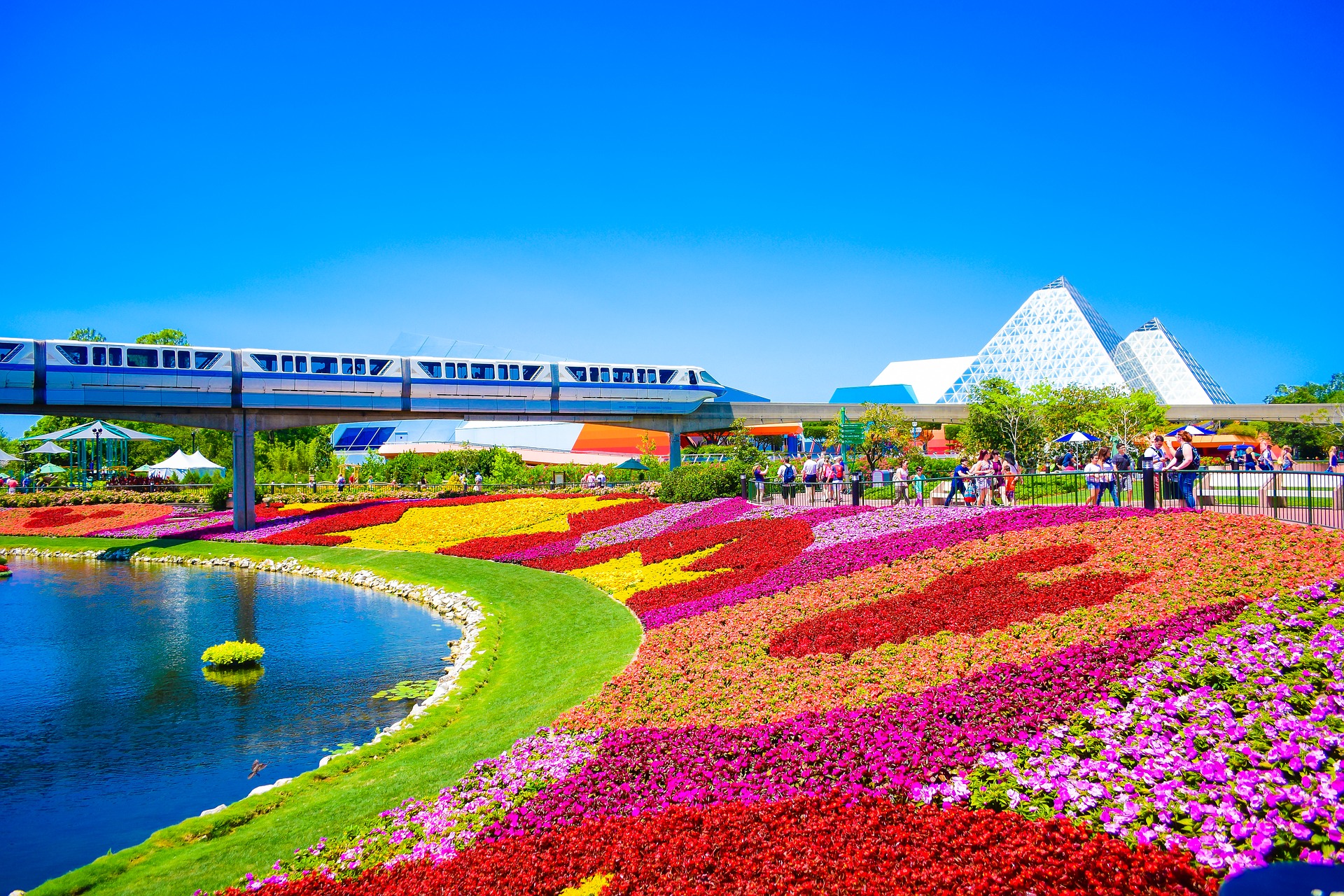 Orlando, a city in central Florida, is home to more than a dozen theme parks. Chief among its claims to fame is Walt Disney World, comprised of parks like the Magic Kingdom and Epcot, as well as water parks.
Once school's in session, Disney prices hit their rock-bottom lows—no surprise. Plan a long weekend away, and you'll save 40 percent on high season hotel prices (think $130 a night for decent rooms). The shorter lines at the parks are icing on the cake.
September: Rome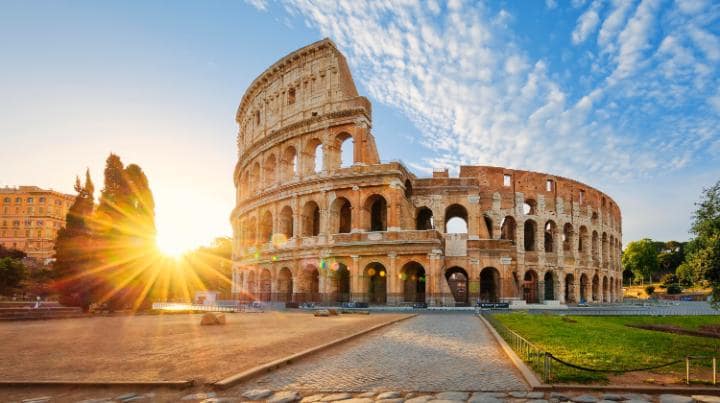 A heady mix of haunting sights, awe-inspiring art, and vibrant street life, Italy's Eternal City is one of the world's most beautiful and inspiring capitals.
There's no bad time of the year to visit perennially dreamy Rome, but September is the best. Since many Europeans take off for the month of August, the city is back to its normal bustle—sans local travelers. That translates to great values, along with the lines of $131 per night for four-star hotels.
October: New Orleans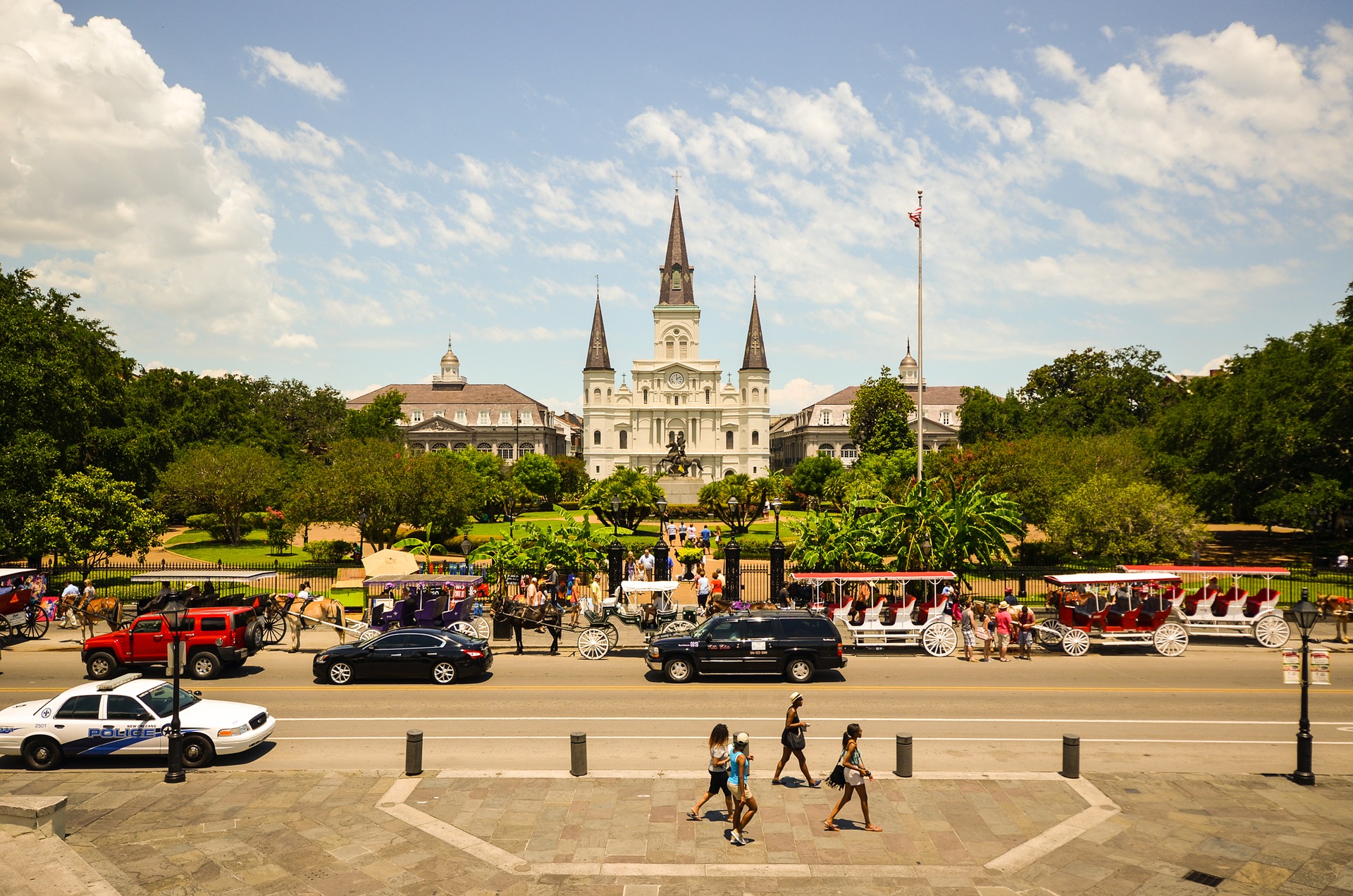 In New Orleans, you'll find the roots of jazz and a blossoming culture that has been long described as being unlike anything else in the United States.
How does New Orleans for Halloween sound? Pretty good, when you consider that the last week of the month is the cheapest time of year to visit. Hotel rates plummet to $202 on average per night—a whopping 34 percent less than the week of Mardi Gras.
October: Cape Town
Cape Town is a port city on South Africa's southwest coast, on a peninsula beneath the imposing Table Mountain. A coming together of cultures, cuisines, and landscapes, there's nowhere quite like Cape Town. This singularly beautiful city is crowned by the magnificent Table Mountain National Park.
If whale-watching is up to your alley, try doing it from Table Mountain. A trip in October makes for perfect timing—and hotels will cost you no more than $80 on average.
November: San Francisco
Grab your coat and a handful of glitter, and enter the land of fog and fabulousness. If California is one grand, sweeping gesture, a long arm cradling the Pacific, then San Francisco, that seven-by-seven-mile peninsula, is a forefinger pointing upwards.
The week before Thanksgiving is the cheapest for hotels in the Golden Gate City—the average rates are $202 per night, representing a massive savings of more than 50 percent. Plus, you might catch the tail end of the crushing season if you head up to wine country for a day.
November: Rio de Janiero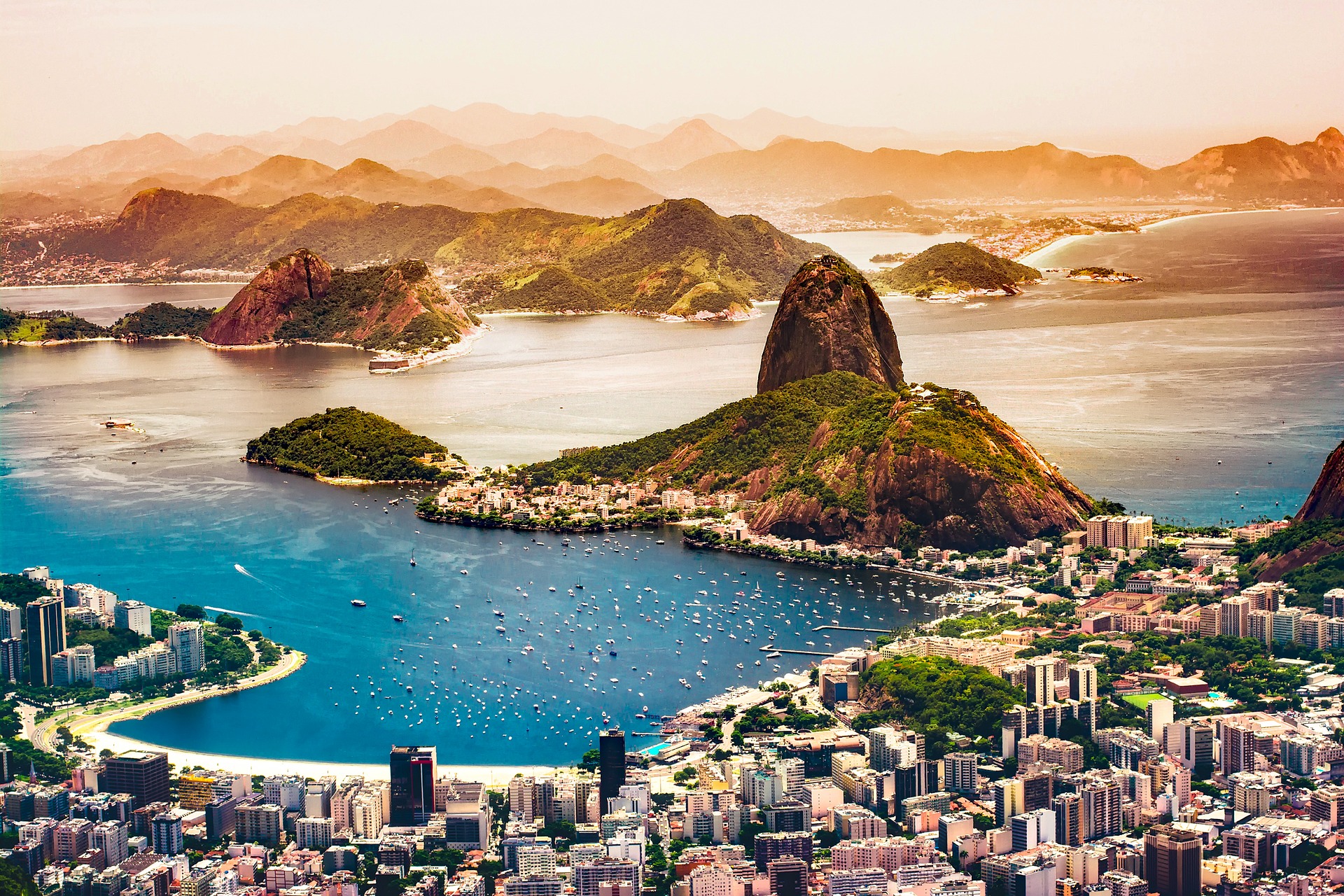 This huge seaside city in Brazil, famed for its Copacabana and Ipanema beaches, 38m Christ the Redeemer statue atop Mount Corcovado and Sugarloaf Mountain, a granite peak with cable cars to its summit. The city is also known for its sprawling favelas (shanty towns).
If you're in Rio, chances are you want to layout on Copacabana Beach—and in November, the temperatures are just right, with highs in the low 80s. The most expensive season here is late December when prices are 37 percent higher.
December: Frankfurt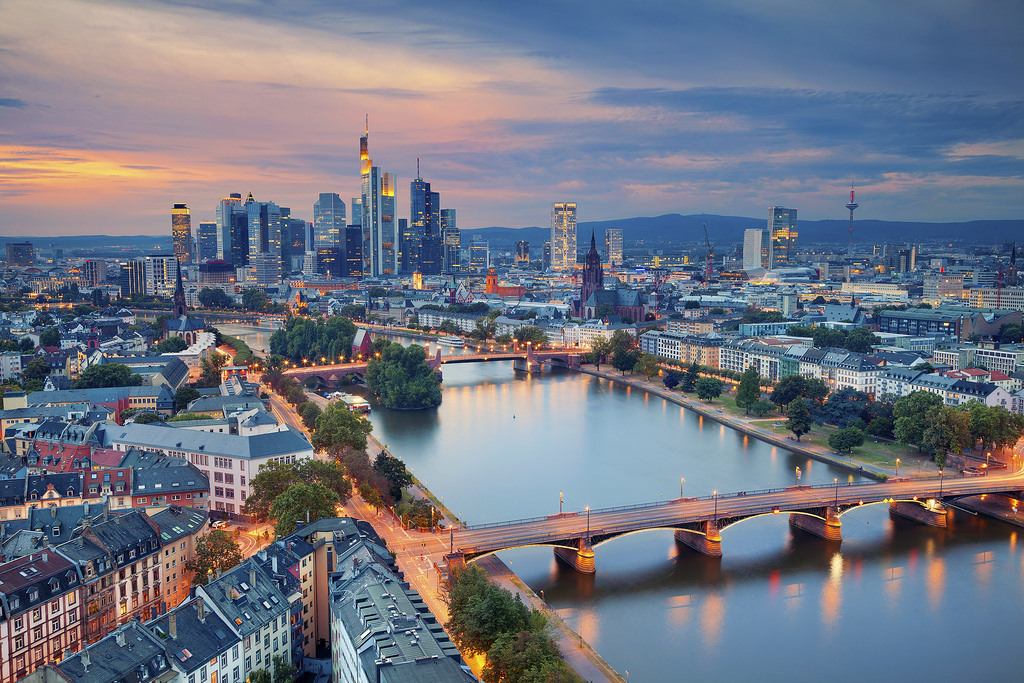 Frankfurt is a city of contrasts. Wealthy bankers, students, and granola drop-outs coexist in a city that has some of the highest, most avant-garde skyscrapers of Europe next to well-maintained old buildings.
The first two weeks of December are a magical time to be in Frankfurt, with the beautiful Christmas markets and festive displays. They're also the cheapest, hotel-wise—you'll find rates 56 percent cheaper than their peak, with four-star hotels going for about $112 per night.
December: Las Vegas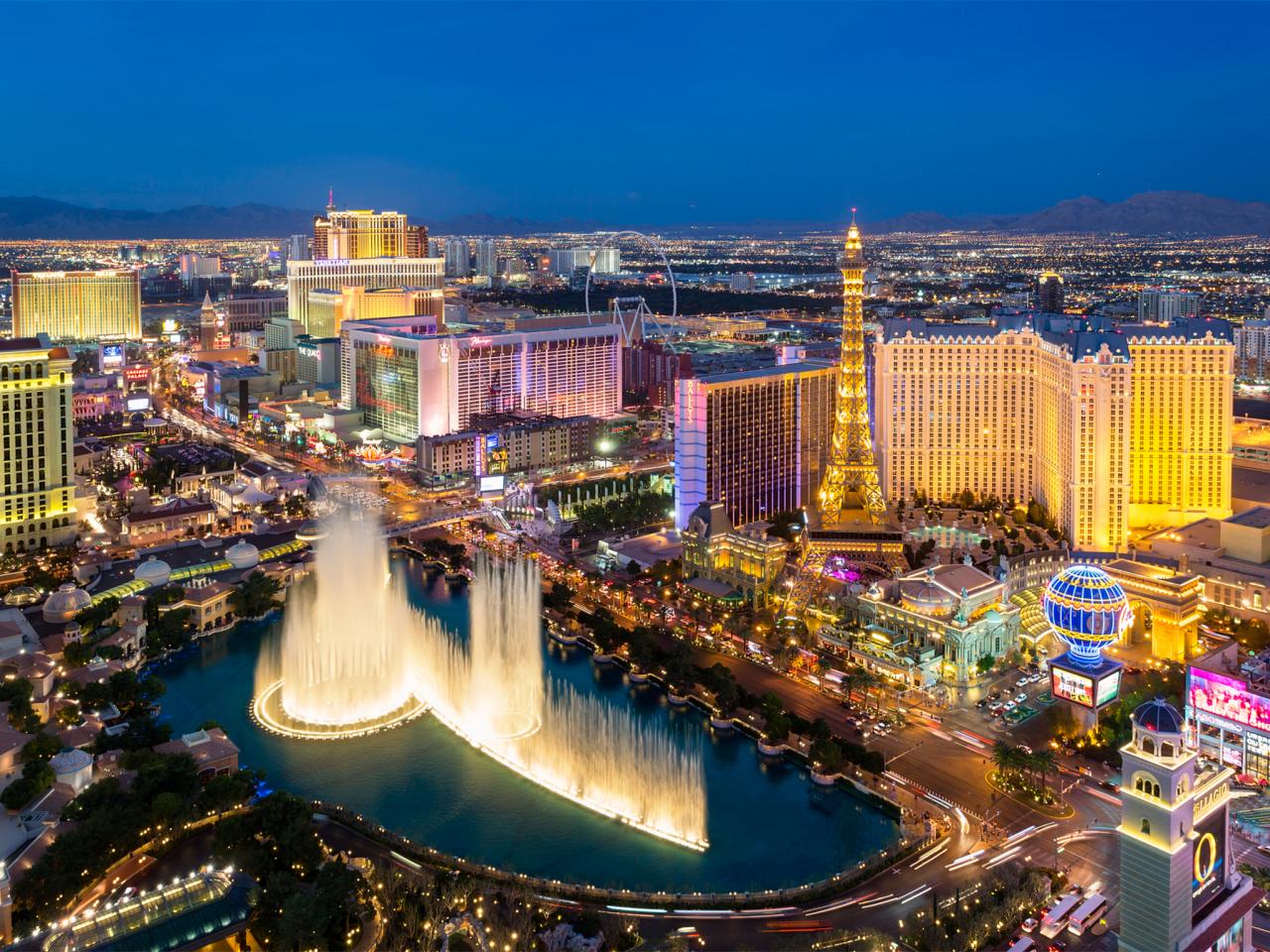 Vegas, baby: it's the ultimate escape. There's no bigger, bolder way to celebrate the holidays than with a trip to Vegas, and if you're lucky, you might even win it big at the tables and subsidize your shopping list. Do it all while enjoying the year's lowest hotel rates—with an average of $84, they're up to 60 percent off—which you'll find in the third week of the month.