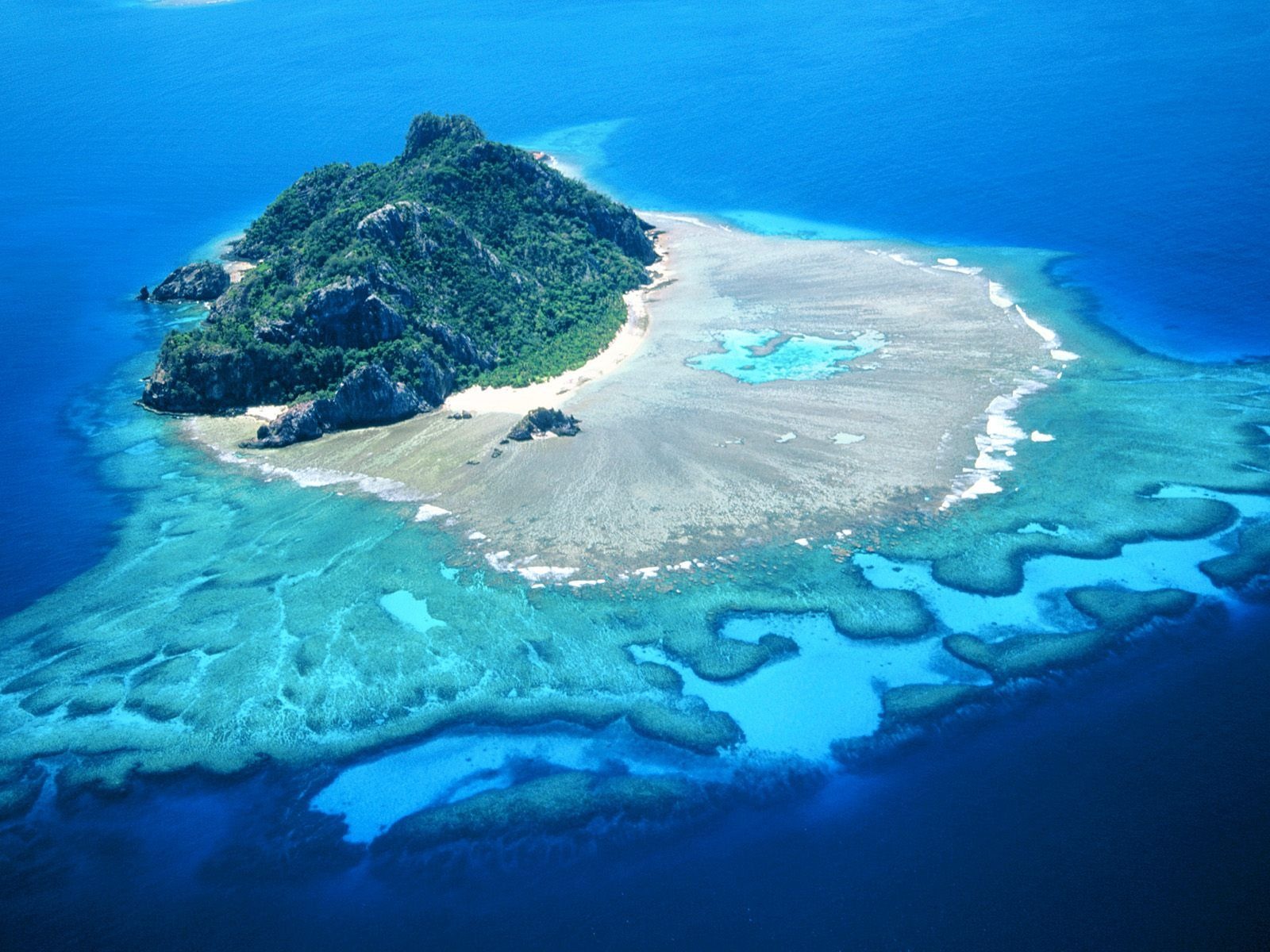 With over three hundred islands to choose from, Fiji is an amazingly versatile destination. Dazzling sands, perfect palm trees and waters so blue they glow –beaches of Fiji look airbrushed. You can find here endless stretches of intensely colored reefs and more than 1500 species of tropical fish and colossal creatures.
Here are seven of Fiji's most popular destinations. We have provided you with an overview of the islands, some photos and must visit places.
Viti Levu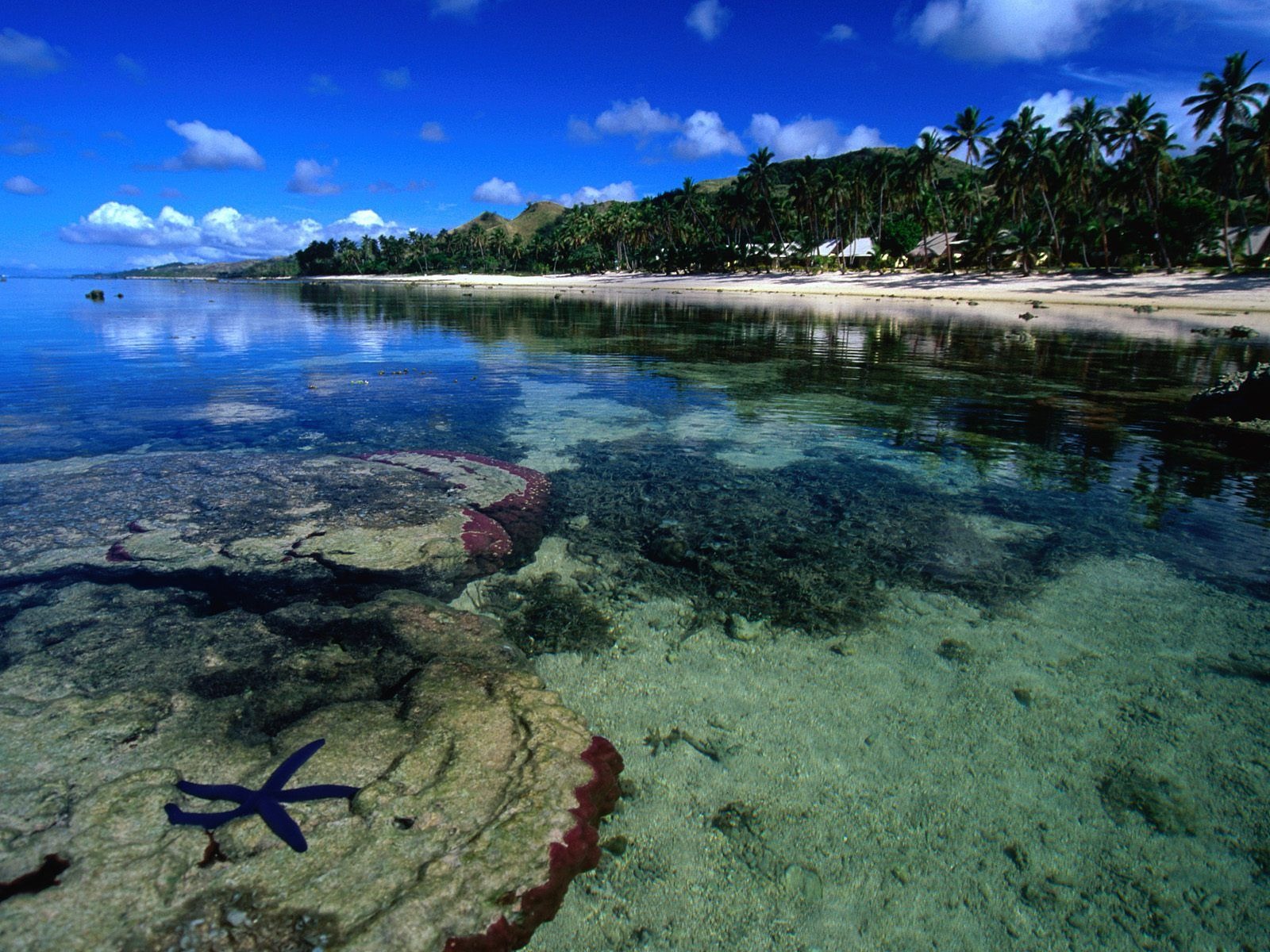 This beautiful island is the largest island in the nation, home to 70% of the population and is the hub of the entire Fijian archipelago. Viti Levu has it all–cities, offshore resorts, cane fields, nightlife, villages and as elsewhere in Fiji, no shortage of friendly local people. The eastern side of the island experiences heavy rainfall, while the western side is noticeably drier in the range's rain shadow and is the site of most of the tourist resorts as well as extensive sugar lands.
Must visit places:   Nadi  | Coral Coast  | Suva |Rakiraki

Vanua Levu
Vanua Levu formerly known as Sandalwood Island is the second largest island of Fiji. The island is rugged, untrammeled and the coast is surrounded by an extensive system of coral reefs. Although very near Viti Levu in the distance (64 km northeast) it is less developed and less frequented by tourists. Vanua Levu thus offers the guest an ideal opportunity to observe local traditions and culture, relatively untarnished by tourism.
The largest centers of population are:  Labasa  | Savusavu

Taveuni
Taveuni is the third-largest island in Fiji, after Vanua Levu and Viti Levu. It's an archetypically beautiful tropical island, thick with vegetation and resplendent with tropical flowers. This amazing island offers the visitor a rich natural history, in particular, an excellent array of birdlife. Taveuni's attractions include world-class diving, waterfalls, and an array of rare, indigenous flora and fauna. Nearly all plants and animals indigenous to Fiji are found on Taveuni.
Must visit places:  Warrior Burial Cave   |   Waitavala Waterslide   |   Lake Tagimaucia   |   Boma Falls and Lavena area (Ravilevu) Nature Reserves   |   Lavena Village

Ovalau
Ovalau is the principal island of the Lomaiviti group. Only 13 kilometers long and 11 kilometers wide, it is located off the eastern coast of Viti Levu. Its primary attraction is the old colonial capital of Levuka, a community of 1500 or so inhabitants.
If you are even remotely interested in the colonial history of the South Pacific, Levuka is an attraction you should not miss.
Must visit places: Levuka    |  Ovalau Club    |  Cession Bure
 Kadavu
Kadavu Island is nicknamed "Bird Land" and rightly so, as it has some rare birds that are endemic to the island. These birds have survived on this stunning island due to its richness and abundance of natural resources as well as the climatic conditions. Locals say that Kadavu is the most beautiful island; it grows the best and strongest kava, biggest dalo, largest fish, sweetest mangoes, and prettiest girls in all Fiji.
Mamanuca Group
The Mamanuca Islands of Fiji are a volcanic archipelago lying to the west of Nadi and the south of the Yasawa Islands. The group, a popular tourist destination, consists of about 20 islands, but the Pacific Ocean covers about seven of these at high tide. The Mamanuca Islands, just off the coast of Denarau offer crystal clear waters, palm-fringed sandy beaches and live coral reefs. There are islands, villages, resorts to visit, snorkel and swim.
All of the resort islands have fine beaches–some of the best in Fiji. Diving in the area is also excellent. The islands are a good option for day trippers, who can easily catch a boat at Denarau or take Sunflower's air shuttle.
Port Denarau is the gateway to the Mamanuca and Yasawa islands. You can take day trips from Denarau to the Mamanuca Islands or find a resort to stay overnight.
 Rotuma
Measuring only 13 kilometers in length and 4 kilometers in width, Rotuma is rugged, carpeted with lush vegetation, and fringed by white sand beaches and coral reefs. Rotuma consists of one large island and some islets that lie offshore, including the remarkable Hafnium (Split Island) which is bisected by a massive fissure large enough to take a small boat through.
Rotuma is blessed with rich soil that grows some crops including yams, mango, papaya, taro, bananas, oranges, melons, and just about anything you place on the ground.
The adjacent sea and lagoons are filled with Hawk's Bill turtles, dolphins, manta rays, parrot fish, and soft coral.