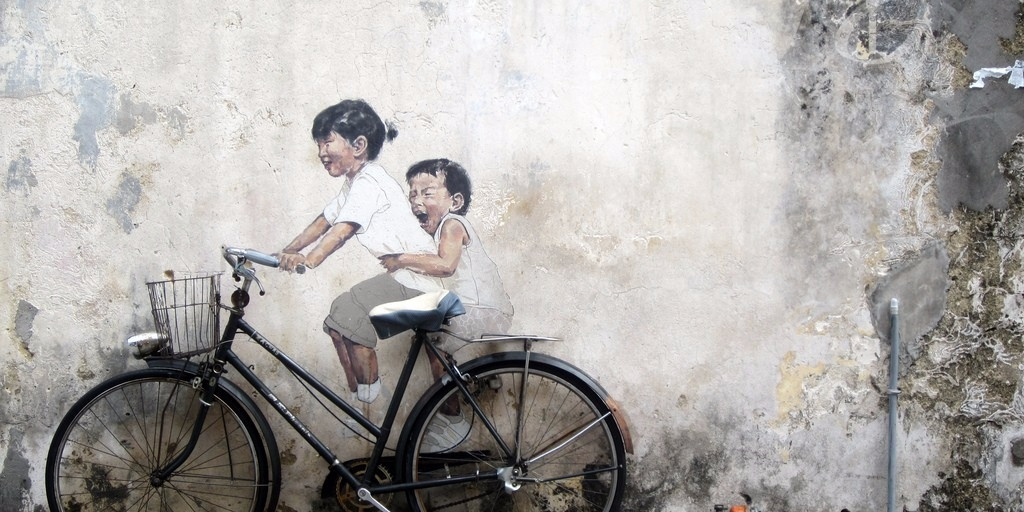 Situated on the North Western tip of Peninsular Malaysia, the tropical island of Penang is fondly known as the Pearl of the Orient because of its rich and varied history as a trading post. The island's extensive stretch of sandy white beaches and secluded coves has long attracted tourists who crave an escape from the real world. Hillside retreats, recreational forests, and parks, as well as a slew of shopping malls and sporting activities, offer variety to your holiday. Let's explore the best tourist attractions in Penang.
Pulau Aman
Take a boat ride out to this idyllic fishing village where kayaking, fishing, and jungle trekking are the order of the day. History buffs will appreciate the ancient graveyard and the cave used by pirates and as a World War II ammunition depot. Chalets are available for rent.
Penang Hill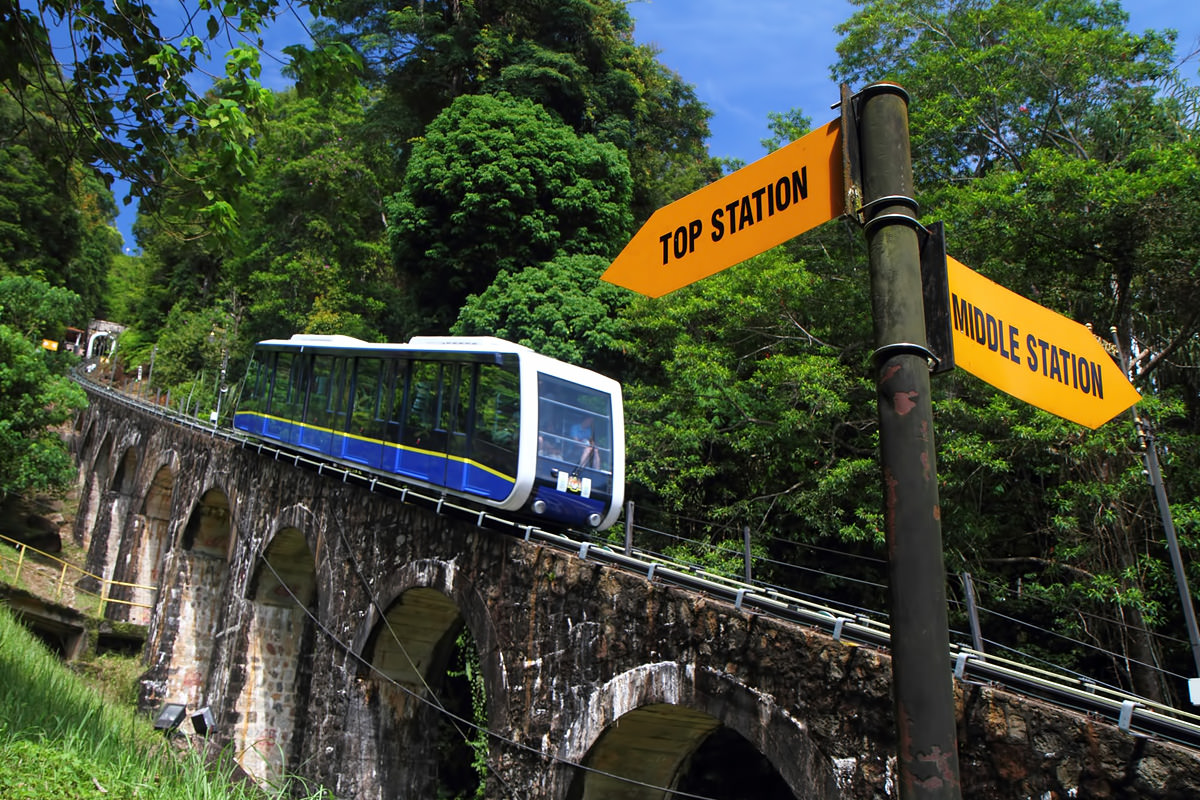 Escape the heat by fleeing for the hills. Accessible via a funicular rail service at Jalan Air Terjun or 4x4s, the summit lays 830 meters above sea level, offering visitors a splendid view of Georgetown. Colonial buildings, fruit farms and lush greenery provide a refreshing change from the bustle of the city. Limited hotel rooms are available.
Botanical Gardens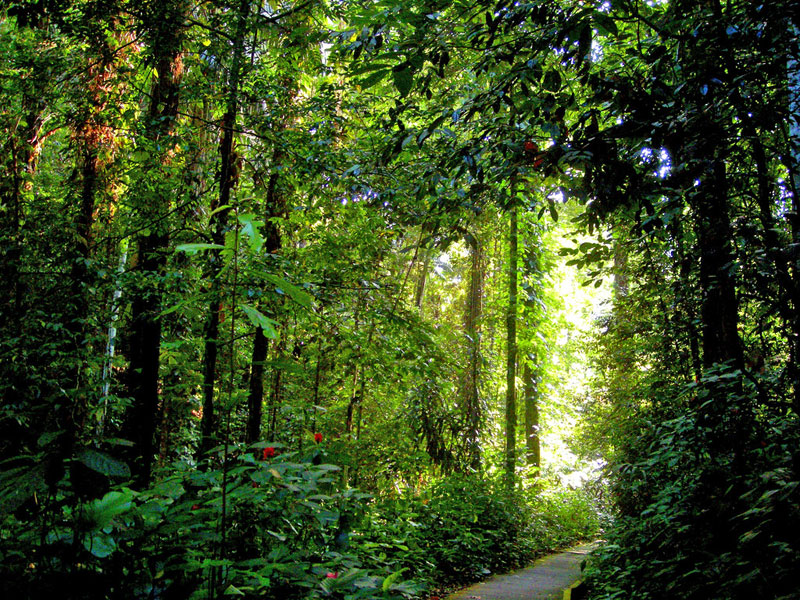 It's an experience if only for the macaque monkeys that come right up to visitors expecting a handful of groundnuts for their troubles. The more adventurous will appreciate the nature trails that lead up to Penang Hill and Mount Olivia. The annual week-long Penang International Floral Festival transforms the gardens into a floral wonderland.
Teluk Bahang Forestry Recreational Park
Fresh water pools, jungle trails, and a Forestry Museum reveal the secrets of pure nature. Kids will love the playground and as well as along the range of insects, snakes, lizards and birds that camp out along the jungle tracks.
Penang Toy Museum
Pacify the youngsters with a trip to this museum dedicated to collectible models, toys, and figurines numbering above 100,000 pieces. A sure winner is the Chamber of Horrors which features figurines and memorabilia from cult horror movies.
Pulau Payar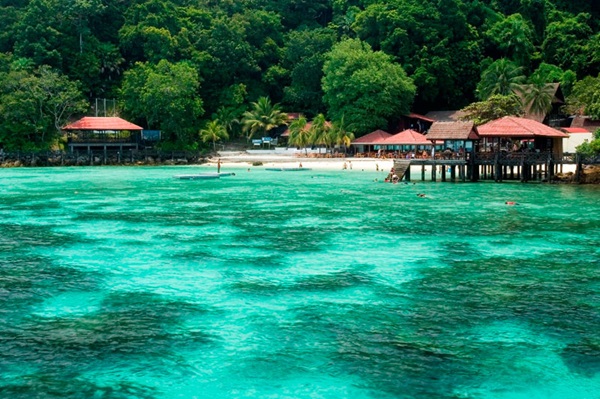 Hop abroad a high-speed catamaran and head for Pulau Payar, the only Marine Park off the West Coast of the country. Crystal clear waters and colorful marine life make this the perfect site for snorkeling. There's also an underwater observatory for those who'd rather not get their hair wet.
Penang Batik Factory
Witness the creation of traditional Malay-style fabric that produces intricate, colorful patterns using a system of waxes and dyes. A good place to shop for gifts and souvenirs.
Tropical Spice Garden
As Penang owes its beginnings to the spice trade, it makes sense to tour the Tropical Spice Garden, tucked away on the shores of Teluk Bahang. This natural sanctuary showcases a living collection of over 500 species of local and introduced flora, with particular emphasis on tropical herbs and spices. Guided tours are offered in the morning. A spice Museum set on the grounds will answer all your questions. End your day with a spot lunch at the al fresco Café that opens up to one of Penang's finest sea views.
Penang National Park
If you're in town between April and August, this is the place to catch sight of green turtles on their shore-bound journey to lay eggs. Between September and February, the Olive Ridley turtles take over the coastline. March? There are always the wonderful mangroves, mudflats, coral reefs and wetlands to admire.
Shopping
Hit Lebuh Bishop, Lebuh Chulia and Jalan Pintal Tali for the finest selection of curios and antiques, or Jalan Pinang and Lebuh Campbell if you're after jewelry. Ethnic products can be found at Chinatown and Little India, while night markets throughout the island carry a range of batik beachwear and other souvenirs.