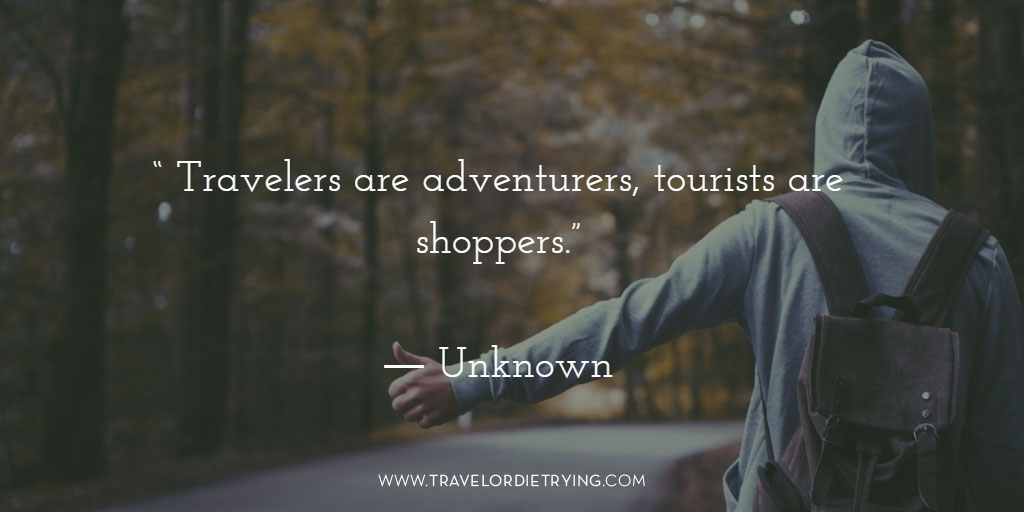 A few weeks ago on our Instagram's account, we shared a photo related to the difference between traveler and tourist. The question was: Are you a traveler or a tourist?
The answers to this question were different. Some think that "to be a traveler" and "to be a tourist" are almost same things, others believe that the words "tourist" and "traveler" have opposite meanings. Views of different people have inspired me to search more about this topic and collect the quotes from famous people that indicate their opinion about the differences between traveler and tourist.
All quotes are in pics so you can easily save the one you like.
1. "Tourists don't know where they've been; travelers don't know where they're going."- Paul Theroux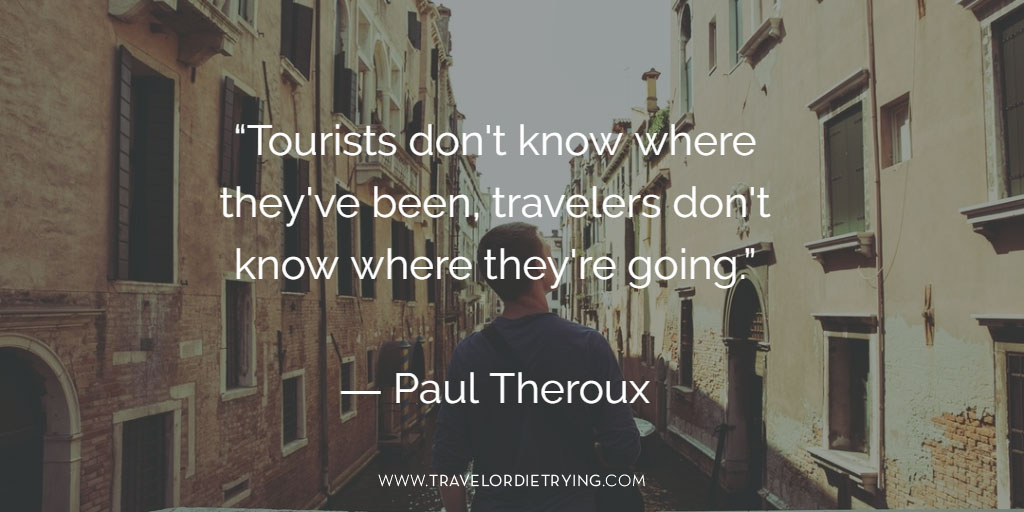 2. "The traveler sees what he sees; the tourist sees what he has come to see." – G.K. Chesterton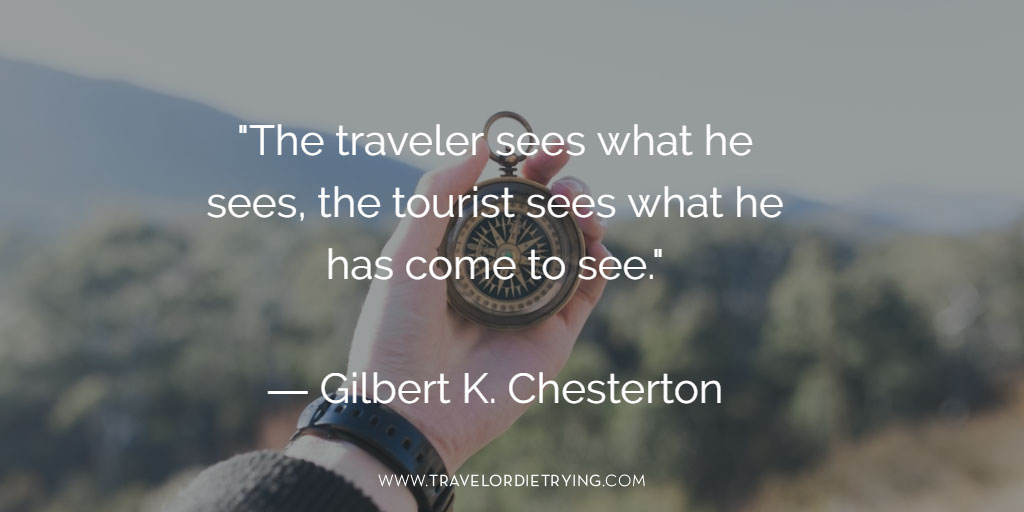 3. "Tourists have holidays – travelers have experienced." – Unknown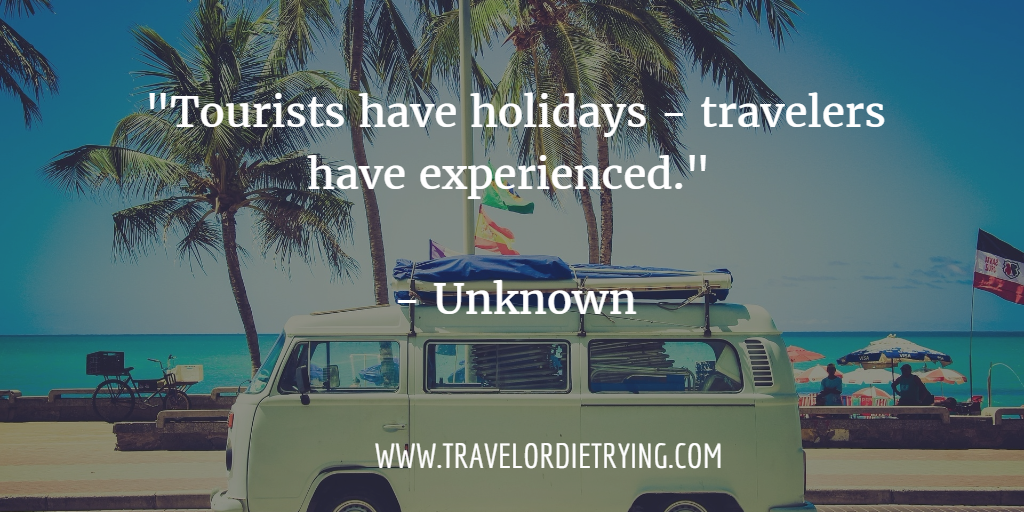 4. "Please be a traveler, not a tourist. Try new things, meet new people, and look beyond what's right in front of you. Those are the keys to understanding this amazing world we live in." – Andrew Zimmern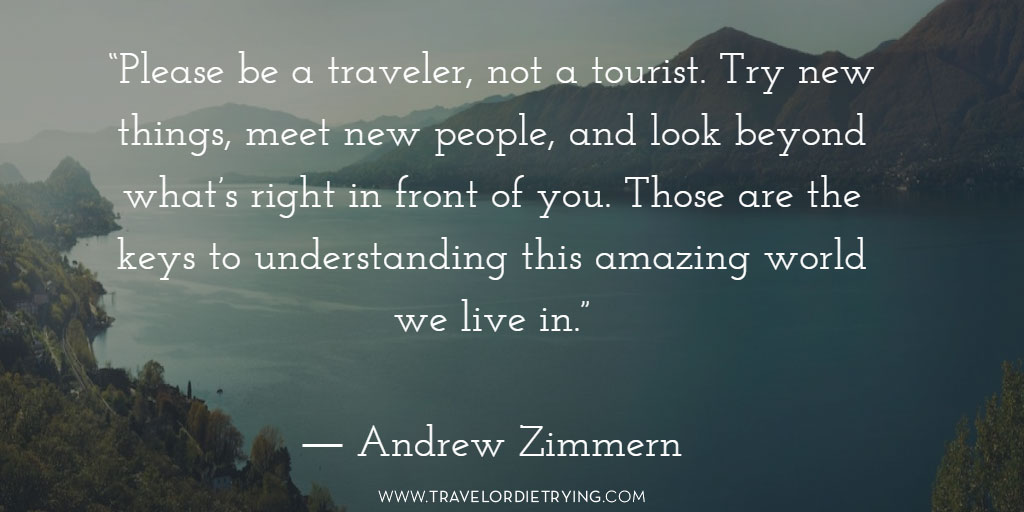 5. "The traveler was active; he went strenuously in search of people, of adventure, of experience. The tourist is passive; he expects interesting things to happen to him." – Daniel J. Boorstin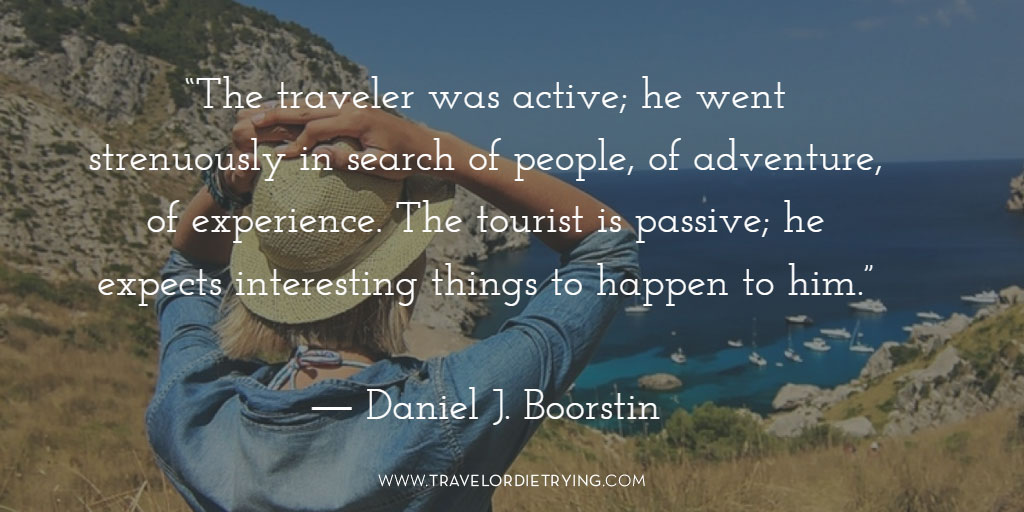 6. "A tourist is a fellow who drives thousands of miles so he can be photographed standing in front of his car." – Emile Genest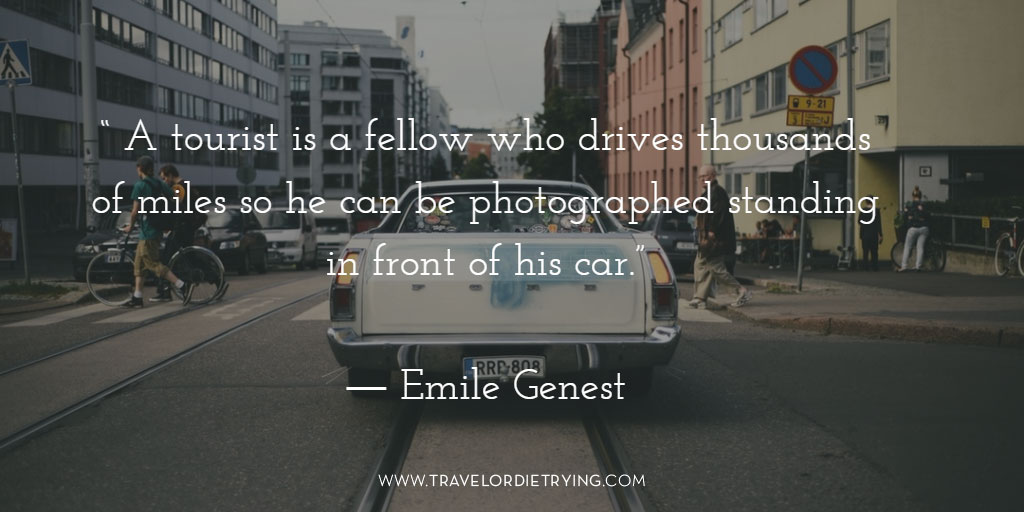 7. "Travelers are adventurers, tourists are shoppers." – Unknown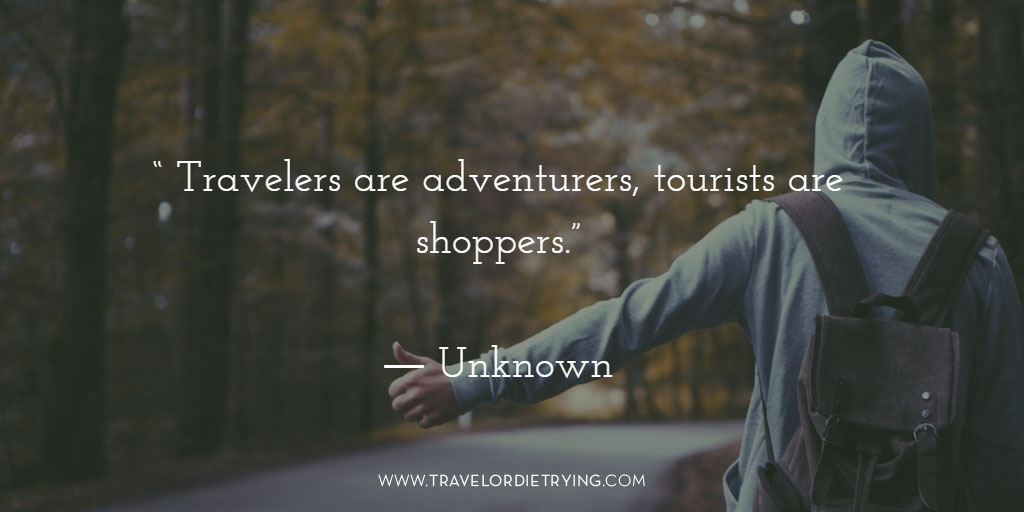 8. "To the tourist, travel is a means to an end; to the traveler, it's an end in itself." – Marty Rubin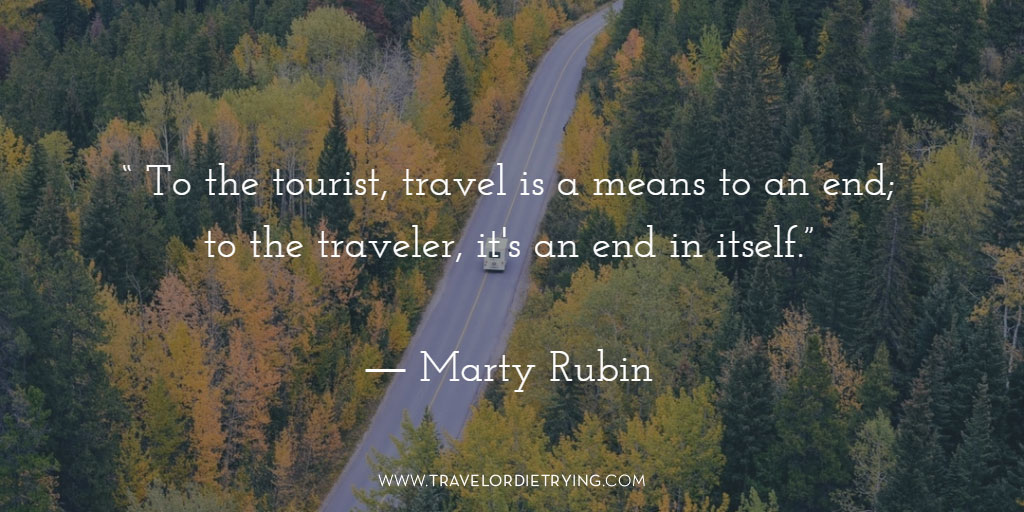 9. "Travelers seek to become more knowledgeable about the planet they inhabit; tourists seek out shiny trinkets." – Unknown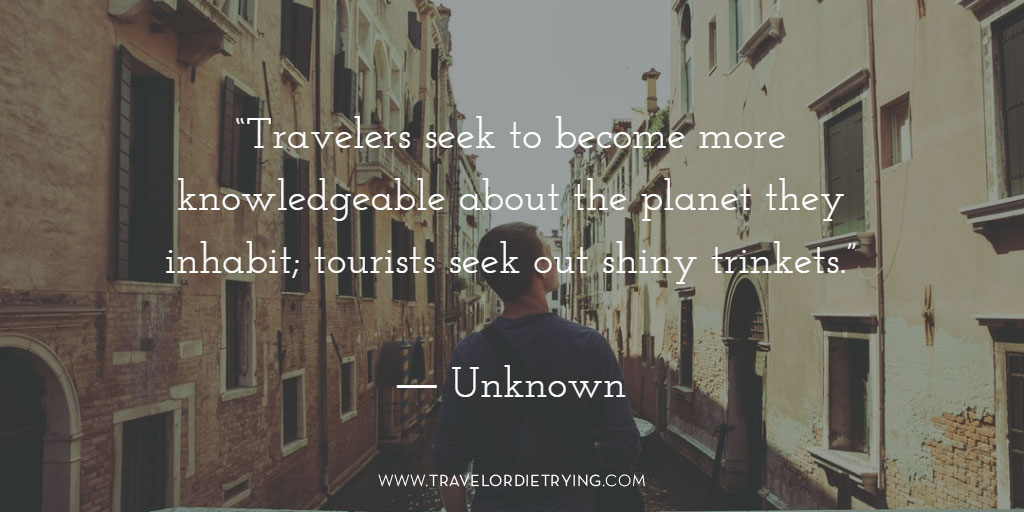 10. "Anyone who needs more than one suitcase is a tourist, not a traveler." – Ira Levin