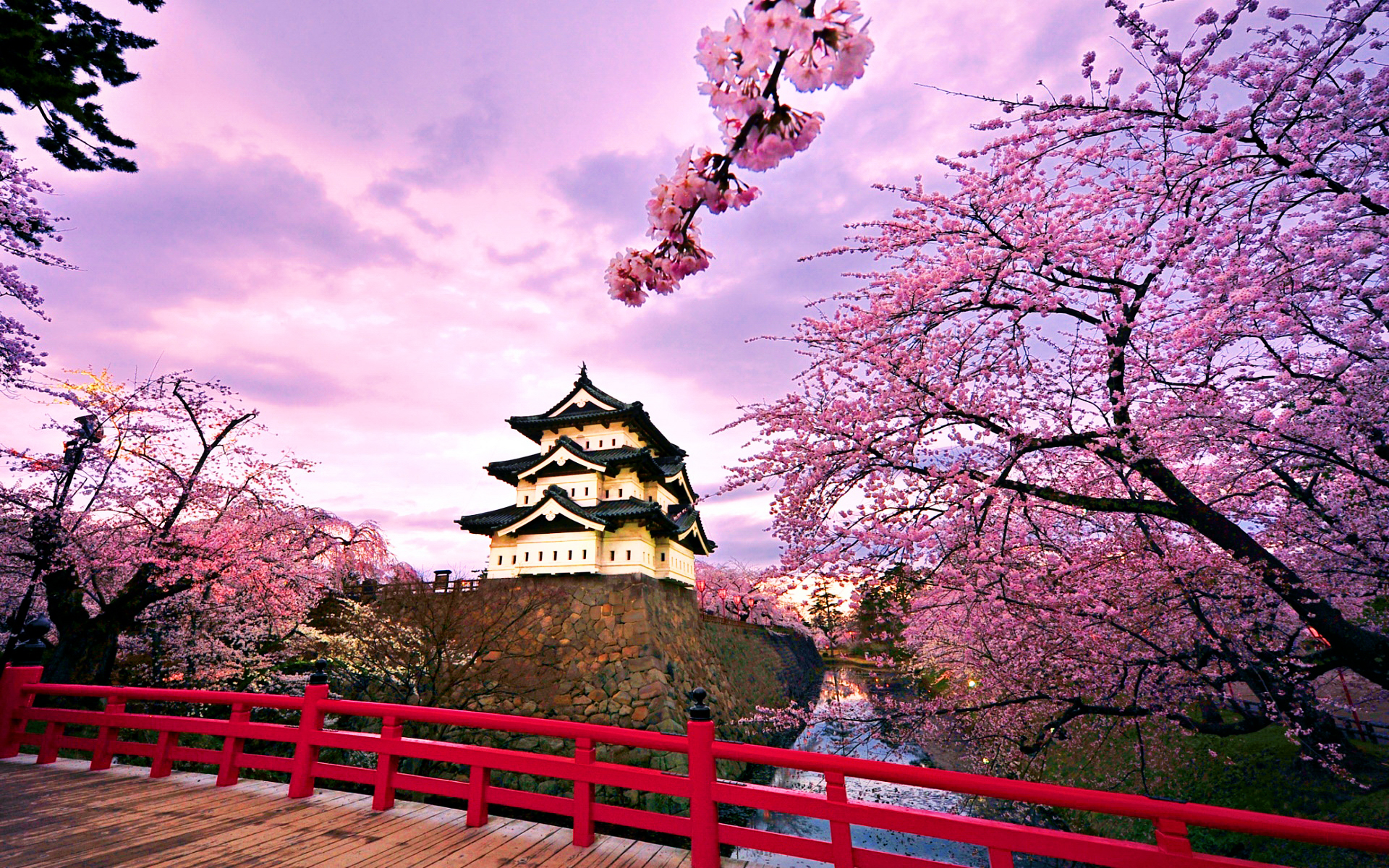 Defying every stereotype commonly related to the Land of Rising Sun, the bright and boisterous city of Osaka beats to its own unique rhythms. Osaka's distinctive personality is immediately apparent the moment a visitor arrives in the city.
Just like the city, the people of Osaka are colorful and quirky as well. This city knows how to show any visitor a great time! And for a trip down Japan's memory lane, the historical cities of Kyoto and Nara are just a train ride away, with countless shrines and temples, remarkable gardens, and charming traditional villas waiting to be explored.
Osaka Castle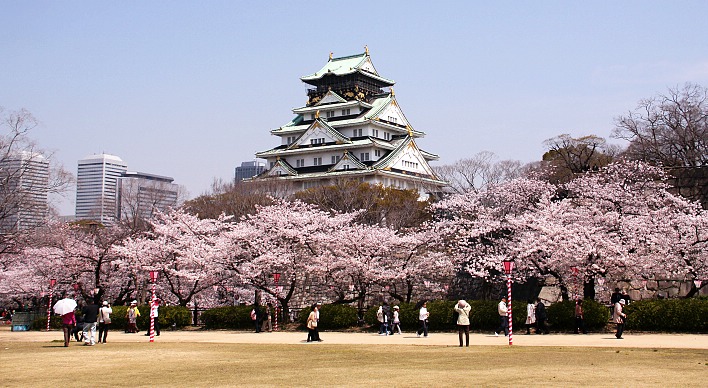 Osaka Castle, built in 1583, is one of the most well-known icons in the city. The castle grounds are a picturesque site with myriad flowering trees and during springtime, breathtaking blooms, such as cherry blossoms and apricot flowers, make this natural wonderland a favorite spot for hanami (flower viewing).
Osaka Aquarium Kaiyukan
Osaka Aquarium Kaiyukan's sheer size already makes it spellbinding. Encompassing a total area 3,900sqm, it's one of the largest public aquariums in the world! The literal translation of 'kaiyukan' is 'playing in the sea pavilion' and the aquarium does just that, as it provides visitors an immersive experience and a chance to get up close with marine life, including sea otters, dolphins, turtles, and penguins.
Tempozan Giant Ferris Wheel
Tempozan Giant Ferris Wheel is an imposing sight in the Osaka Bay Area. From atop the giant wheel, one can take in the magnificent view of Osaka, which is especially beautiful at night as the city lights come to life. Visitors can also indulge in a bout of shopping at nearby Tempozan Marketplace or take a stroll around Mount Tempozan, Japan's lowest peak.
Shitenno-ji Temple
Shitenno-ji Temple, founded by Prince Shotoku in 593 AD, is not only the oldest temple in Osaka; it's also the first state-sponsored Buddhist temple in the country. Although the temple has undergone numerous renovations over the years, the original layout remains intact. Called the Shitenno layout, it features a middle gate, five-story pagoda, main hall and lecture hall in a beeline from north to south.
Sumiyoshi Taisha
Sumiyoshi Taisha is a shrine dedicated to Shinto, an ancient religion of Japan. Founded in AD 211, the Sumiyoshi Grand Shrine is historically important and architecturally intriguing as it was built before the influx of Buddhist temples, making it a cherished national treasure. The structure's straight roof and entrance under the gable display traditional Japanese designs, free from the influences of mainland Asia.
 National Bunraku Theatre
National Bunraku Theatre reaffirms Osaka as the birthplace of bunraku (traditional Japanese puppet theatre). Everything about the theatre is amazing, from the lifelike puppets (each puppet requires three puppeteers!) to the dramatic accompaniments by the narrators and musicians. Watching a show here is certainly a once in a lifetime experience.
Shinsaibashi Suji Shopping Street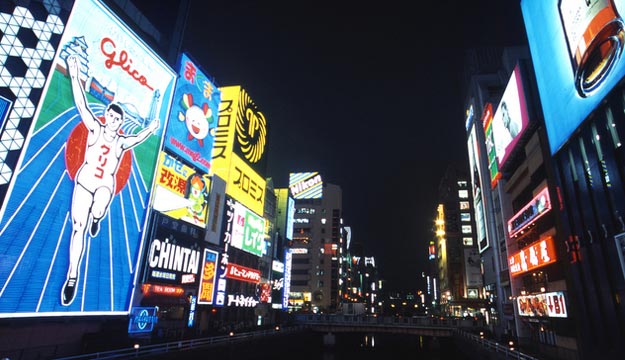 This place has a history of more than 380 years and lives up to its reputation as the city's main shopping district. The arcade offers everything from designer brands to vintage records! From here visitors can make their way to Amerikamura for a taste of the city's urban culture, and the famous Dotonbori shopping spot.
Shinsekai
A casual, popular downtown located in the west of the Ten'noji-koen Park, bristled with many old eating and drinking establishments with Tsutenkaku Tower, the symbol of Shinsekai.
Shinsekai has a reputation as one of Japan's more seedy and dangerous neighborhoods, with a sizeable homeless population in the neighborhood. Also towards the south of the JR railway tracks is one of the few areas in Japan where open prostitution occurs without much police interference.
Universal Studio Osaka
It's one of four Universal Studios theme parks, owned and operated by USJ Co., Ltd. Universal Studio Osaka has approximately 8 million visitors every year. Most visitors are Japanese tourists and tourists from other Asian countries such as South Korea. It is also very popular among Western tourists and expatriates.
Recent installments include limited-time attractions such as "Biohazard – The Real" and "Monster Hunter – The Real", both based on popular video game franchises, and "One Piece Premier Show", which is based on the popular anime series, providing attractions based on entertainment worldwide.
Minoo or Minoh Park
With spring coming along and the weather getting warmer, the perfect place to head to in Osaka is Minoh Park, conveniently located in the northern part of Osaka and less than 30 minutes from Umeda on the Hankyu Takarazuka line. Especially on weekends, many people come here to enjoy walking on the main paved trail: Takimichi. Built around 1886, Takimichi is a walking trail that leads to one of the most famous spots here, the Minoh Waterfall.