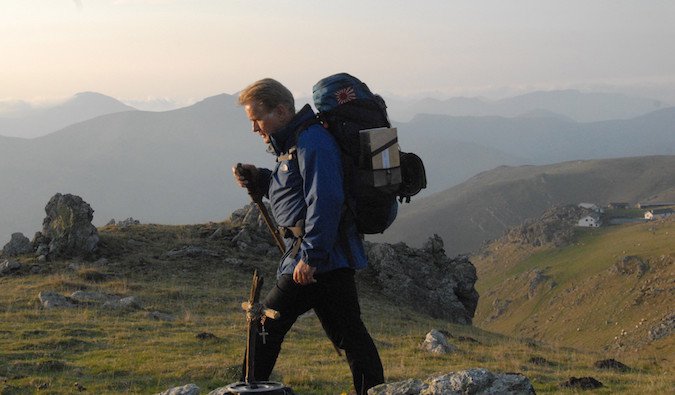 Have you ever watched a film that gave you an irresistible urge to pack up and travel to faraway places? I started to realize I had a trip obsession when all my favorite movies were based on crazy travel adventures. So here is a list of the best travel movies of all time. You can watch these super cool films over & over again, and never get sick of them. These 20 awesome movies will keep you dreaming about the road, paradise and getting away from it all! Get inspired while watching.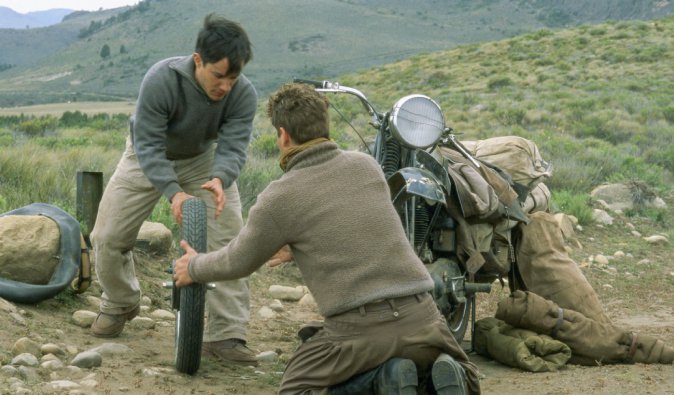 The Motorcycle Diaries is an impressive dramatization of Che Guevera's motorcycle road adventure, way before he became a legendary Latin American revolutionary. The film recounts the 1952 expedition, initially by motorcycle, across South America by Guevara and his friend Alberto Granado. Road presents to friends both a genuine and captivating picture of Latin American identity.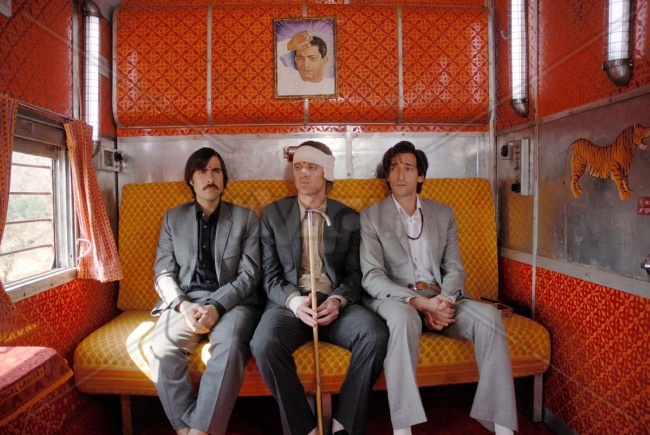 The Darjeeling Limited is a fantastic American adventure comedy-drama film directed by Wes Anderson. A year after their father's funeral, three brothers travel across India by train in an attempt to bond with each other and find themselves. The train takes the brothers through the countryside and to various Hindu temples.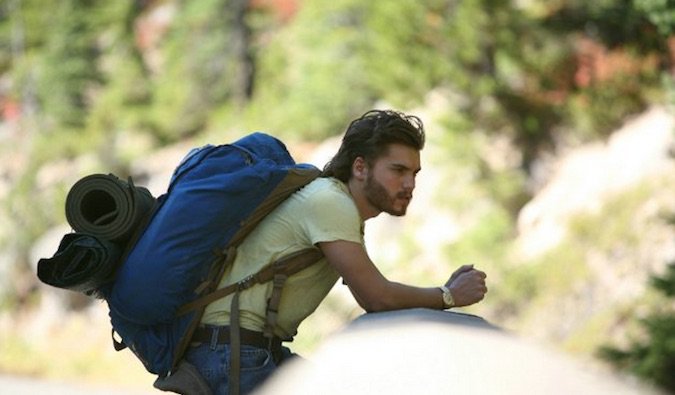 Into the Wild is a 2007 American biographical drama survival film written and directed by Sean Penn. Based on a true story, this movie follows Christopher McCandless as he tries to shed his material life and get in touch with real life and nature. After graduating from college, Christopher sets out on a road trip through the USA before ending up in Alaska. Along the way, Christopher encounters a series of characters that shape his life. This enjoyable movie reminds us that travel is not about what we carry with us but about what we carry inside.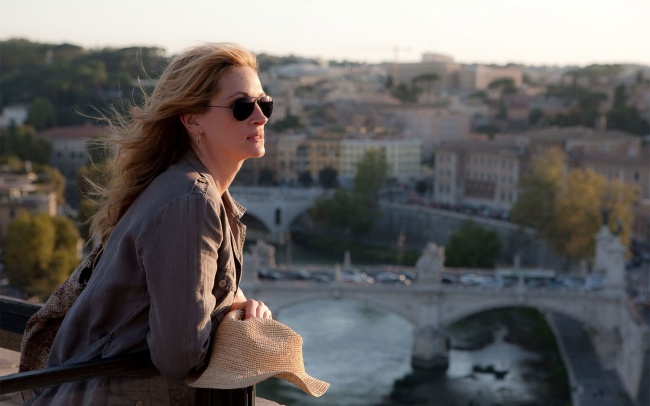 Eat Pray Love is a 2010 American romantic comedy-drama film starring Julia Roberts as Elizabeth Gilbert, based on Gilbert's best-selling memoir Eat, Pray, Love. This is one of the most popular travel movies in the world. A married woman realizes how unhappy her marriage is, and that her life needs to go in a different direction. After a painful divorce, she takes off on a round-the-world journey to "find herself. In her travels, she discovers the true pleasure of nourishment by eating in Italy, the power of prayer in India, and, finally and unexpectedly, the inner peace and balance of true love in Indonesia.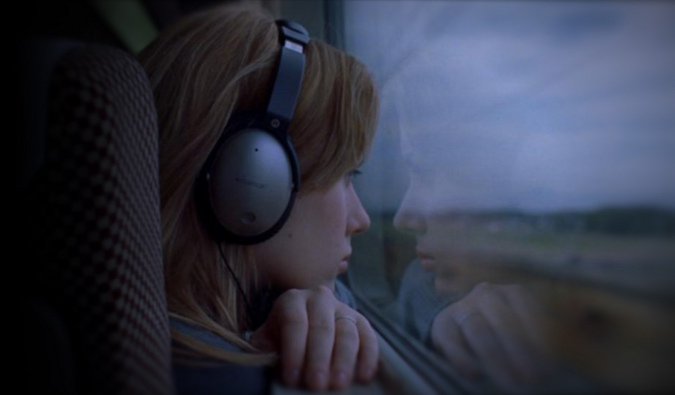 A faded movie star and a neglected young woman form an unlikely bond after crossing paths in Tokyo. This beautifully shot film shows how funny and entertaining traveling in a new country can be. The many little random experiences that present themselves while traveling are often the most memorable. Besides being an all-around incredible movie, it takes you into the heart of chaotic Tokyo.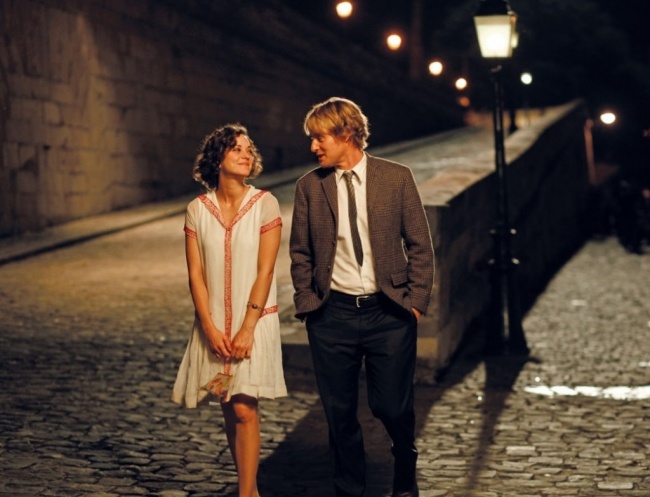 In this film, Woody Allen showed magical Paris, where time and culture are intertwined so closely, that everyone can find his adventure. Set in Paris, the film follows Gil Pender, a screenwriter, who is forced to confront the shortcomings of his relationship with his materialistic fiancée and their divergent goals, which become increasingly exaggerated as he travels back in time each night at midnight and meets some of the most famous people of that age. With its lighting, story, and incredible acting, this movie will make your heart swoon for the City of Lights.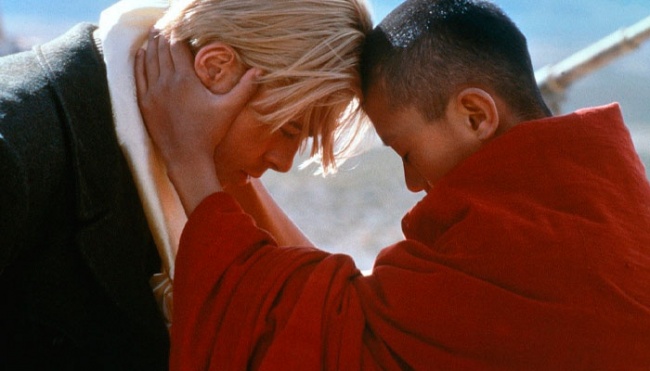 A true story of Heinrich Harrer, an Austrian mountain climber, who became friends with the Dalai Lama at the time of China's takeover of Tibet.
After the death of 11 climbers, Heinrich Harrer (Brad Pitt) decides to add glory to his country and the German pride by climbing Nanga Parbat in British India and leaves his expectant wife behind. This is a soul-stirring movie that is perfect in its simplicity. In my opinion, the real beauty of the film is the Tibetan people and their lifestyle.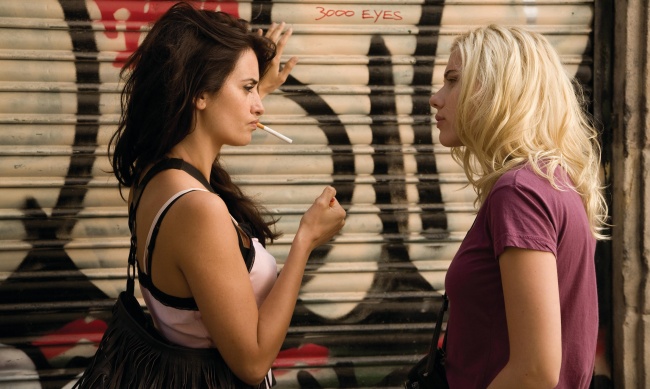 Vicky Cristina Barcelona is a 2008 romantic comedy-drama film written and directed by Woody Allen. The plot centers on two American women, Vicky (Rebecca Hall) and Cristina (Scarlett Johansson), who spend a summer in Barcelona where they meet an artist, Juan Antonio (Javier Bardem). He is attracted to both of them while still enamored of his mentally and emotionally unstable ex-wife María Elena (Penélope Cruz). This movie not only tells an incredible story but shows off the beauty, excitement, and magic of Barcelona.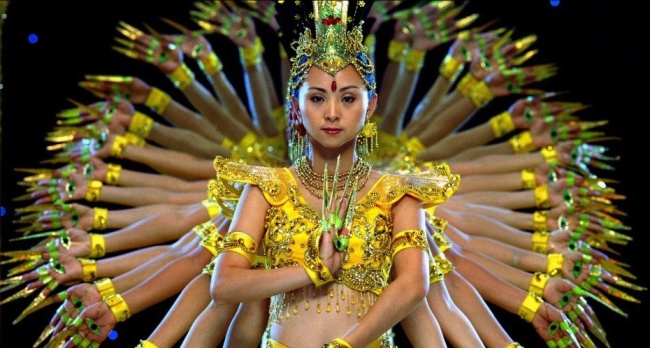 Filmed over nearly five years in twenty-five countries on five continents, and shot on seventy-millimeter film, Samsara transports us to the varied worlds of sacred grounds, disaster zones, industrial complexes, and natural wonders. This movie screams, despite the fact that not a single word is spoken. It's a journey around the world, showing the immense beauty and the grotesque horrors of humanity, interspersed with stunning natural landscapes and the fallout of natural disaster. The filmmakers were able to show some incredible juxtapositions and contradictions, calling into question much of what we take for granted and don't bother to contemplate.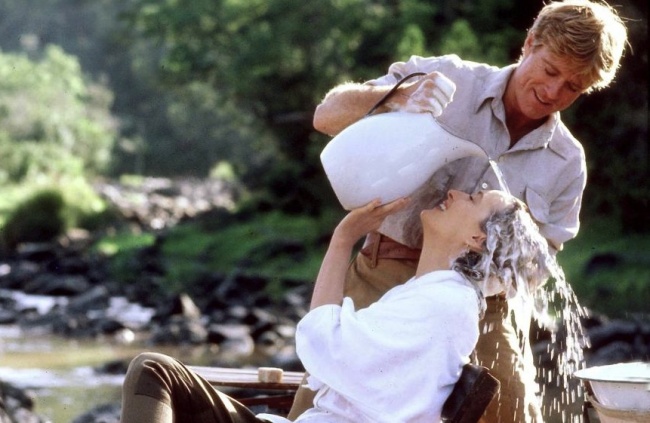 A noble and mysterious nature of Africa… In 20th-century colonial Kenya, a Danish baroness/plantation owner has a passionate love affair with a free-spirited big-game hunter.
The film follows the life of Karen Blixen, who establishes a plantation in Africa. Her life is complicated by a husband of convenience (Bror Blixen), true love (Denys), troubles on the plantation, schooling of the natives, war, and catching VD from her husband.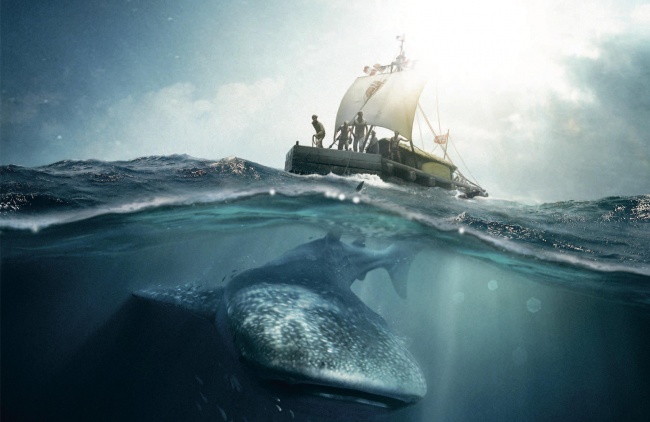 The Norwegian explorer Thor Heyerdahl crossed the Pacific Ocean on a balsawood raft in 1947, together with five men, to prove that South Americans back in pre-Columbian times could have crossed the ocean and settled on Polynesian islands. After financing the trips with loans and donations, they set off on an epic 101-day-long trip across 8000 kilometers, while the world was waiting for the result of the voyage.
Principal photography for Kon-Tiki took place in Norway, Malta, Bulgaria, Thailand, Sweden, and the Maldives over a period of three and a half months.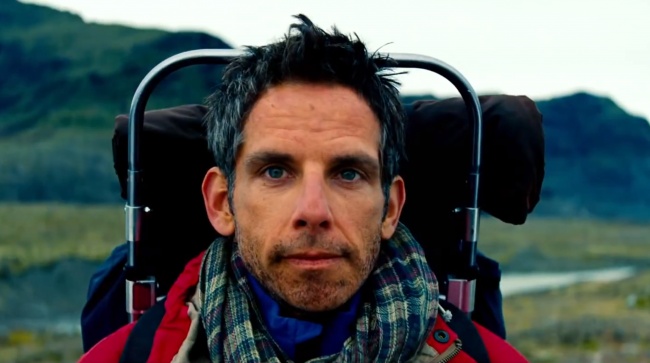 The manager of the negative assets sector of Life magazine, Walter Mitty, has been working for sixteen years for the magazine and has a tedious life, not going anywhere but from his home to his job and vice-versa. When his job is threatened, Walter takes action in the real world embarking on a global journey that turns into an adventure more extraordinary than anything he could have ever imagined. The film is, for us, a sweet reminder that life is an awesome adventure, and sometimes we need to be pushed outside of our comfort zones to enrich our lives.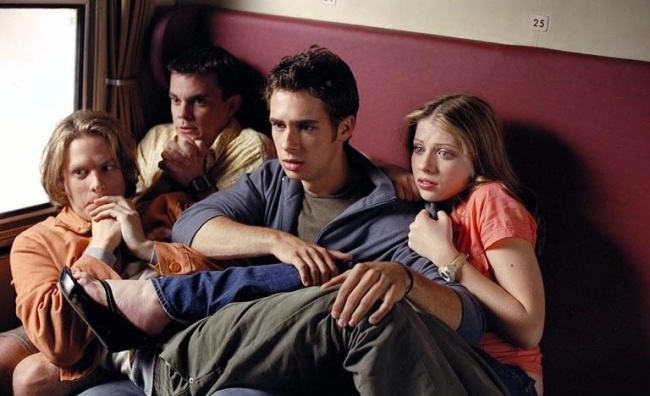 Ohio high school student Scott Thomas is a good student and nice guy – albeit a little predictable – who is about to graduate and go into pre-med. Dumped by his girlfriend, a high school grad decides to embark on an overseas adventure in Europe with his friends.
The movie takes you across Europe in a whirlwind of stereotypes, but it's kind of funny, and anyone who has roamed Europe can probably relate to a few of the situations.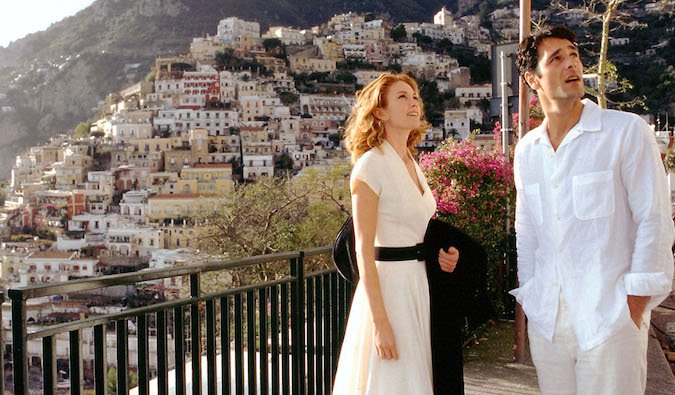 Frances Mayes (Diane Lane) is a San Francisco writer whose seemingly perfect life takes an unexpected turn when she learns that her husband has been cheating on her.
This film is about a recently divorced writer who buys a villa in Tuscany on a whim, hoping it will lead to a change in her life. With all the delightful wines, mouthwatering food, remote cottages and scenic rolling hills showed in the film, this romantic flick will inspire you to travel to this Italian paradise.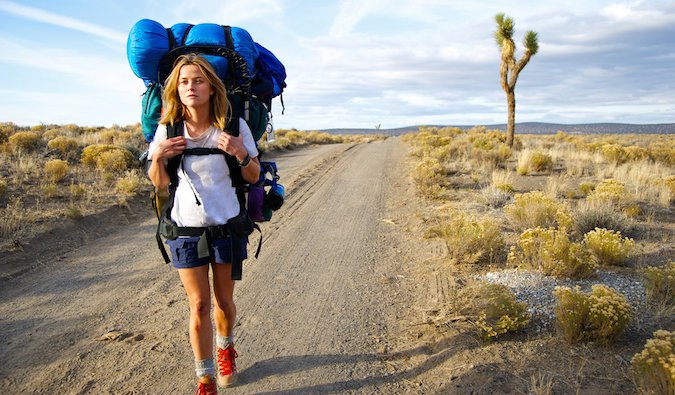 With the dissolution of her marriage and the death of her mother, Cheryl Strayed has lost all hope. After years of reckless, destructive behavior, she makes a rash decision. With absolutely no experience, driven only by sheer determination, Cheryl hikes more than a thousand miles of the Pacific Crest Trail, alone. Wild powerfully captures the terrors and pleasures of one young woman forging ahead against all the odds on a journey that maddens, strengthen, and ultimately heals her. Wild is surely an absolute must-see flick for film junkies as well as females who are into solo traveling.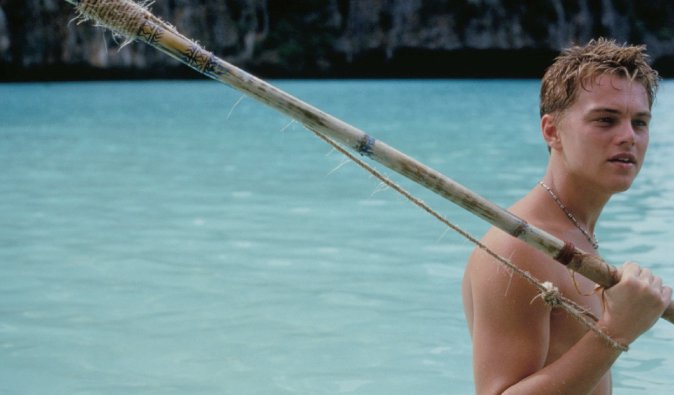 This fabulous movie was filmed on the Thai island of Koh Phi Phi.
Twenty-something Richard travels to Thailand and finds himself in possession of a strange map. Rumors state that it leads to a solitary beach paradise, a tropical bliss – excited and intrigued, he sets out to find it.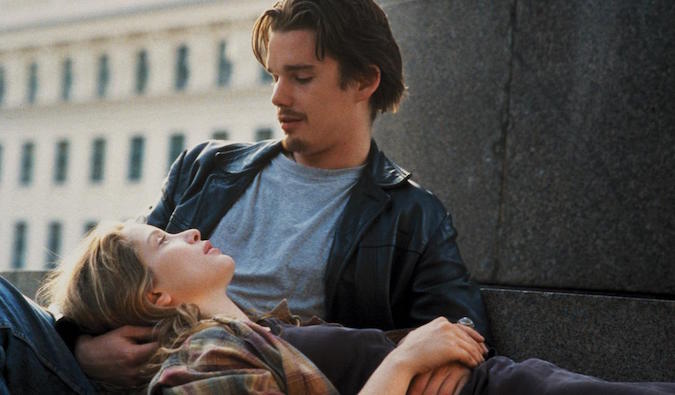 On the road, days feel like months, and when you meet someone special, one day can feel like a lifetime.
The film follows a young American man and a French woman who meets on a train, and disembark in Vienna, where they spend the night walking around the city and getting to know each other. Unfortunately, both know that this will probably be their only night together.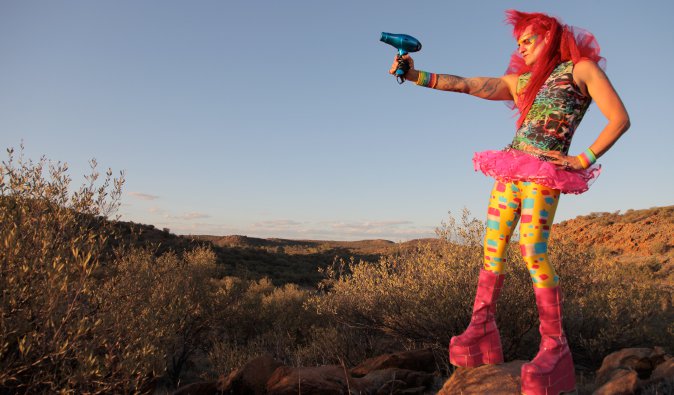 Two drag performers and a transgender woman travel across the desert to perform their unique style of cabaret. It's funny, it's heartwarming, and it won a bunch of awards. Most importantly, the movie highlights two of the best things about Australia: the Outback and awesome accents.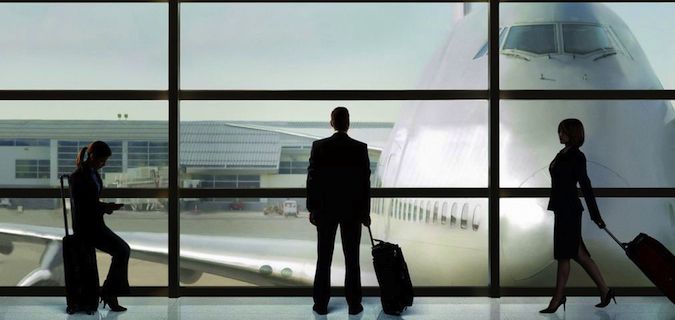 Ryan Bingham enjoys living out of a suitcase for his job traveling around the country firing people but finds that lifestyle threatened by the presence of a potential love interest and a new hire. He's a man who feels at home in airports and planes and is constantly on the move. As he says, moving is living. The movie is a must-watch for long-term travelers.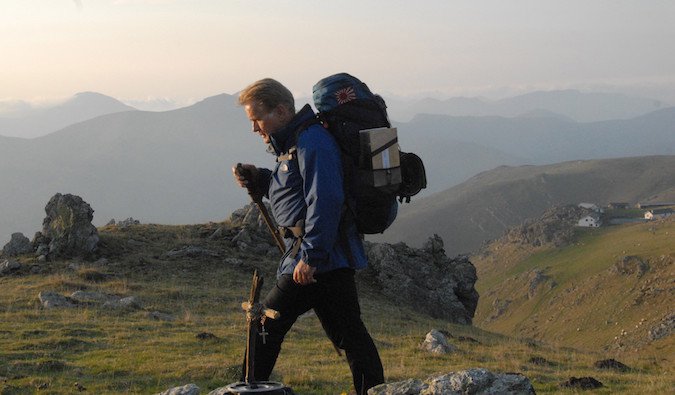 A father heads overseas to recover the body of his estranged son who died while traveling the "El Camino de Santiago," and decides to take the pilgrimage himself to pick up the ashes of his dead son. Along the way, he makes friends with some other pilgrims and begins to see why his son loved traveling so much. I guarantee that this emotional movie will make you cry.