There are lots of villages in the world, giving a remarkably beautiful experience. It is true that the cities attract people with tall skyscrapers, expensive malls, and a luxurious atmosphere, but the best way to experience the fundamental culture of a region is to travel around the smaller villages far from the big cities. That being said, below is our list of the most beautiful villages around the world.
Tip: WayAway is a flight aggregator that provides travelers with the best rates on airline tickets. Its innovative search finds the best option for specific travel dates by comparing airfares offered by all global airlines and agencies. The aggregator displays final prices, without any hidden fees. Tap here to compare prices.
But wait, there's more! Elevate your travels with Viator – the ultimate experiences marketplace by Tripadvisor. Viator is the world's largest experiences marketplace, connecting travelers with tours and activities they will remember for a lifetime. It offers more than 300,000 experiences throughout 200 countries, including wine tastings, walking tours, cooking classes, catamaran rides, tickets, and passes to popular landmarks, as well as travel and transportation services, such as bus tours and day trips. Tap here to discover more!
This article may contain affiliate links. I earn a small commission when you book through these links at no additional cost to you.
Rothenburg, Germany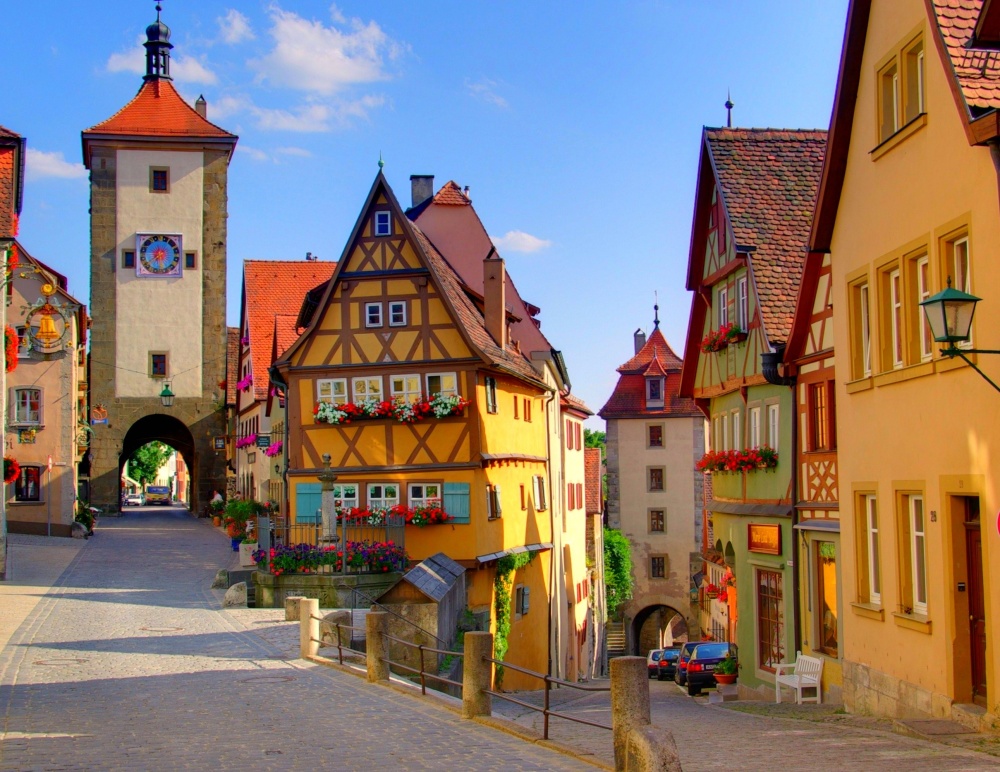 Historic, enchanting, and unchanged throughout the centuries, Rothenburg just might be the most beautiful medieval town in Germany, with its colorful houses, cobblestone lanes, and pretty squares. During the middle ages, Rothenburg was a Free Imperial City and the second-largest city in Germany. Today Rothenburg is known worldwide as being Germany's best-preserved medieval walled town.
Cinque Terre, Italy
Sitting along the Italian Riviera, the Cinque Terre is a stunning outdoor destination with plenty of magnificent coastal scenery. For those looking to stretch their legs after days admiring churches and museums in Florence or Milan, visiting Cinque Terre can be a refreshing experience. Cinque Terre offers timeless appeal and a feel of authentic Italy with its rugged coastlines and romantic town area.
Santorini, Greece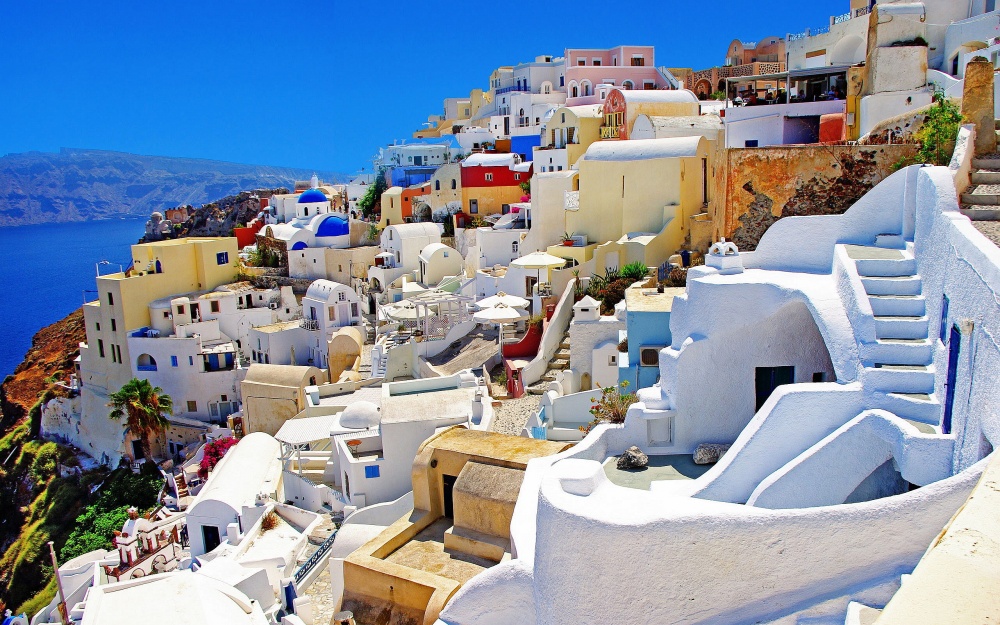 Santorini erupts with charm. A volcano embraced by the Aegean, this island phenomenon in the Cyclades gives its visitors a mythical experience.
Santorini – also known as Thera in Greek – is the island immortalized by poets and painters, thanks to its celebrated light, multi-colored cliffs, and picture-perfect sunsets. On this island, all senses are magnified, a product of its many contrasts: black earth against whitewashed homes clinging to the cliffside, or wild volcanic sculptures against sleek Cycladic lines.
Colmar, France
Nestled among vineyards, Colmar is a beautiful microcosm of Alsatian life. Colmar boasts traditional houses, canals, famous wines, superb Middle Age architecture, and stunning lights. In Colmar, 1100 computer-driven fiber optic lights of different colors and intensities illuminate the town at night on Fridays, Saturdays, and every evening during major events and important local festivals.
Bibury, UK
Bibury is a beautiful, charming village situated on the bank of the river Coln in Gloucestershire County of England. The famous English designer named William Morris described it as "The most beautiful village in England." Comprised of the 17th century stone cottages and the beautiful Coln River flowing through the village are the main attractions of Bibury. It is also among the most photographed villages in England.
Tip: Choose your ideal hotel, flights, transfers, plus any other travel arrangements you may need, and create something exceptional with Travel Republic UK. Sign up and save £25* on your first Travel Republic holiday.
Shirakawa-go, Japan
Situated at the foot of Mt. Haku-san is the quiet mountain village of Shirakawa-go. Shirakawa-go is picturesque with its rolling rice fields and river, and it also boasts traditional thatched-roof farmhouses, some of which are more than 250 years old, and among the last of its kind in Japan. Engage with locals, learn the traditional art of dyeing and weaving, and learn how to make delicious soba noodles while you're there.
Reine, Norway
With an estimated population of 300 villagers, Reine is one of those small towns that no one knows about. Perfectly situated at the mouth of Reinefjord, near the insanely beautiful Loften peaks, is the quiet, picturesque fishing village, Reine. Go to Reine to enjoy the famed, stunning northern lights and stay and enjoy life in the laidback rural fishing village. Stay in a rorbu (a converted, old fisherman's cottage), go whale watching and fishing as the locals do, or camp out under the stars, go biking, kayaking, or bird watching, and truly connect with nature.
Tip: If you're looking for the best places to stay in Norway, look no further! Make your vacation memorable and spend this Summer at Scandic. Visit One of Our Hotels this Summer in Norway. 
Wengen, Switzerland
Wengen was once primarily an alpine farming community but has since become a resort town teeming with tourists eager to ski the snow-covered slopes in the Winter and hike trails in the Summer. Despite the influx of tourists, the mountain village has retained its homestyle, postcard vibe with its timber houses, well-dispersed holiday chalets, soaring mountains, and magnificent landscape.
Cua Van, Vietnam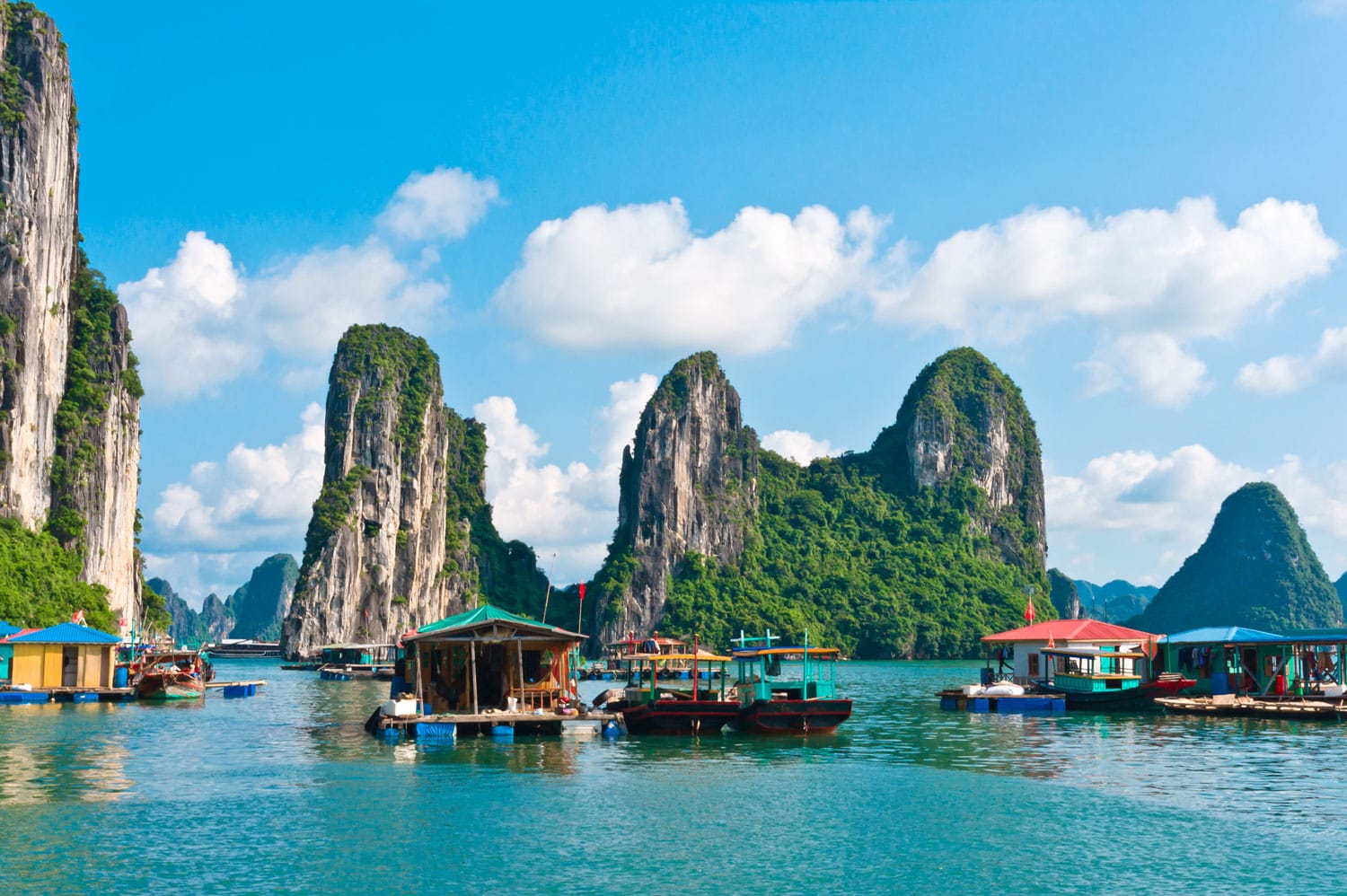 Charming and enchanting, Ha Long Bay is famous for its natural beauty. Cua Van is just one of the fishing villages along Ha Long Bay but is believed to be its most popular spot. Situated on an emerald green bay surrounded by mountains is the serene Cua Van, home to beautiful and exotic marine life, caves and grottoes perfect for exploring, and vibrant village culture.
Ping'an Village, China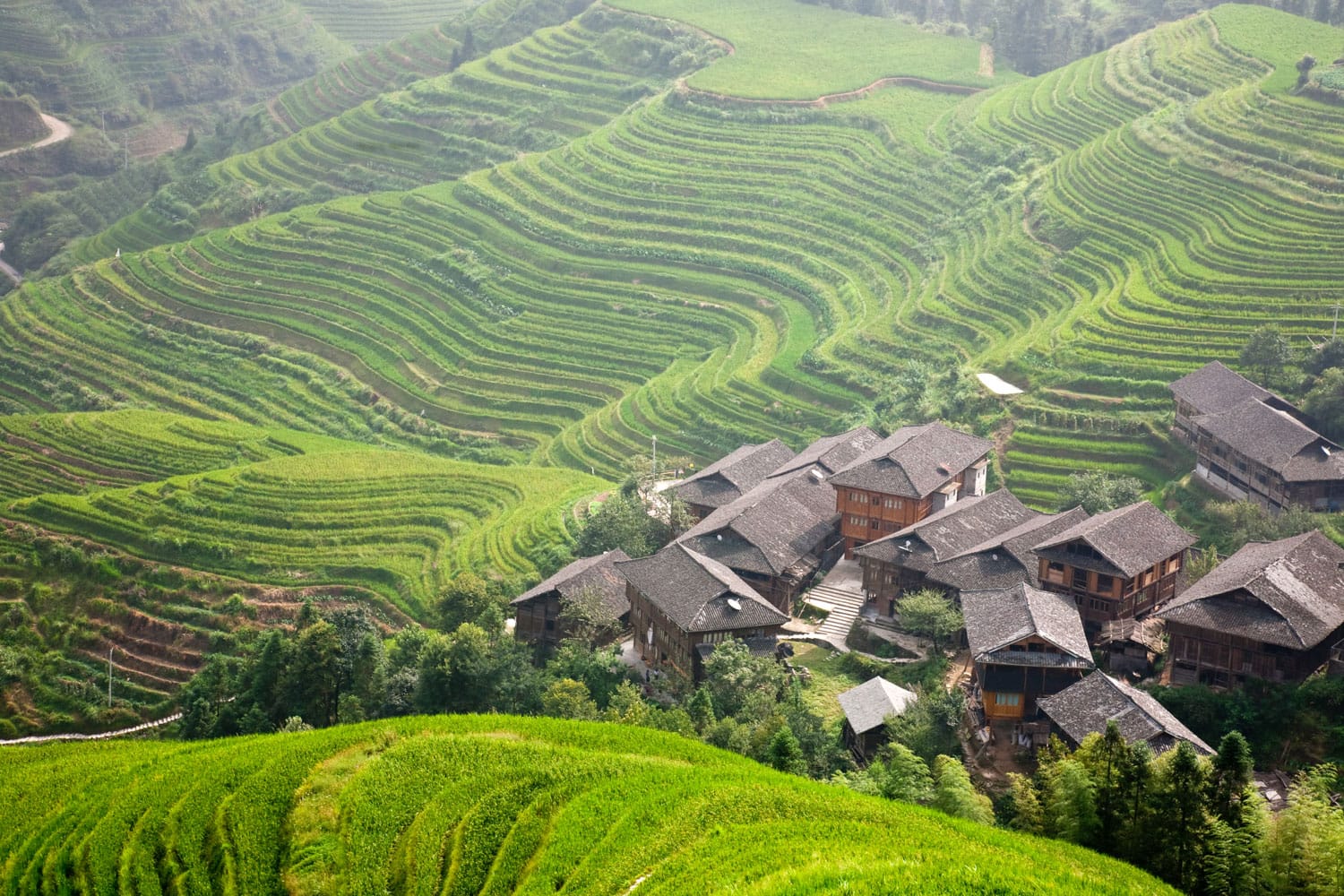 Ping'an Village rests atop the peak of Longsheng County's famous Longji rice terraces, 1200 meters above sea level. Ping'an is a small community of rice farmers where old traditions and local culture are apparent and thriving. Scenic narrow mountain roads leading to the peak offer a splendid view of the amazingly vast rice fields whose different terrace levels are nicknamed by locals according to their varying shapes.
Qasigiannguit, Greenland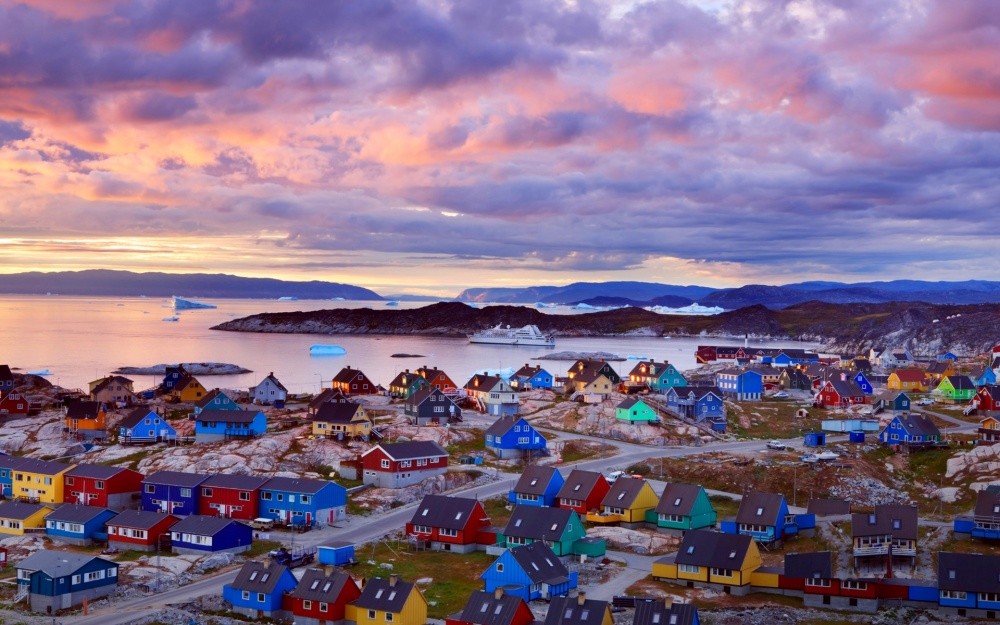 Qasigiannguit, Greenland, is something of a forgotten paradise and another one of those small towns that no one knows about. Beautifully situated in Disko Bay, surrounded by high and steep mountains rising to about 450 meters, Qasigiannguit is named 'Spotted Seals' for the marine life in the bay. The open land and high mountains around Qasigiannguit are challenging hike but offer a worthwhile view of the bay.
Sintra, Portugal
Sintra is a delightful Portuguese town that is situated within the hills of the Serra de Sintra. Hidden within these pine-covered hills are extravagant palaces, opulent mansions, and the ruins of an ancient castle.
The variety of fascinating historic buildings and enthralling attractions combine to form a fantastic tourist destination. Sintra is regarded as the best day trip from Lisbon, and a visit to this wonderful town must be included in your holiday plans.
Kvivik, Faroe Islands
The village of Kvívík is the site of the interesting remains of a well-preserved Viking farmstead. Leynar, a small village set amidst some of the most splendid scenery in the Faroes, is home to a lake full of seatrout and salmon.
Filzmoos, Austria
Located in the Dachstein mountains, the Salzburg community of Filzmoos is one of the most beautiful mountain villages in Austria. It is the perfect place for anyone looking for winter fun in a charming Austrian village, without necessarily being an avid skier.
Portofino, Italy
Portofino is a stunning fishing village on the Italian Riviera. Famous for its beautiful harbor and vibrantly colored buildings, it's one of the most beautiful ports in the Mediterranean! Portofino is famous not only for its stunning views, but it is also a popular place for the rich and famous.
Castellfollit de la Roca, Spain
One of the most scenic villages in Catalonia, Castellfollit de la Roca is dramatically perched atop a cliffside at the meeting point of two rivers. Located in the Garrotxa volcanic area in the north of Catalonia, not far from the Pyrenees mountains, Castellfollit de la Roca is an ideal stop-off to include on your route of some of the region's most beautiful rural towns and villages.
Maska, Spain
Masca is a small mountain village on the island of Tenerife. Originally a ' Guanche settlement, before the Spanish conquest in 1496. This beautiful village lies at an altitude of 650 m in the Macizo de Teno mountains, which extend up to the northwesternmost point of Tenerife.
The village lies at the head of the Masca Gorge. The trail from the village down the gorge to the beach on the Atlantic Ocean is a popular, though strenuous, hiking route, which takes about 3 hours each way.
Puglia, Italy
rocky cliffs with white-washed houses perched over cyan waters might be the image that comes to mind. The Puglia is one of Italy's loveliest undiscovered gems. Among Italy's 20 different regions, Puglia is easily identified on the map, as it runs down the east coast of the country from the Gargano Peninsula all the way into the "heel of the boot".
Larung Gar, Tibet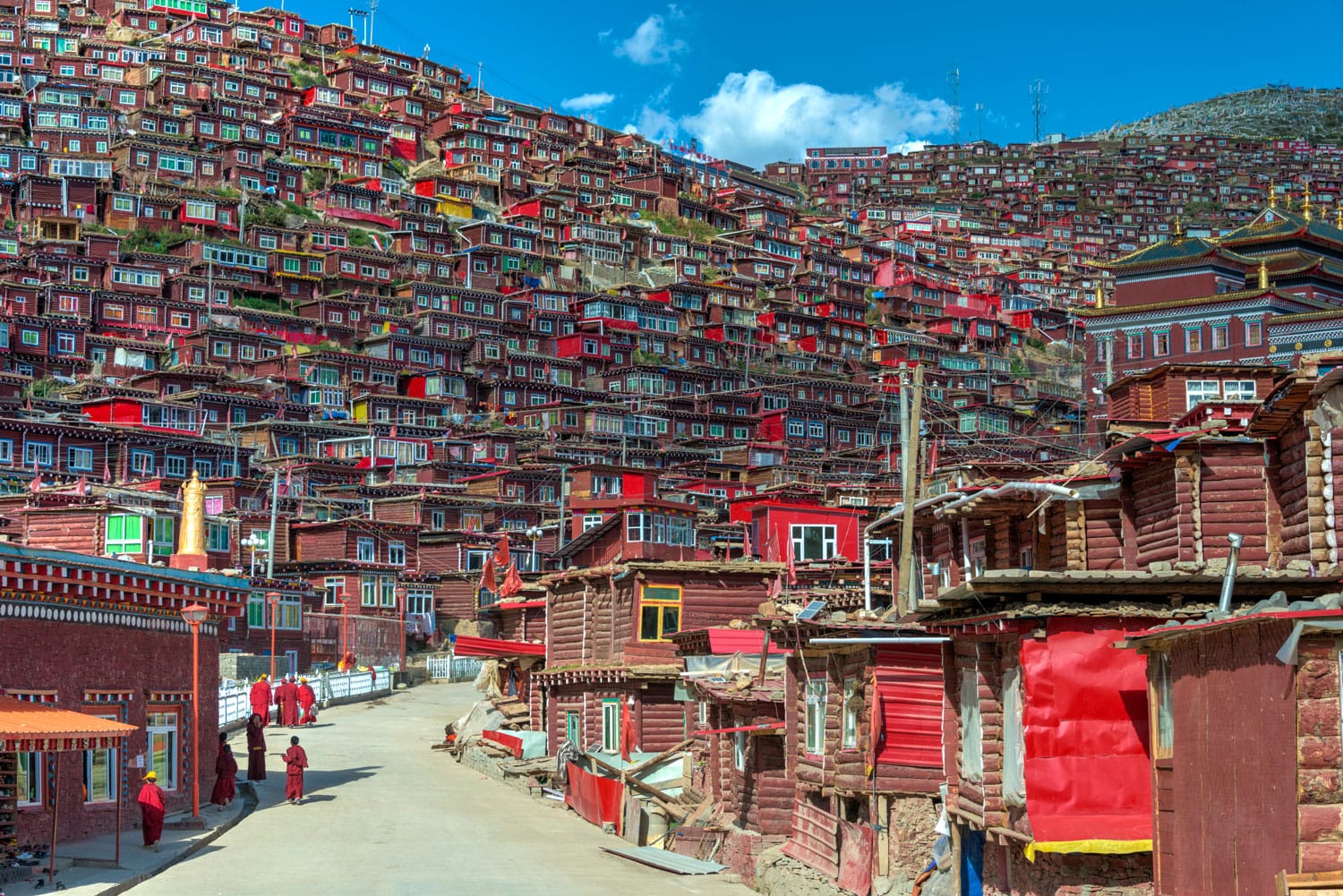 At the eastern end of the vast Tibetan Plateau is the landmark monastery town Larung Gar, the largest Tibetan Buddhist institute in the world. This cultural, historical, and religious site's inhabitants and buildings currently face the threat of forced migration and demolition, and unless the international community acts quickly, this beautiful Tibetan village will soon be no more.
Rocamadour, France
The lovely village of Rocamadour is on the eastern edge of the area, across the border from the Dordogne into the Lot department. The first shock is the place itself – in reality, a tiny village with a worldwide reputation – seen from l'Hospitalet! Built into the cliffside on successive levels, 120 meters in length, it clings high above a canyon through which flows the Alzou. Its houses, roofs, and churches seem part of the rock itself.
Read more: Top 15 Most Romantic Travel Destinations around the World.