Looking for the perfect gift for the traveler in your life? After trying countless products over more than a decade of travel, we've narrowed down the best gifts for travelers that you can buy.
Whether your fellow world wanderers travel frequently for work or for pleasure, these presents will make their trips a little easier and their memories a bit brighter.
Please check out our other round-ups for the Top 25 Christmas Gifts For Travelers You Can Easily Get From Amazon or Top 15 Crazy Gift Ideas For Travelers Under 10$
This post contains affiliate links, meaning if you buy something through one of these links, we may earn a small commission, at no extra cost to you.
Homdox Portable Laptop Stand Table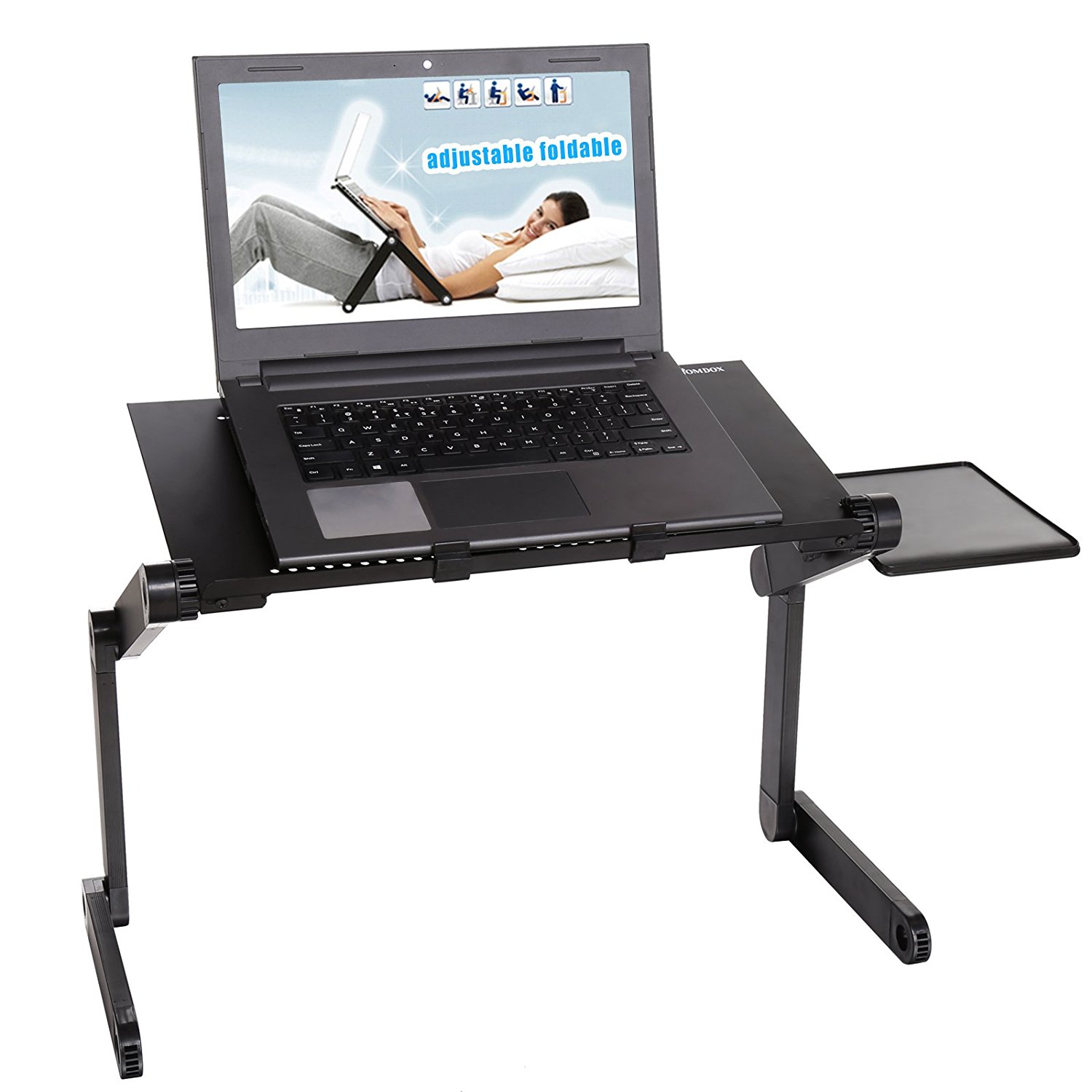 Enjoy the fun of the Internet on the bed, sofa, table, carpet, or lawn with Homdox Portable Laptop Stand Table. It can be used as a laptop desk, writing desk, Sketchpad, table, flower stand, etc.
You can adjust the 3 knobs in the leg of the desk to different heights and angles you need. It has a fan on the table bottom, which will keep your computer cool!
Anti-Theft Travel Backpack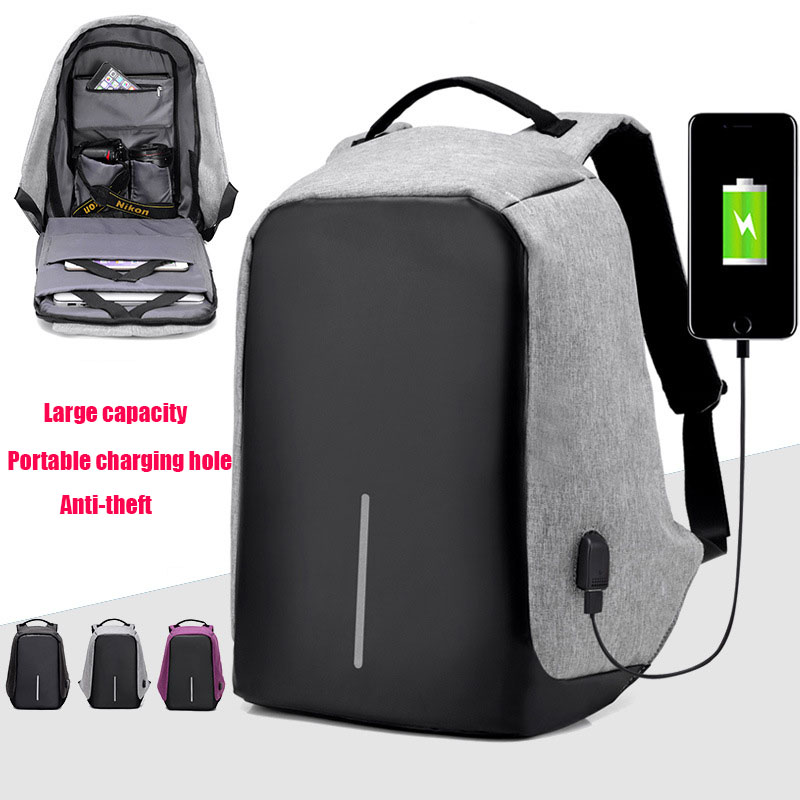 This water-resistant backpack with a hidden zipper design has 2 padded laptop sleeves, and pockets, that provide a separate space for your Laptop, tablet, power adapter, cables, books, clothes, phone, pen, keys, wallet, water bottles, and more. And WOOW…It also has an External USB with a built-in charging cable that offers a convenient charging of your electronic device anywhere you go.
And for those whose rush hour is spent pedaling, there is a reflective strip to keep you visible.
Bag Bungee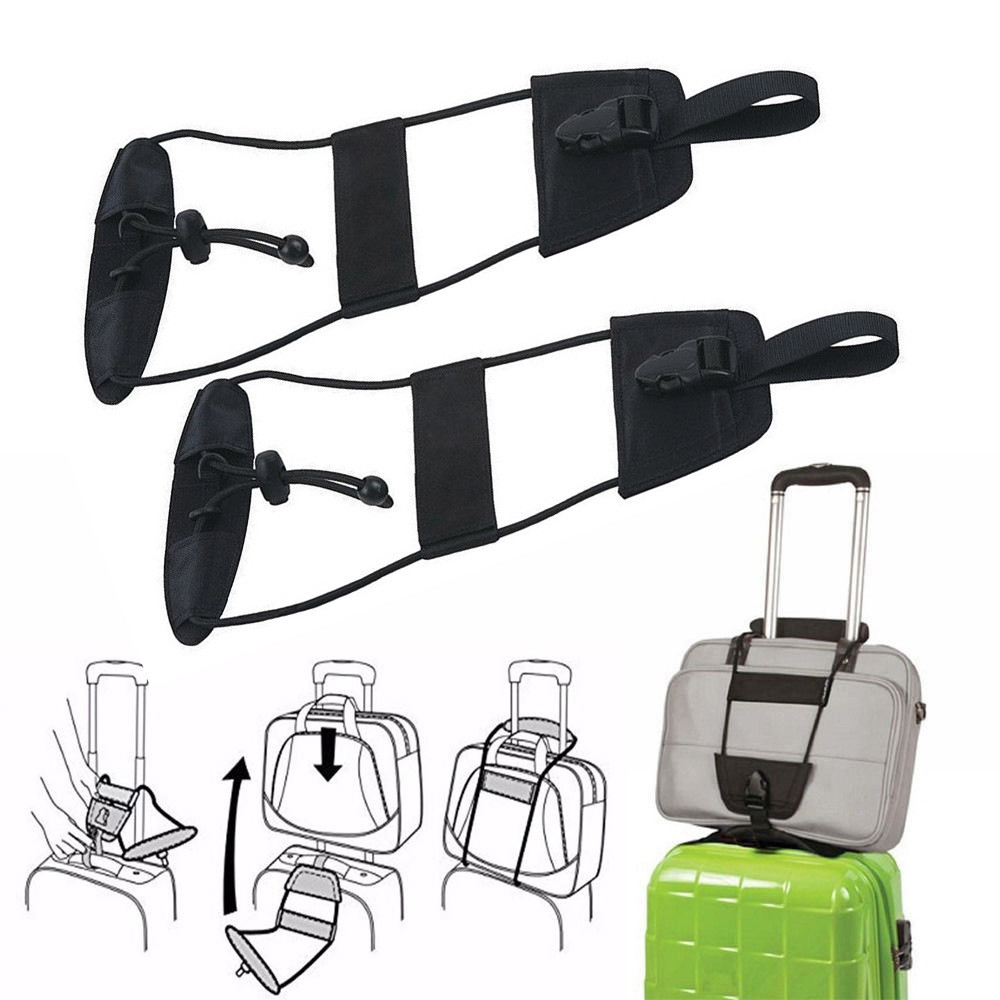 If you ever felt like you needed an extra hand around your luggage, with this bag bungee you will never feel overwhelmed or frustrated with the luggage when you're hurrying to catch your airplane. This luggage packing belt makes two items move as one. Easy to connect your travel bag, laptop bag, or clothes to your suitcase. Leave your hand free in carrying the bags.
This is a great gift for travelers and an excellent travel accessory that should not be missed!
Creative Luggage Tag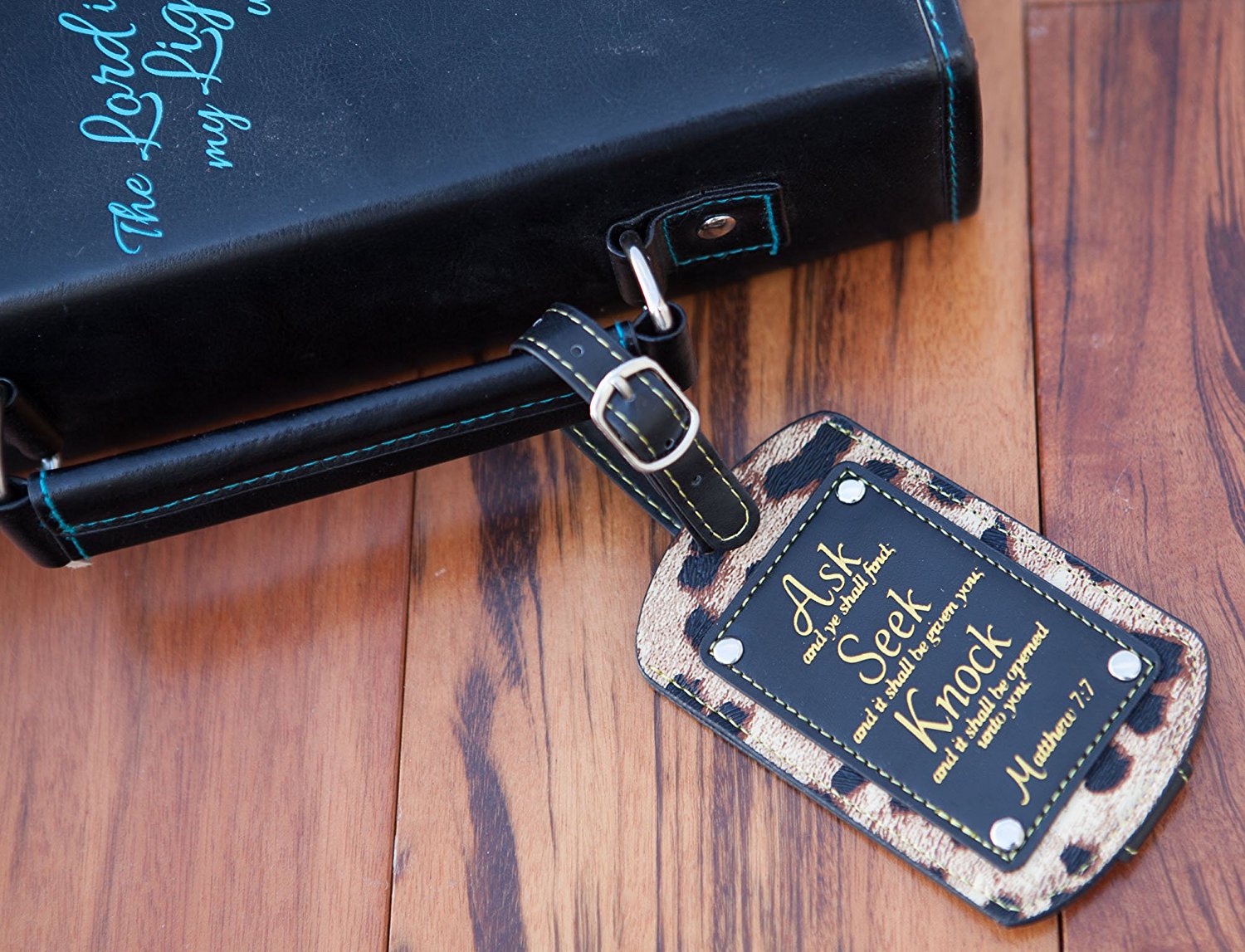 This is another perfect gift for travelers. A unique design ID Tag is great for any kind of luggage, suitcase, or anything you would like to put your ID on.
Will surely stand out at baggage claim, it is perfect for any travel occasion.
Travel Toiletry Bag by Freegracee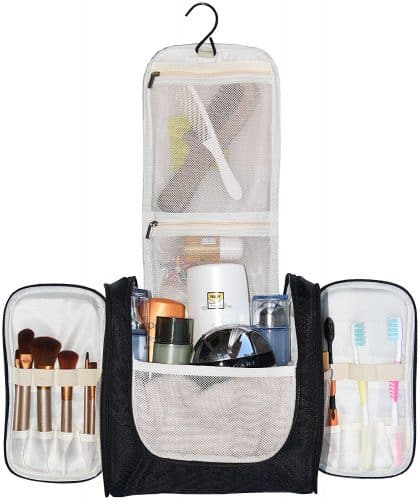 Keep your most precious cargo, AKA your make-up, organized with this comfort case that's transparent, so you can keep everything in plain sight and especially suited to handle travel spills. Zippered side pockets let you quickly access essential items. This toiletry bag also includes a removable hanging hook for those who prefer a countertop kit.
Mini Stainless Travel Cup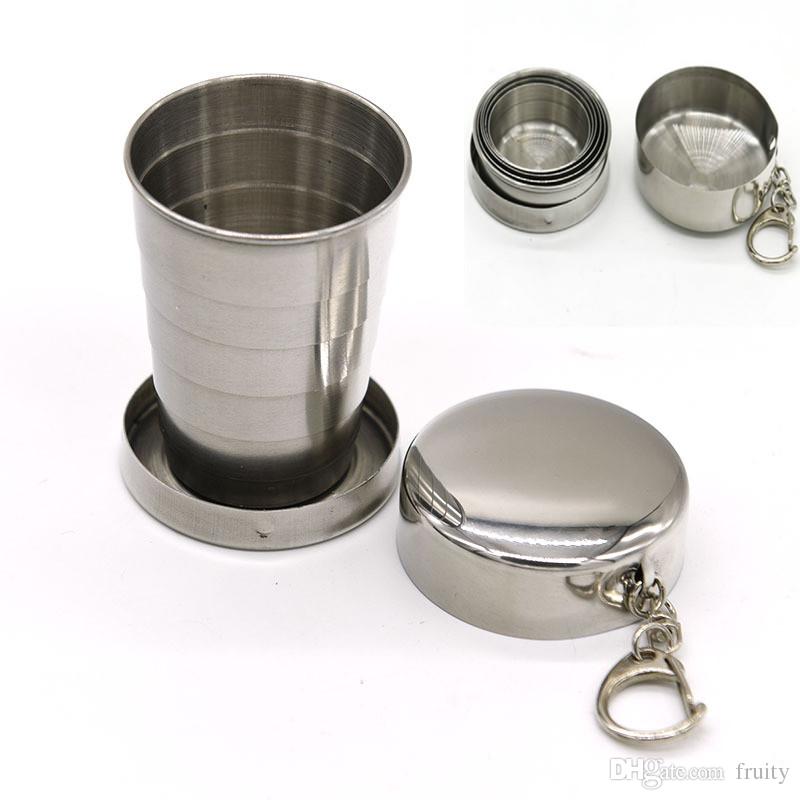 This is a unique gift that is perfect for camping, hiking, mountaineering, and other outdoor activities.
This mini stainless cup has a small and exquisite appearance, and it is convenient to carry. With a key ring, it occupies little space in a travel bag it is very easy to use.
Coffee Thermos + Coffee Mug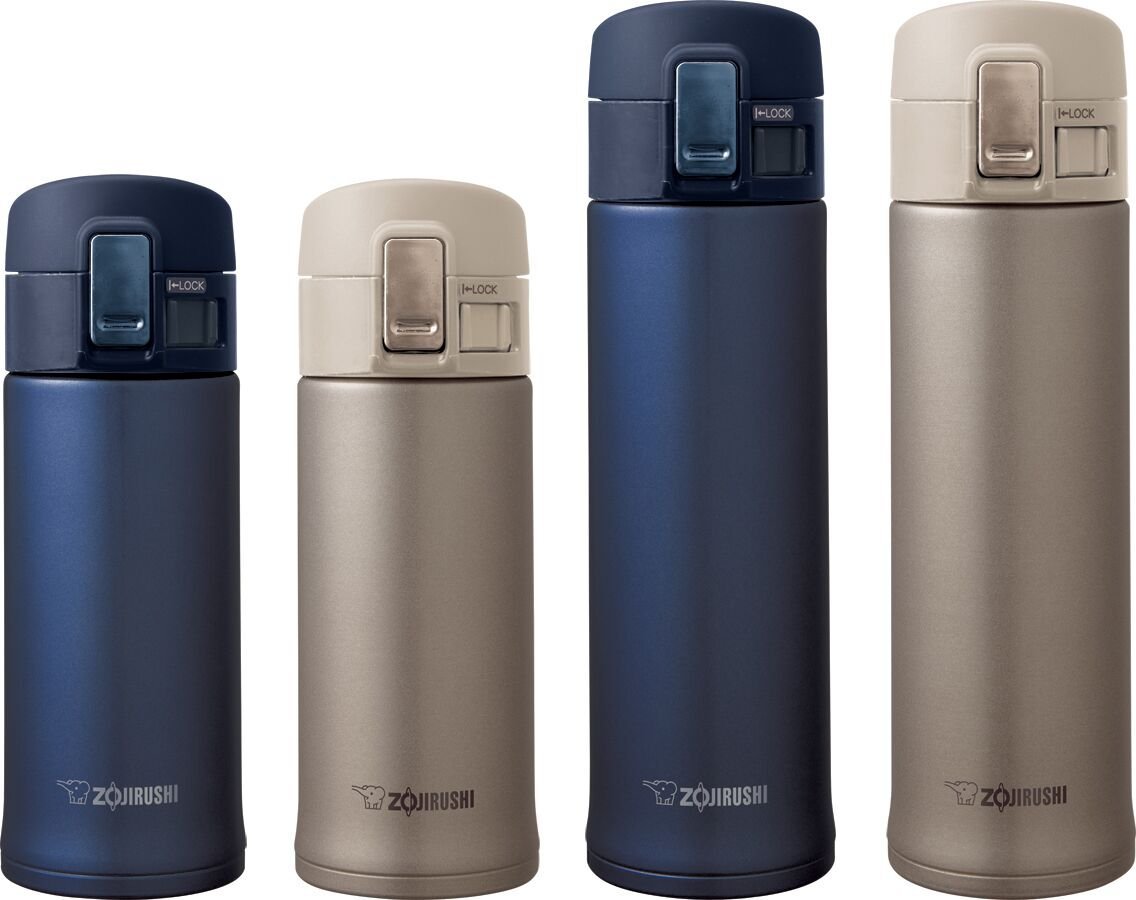 If you're looking for a mug that will keep your drinks extremely hot or cold for hours, this is one for you. It's compact, lightweight, and won't leak a drop.
The stainless steel mug is also super comfortable to carry and very useful on the way.
Portable Air Sofa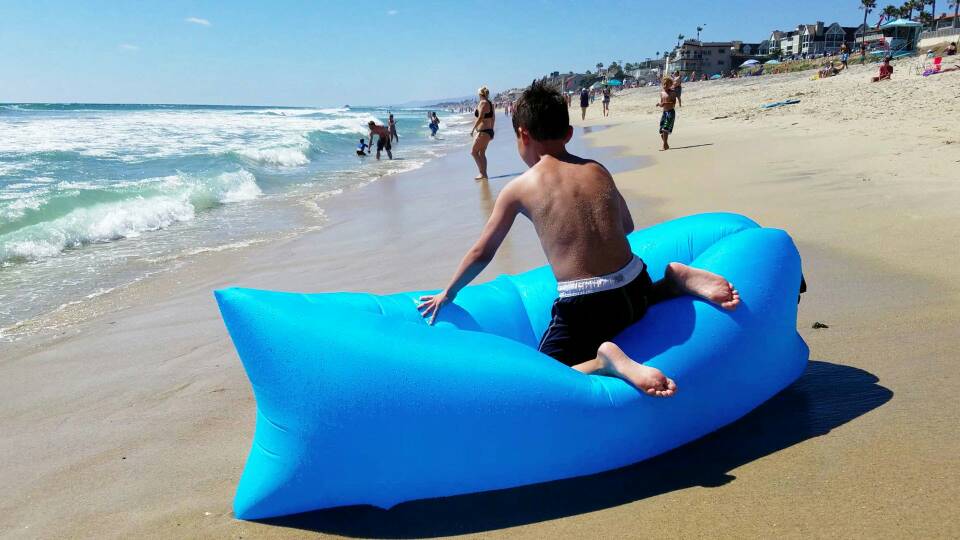 Inflatable loungers are an excellent outdoor accessory, perfect for days at the beach, backyard picnics, and other outdoor activities. It will be a super cool gift for those who always travel.
A portable air sofa can also be used on water, great for recreation, leisure, rest, sleep, etc. With a portable bag, it's easy to store and carry outdoors.
USB Adapter Plug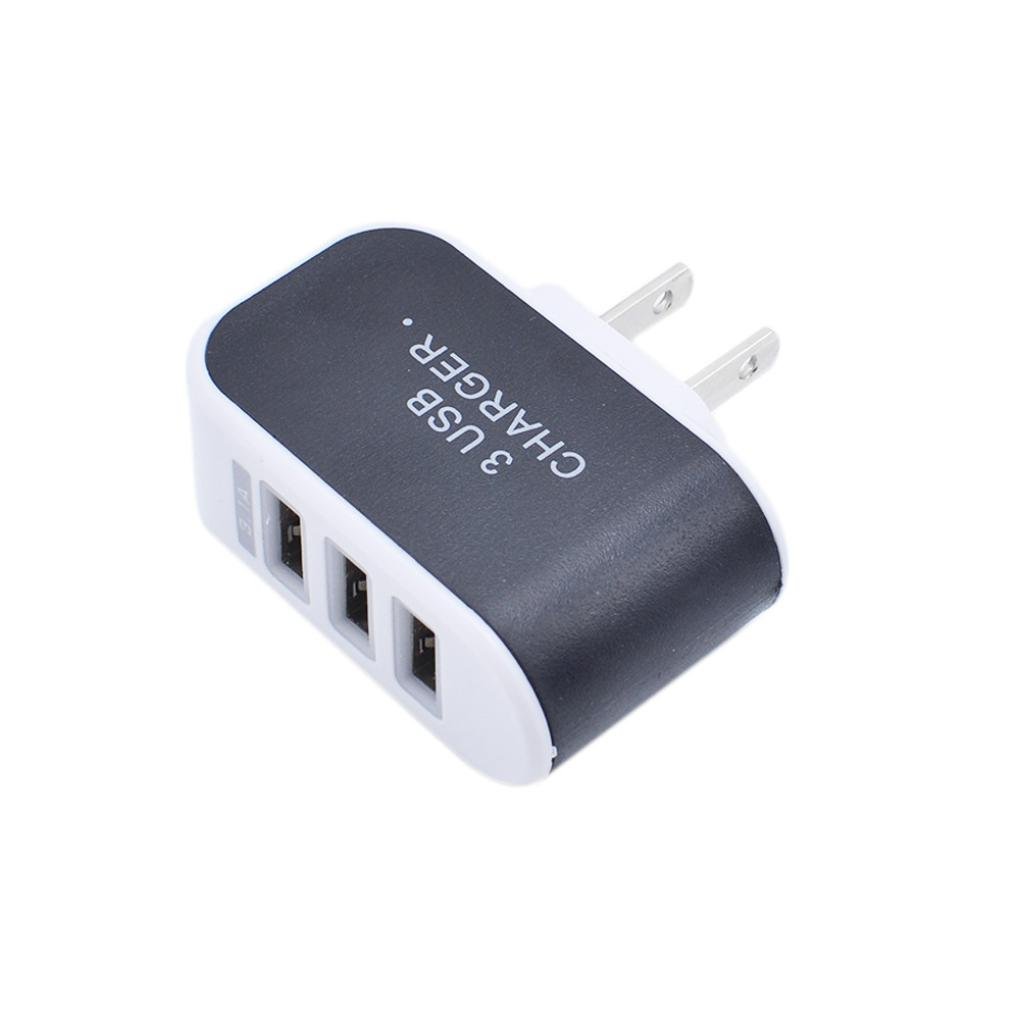 A portable travel adaptor plug is a super useful gift for every traveler.
Cell phone and electronic users know that there is nothing more frustrating than a low battery alert in the middle of traveling.
That is why a USB adapter plug is great for charging cell phones, cameras, and MP3 players at the same time.
Eat Sleep Travel Repeat T-Shirts For Him and Her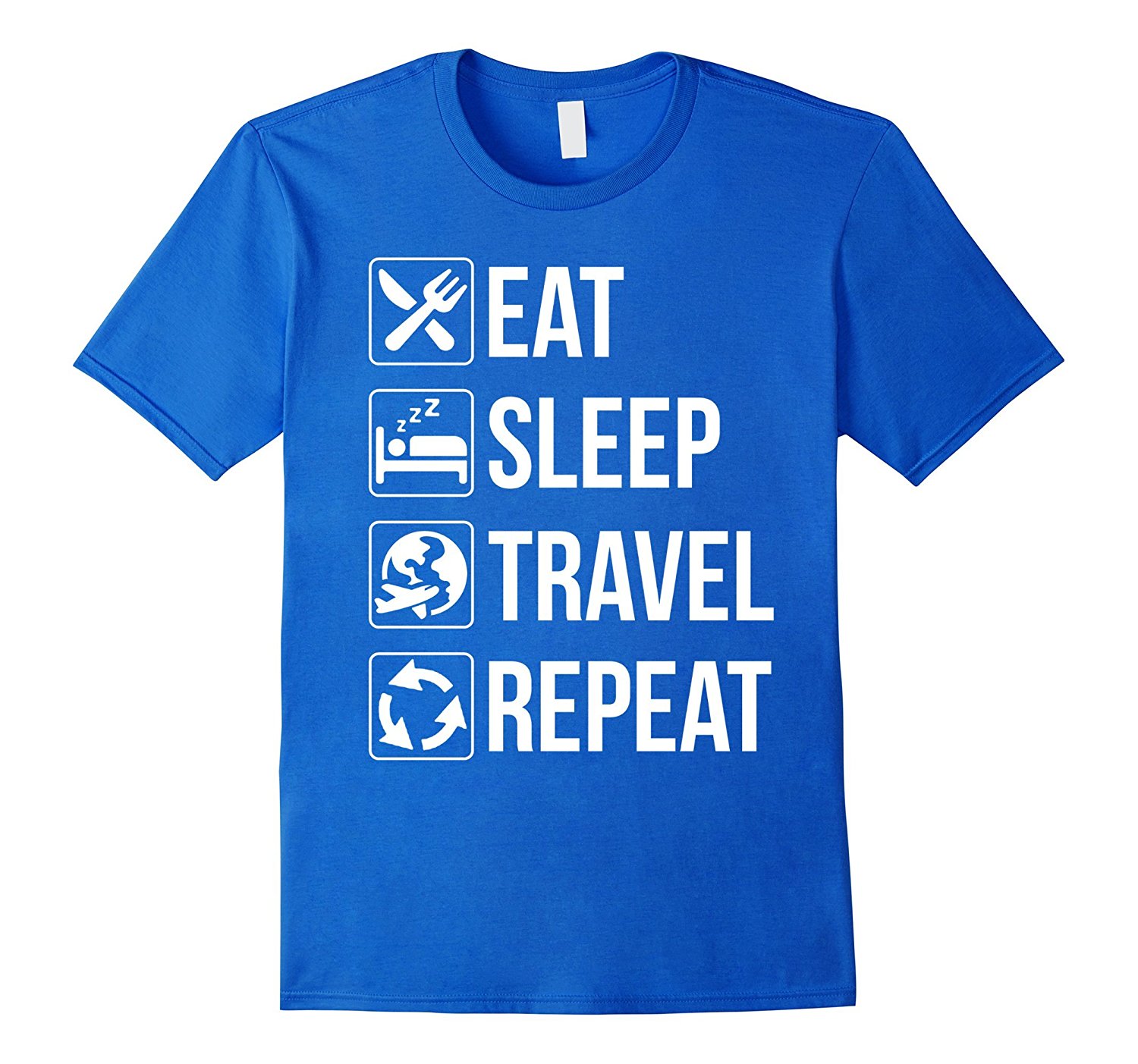 A stylish shirt with a cool travel quote or travel-related design is perfect for that tailored look under a sweater or sweatshirt, or to wear by itself with a pair of jeans.
Travel t-shirts can be a great gift for your explorer and traveler men and women friends. They will wear it while traveling to the beach, another country, a theme park, or the outdoors, and always remember you.
Scratch Map Deluxe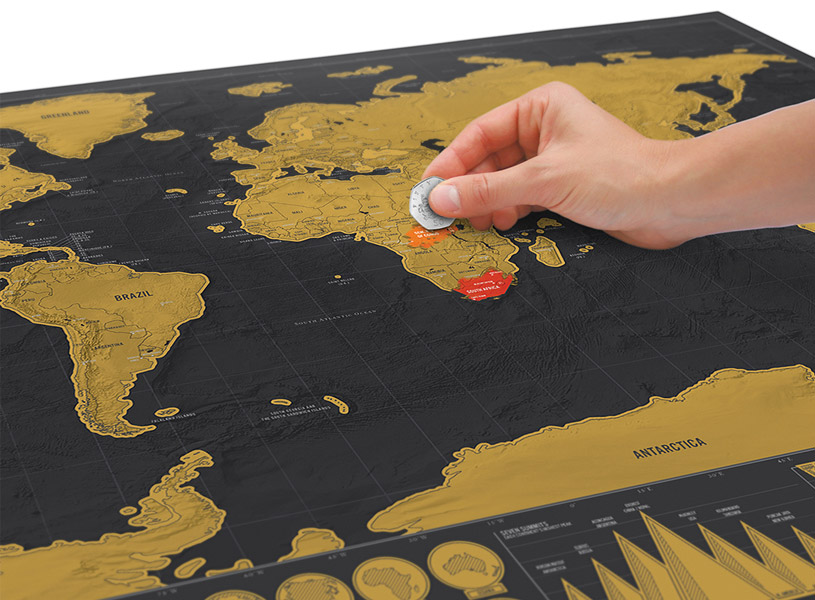 Travel can make the world feel smaller but also grander and beautiful-which is exactly how this interactive map presents it. The map is printed in a refined gold-and-black palette, but take an eraser and scratch off the places you have visited, and vivid bursts of color are revealed underneath. Additional discoveries can be made along the bottom of the map, which features a row of infographics with interesting facts about world geography.
Organizing Travel 4-pack for Her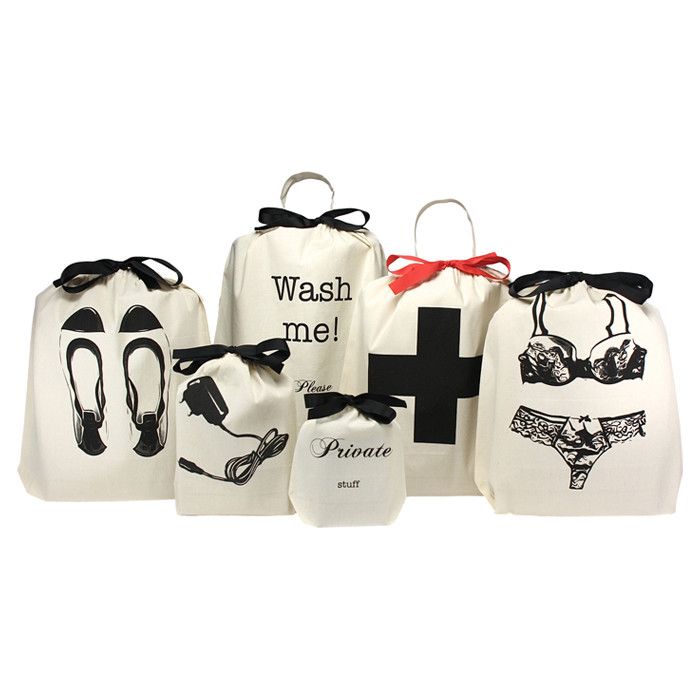 Travel is complicated enough without getting shoe schmutz on your shirt or fishing around in the bottom of your luggage as you try to find your charging cords. But it gets a lot easier when you're using these stylish pouches. This set of handy travel bags is very useful, each printed with a bold, black-and-white image of its content and sealed with a grosgrain ribbon. Use them to pack your shoes, laundry, blow dryer, lingerie, and everything you need will be neatly contained, untangled, and right where you need it.
World Map Watch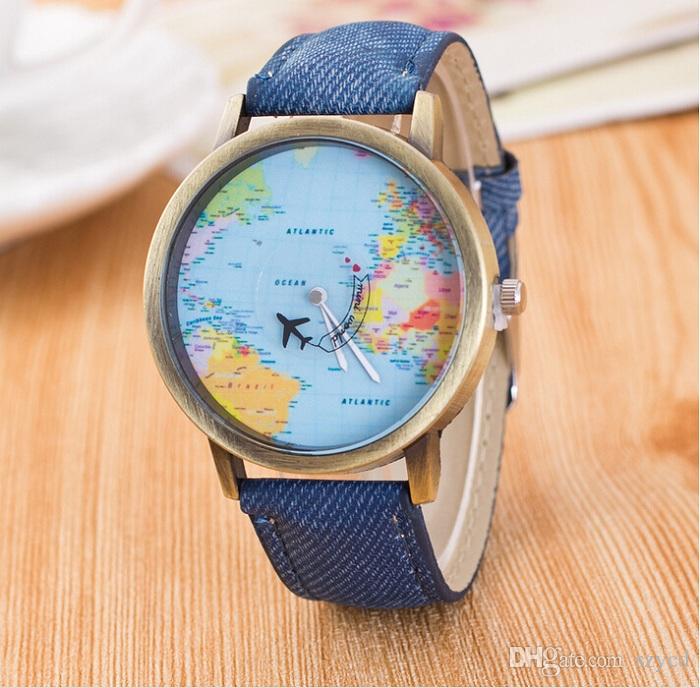 Watch with world map is a suitable gift for all travelers.
Chic flying airplane map dial – a mini world wear hands.
World map face dial watch, personalized dial without scale display, the plane fly above the map, clockwise move as second hand.
Perfect for the globetrotter with wanderlust!
Travel Diary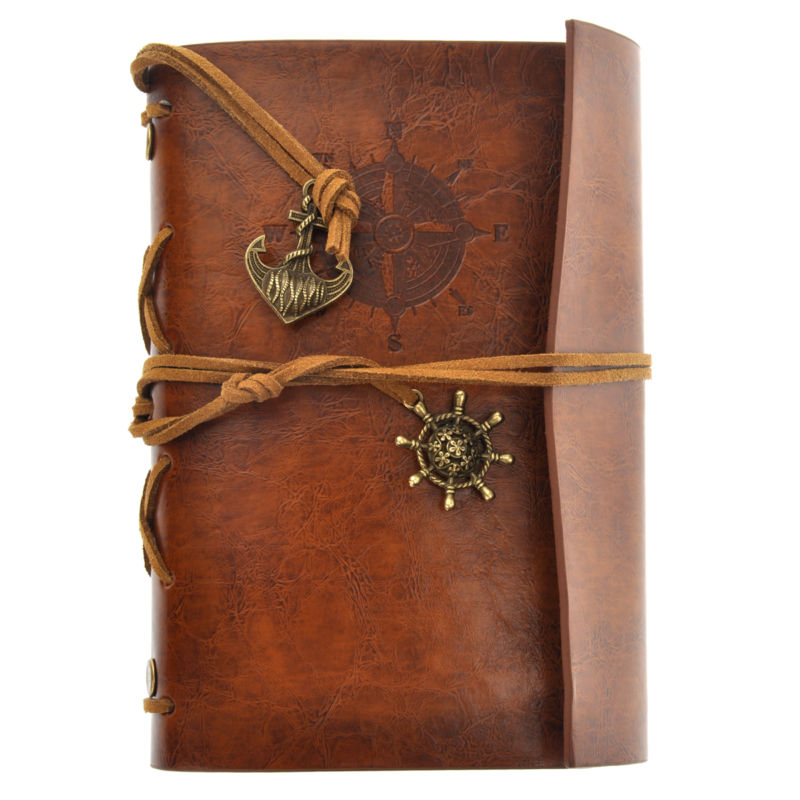 With a unique Travel Diary, everyone will be able to relive their adventures again and again. While older generations kept a record of their travels on the lid of their steamer truck, with the handy take-along album newer generations now have a place to store and share the priceless fragments kept from journeys.
Flavor Infuser Water Bottle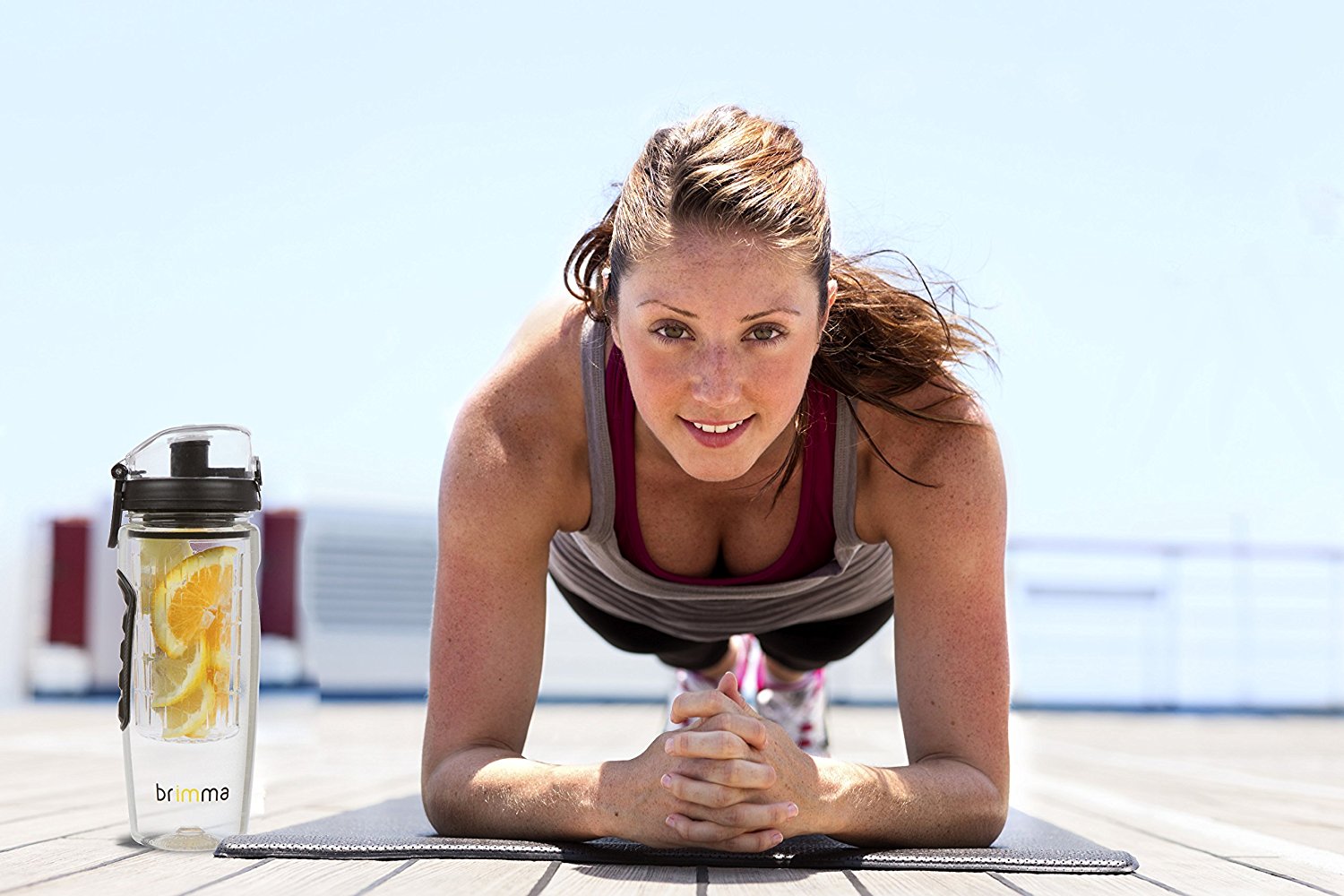 Anyone can be a mixologist extraordinaire with this flavor-infusing water bottle. Treat yourself to a refreshing, midday pick-me-up of lemon and mint, or a splash of summertime with strawberries and blueberries. This sleek, glass bottle also cuts the environment a break, reducing our dependence on plastic water bottles.
Moscow Mule Carry-On Cocktail Kit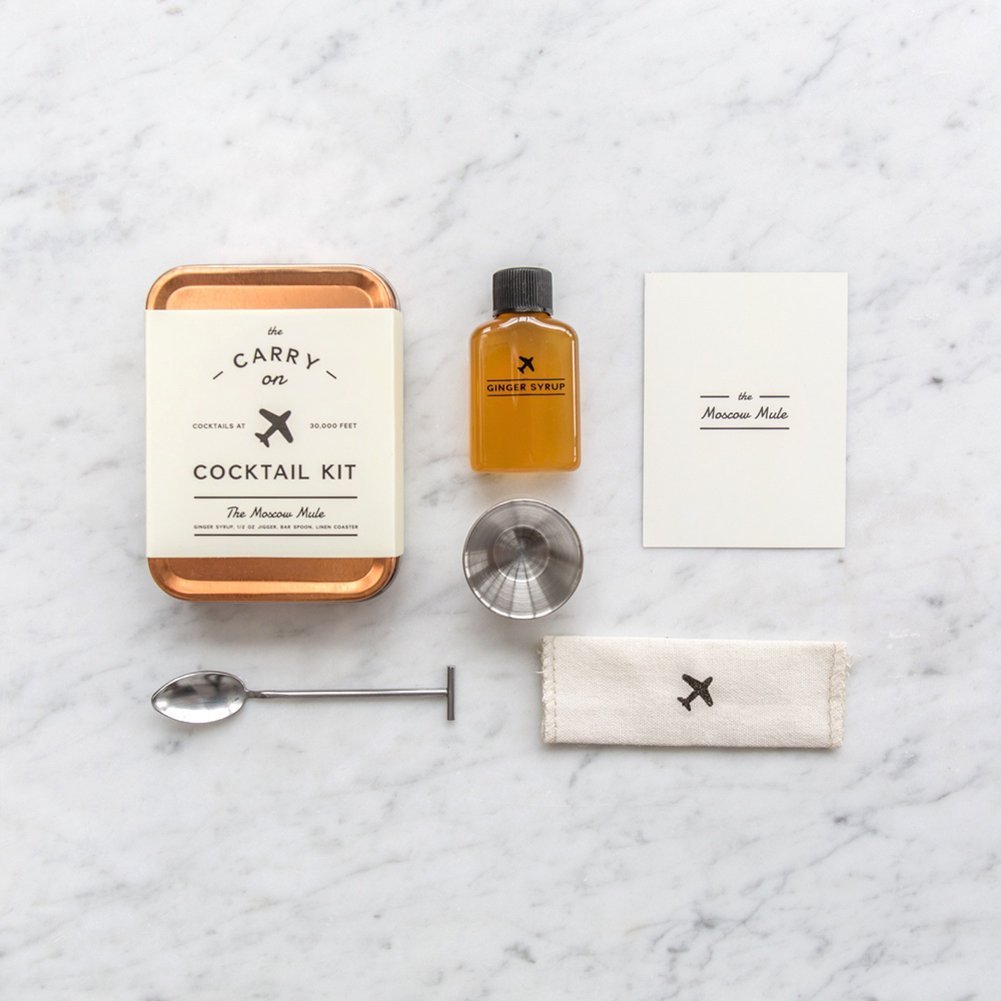 Pilot your own takeoff with this personal cocktail kit made for a couple of jet-setters. The kit will sail through security and supply you with all you need to make two craft cocktails during your flight: small-batch ginger syrup, a stainless steel jigger, a linen cocktail napkin, a mini bar spoon, and a recipe card. Just order a mini bottle of vodka and your mules will be kicking in a jiffy. The flight-themed tin adds a dash of first-class flair to the affair.
Luggage Cover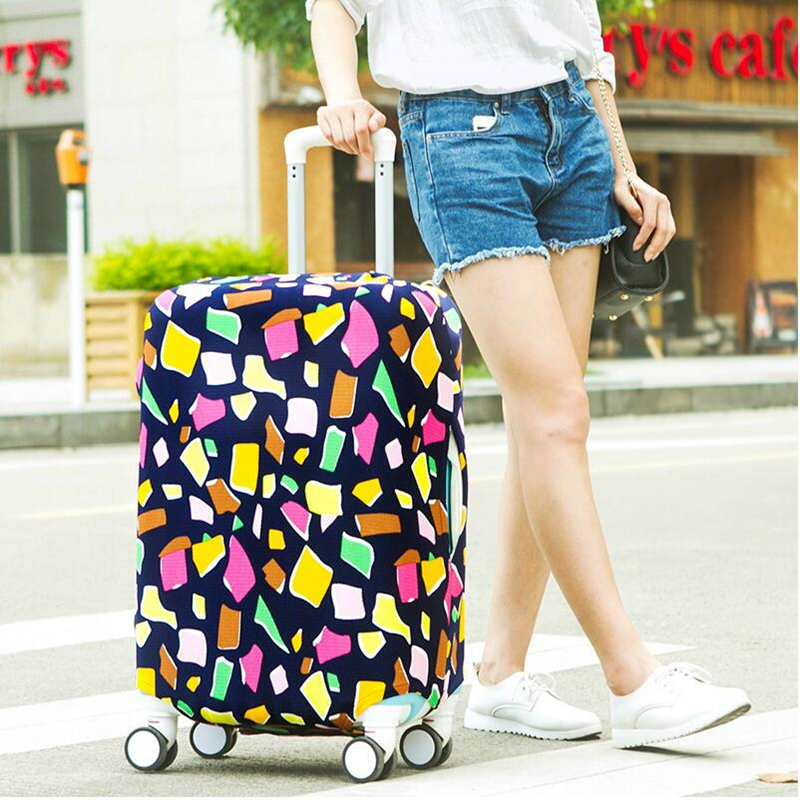 Make your luggage stand out in the crowd with a stylish luggage cover. Bring bliss to baggage claim and earn miles and miles of smiles. It can protect from dust, scratches, rain, and other damage. Add that extra security and weather protection to your personal belongings and avoid extra time and cost of plastic wrapping at the airport.
When not in use, you can also fold it into a small size to save space for convenience to carry.
Travel Neck Pillow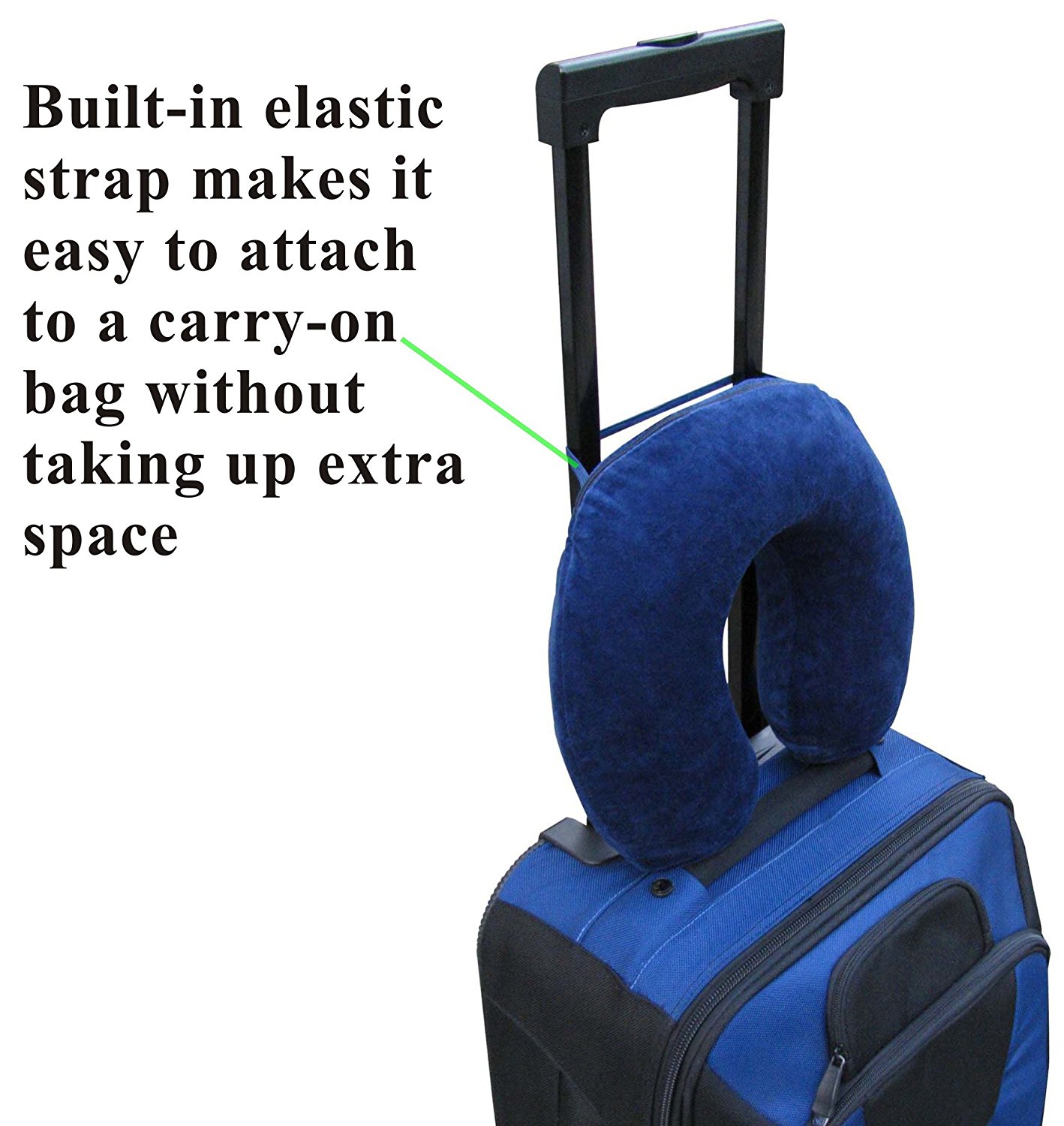 An airplane pillow is a much-needed piece of travel gear – particularly on long flights spent in the main cabin. Everyone who has traveled at least once knows that neck pain can make your journey unbearable. Some people suffer and aren't even aware that their problem can easily be solved by using a travel neck pillow. It supports your neck during a flight or when you are on the train and allows your spine and neck to relax – you can sleep or read without being distracted by the nasty pain.
A cozy travel pillow makes a perfect gift that will last for years and remind your loved ones that you care about them.
Packing Cubes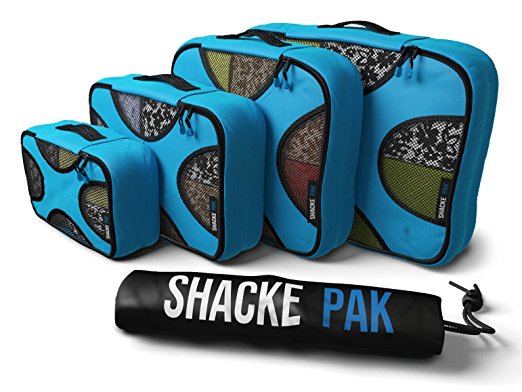 Packing cubes are perfect to keep clothes, shoes, and souvenirs protected and organized. Using packing cubes does indeed help you pack more into a small space. There are a couple of reasons for this. One, it helps compress your items. Two, it helps things stay organized so you can arrange them better.
Anker Portable Cell Phone Battery Charger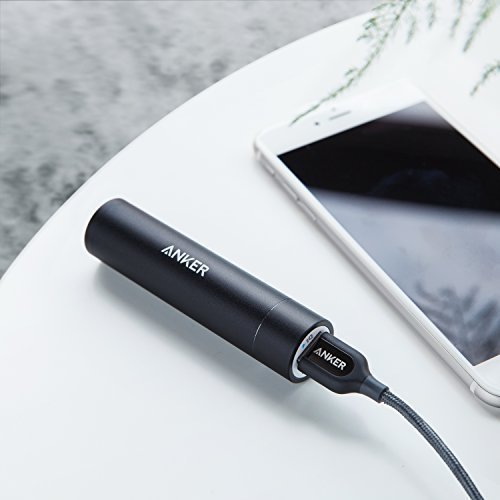 While traveling alone, if your cell phone dies, you're lost. There's no way to navigate using Google Maps or call/text for help.
You can use this Anker portable charger. It works great! It charges way faster than a regular cord in the wall. The best part? It's about the size of a lipstick case, so it doesn't take up much space in your bag. Not only do these portable chargers make great gifts for travelers, but they also are great stocking stuffers for anyone who has a cell phone (which is basically everyone).