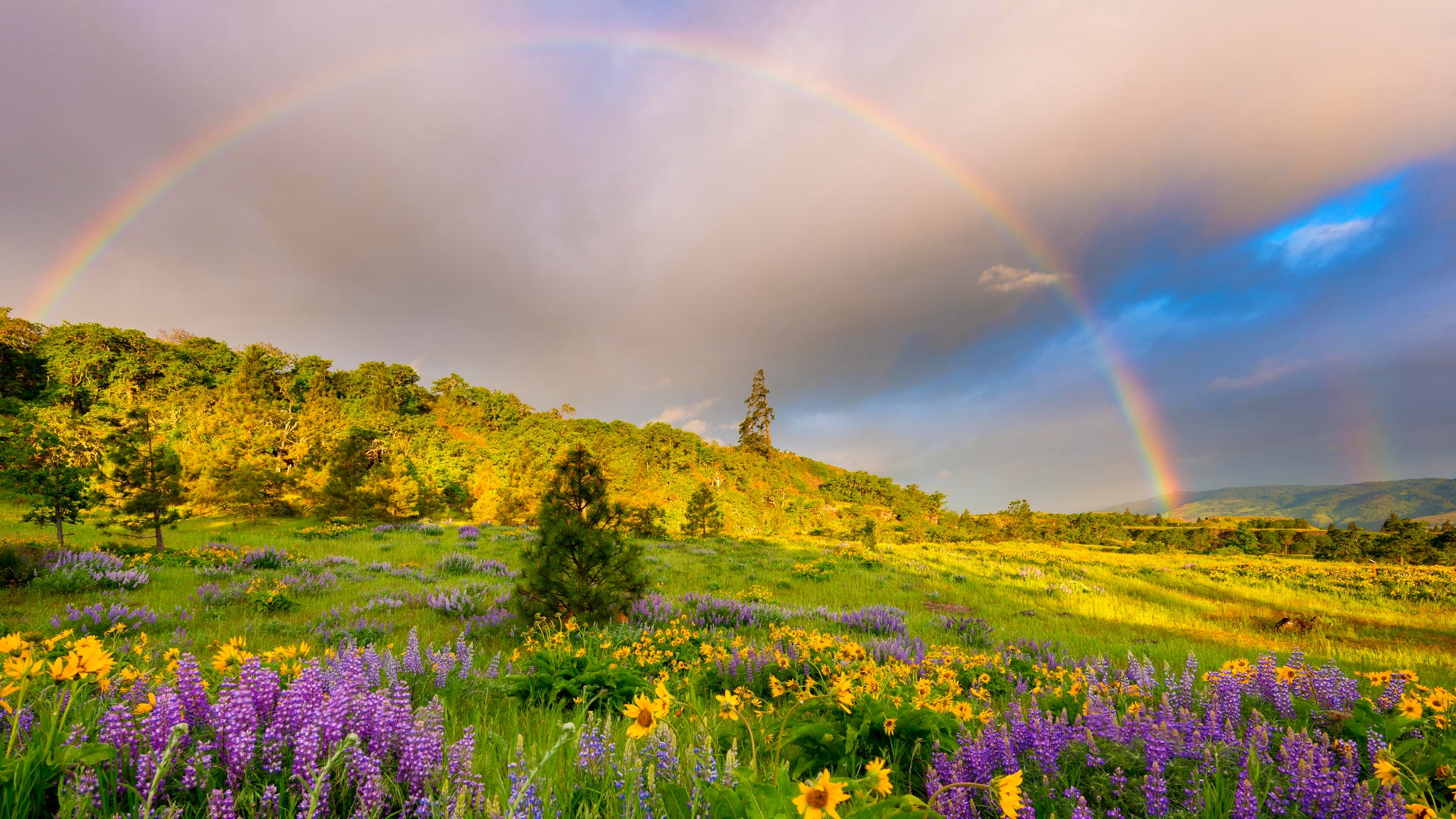 Look at the rainbow in the sky!
Rainbows are wonderful and impressive. That's why after the rain we protrude from the windows of homes, offices, and cars to get a better look at this temporary phenomenon of nature. It's impossible to predict exactly when the rainbow appears, so they always become a small miracle in our daily life.
We picked up here a collection of rainbow photos to make your day brighter. Let your life be colorful and amazing as a rainbow in the sky!