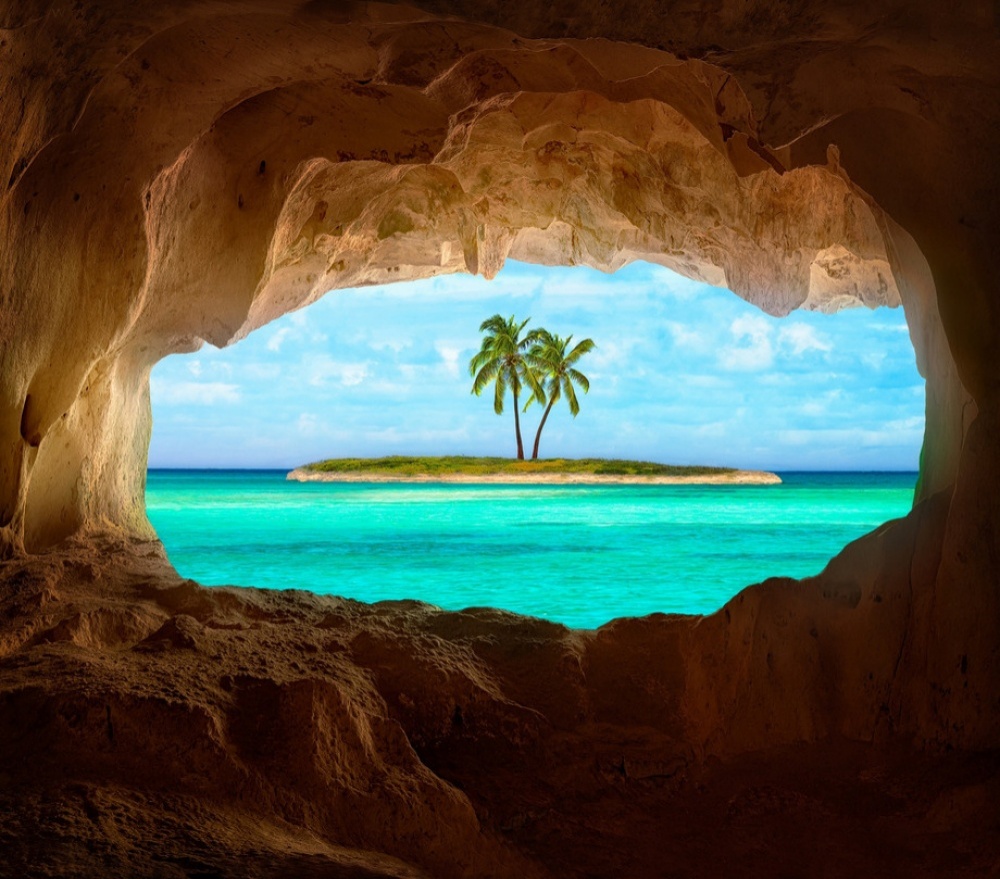 Our planet is so beautiful and stunning, and it seems impossible to visit all the spectacular places in the World. But each of us has a list of top places that we dream to visit once in a lifetime. We made a list of the top most beautiful places where you would like to go at least once in your life. So, here are that dream destinations.
 Admire Japanese blooming gardens
Kawachi Fuji Gardens, Ueno and Hitsuzhiyama parks in Japan are fantastic during the cherry, phlox and wisteria bloom.
Walk The "Inca Trail" o the sacred city of Machu Picchu
The Inca Trail to Machu Picchu is a hiking trail in Peru that terminates at Machu Picchu. It consists of three overlapping trails: Mollepata, Classic, and One Day. Mollepata is the longest of the three routes with the highest mountain pass and intersects with the Classic route before crossing Warmiwañusqa ("dead woman"). Located in the Andes mountain range, the trail passes through several types of Andean environments including cloud forest and alpine tundra. Settlements, tunnels, and many Incan ruins are located along the trail before ending the terminus at the Sun Gate on Machu Picchu Mountain.
 Go on a safari in Kenya and feed giraffes
Kenya safari holiday should be on everyone's wish list of life's greatest adventures. The need to reach out and touch the wild, to spend time in the sun and under the stars and come face to face with Africa's storybook animals – these are what make this a holiday like no other.
Look into the crystal clear glacial Moraine Lake in Canada
Moraine Lake is a glacially-fed lake in Banff National Park. It is situated in the Valley of the Ten Peaks, at an elevation of approximately 1,885m. The lake, being glacially fed, does not reach its crest until mid to late June. When it is full, it reflects a distinctive shade of blue. The color is due to the refraction of light off the rock flour.
 Enjoy breathtaking Yuanyang Rice Terraces in China
Yuanyang County is located in Honghe Prefecture in southeastern Yunnan Province, China. It is well known for its spectacular rice-paddy terracing. There is no train or plane available in Yuanyang. Taking a long-distance bus is the best way to get to there.
 Freeze delighted and exhale the beauty of Northern lights over Gudafoss ("Waterfall of God") in Iceland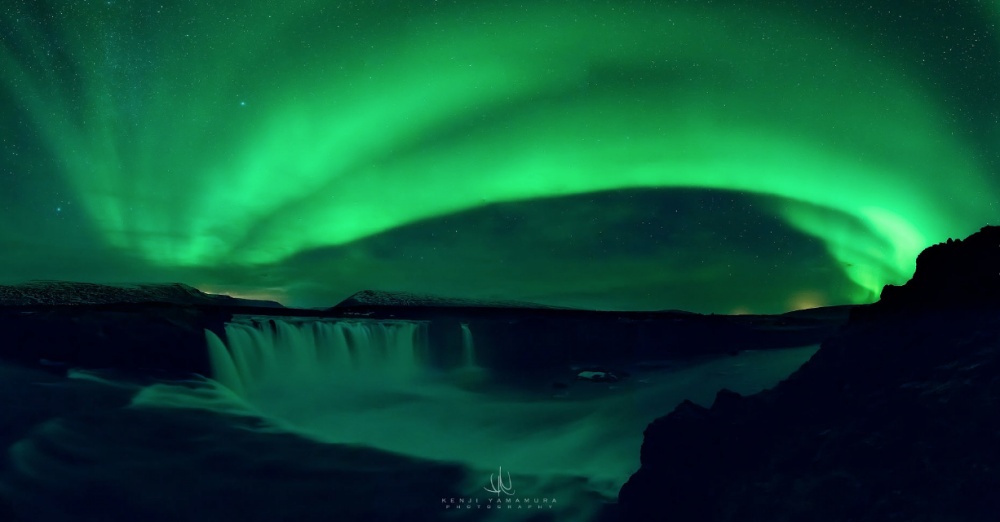 erfalls in Iceland. This amazing waterfall is in the glacial river Skjálfandafljót. The water of this river falls from a height of 12 meters over a width of 30 meters. The rock formation in and around the waterfall make it one of the greatest natural wonders in Iceland.
Climb the "Stairway to Heaven" in Hawaii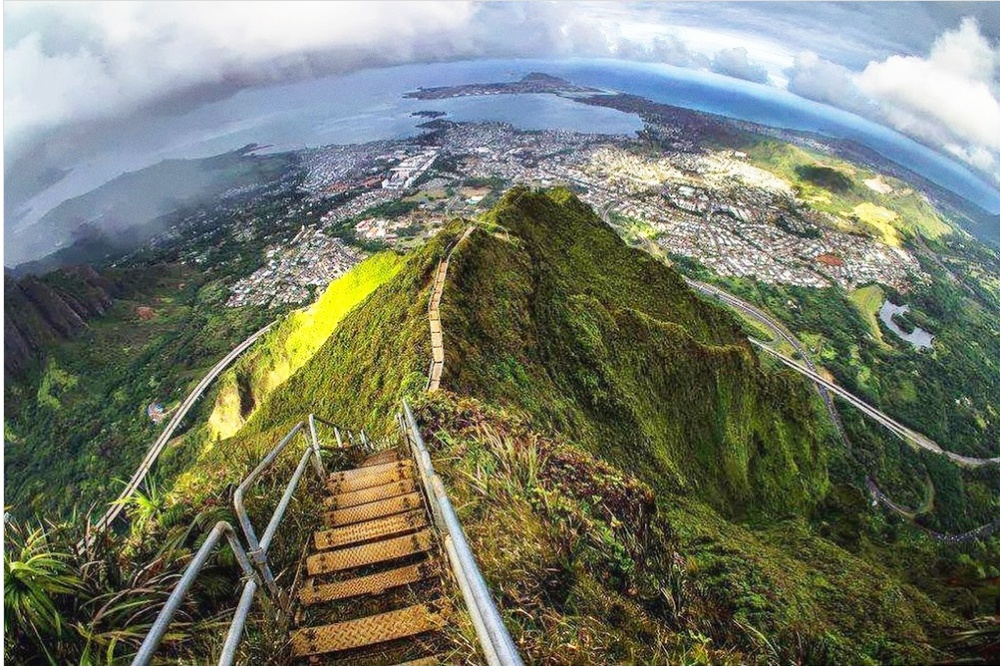 The Haiku Stairs, also known as the Stairway to Heaven or Haiku Ladder, is a steep hiking trail on the island of Oʻahu, Hawaii. The total 3,922 steps span along Oahu's Ko'olau mountain range. Dozens of people routinely hike up the stairs every day.
 Listen to the echo of Ice caves in the outlet glaciers of Vatnajökull National Park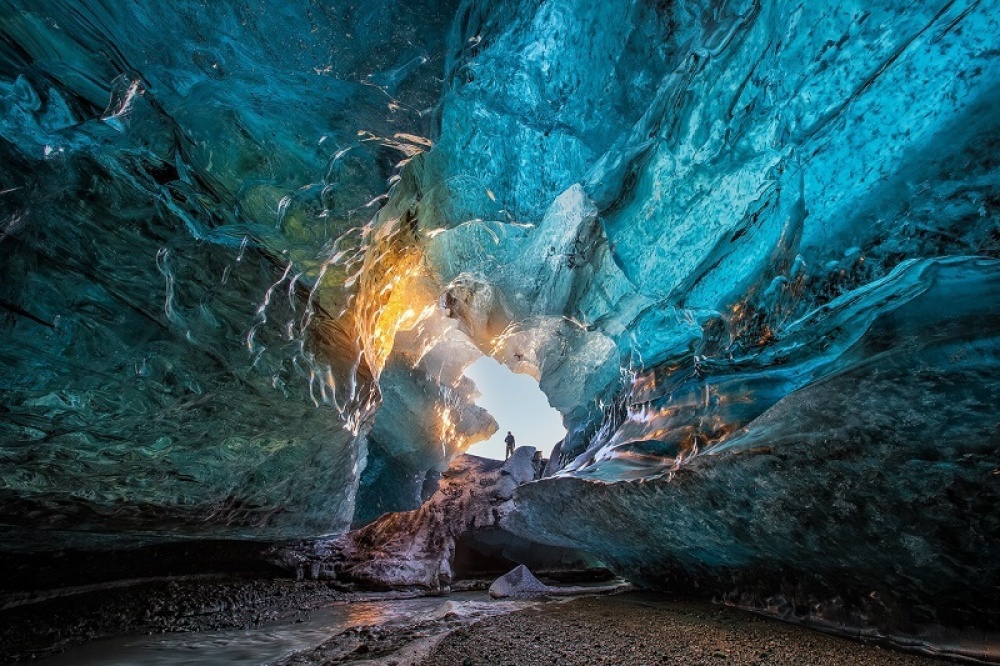 Vatnajökull National Park is one of three national parks in Iceland. It encompasses all of Vatnajökull glacier and extensive surrounding areas. The unique qualities of Vatnajökull National Park are primarily its great variety of landscape features, created by the combined forces of rivers, glacial ice, and volcanic and geothermal activity.
 Explore outstanding Blue Lagoon of Fiji
The majority of Fiji's islands were formed through volcanic activity starting around 150 million years ago. Fiji's main attractions to tourists are primarily white sandy beaches and aesthetically pleasing islands with the all-year-round tropical weather. In general, Fiji is a mid-range priced holiday/vacation destination with most of the accommodations in this range. It also has a variety of world-class five-star resorts and hotels.
Swim in Devil's Pool at Victoria Falls
Victoria Falls is a waterfall in southern Africa on the Zambezi River at the border of Zambia and Zimbabwe. Devil's Pool is a natural pool at the edge of Victoria Falls which is occasionally safe for swimming. Some tourists even swim despite a risk of plunging over the edge.