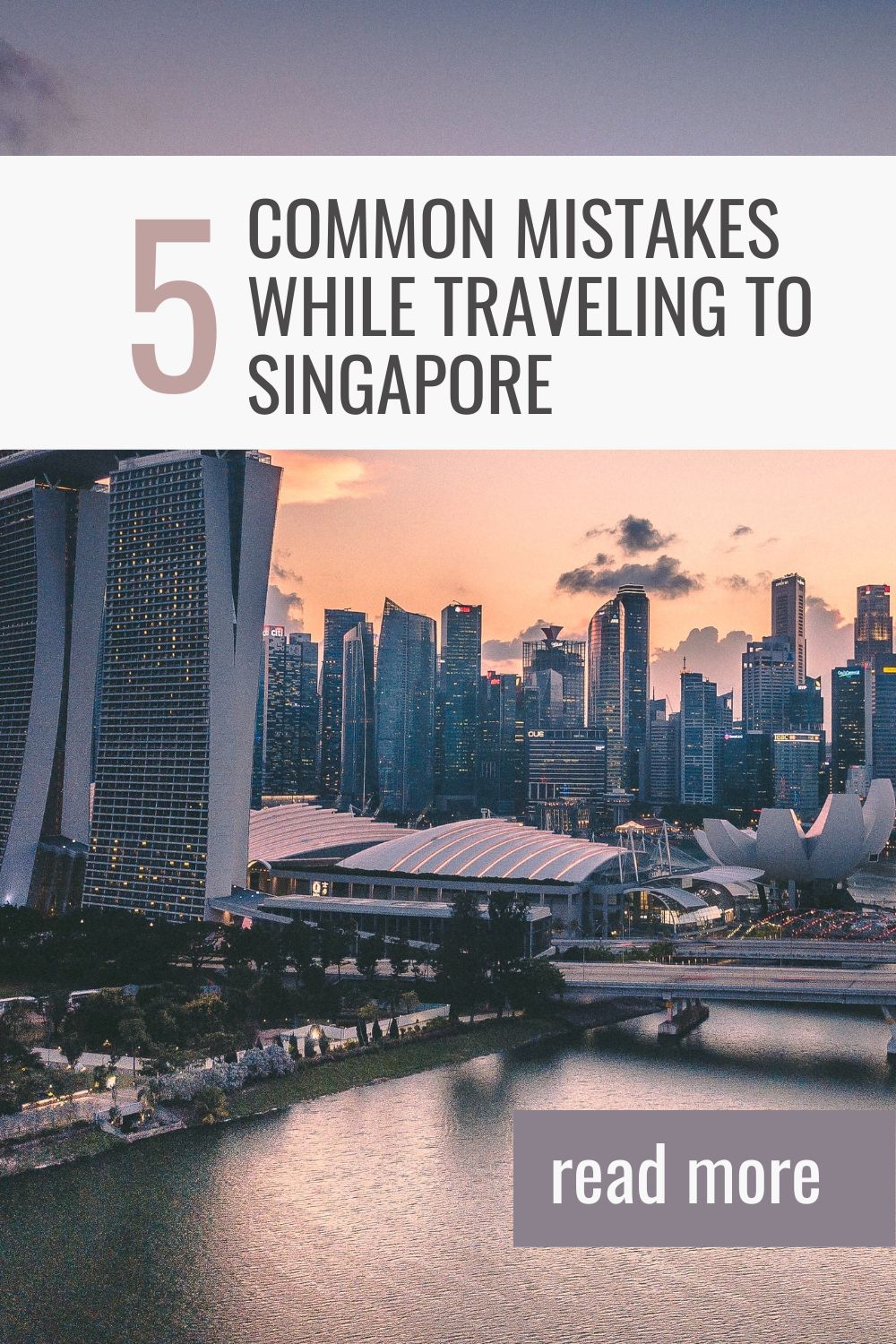 Singapore is a beautiful city that has to be on your list of top destinations to visit.
The city-state offers many attractions and activities that not only showcase Singapore's modern but verdant cityscape but also highlight its rich history and diverse culture. With so many things to see and do in Singapore, it's no wonder why millions of travelers fall in love with the city and wouldn't mind coming back to experience more of what Singapore offers. However, even if there are a lot of exciting experiences waiting for you in Singapore, you might not be able to make the most of your time without some preparation.
If you're traveling to Singapore for the first time and want to ensure that you get a positive experience it, it's smart to familiarise yourself with these five common mistakes tourists make when traveling to the city.
Related posts: Top 10 Tourist Attractions in Kuala Lumpur, Malaysia
Not Searching for Affordable Services and Experiences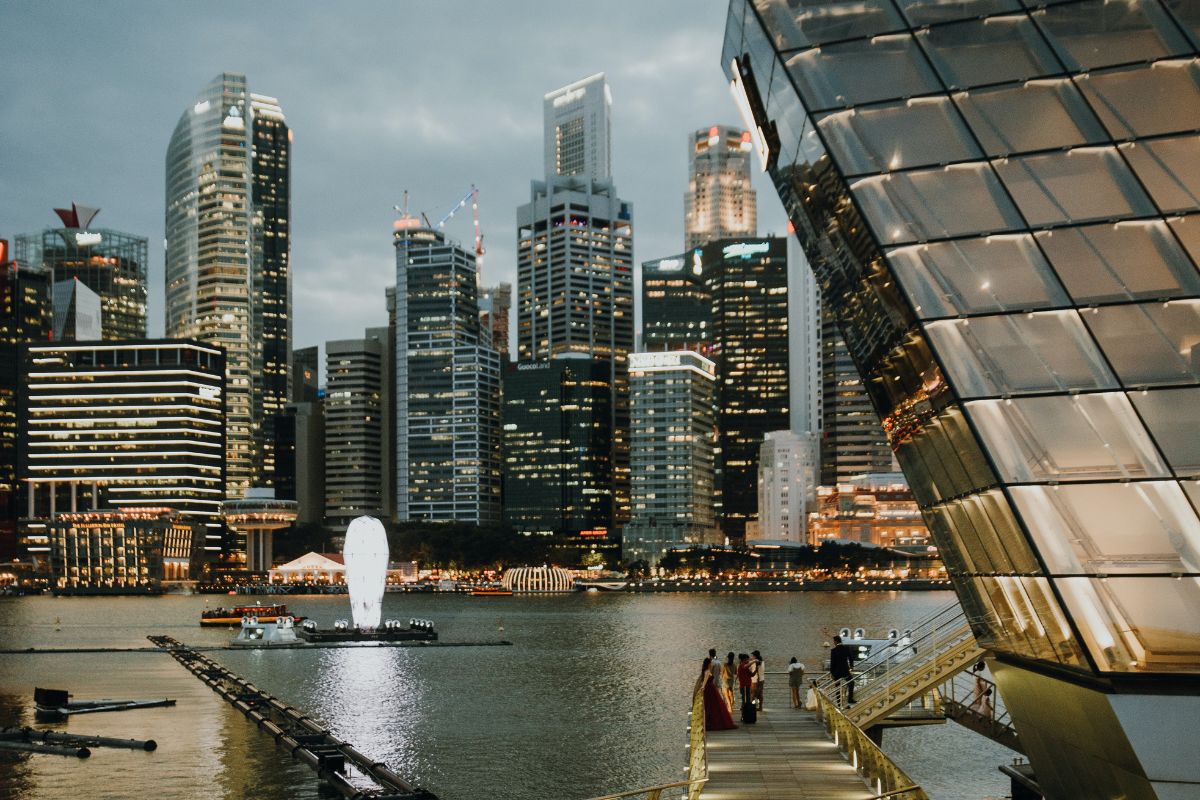 It's easy to think that Singapore is an expensive destination to visit. After all, you can find many Michelin-star restaurants, award-winning hotels, and high-end retail hubs across the city. However, thinking that Singapore is too expensive to explore is a mistake many travelers make. This is because there are a lot of places in the city that can provide you with the ultimate Singapore experience at an affordable price.
When looking for budget-friendly accommodations, for example, stray away from the big-named hotel chains and check out the hotels near Singapore airport or co-living spaces in the city. These lodgings are typically more affordable than most mid- to high-ranged hotels, and many cater to budget-conscious travelers.
Apart from affordable accommodations, the city also has plenty of dining destinations where you can get good food served in generous sizes for cheap. Hawker centers are by far the most popular choices to grab a meal because they offer a variety of inexpensive yet delicious local eats. Plus, they're located practically everywhere, making them easy to find and access.
Finally, many points of interest in the city don't require you to pay an entrance fee. Some examples of these attractions include the Merlion Park, the Singapore Botanic Gardens, the HSBC Rain Vortex at The Jewel, and the Buddha Tooth Relic Temple and Museum.
Not Taking the Weather into Account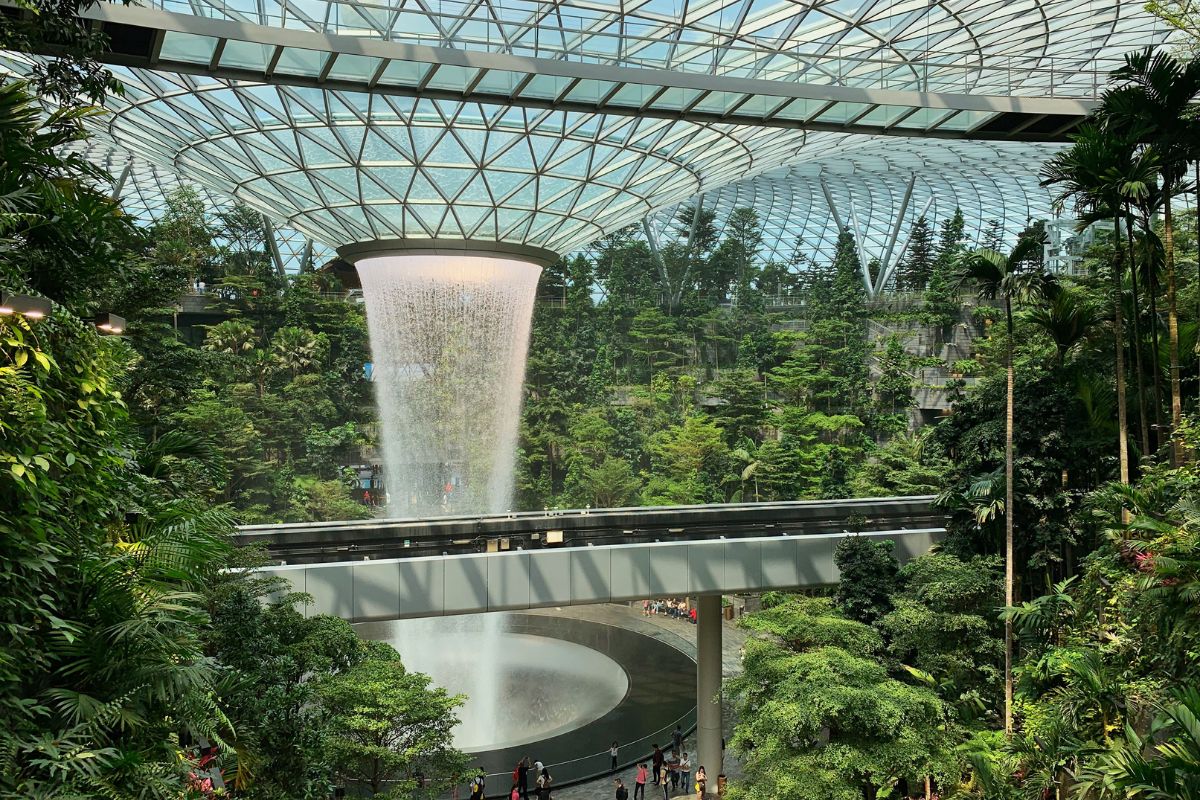 Many tourists forget that Singapore is a tropical country, so they fail to dress appropriately for the weather on a particular day. Even though many malls and hotels in Singapore are fully air-conditioned, it's still hot and humid once you step outside. To avoid making this mistake while traveling to Singapore, it's wise to check the weather during your visit. This way, you'd know the conditions during your stay and pack the right clothing to help you stay comfortable. Ideally, when it's hot outside, you should wear simple, light, or loose-fitting clothes made from breathable fabrics. However, during the monsoon season, you might want to bring an umbrella, a raincoat, and even a pair of boots when going out.
Not Bringing Cash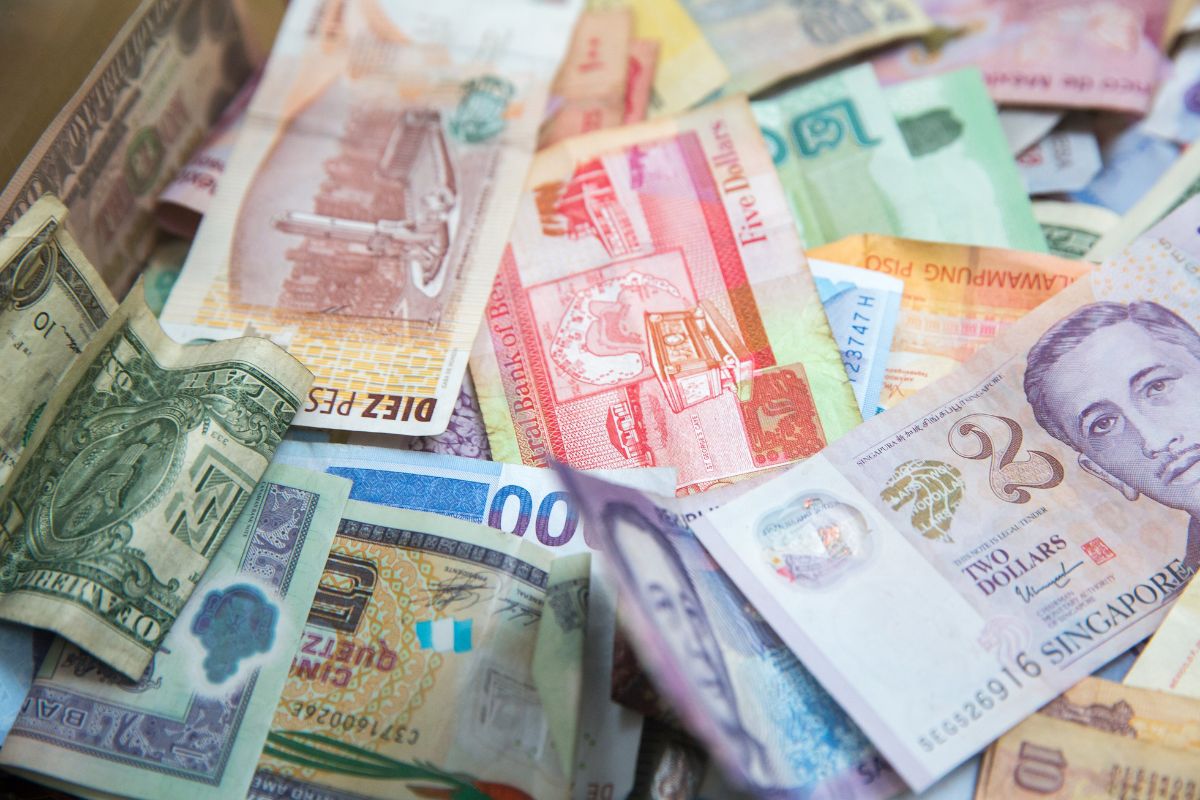 Cash payment is still very common in Singapore despite the wide availability of card and cashless payment options. As such,  it's smart always to carry some of the local currency in your wallet while traveling to Singapore. This comes in handy when making a purchase at small neighborhood stores and older shops because they're more likely to accept cash than credit cards.
Being Unfamiliar with Singapore's Customs and Traditions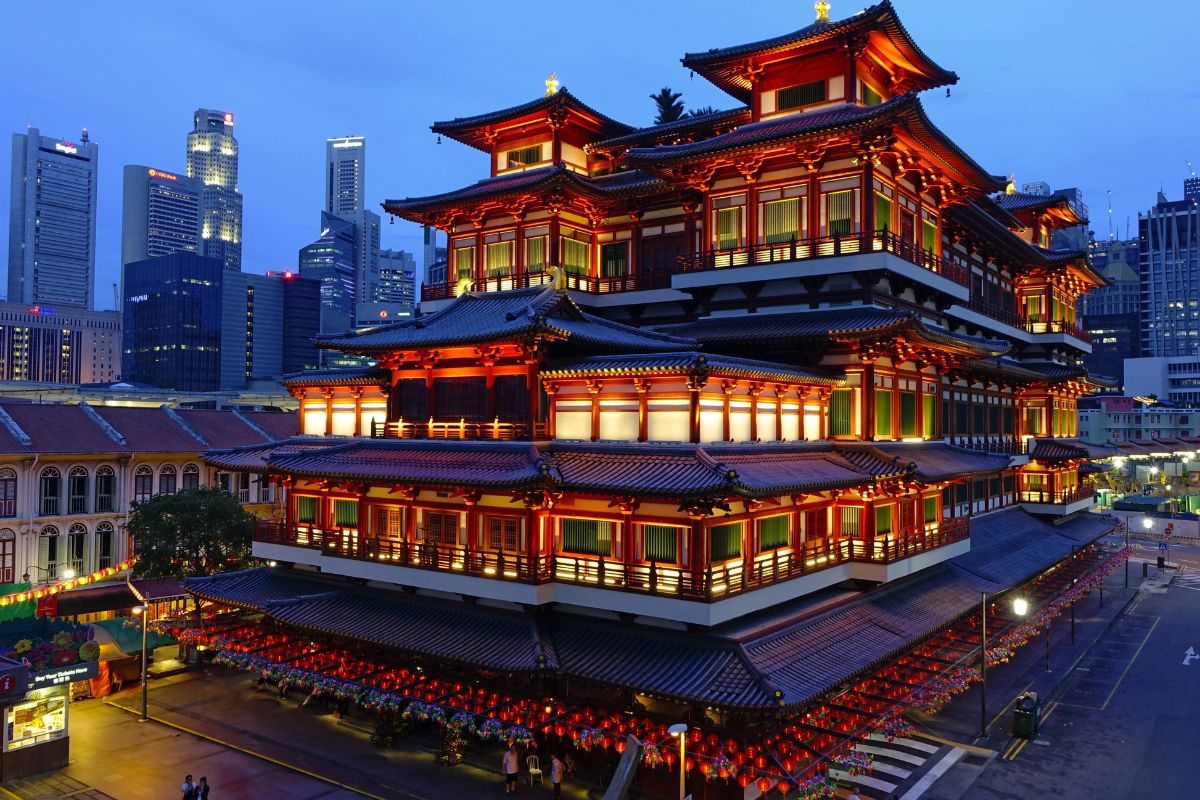 Singaporeans follow a lot of customs and traditions that are uniquely their own. And as someone who's visiting the city, you can get a better understanding of the local culture if you familiarise yourself with the city's customs and traditions. Being knowledgeable of these local practices is a great way to show your respect for the culture, and it can even help you avoid embarrassing social faux pas.
For example, removing your footwear is customary when entering a temple or visiting someone's home in Singapore. Not only is this one way to respect the sacred site or the person's residence, but it also helps maintain the cleanliness of the place. Another example is pointing using your whole hand or nodding in the intended direction. Pointing with your index finger, especially when directed at another person, is a rude gesture in Singapore. As such, consider using your whole hand or nodding toward the intended direction instead.
Not Respecting Singaporean Law and Rules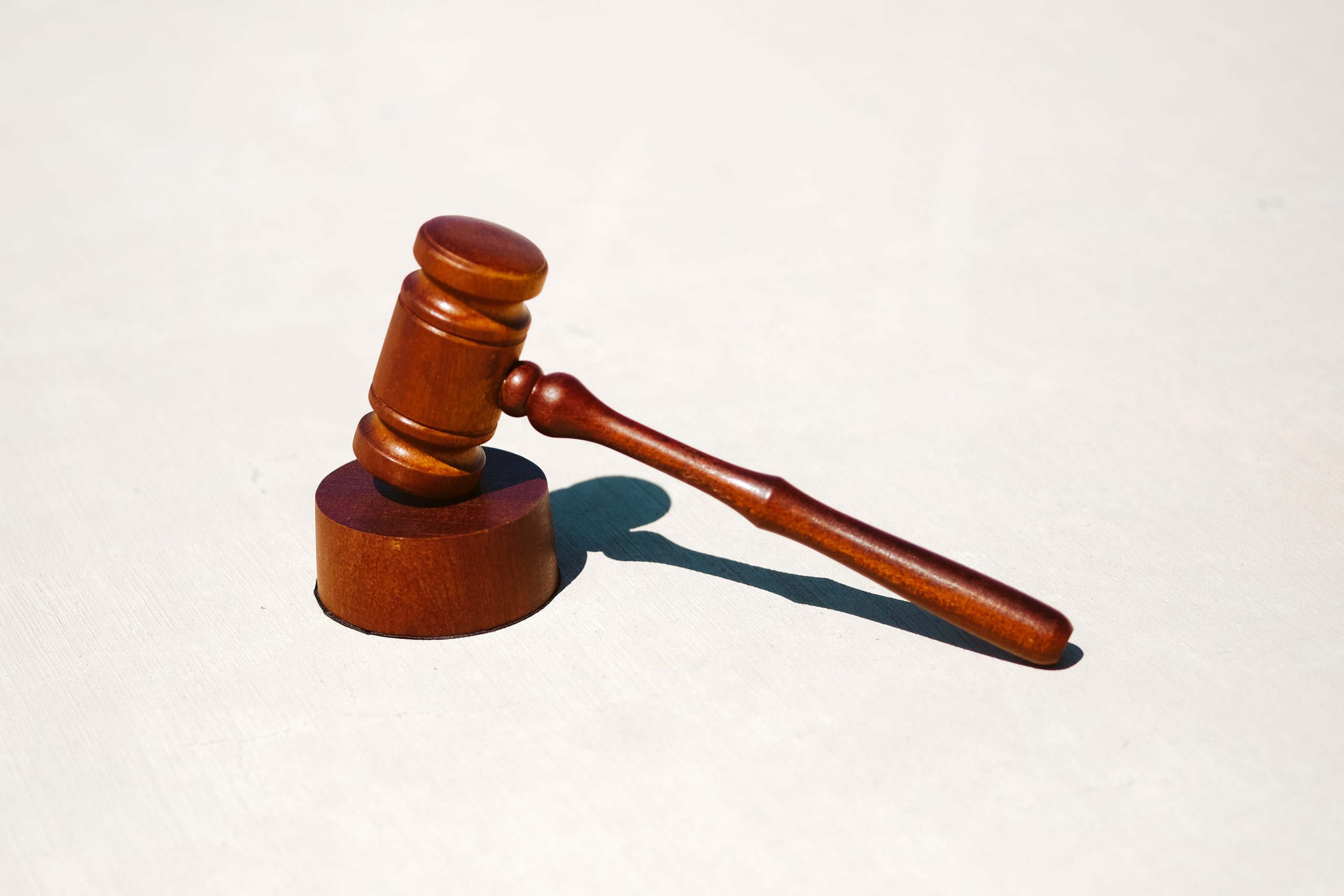 Like all countries, Singapore has its own set of rules that are expected to be followed by everyone. Just because you're a tourist doesn't mean that Singapore authorities will go easy on you. In many cases, visitors have had to pay hefty fines for breaking simple rules like chewing gum, littering, or smoking in areas you're not supposed to. Please make sure you are aware of these things before traveling to Singapore.
Singapore takes its laws very seriously, so it's in your best interest to do your research to avoid breaking the city's rules.
Singapore is a fun city to explore, but if you don't do any research about the destination, you might make mistakes that can compromise your visit. Luckily, by researching, you'll be more knowledgeable about the city's do's and don'ts so that you can be a responsible tourist.
PIN IT TO SAVE THIS POST FOR LATER!