There are so many stunning places in the world, but even an experienced traveler wants to see something that isn't widely advertised or easy to find. When you see these amazing places with your own eyes, it may seem like you're not even on Earth anymore! But these places exist, and you can visit many of them.
Here are 20 amazing places that prove our planet has many hidden places to visit that aren't well-known at all.
Related posts: Top 15 Coolest Places to Travel in the USA
 The underwater waterfall, Le Morne Brabant in Mauritius
Located in the Indian Ocean, Mauritius is a beautiful island that attracts hundreds of tourists every year. MAURITIUS is well known for its beaches, lagoons, and reefs, but at one corner of the island, there is a breathtaking sight that appears to defy the laws of physics.
At the south-west corner of the island lies one of the most stunning natural phenomenons – an underwater waterfall. However, this spectacular sight is actually one of nature's optical illusions. The flowing waterfall-like appearance that can only be seen from above is not actually the water itself falling. It is, in fact, sand from the Mauritius beaches being forced off the shelf by currents in the ocean.
The view of the underwater waterfall is absolutely breathtaking when seen from a helicopter, and by many, it is considered a true wonder not to be missed.
 Kvernufoss, Iceland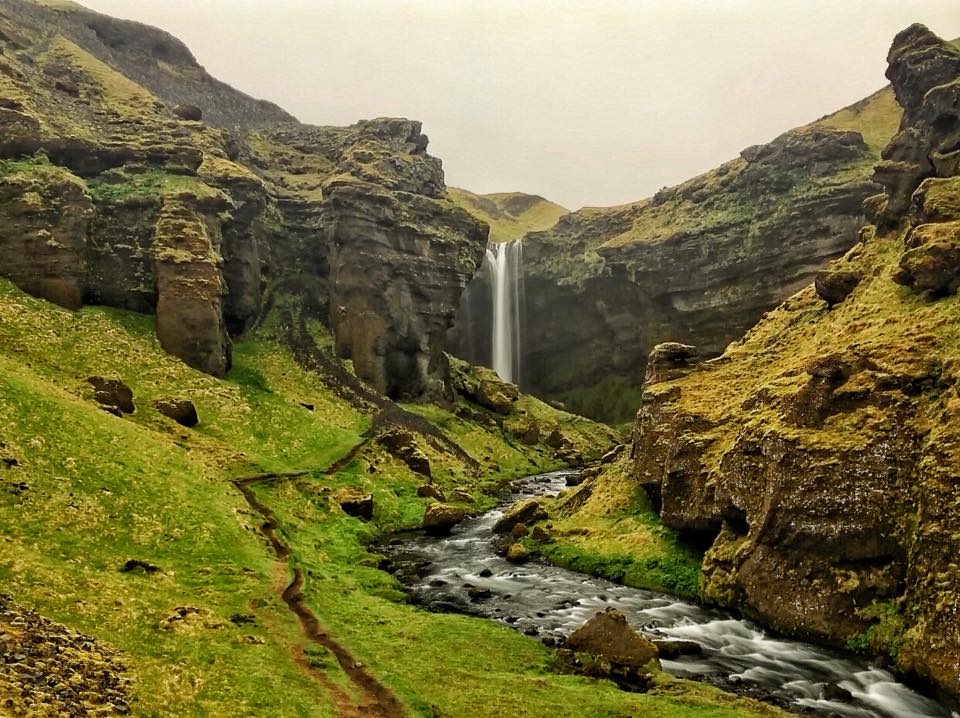 Kvernufoss waterfall is a beautiful 30-meters high (98 ft) waterfall that is half-hidden away in a gorge in South Iceland, yet very close to the ring road. It is located on the east side of the popular Skógafoss waterfall and is often overlooked by travelers.
It is possible to hike into the gorge to visit Kvernufoss, and the hike takes only some 20 minutes by the river. It is an easy hike, and only in a couple of places, one has to climb up rocks while looking down into the gorge. There is some loose gravel in some places, but it is not at all bad. It is a beautiful short hike.
The hike starts from behind the Skógar museum, and in one location, you step on stiles to pass a fence. Not far from the fence, the hike leads us into a gorge, Kvernugil, by a lovely river, Kverna or Kvernuhólsá river.
You cannot see Kvernufoss waterfall unless you stand right by the river and look into the gorge, that is why it is overlooked by so many. You can see it from the ring-road though, but most people don't notice it.
 Panjin, China
Panjin Red Beach is not a sandy beach. Instead, it is a reed-covered wetland in one of the world's largest reed marsh areas, the Liaohe River Delta. Its colorful, though misleading, the name refers to the striking seasonal hues of its coastline, which is covered with the plant seepweed (suaeda salsa). The Red Beach is located in Dawa County, about 18 miles southwest of Panjin City, in the northeast province of Liaoning, China.
Red Beach's most unique feature is its seepweed-covered landscape. While the seepweed plant is common in coastal areas around the world, Red Beach's seepweed is distinguished by its color. Its sprouts are green in the spring, turn a lush jade in early summer, and explode into a range of shades of crimson during its peak viewing seasons, from late summer into early fall (August-October). Explanations of this spectacle focus on the area's alkaline-saline soil, as well as the biodiversity inherent to the wetlands.
 Las Colorados, Mexico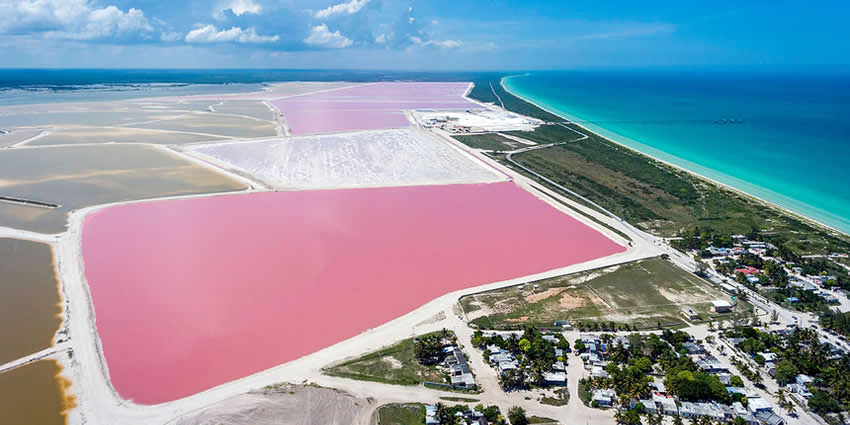 Hidden away on the tip of Mexico's Yucatan Peninsula is a magical place full of color. These stunning cotton-candy pink lakes filled with salt are called Las Coloradas. It's SO pink that many people find it hard to believe it's real.
Las Coloradas means 'blush red' in Spanish. It's actually the name of a tiny village that specializes in salt production and fishing. The place is a part Rio Lagartos Biosphere, a protected Natural Reserve with many birds, crocodiles, flamingos, and other species.
 Death Road La Paz, Bolivia
Death Road in La Paz Bolivia is the name given to the official most dangerous road in the world, Yungas Road. This road stretches about 61 km and covers La Paz to Coroico.
In recent years, this has become a major tourist attraction in La Paz, with people wanting to get their t-shirt that says, "I survived my ride on the world's most dangerous road" as downhill mountain biking tour companies take advantage of tourists need for adventure and adrenalin rushes!
 Svnafellsjkull Crystal Cave, Iceland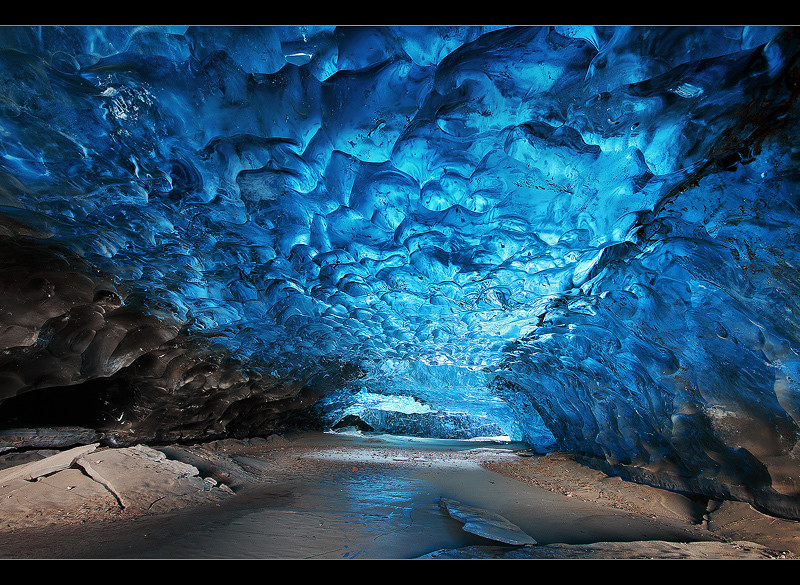 Svínafellsjökull in an outlet glacier of Vatnajökull, the largest ice cap in Europe. It is one of the country's most popular places for glacier hiking due to its incredible formations and excellent views.
Svínafellsjökull is part of the Skaftafell Nature Reserve, a place of popularity amongst hikers, photographers, and those with a passion for raw natural beauty.
 Tristan da Cunha Island
Tristan da Cunha, colloquially Tristan, is a remote group of volcanic islands in the South Atlantic Ocean, which includes Gough Island.
Despite the name, it is possible to visit the island. Currently, the only method of traveling to Tristan Da Cunha is by boat from Cape Town, South Africa – this is one of Tristan's 'nearby' locations. Traveling to Tristan da Cunha requires careful planning. It takes five to six days to travel the 2810 kilometers from Cape Town.
Only visitors escorted by guides from Tristan da Cunha are permitted to visit the island, and most visitors come as part of a cruise ship itinerary. There are no permanent settlements on the island, and you should bring your own food or drinks.
 Positano, Italy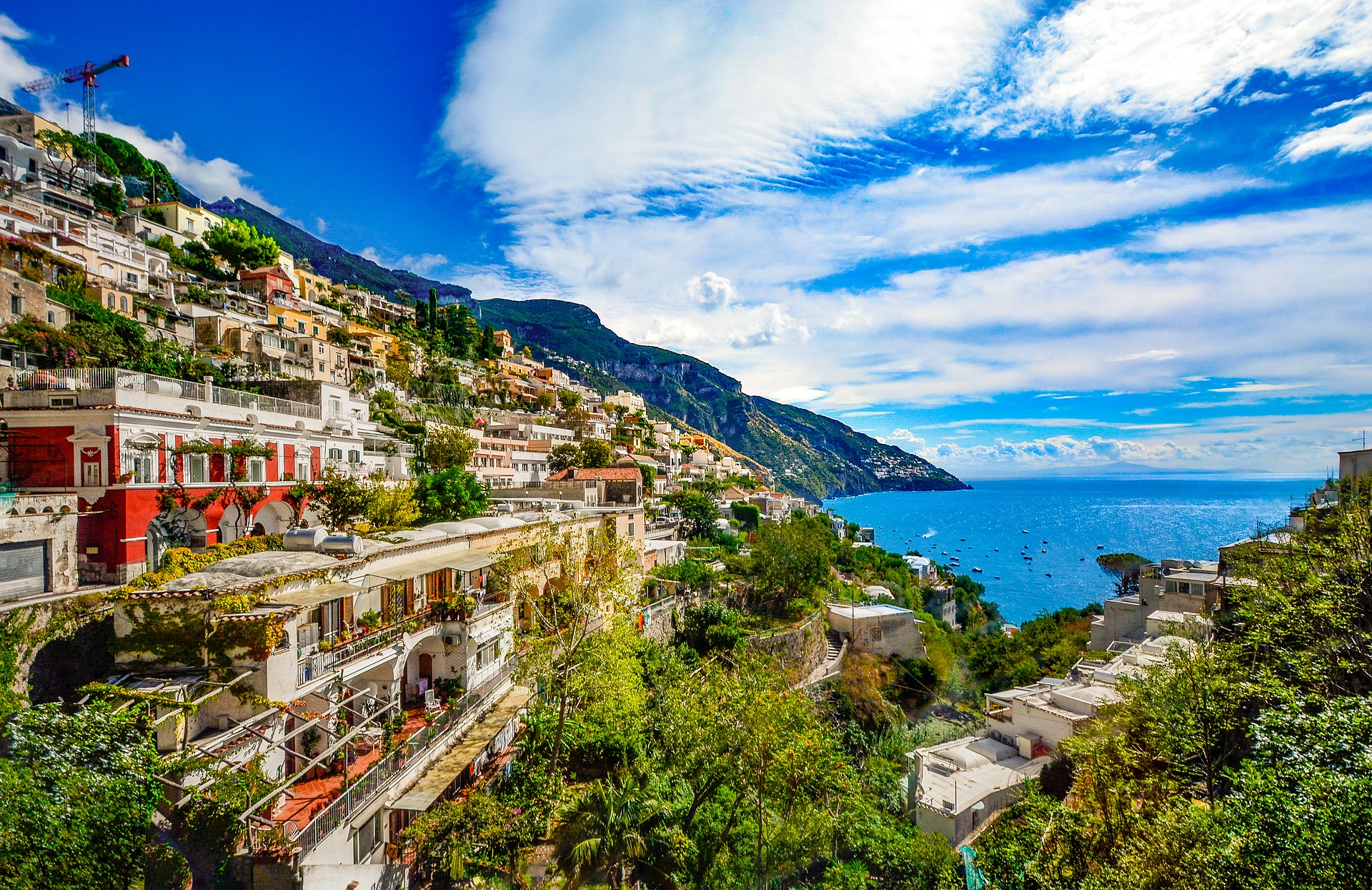 Positano is a beautiful, little beach town in Italy, famous for its colorful buildings, excellent restaurants, and ideal location on the Amalfi Coast. It is a popular destination for couples looking for a romantic getaway as well as families and groups stopping through on day tours.
The tourist season officially begins at Easter and runs through the month of September, but during May and June, prices are generally lower than during July and August. May is by far the best month to visit the Amalfi Coast, with perfect temperatures, lush blooms, and very few tourists.
 São Miguel, Azores, Portugal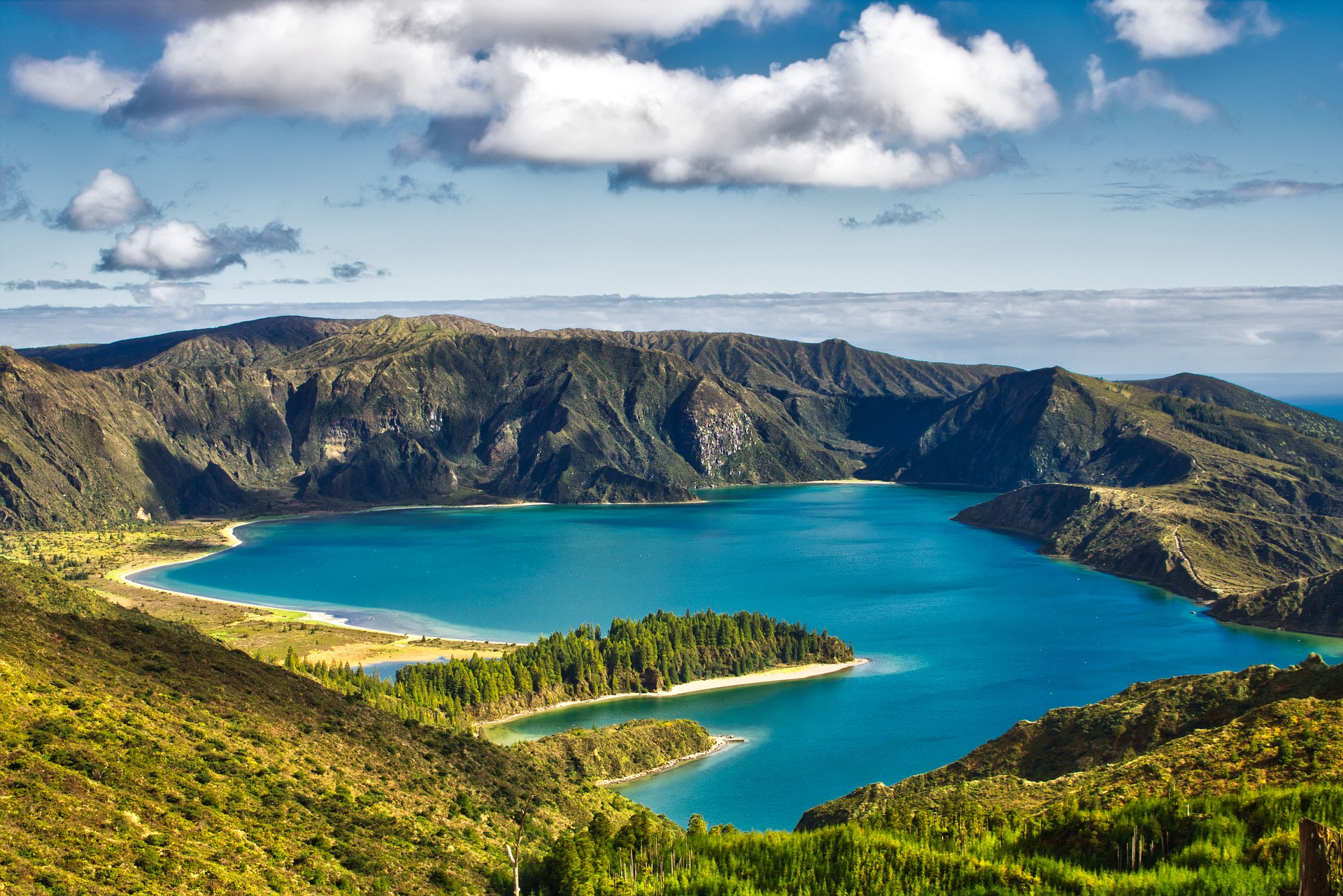 São Miguel is the biggest island in the Portuguese Azores archipelago. It's known for its volcanic scenery, flora, and rich marine life, including whales.
There is something for every kind of traveler. Want to hike? Looking to spend time on a beach? Want to try canyoning? Hoping to do a bike ride around the most beautiful bodies of water? São Miguel has it all.
 La Rinconada, Peru
City of La Rinconada, Peru, is located at 16,732 ft above sea level, and it claims the title of the highest city in the world.
Nestled high up in the remote Peruvian Andes, you'll find this tiny town about three miles up in the air.
Located about 40 miles north of Lake Titicaca and just 10 miles from the Bolivian border, La Rinconada is a secluded enclave that doesn't see much foot traffic, excluding those that live there. It's incredibly difficult to get to the town—there are no scheduled bus routes between La Rinconada and the larger, nearby towns of Puno and Juliaca—and travelers have to prepare before making their ascent.
Le Poët-Laval, Rhone-Alpes, France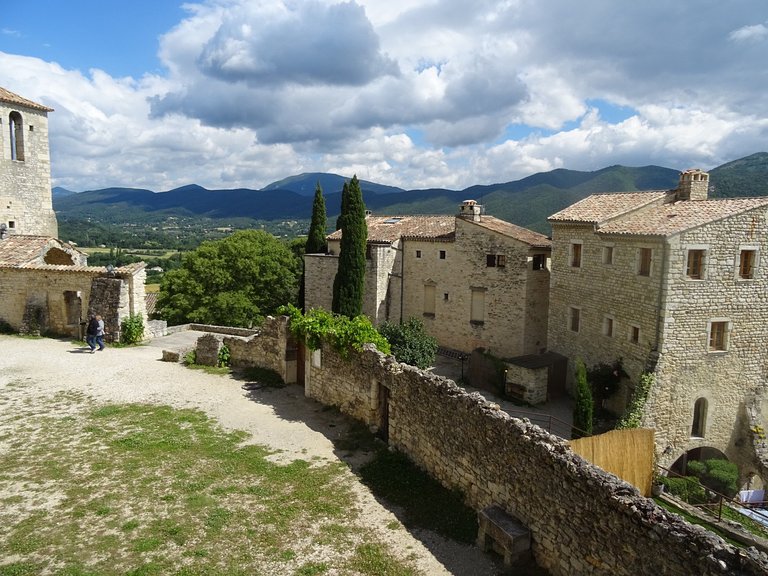 Listed among the most beautiful villages in France, Le Poet-Laval is situated in the Drome department (Rhone-Alps region), about 20 kilometers to the east of Montelimar. Running down the side of a hill and surrounded by woodlands and the lavender fields that are typical of the region, Le Poet-Laval is a very picturesque small village in a scenic setting.
Cars are not allowed to enter le Poet-Laval (and in any case would be impractical on the beautifully preserved steep, narrow streets), so you will need to park just below the village and explore on foot.
The village has many small features of interest, such as small terraces with far-reaching views, ancient wells, and many picturesque old buildings, and parts of the original defensive walls. Many of the houses date back to the 16th century, a time of prosperity for Le Poet Laval.
 Munnar, India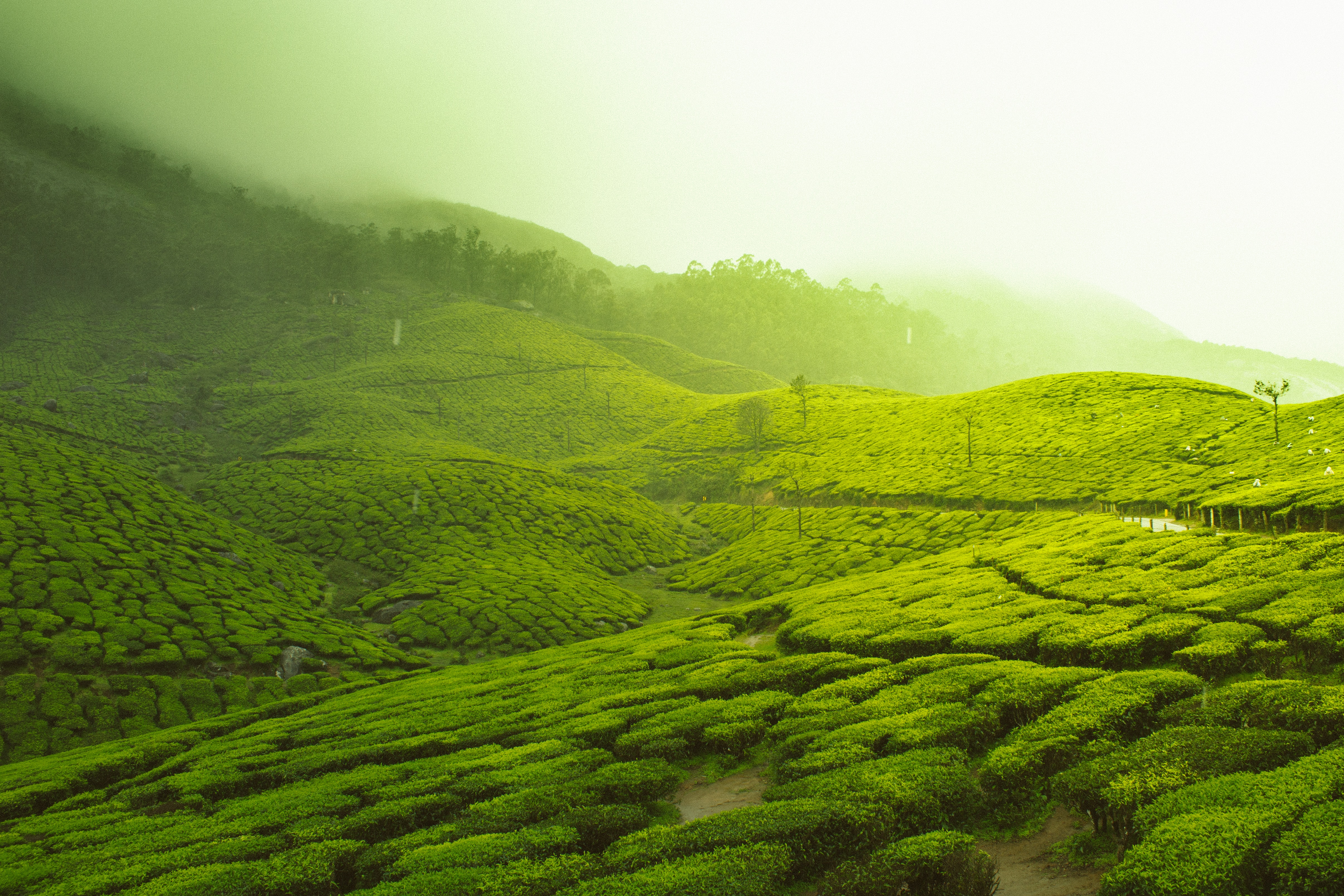 One of the biggest tea-plantation areas of South India, Munnar is one of the most beautiful and popular hill stations of Kerala. Situated on the banks of three rivers- Madupetti, Nallathanni, and Periavaru, Munnar is also blessed with natural viewpoints apart from the tea plantations.
Step into the boundaries of Munnar, and you will have all the reasons to call Kerala "A god's own country." Brace yourself up for one of the most romantic places in India, for the delightful weather, the endless lush green fields of tea-gardens, and the hilly terrains of Western Ghats.
 Civita di Bagnoregio, Italy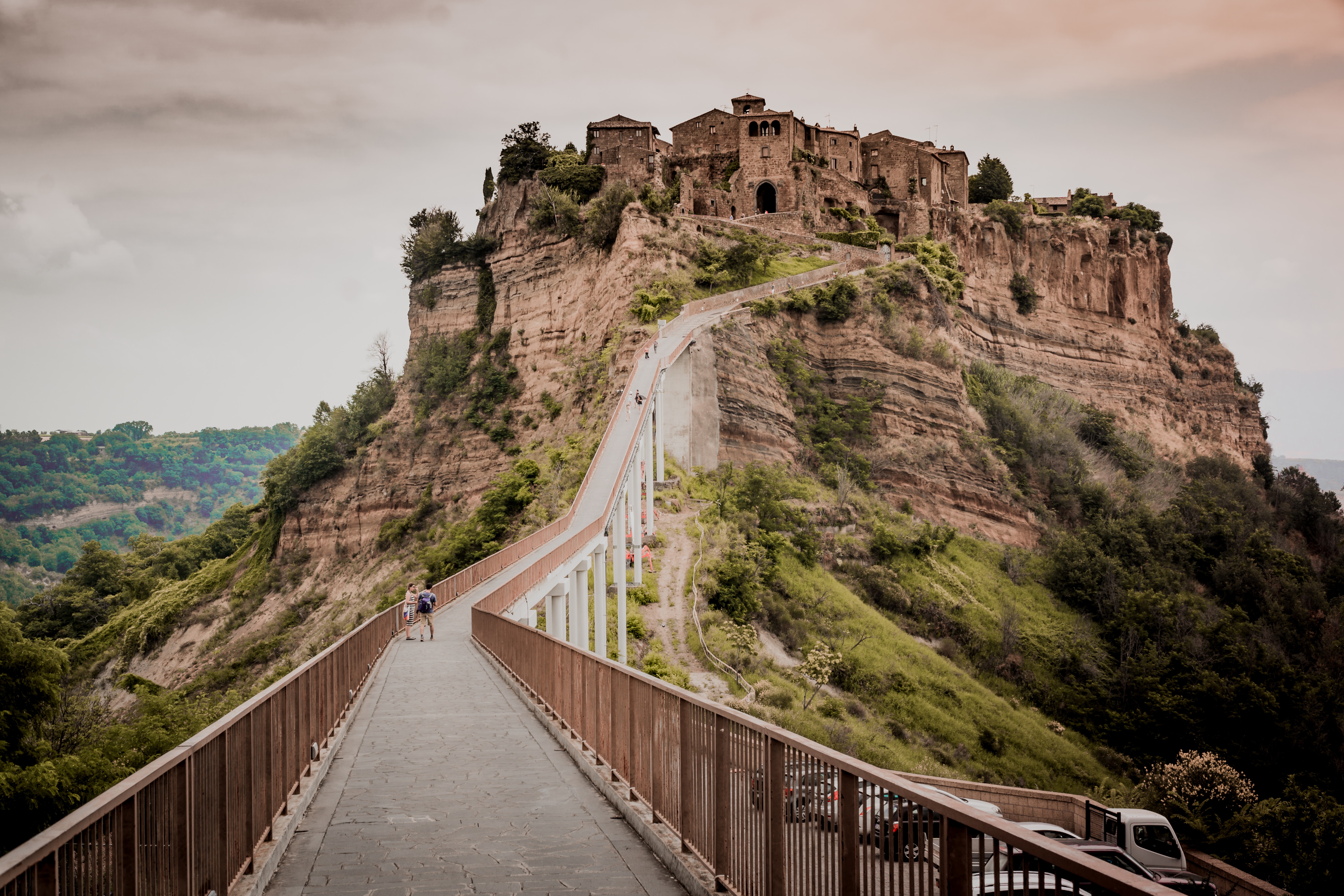 Civita di Bagnoregio is a magical, surreal, fantastic place located on top of a tuff hill that can only be reached by crossing a narrow pedestrian bridge. From there, you can enjoy one of the most stunning panoramic views of the whole Lazio region.
Nick-named "the town that is dying," due to the constant erosion of the tuff rocks where it is placed, this citadel halfway between Orvieto and Lake Bolsena has Etruscan and Medieval origins. Suspended in time and space, Civita di Bagnoregio is beyond doubt one of the most beautiful and characteristic Italian villages.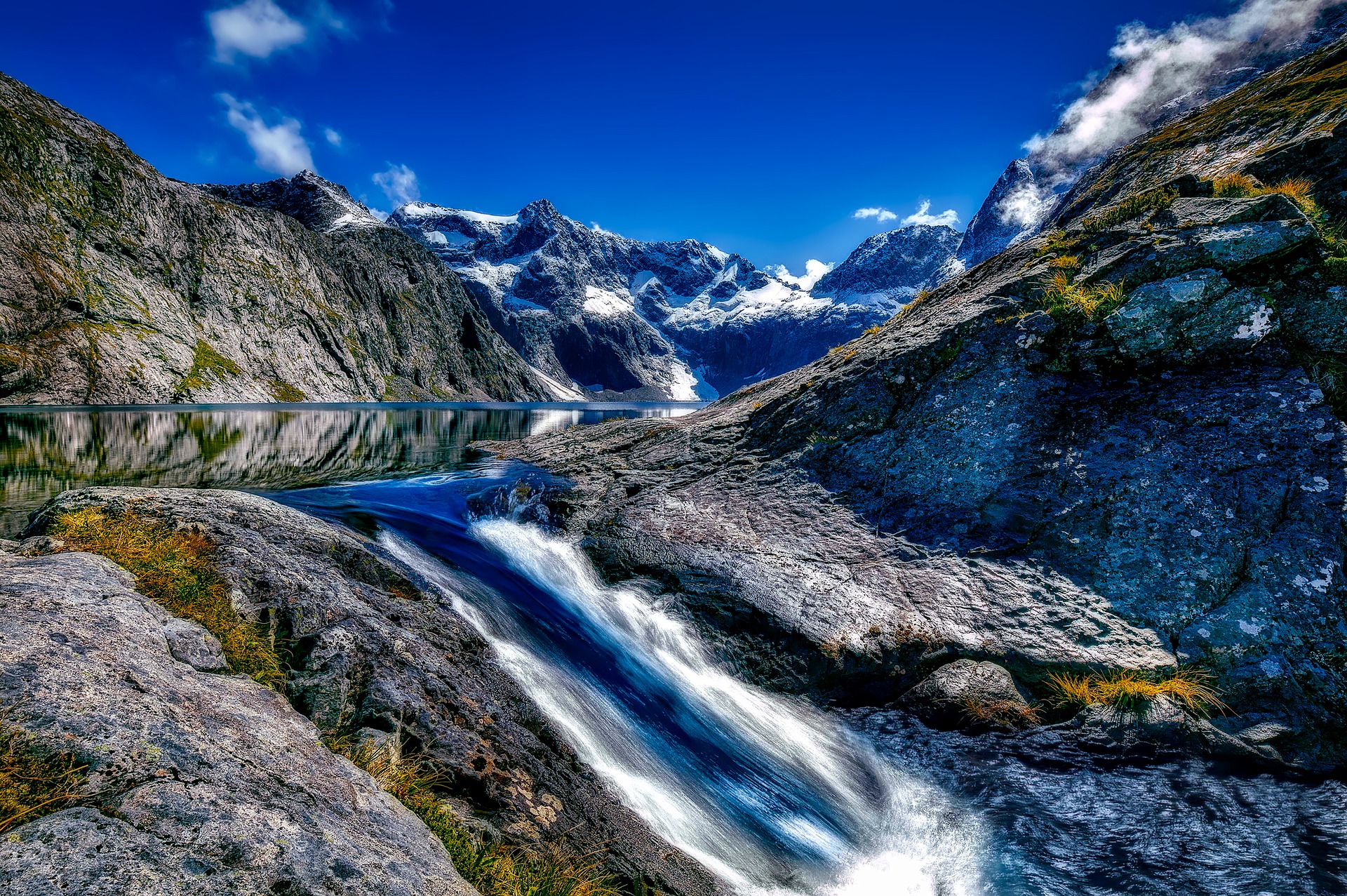 Fiordland is one of the most dramatic and beautiful parts of New Zealand. Absorb the breathtaking treasures of this region by water, air, or hiking.
Carved by glaciers over 100,000 years, the landscape is one where waterfalls cascade hundreds of meters into deep black fiords, where ancient rainforest untouched by man clings to mountains, and where shimmering lakes and granite peaks look as they did a thousand years ago.
 Krubera Cave, Georgia
Krubera Cave was once thought to be the deepest cave on earth, although now it is generally regarded as the second deepest. This natural wonder, found in the Republic of Georgia, is renowned among cavers due to its arduous challenges and subterranean depth.
Only highly trained experts should enter Krubera Cave as it is incredibly dangerous.
 The Initiation Well, Portugal
Located near the historic center of Sintra, Portugal lies the Quinta da Regaleira- a spectacular estate that sits in a World Heritage protected landscape. While thousands of tourists flock to the castle every year to admire the unique architecture of the Quinta de Regaleira that combines Gothic, Egyptian, Moorish and Renaissance features, one of its most fascinating features is located beneath the ground – a pair of wells spiraling deep within the earth. The wells were never used nor intended for water collection. Instead, these mysterious underground towers were used for secretive initiation rites.
 Gouqi, China
In the mouth of the Yangtze River lies an incredible example of Mother Nature reclaiming what was hers. Beautiful Gouqi village was once a thriving fishing settlement until the small bay couldn't support the ever-increasing number of fishing boats. In only a few decades, the village has turned into an abandoned paradise with green ivy swallowing every former home.
With its lush greens and intriguing back story, it's no wonder the island has become a hotspot for tourists. In fact, these days, tourists are what keep the former fishing village from being hauntingly empty.
Kayakoy, a Greek ghost town in Turkey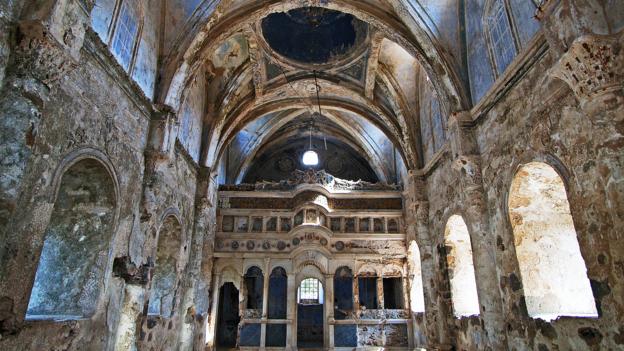 The deserted village Kayaköy (Karmylassos), now preserved as a museum village, consists of hundreds of rundown but still mostly intact Greek-style houses and churches which cover a small mountainside. It was built on the site of the ancient city of Carmylessus in the 18th century.
Kayakoy might be a ghost village, but imagination and research certainly make it come alive. It is deserted, it is lifeless, the houses are crumbling, and the streets are empty. However, there is an aura and an overwhelming presence that hovers over the village.
Playa de Gulpiyuri, Llanes, Spain
Playa de Gulpiyuri is a flooded sinkhole with an inland beach located near Llanes, in Asturias Northern Spain, around 100 m from the Cantabrian Sea. Although sometimes referred to as the 'world's smallest beach,' Playa de Gulpiyuri is definitely one of the world's strangest. And picturesque. This tiny golden sand beach, with crystal clear waters and hemmed in by cliffs, is regularly voted as being Asturias' best.
 Las Grutas de Tolantogo, Mexico
Las Grutas Tolantongo, or the Tolantongo caves, are a collection of hot spring pools built into a cliff in Hidalgo. The definition of a bucket list destination, they sit three to four hours northeast of Mexico City in a picturesque canyon.
The pools are filled with warm, naturally mineral-infused water that's heated by the surrounding volcanic mountains. There are also caves and a tunnel to explore for adventure, a hot spring river to swim in, and a kid-friendly pool with a waterslide.