Looking for the best places to travel in the USA? Traveling in the USA can offer a diverse range of experiences, from exploring big cities to visiting national parks and monuments. The USA is also a country of road trips and big skies, where four million miles of highways lead past red-rock deserts, below towering mountain peaks, and through fertile wheat fields that roll off toward the horizon.
From coastlines to big cities, the United States is made up of so many diverse destinations that it's hard to decide which places deserve the distinction of the best in America. That's why you should use this list for your next USA vacation planning. When planning your trip, consider looking up long-term stay hotels if you want to stay longer in one place and spend less money on hotel fees.
Here are the top 15 coolest places to travel in the USA. When planning your vacation, consider the remarkable resort retreats – earn up to $100 Daily Credit at Marriott.
One more thing! Make your vacation full of unforgettable experiences with GetYourGuide! It is a booking platform that helps travelers find incredible travel experiences wherever they're headed. These experiences include skip-the-line tickets to the world's most iconic attractions, walking tours by top local experts, immersive food and beverage tours, cooking and craft classes, bucket list experiences, and niche offerings you won't find anywhere else.
You can also check out our round-ups for the Best Vacation Rentals in the United States.  
This article may contain affiliate links. I earn a small commission when you book through these links at no additional cost to you.
New York City, New York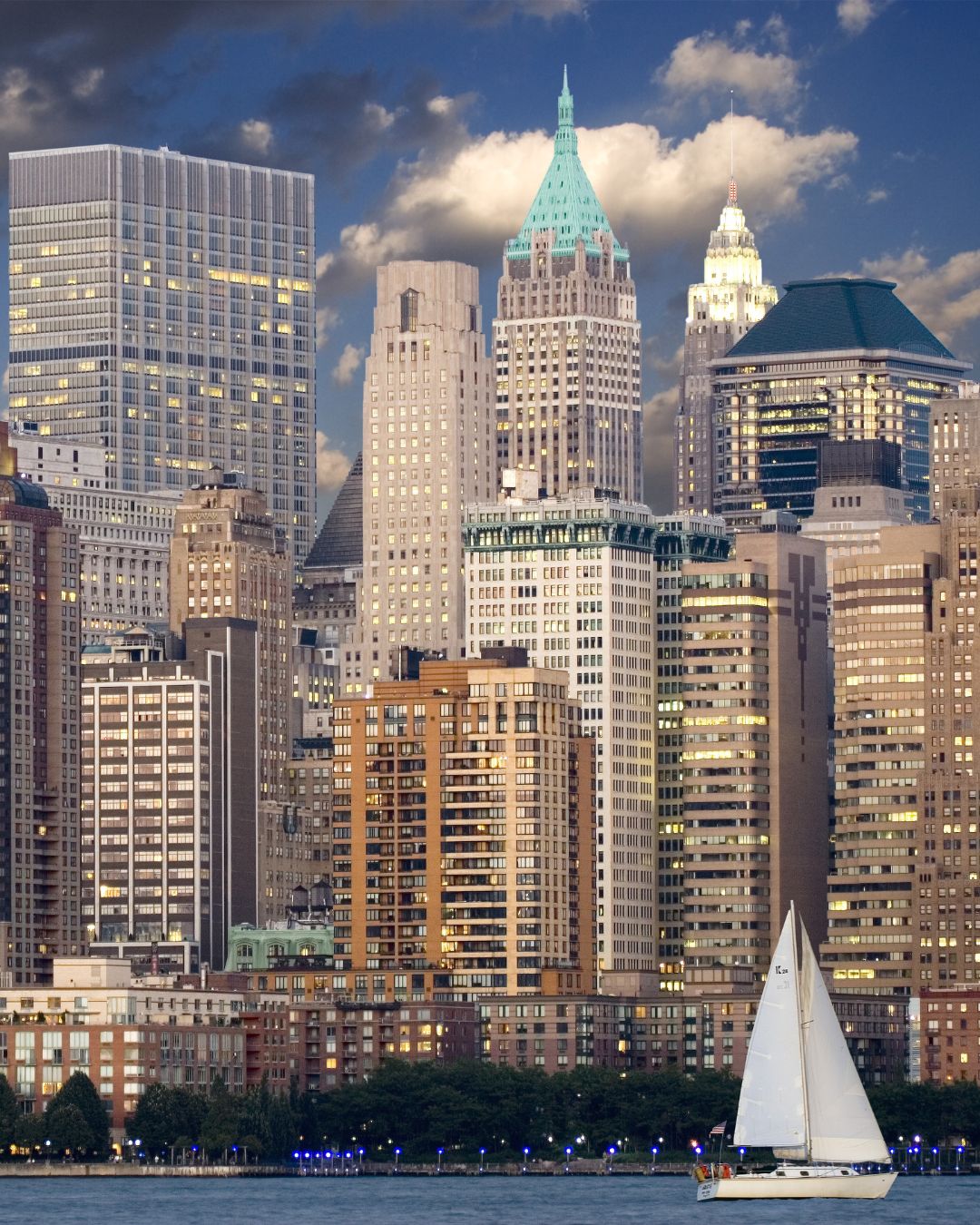 New York City is one of the most popular tourist destinations in the world, known for its iconic landmarks, vibrant culture, and rich history. With so much to see and do, it's important to plan your trip and make the most of your time in New York City. Whether you're interested in history, art, or culture, or just want to take in the sights, New York City is a must-visit destination.
Here are some things to consider when planning a trip to New York City:
Transportation: New York City has an extensive public transportation system, including the subway, buses, and taxis. Visitors can purchase a MetroCard for unlimited rides on the subway and buses.
Accommodation: There is a wide range of accommodation options in New York City, from luxury hotels to budget-friendly hostels and Airbnb rentals.
Sights and Activities: Some must-see attractions in New York City include the Statue of Liberty, Central Park, the Empire State Building, the Metropolitan Museum of Art, and Times Square. Other popular activities include shopping, dining, and taking in a show on Broadway.
Food: New York City is famous for its diverse cuisine, including pizza, bagels, hot dogs, and street food.
Safety: New York City is generally safe, but visitors should take standard safety precautions and be aware of their surroundings at all times.
Las Vegas, Nevada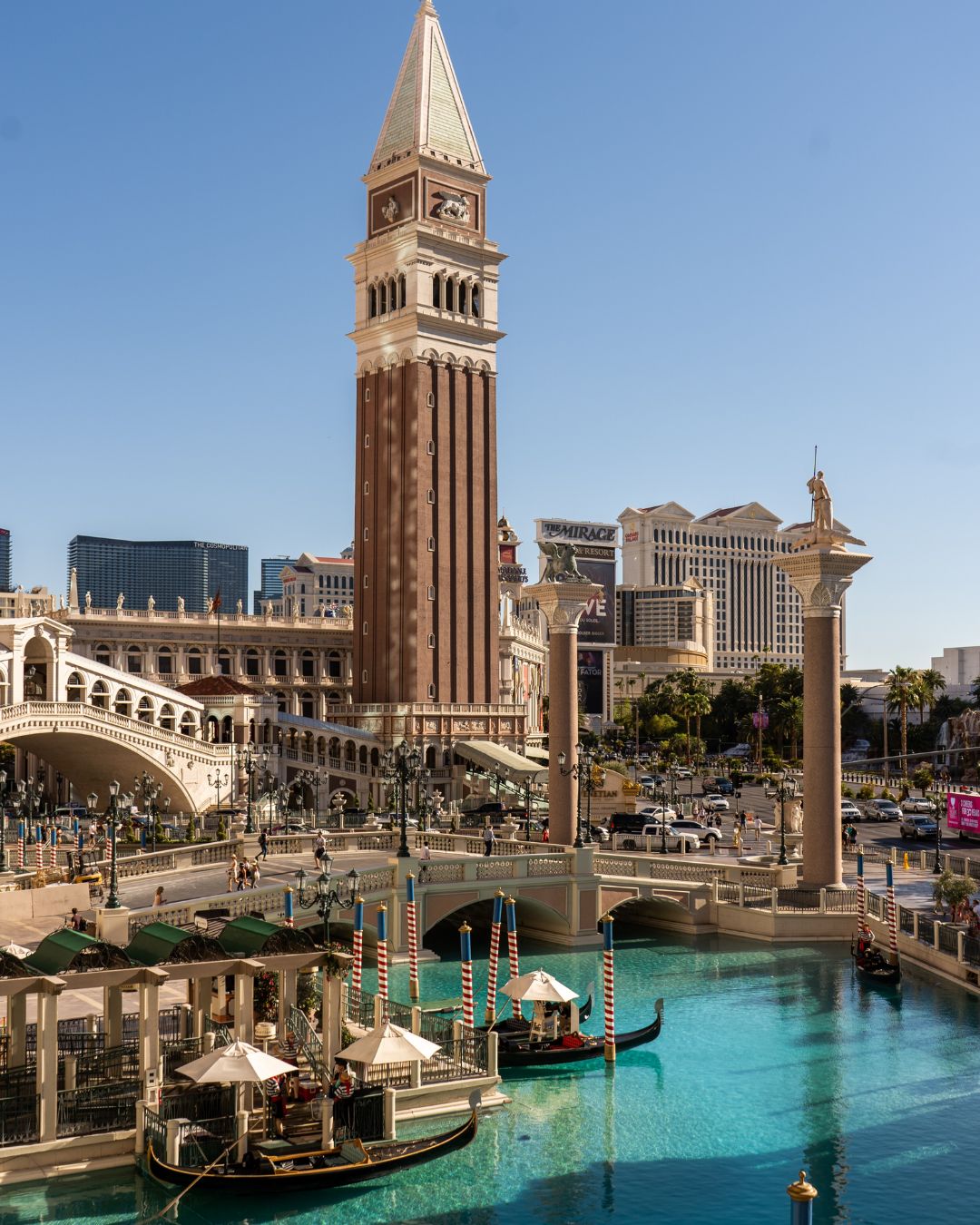 Las Vegas, Nevada, is a vibrant city known for its bright lights, world-class entertainment, and non-stop activities. Situated in the Mojave Desert, Las Vegas has become a popular tourist destination for people from around the world.
The Las Vegas Strip is the heart of the city's entertainment scene and home to a variety of dining options, from gourmet restaurants to casual cafes and buffets, as well as a range of shopping and entertainment options, from high-end boutiques to live performances.
Las Vegas is also known for its stunning architecture and design, with many of the city's casinos and hotels featuring elaborate themes, from the canals of Venice at the Venetian to the Egyptian pyramids of the Luxor. The city also offers a range of outdoor activities, from golfing and hiking to exploring the nearby Red Rock Canyon and Valley of Fire State Park.
Visitors to Las Vegas can choose from a range of accommodation options, from budget-friendly rooms to high-end suites. The most convenient way to get around the city is by taxi or ride-sharing service, although there is also a public transportation system, including buses and the monorail.
Orlando, Florida

Whether you're traveling with children, seeking thrills and adventure, or just looking for a fun and exciting vacation, Orlando has something to offer. Just be sure to plan your trip and make the most of your time in this exciting destination.
Best known for theme parks, Orlando is home to more than a dozen family attractions, including Walt Disney World, Epcot, Sea Life Orlando Aquarium, and Universal Orlando, making the central Florida city the "Theme Park Capital of the World." Other popular attractions include the Kennedy Space Center, the Orange County Convention Center, and the Central Florida Zoo.
Orlando also offers a range of amazing dining options, from fast food to gourmet restaurants. Many of the theme parks also offer a variety of dining options, from quick bites to sit-down meals.
Related post: The Coolest Airbnbs In Florida You Must Book Right Now
Austin, Texas

Feel the youthful spirit, enjoy the foodie delights, and experience the blend of history and innovation that make Austin a true Texan treasure.
This capital city combines a vibrant urban scene with a relaxed atmosphere. Known for its legendary live music venues and eclectic art culture, Austin never fails to inspire. Get lost in Zilker Park's green oasis, dive into mouthwatering food truck delights, and explore the historic State Capitol.
However, for those seeking a unique and exhilarating experience, Texas Dove Hunting provides dove hunting opportunities within 30 minutes of central Austin over cut corn fields.
San Francisco, California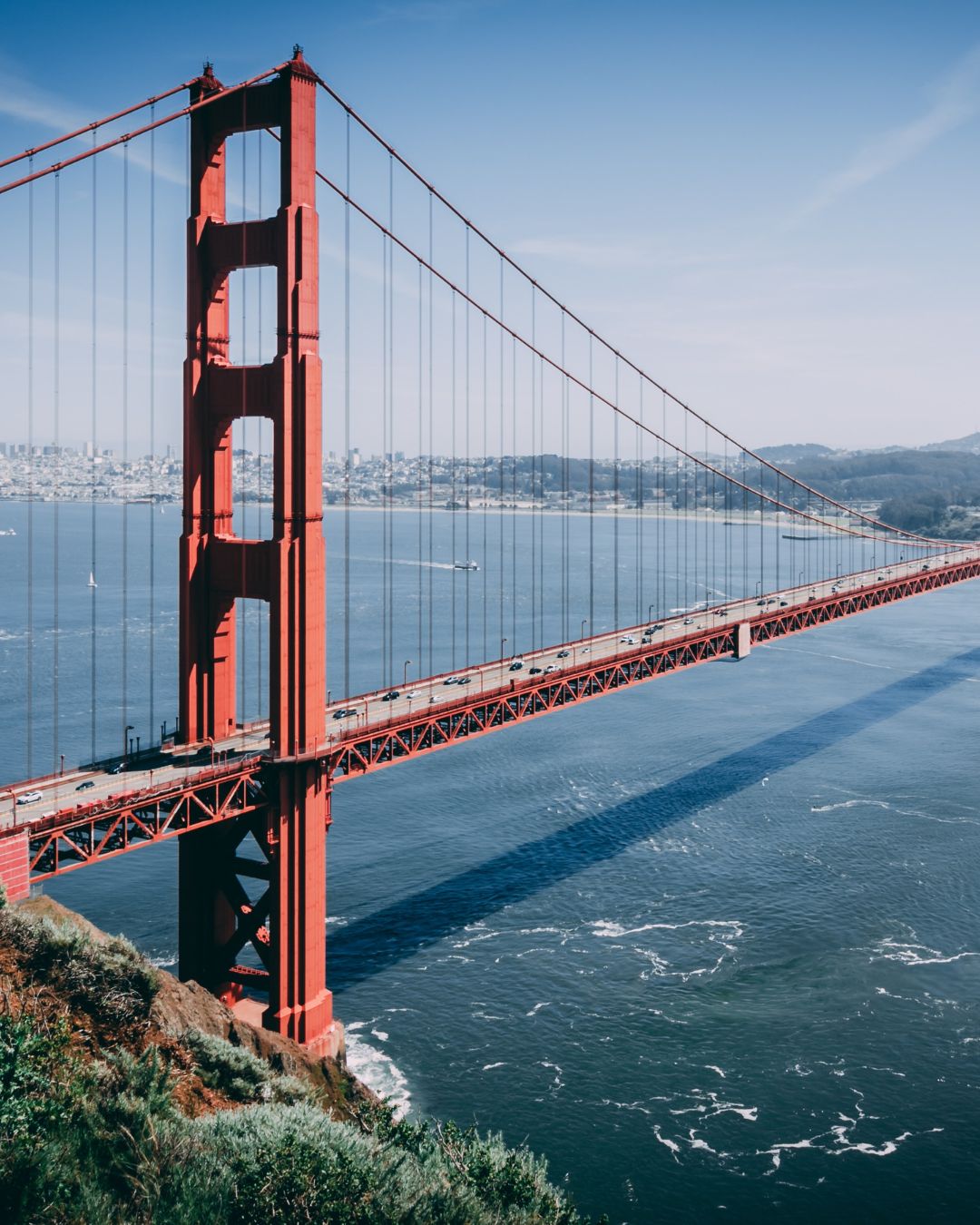 San Francisco is famous for its iconic landmarks, including the Golden Gate Bridge, Alcatraz Island, and Fisherman's Wharf. Other popular attractions include the California Palace of the Legion of Honor, the Exploratorium science museum, and the Presidio of San Francisco, a former military base turned national park.
San Francisco's culture has been influenced by diverse ethnic groups and many social movements. The best way to get a glimpse of the City by the Bay's character is to explore its neighborhoods on foot or by cable car. From the Mission District to the Castro, you'll find various boutiques and eateries serving nearly every kind of cuisine. Soak in city views from a picnic blanket in Mission Dolores Park, or take a quick boat ride to Alcatraz Island for a history lesson. Just be sure to come prepared for the steep hills by wearing a comfortable pair of walking shoes.
Los Angeles, California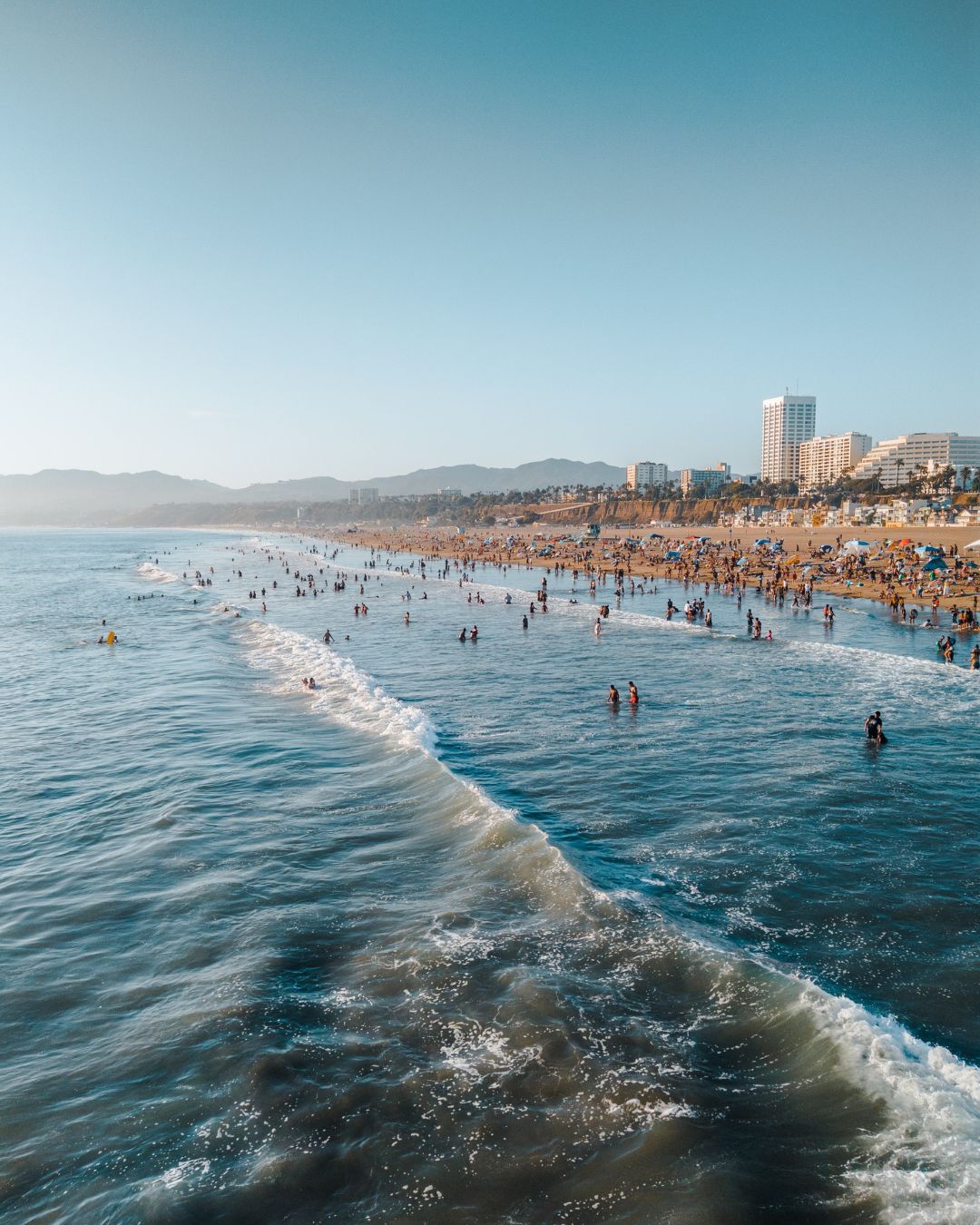 Los Angeles is a popular tourist destination in the United States, known for its warm weather, beautiful beaches, and numerous attractions. Some of the most popular tourist destinations in Los Angeles include Hollywood, Disneyland, Universal Studios, the Walk of Fame, the Sunset Strip, and the Getty Center. Additionally, there are many other interesting sights to see, such as the Griffith Observatory, the Hollywood Sign, and the Santa Monica Pier. With its rich cultural heritage, delicious food, and vibrant nightlife, Los Angeles has something for everyone.
Here are some travel tips for visiting Los Angeles:
Plan ahead: Make a list of the places you want to visit and the activities you want to do. Consider purchasing tickets in advance to avoid waiting in long lines. Also, check out these amazing boutique rentals in LA.
Pack appropriately: Los Angeles has a Mediterranean climate with warm, dry summers and mild, wet winters. Pack lightweight clothing and sunscreen for the summer months, and bring a jacket or sweater for the cooler evenings.
Save money: There are many free or low-cost attractions in Los Angeles, such as beaches, parks, and museums. Take advantage of these options to save money.
Explore different neighborhoods: Los Angeles is a large and diverse city with many unique neighborhoods, each with its own personality and charm. Explore areas like Venice Beach, the Arts District, and Little Tokyo to get a feel for the city's different cultures.
Be prepared for traffic: Los Angeles is infamous for its traffic, so plan your itinerary accordingly and allow extra time for travel. Consider using public transportation or ride-sharing services to avoid driving.
Stay hydrated: Los Angeles can be hot and dry, so be sure to drink plenty of water and carry a refillable water bottle.
Stay flexible: With so many options for activities and attractions, it can be overwhelming to try to see everything. Be prepared to change your plans and prioritize what's most important to you.
Related post: The Coolest Airbnbs In Los Angeles To Book Right Now!
Miami, Florida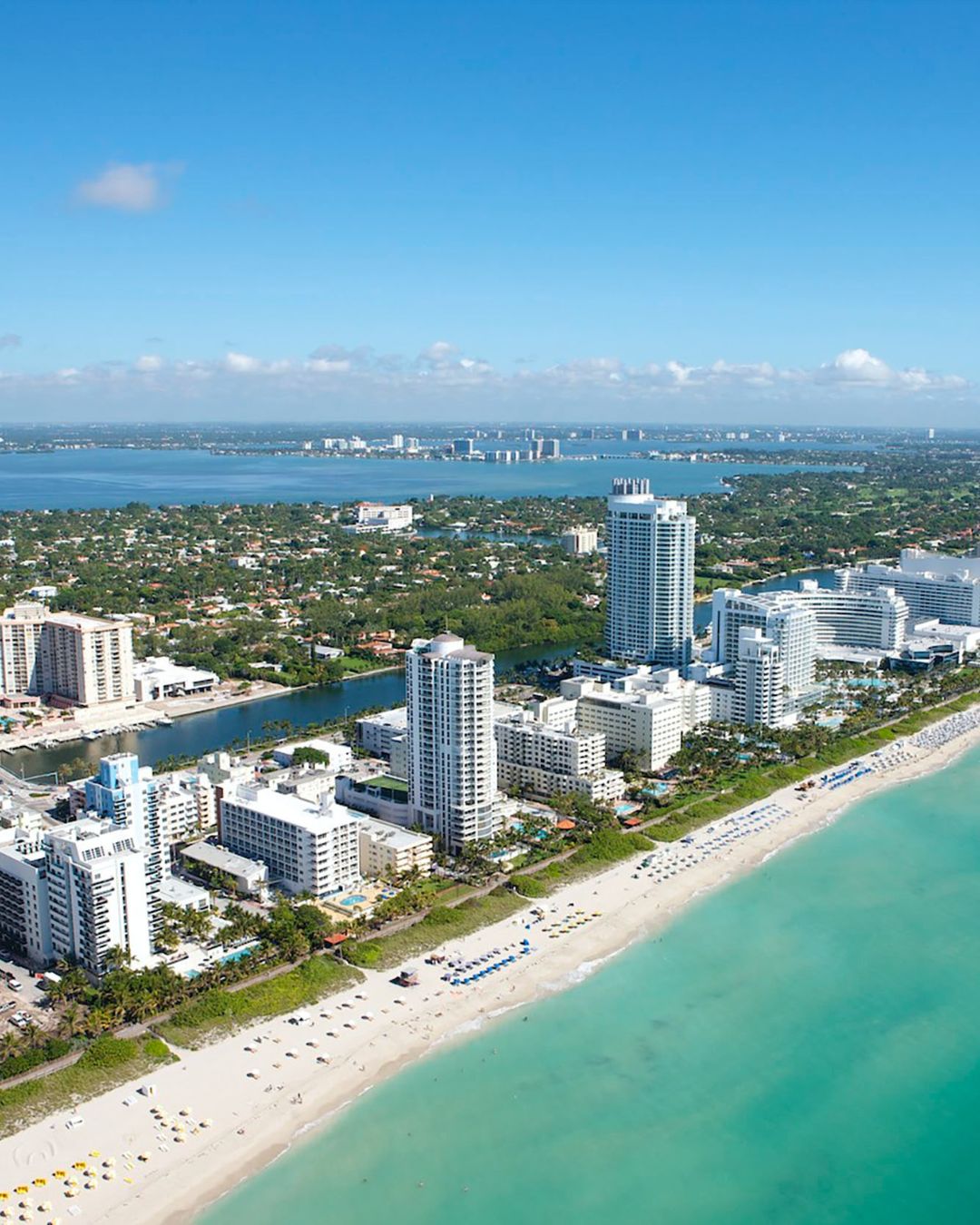 Miami, Florida is a popular tourist destination known for its beaches, nightlife, cultural attractions, and diverse cuisine. Some of the most popular tourist attractions include South Beach, Little Havana, the Wynwood Arts District, and the Miami Seaquarium. Don't forget to check out our picks for The Best Places to Stay in Miami.
Here are some of the must-see places in Miami:
South Beach: A world-famous stretch of sand and surf known for its Art Deco architecture, fashionable crowds, and vibrant nightlife.
Little Havana: A neighborhood known for its Cuban culture, with streets lined with cigar shops, Latin music, and street vendors selling traditional food.
Wynwood Arts District: A neighborhood known for its street art, galleries, and cultural events.
Vizcaya Museum and Gardens: A European-style villa and museum located on Biscayne Bay, with beautiful gardens and stunning views.
Miami Seaquarium: A marine park featuring dolphins, sea lions, and other marine animals, as well as educational shows and exhibits.
Art Deco Historic District: A neighborhood in South Beach featuring the largest collection of Art Deco architecture in the world.
Bayside Marketplace: An outdoor shopping and dining complex located on the water in downtown Miami, with views of Biscayne Bay.
Jungle Island: A tropical park and wildlife sanctuary featuring exotic animals, botanical gardens, and educational exhibits.
American Airlines Arena: A sports and entertainment arena located in downtown Miami, home to the Miami Heat basketball team and concerts and events.
Grand Canyon National Park, Arizona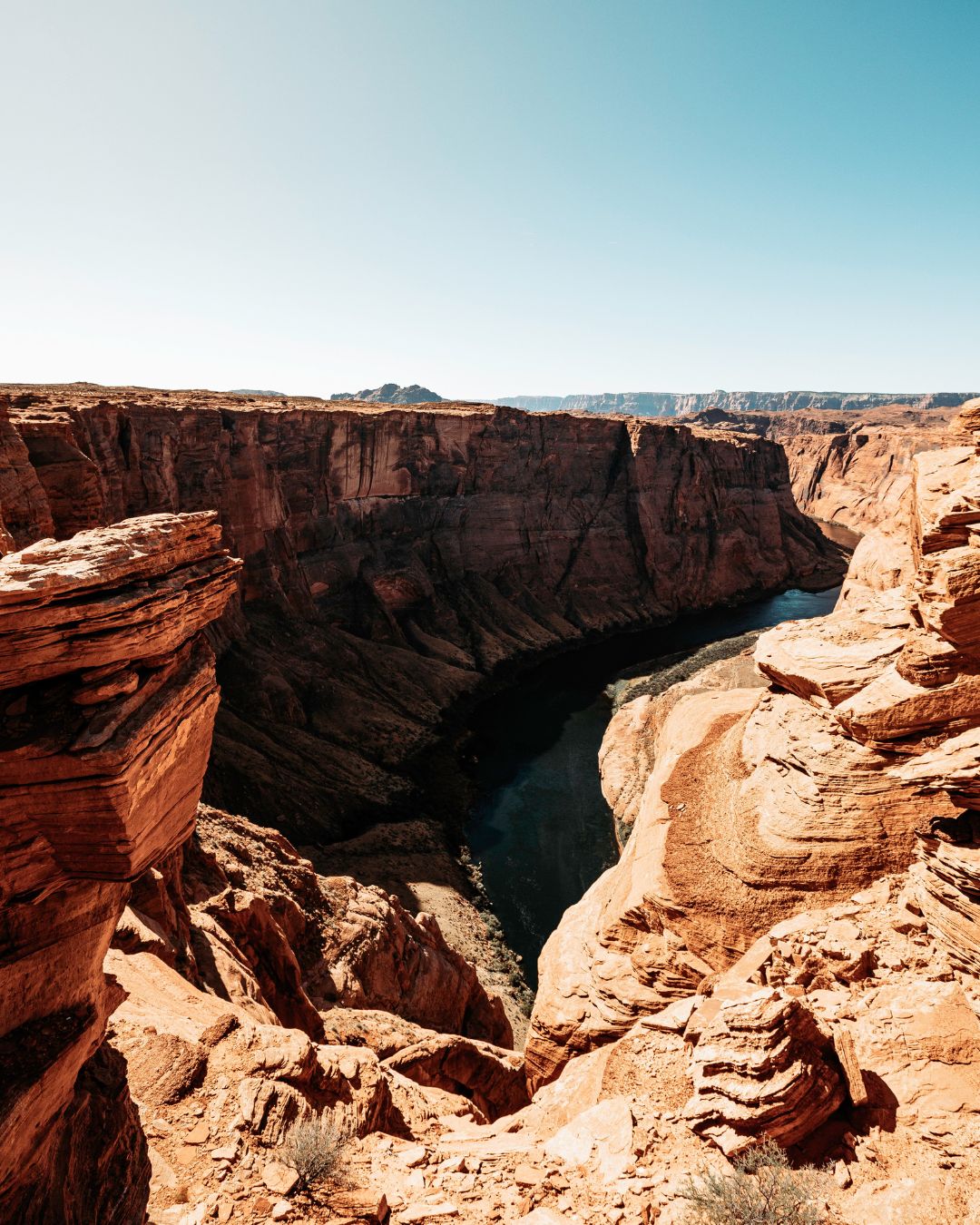 To experience some of the most inspiring views America has to offer, plan a trip to Grand Canyon National Park. The Colorado River weaves its way through the 277-mile-long canyon, making it a top destination for whitewater rafting. The Arizona park is also a superb spot to hike, offering scenic paths like the Bright Angel and North Kaibab trails. A helicopter tour is another excellent way to view this impressive natural wonder. Regardless of how you choose to spend your time in the Grand Canyon, you're sure to feel small against its towering rock formations and expansive vistas.
Visitors to Grand Canyon National Park can explore the canyon via several different viewpoints and hiking trails. The South Rim, which is the most popular and accessible area of the park, offers stunning views of the canyon and is a popular starting point for scenic drives and hikes. The North Rim is less developed and more remote, offering a different perspective of the canyon and a chance for a more peaceful and secluded experience.
In addition to exploring the canyon, visitors to Grand Canyon National Park can also participate in a variety of other activities such as mule rides, river rafting trips, camping, and ranger-led programs. There are several accommodations available within the park, including lodges, campsites, and backcountry permits for overnight camping.
Washington, D.C.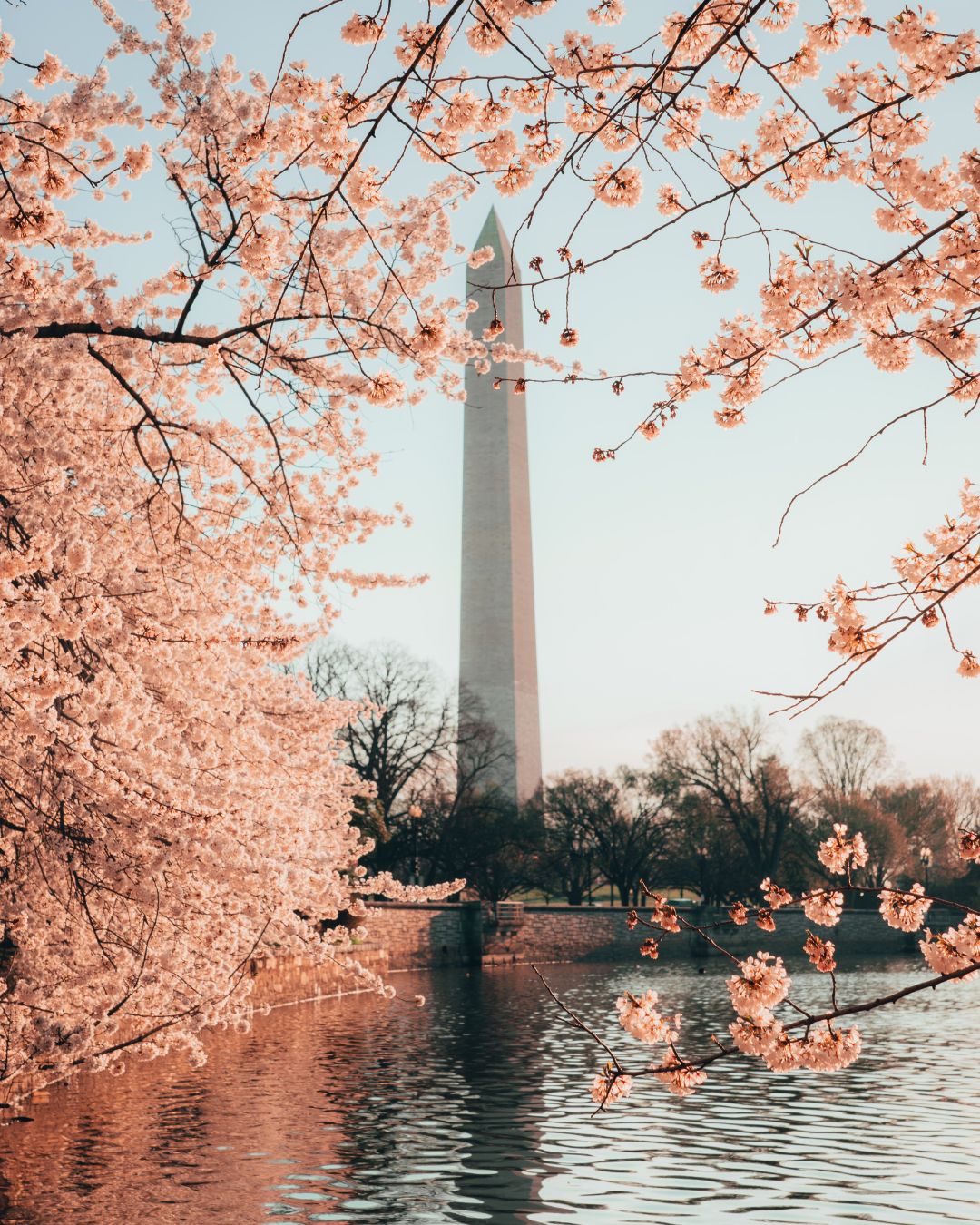 Washington, D.C. is a vibrant and historic city, that offers visitors a chance to experience American culture, politics, and history. Whether visiting for the first time or returning for a repeat visit, there is always something new and exciting to see and do in Washington, D.C. It is a popular tourist destination for both domestic and international visitors. Most of the popular museums and attractions are free to check out, which can make it a budget-friendly vacation.
Maui, Hawaii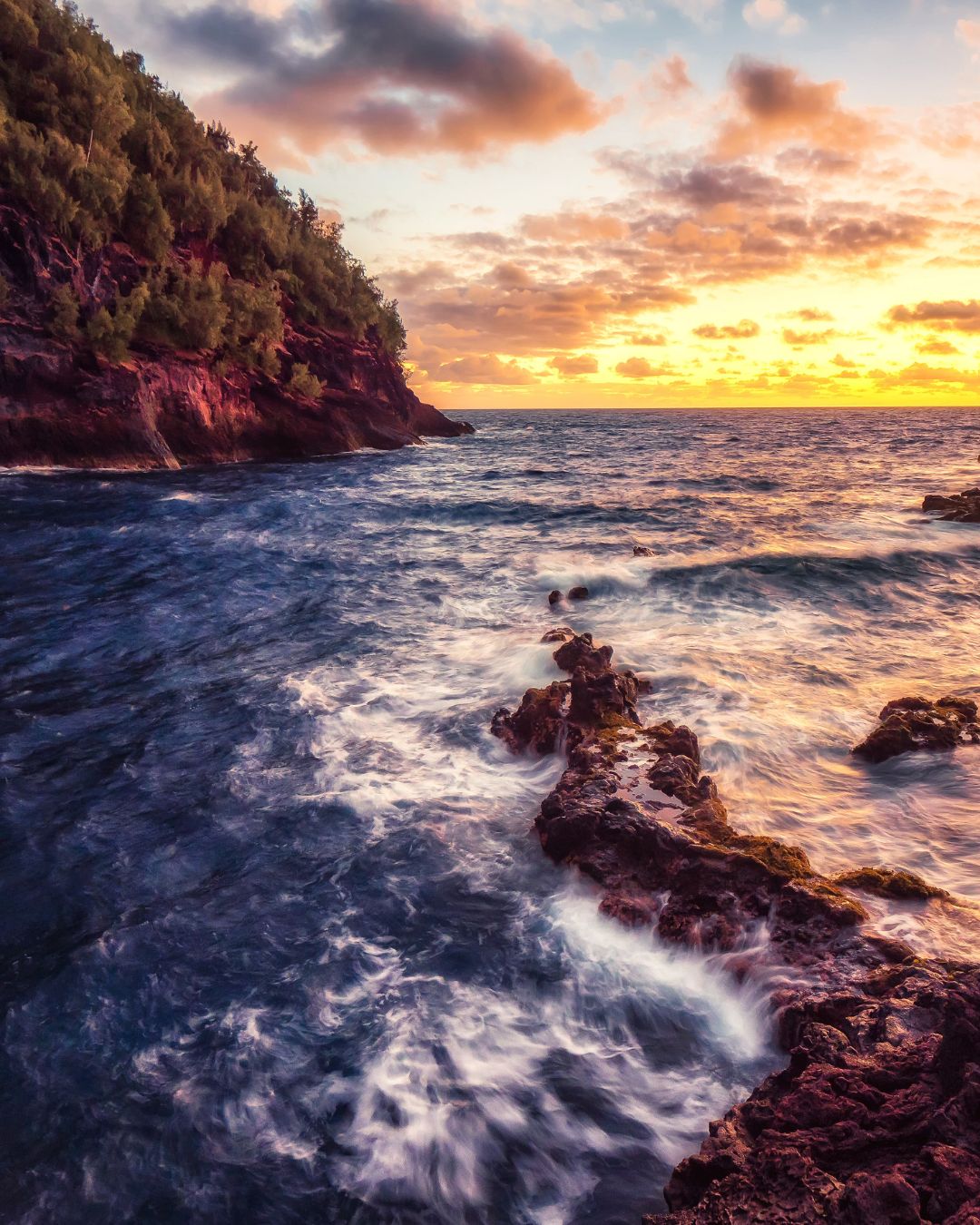 Maui is a popular travel destination located in Hawaii, known for its stunning natural beauty, vibrant culture, and exciting activities. Maui is home to many beautiful beaches, such as Kaanapali, Wailea, and Makena. Maui's clear waters are home to a diverse array of marine life, making it a popular destination for snorkeling and diving. Don't forget to visit Haleakalā National Park: This park features a massive dormant volcano, offering breathtaking views from the summit. Sampling Maui's seafood is also a must, but don't overlook other island delicacies like haupia, a creamy coconut custard.
Yellowstone National Park, Wyoming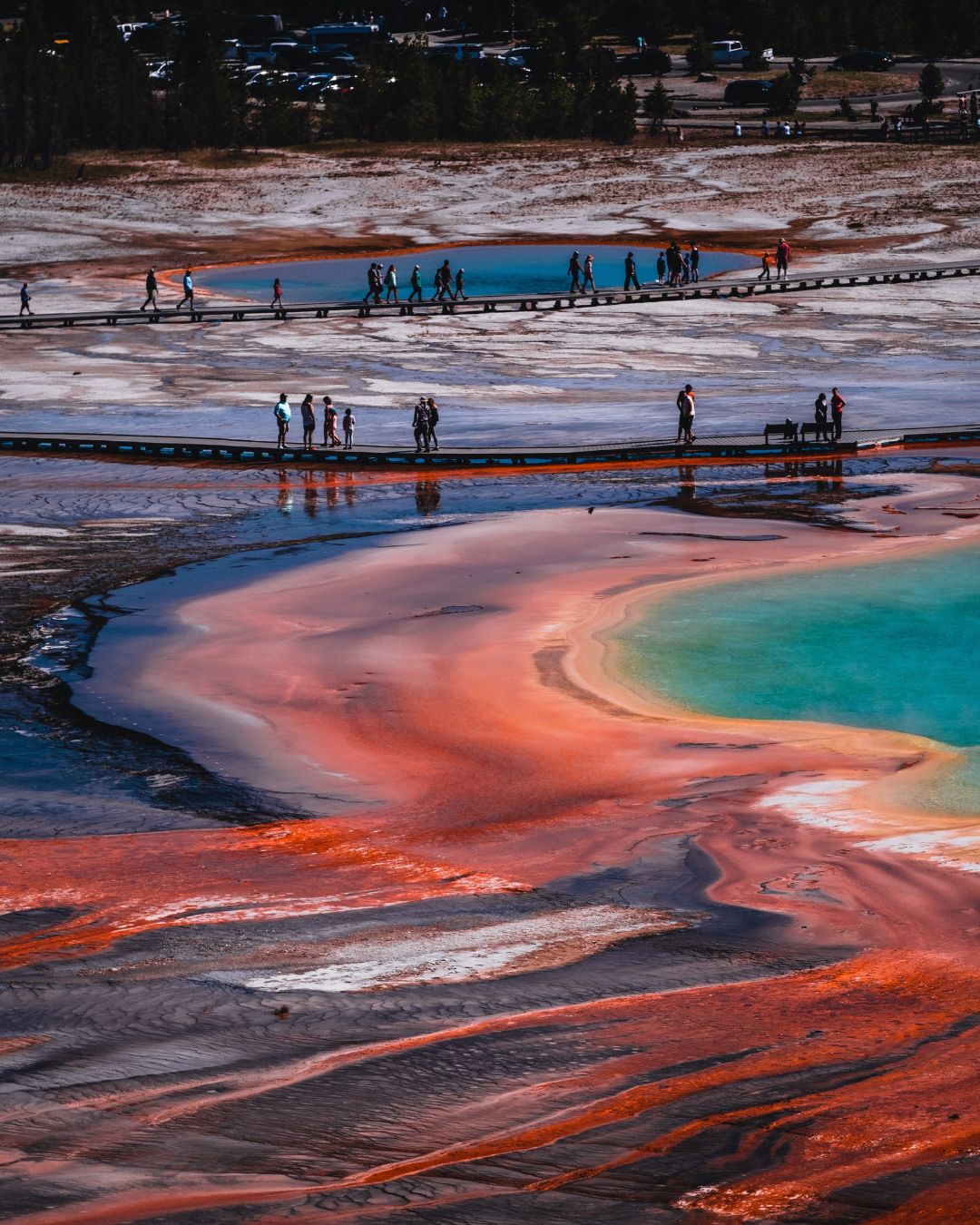 With its unique geothermal features and abundant wildlife, Yellowstone National Park offers a one-of-a-kind wilderness experience. This world-famous Wyoming National Park is always spectacular, and while it's understandably mainly visited in warmer months, if you can get there in February you'll be in for a real treat, with the whole place transformed into an other-worldly wintery wilderness. Animals are much easier to spot in the snow, with the most notable example being bison, complete with their shaggy winter coats, and the steam from the geysers is far more pronounced.
Lake Tahoe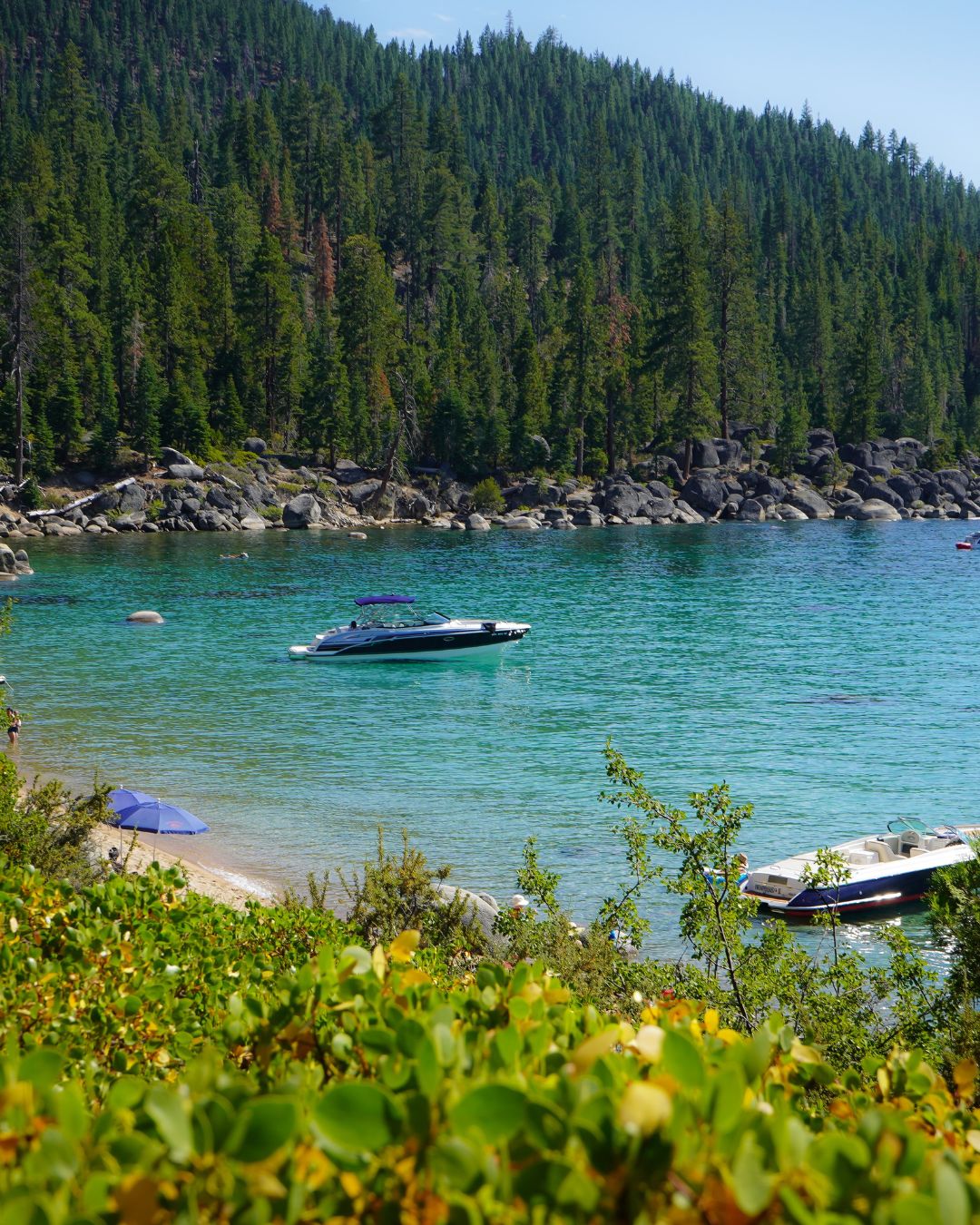 Lake Tahoe is known for its crystal-clear waters and stunning scenery, surrounded by mountains and forests, making it a popular tourist destination for outdoor recreation and relaxation. Activities at Lake Tahoe include boating, fishing, hiking, skiing, snowboarding, and more.
Skiers and snowboarders arrive in droves during the winter to hit the slopes at Lake Tahoe's numerous resorts. Meanwhile, a summertime visit is ideal for hikes, scenic drives, and lake activities like kayaking and boating.
Moab, Utah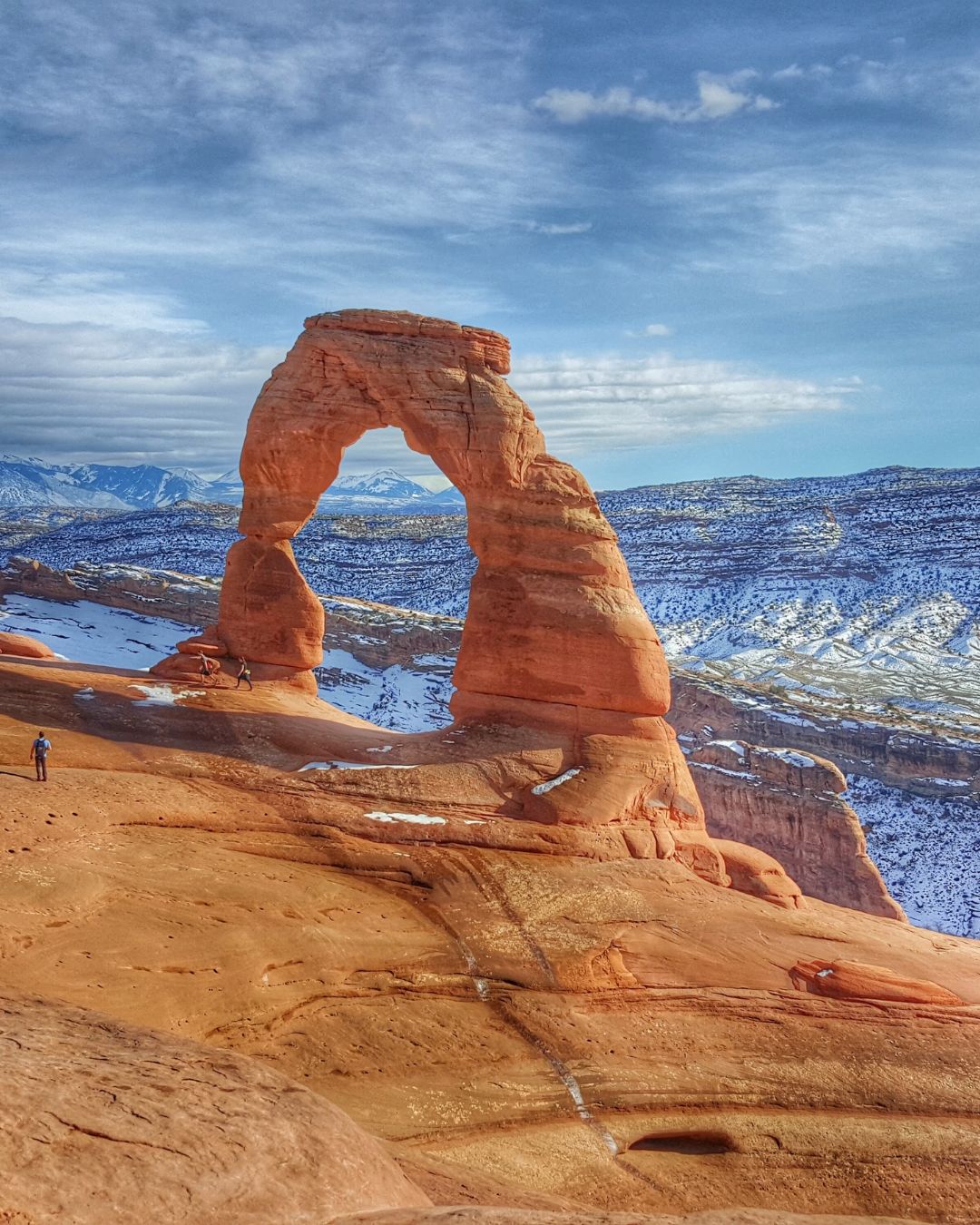 Moab is a city located in southeastern Utah, known for its stunning natural landscapes and outdoor recreation opportunities. It is a popular destination for adventure enthusiasts, offering activities such as hiking, mountain biking, rock climbing, rafting, and off-road vehicle driving. Some of the most famous attractions in the area include Arches National Park and Canyonlands National Park, which feature a vast landscape of canyons, mesas, and buttes. Other popular places to visit in Moab include Dead Horse Point State Park, which offers stunning views of the Colorado River and the surrounding desert, and the Moab Giants dinosaur tracks, which are preserved dinosaur footprints from over 200 million years ago.
San Diego, California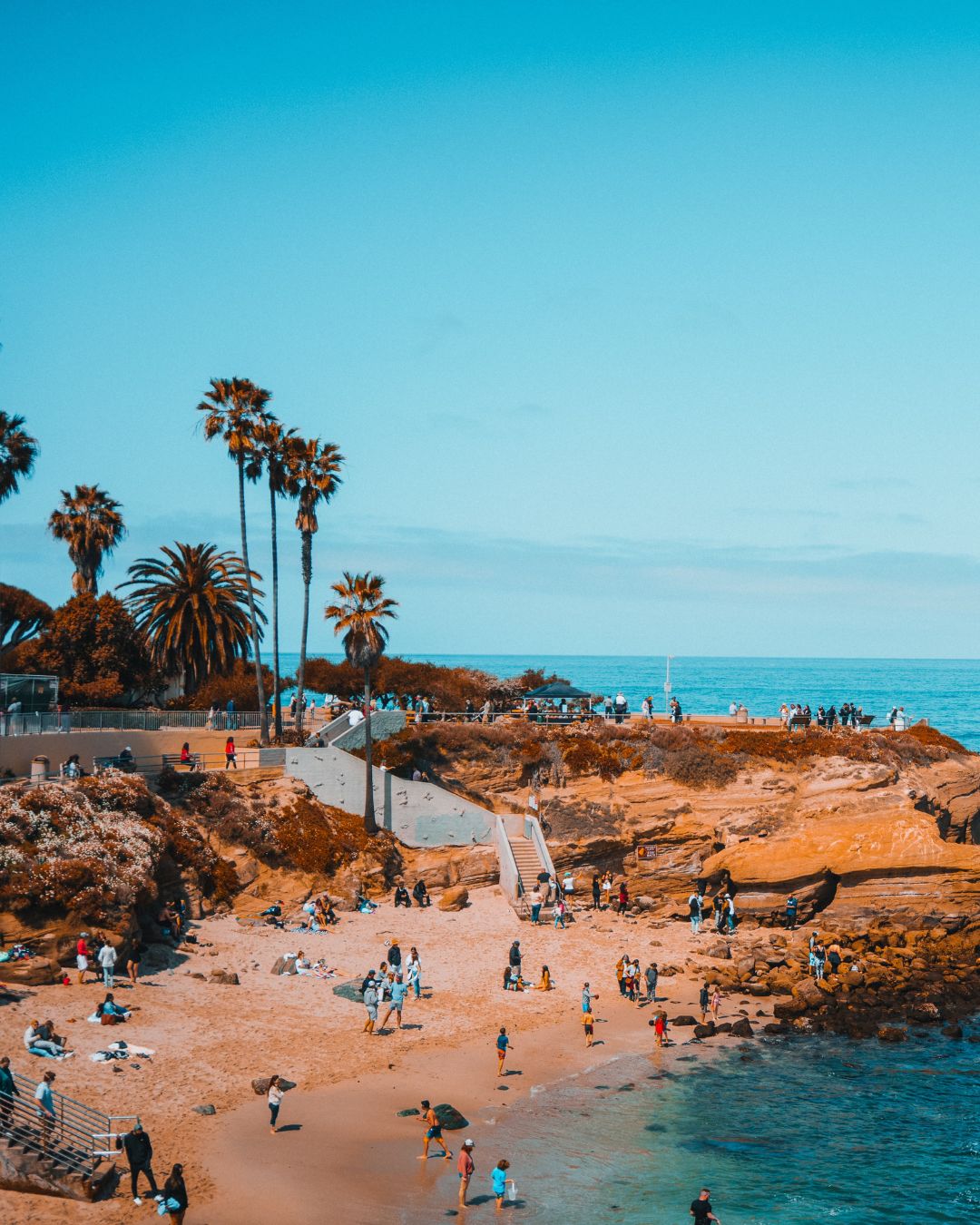 San Diego is a popular tourist destination in California known for its beaches, parks, and attractions such as the San Diego Zoo, Balboa Park, and Legoland California. It also has a thriving food and craft beer scene, as well as a bustling nightlife in areas like the Gaslamp Quarter. If you're interested in history, you can visit the USS Midway Museum and Old Town San Diego State Historic Park, which showcase the city's rich cultural heritage. Some popular outdoor activities in San Diego include surfing, kayaking, and hiking in Torrey Pines State Natural Reserve.
Aspen, Colorado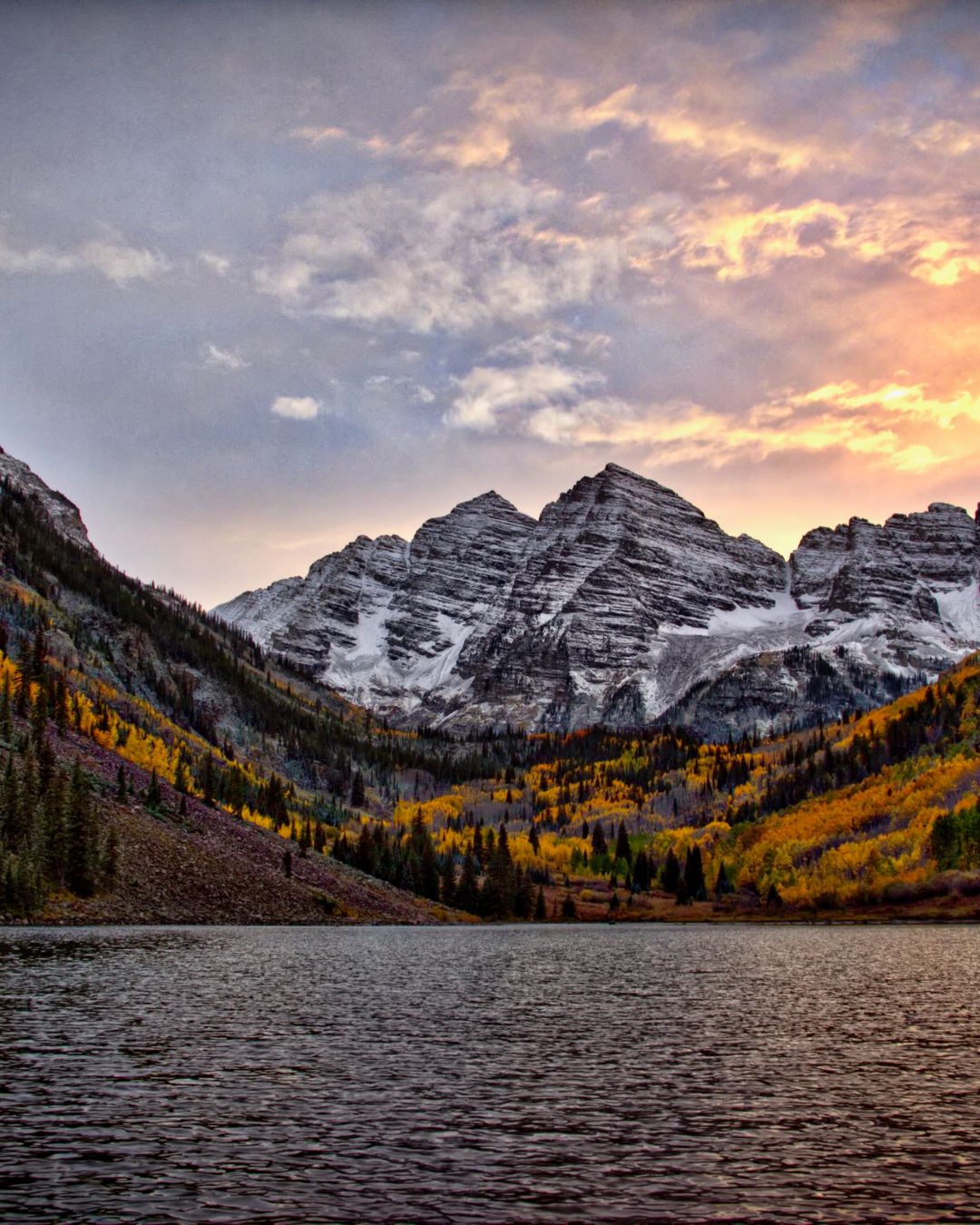 Aspen, Colorado is a world-famous ski resort town located in the Rocky Mountains. During the winter months, visitors flock to Aspen to hit the slopes and enjoy the area's stunning alpine scenery. With four ski mountains, Aspen Snowmass, Aspen Highlands, Buttermilk, and Ajax, there is plenty of terrain for skiers and snowboarders of all levels. In addition to skiing and snowboarding, winter activities in Aspen include ice skating, snowmobiling, and hot-air balloon rides.
During the summer, Aspen transforms into a picturesque mountain town with an abundance of outdoor activities, including hiking, mountain biking, and fly fishing. The Maroon Bells, two of Colorado's most photographed peaks, are located just outside of town and offer breathtaking views. Aspen is also home to many cultural events, including the Aspen Music Festival, the Food & Wine Classic, and the Aspen Ideas Festival.
Savannah, Georgia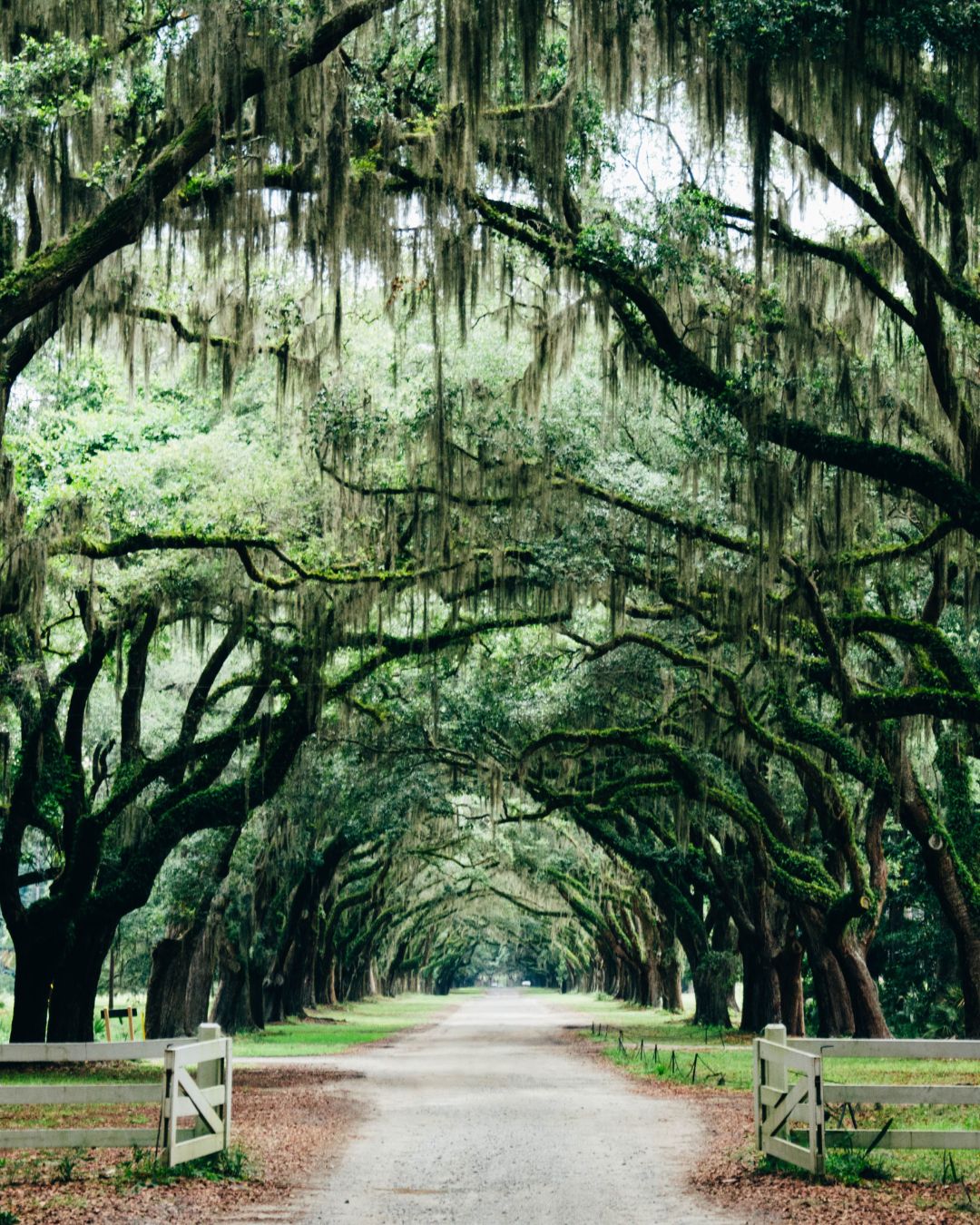 Savannah is one of the best destinations the South has to offer thanks to its old-world charm, tasty cuisine, and a plethora of historical attractions. In this Georgia city, you'll find restaurants that serve everything from fried green tomatoes to biscuits and gravy. The city is also home to many charming pubs and bars, making it a great destination for a night out on the town.
Some of the most famous landmarks include the Owens-Thomas House, the Mercer Williams House Museum, and the First African Baptist Church. Visitors can take a leisurely stroll through Savannah's beautiful parks, such as Forsyth Park and Chippewa Square, or go on a tour of the city to learn about its rich history. The city is also home to several museums, including the Telfair Museum of Art and the Savannah History Museum.
PIN THIS POST TO SAVE IT FOR LATER!