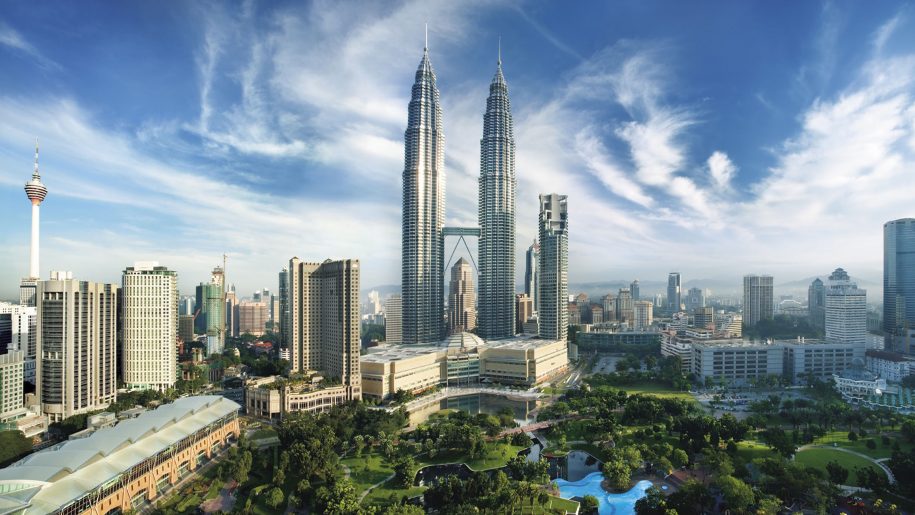 KL offers tourists a mouth-watering mix of Asian culinary traditions. Here you can find a lot of different Indian, Chinese, Malay and European restaurants and cafes.
Here are 5 amazing places to eat while in KL.
The Point Restaurant & Bar Kuala Lumpur
We found here an all-new, fusion-style menu that adopts a more refined culinary approach while retaining its signature local and international flavors. Visitors to The Point should expect to taste new creations such as Chicken in Percik Sauce and classics with a twist such as the Truffled Cold Angel Hair with Avruga Caviar-paired with good wines to boot.
Rock Bottom Kitchen + Bar
It's one of our lovely places to eat where we can enjoy rotating DJs, live bands, an extensive range of liquor and a huge food menu within the wood-and-brick space – they even offer Northern Indian cuisine alongside traditional European fare! Plus, sports fans will love catching the action on the terrace's three flatscreen TVs.
Café Café
Café Café is an amazing French restaurant with tasty meals and romantic atmosphere. By the way, it's one of the most romantic restaurants in Kuala Lumpur. The food in Café Café is reasonably priced and it is really worth eating there. It's also a perfect place to celebrate a special anniversary day with your partner.
Purradise Cat Cafe
This funny and creative cafe is for real cat lovers. Here we enjoyed tasty smoothies in the company of lots of cute cats. It's really very amazing and stunning place. These funny cats made us laugh a lot. By the way, you can even take a cat home! Purradise Cat Cafe is open from 11:00 am to 11:00 pm. Don't forget to visit this special cafe when you are in KL!
Old China Cafe
In Old China Cafe we found Straits Chinese and Malay delicacies. The food is excellent and we like it so much. Highly recommended to visit this place. When you will be in Old China Cafe, try black coffee with milky foam on top. Everything on the menu is delicious.