Bangkok, Thailand's capital, is a large city known for ornate shrines and vibrant street life. Like many other capital cities, Bangkok never goes to sleep, there is always a hive of activity as people work around the clock in their various professions.
Bangkok is a frenetic jigsaw puzzle of towering skyscrapers, colorful taxicabs, motorcycle taxis, and busy pedestrians. When you visit Bangkok, you discover what this diverse city — an amalgamation of old and new — has to offer. It may be a busy metropolis, but at dawn, you can see Buddhist monks clad in saffron-colored robes filling the streets. Come here, and you'll find a wide range of activities to amuse yourself, from the historical and religious to shopping, galleries, and spas.
Let's have a look at the top things to do and see in Bangkok.
Grand Palace & Wat Prakeaw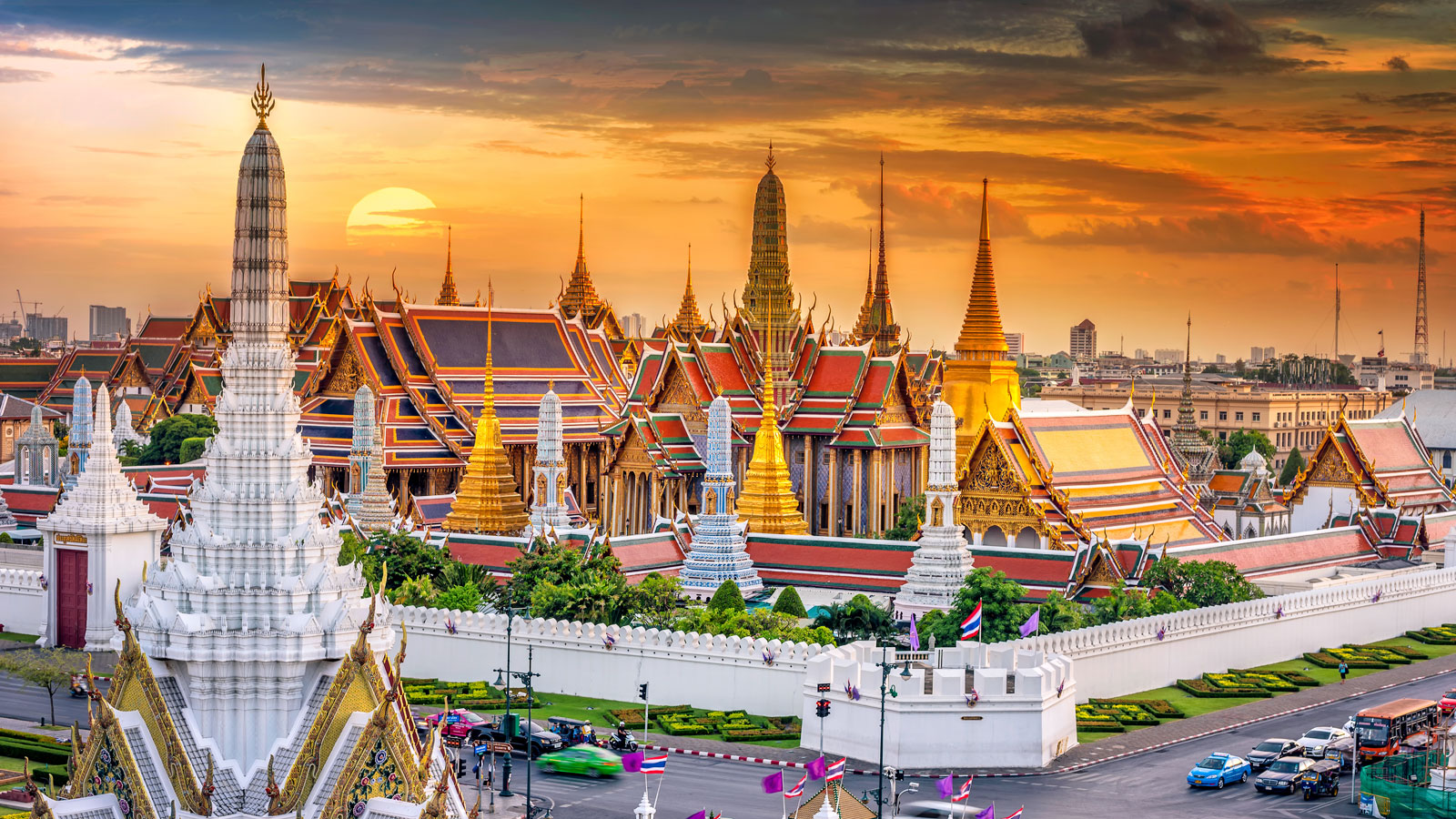 The dazzling, spectacular Grand Palace is undoubtedly the most famous landmark in Bangkok. It's one must-see sight that no visit to the city would be complete without. It was built in 1782 and for 150 years the home of the Thai King, the Royal court, and the administrative seat of government.
The Grand Palace of Bangkok is a grand old dame indeed that continues to have visitors in awe with its beautiful architecture and intricate detail, all of which is a proud salute to the creativity and craftsmanship of the Thai people.
Within the palace complex are several impressive buildings including Wat Phra Kaew (Temple of the Emerald Buddha), which contains the small but famous and greatly revered Emerald Buddha that dates back to the 14th century.
Opening Hours: Daily from 8.30 am to 3.30 pm
Location: Na Phra Lan Road, Old City (Rattanakosin), Phra Nakhon, Bangkok 10200, Thailand
Wat Arun (The Temple of Dawn)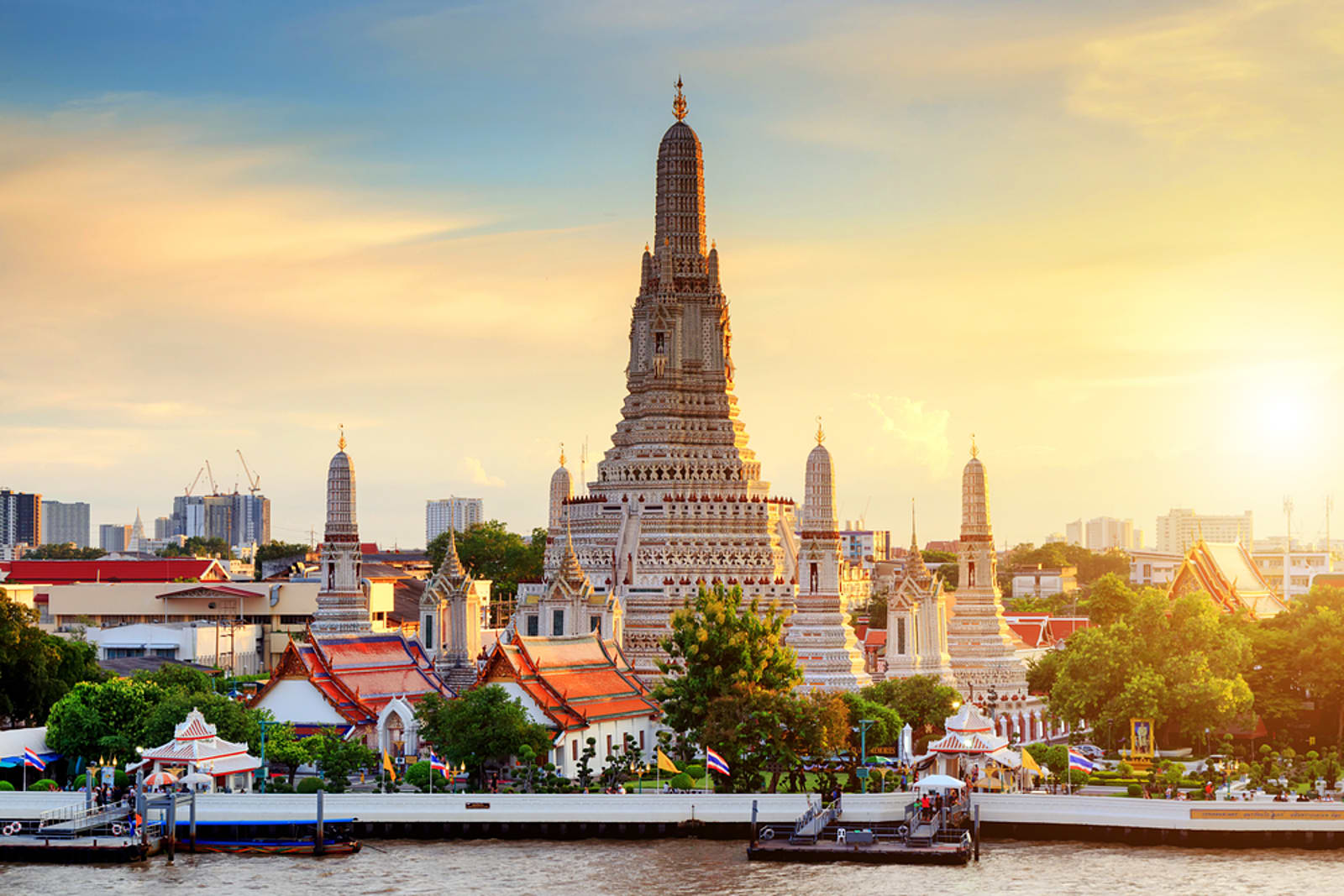 Wat Arun, locally known as Wat Chaeng, is a landmark temple on the west (Thonburi) bank of the Chao Phraya river. It's easily one of the most stunning temples in Bangkok, not only because of its riverside location but also because the design is very different from the other temples you can visit in Bangkok. Wat Arun (nicknamed the Temple of the Dawn) is partly made up of colorfully decorated spires and stands majestically over the water.
Wat Arun is almost directly opposite Wat Pho, so it's very easy to get to. From Saphan Taksin boat pier, you can take a riverboat that stops at Pier 8. From here, a small shuttle boat takes you from one side of the river to the other.
We would recommend spending at least an hour visiting the temple. Although it's known as the Temple of the Dawn, it's absolutely stunning at sunset, particularly when lit up at night. Even so, the quietest time to visit is early morning before the crowds.
Given the beauty of the architecture and fine craftsmanship, it's not surprising that Wat Arun is considered by many as one of the most beautiful temples in Thailand. The prang (spire) by the Chao Phraya is one of Bangkok's world-famous landmarks. The imposing spire rises over 70 meters high, beautifully decorated with tiny pieces of colored glass and Chinese porcelain placed delicately into intricate patterns.
Location: 158 Thanon Wang Doem, Wat Arun, Bangkok Yai, Bangkok 10600, Thailand
Damnoen Saduak floating market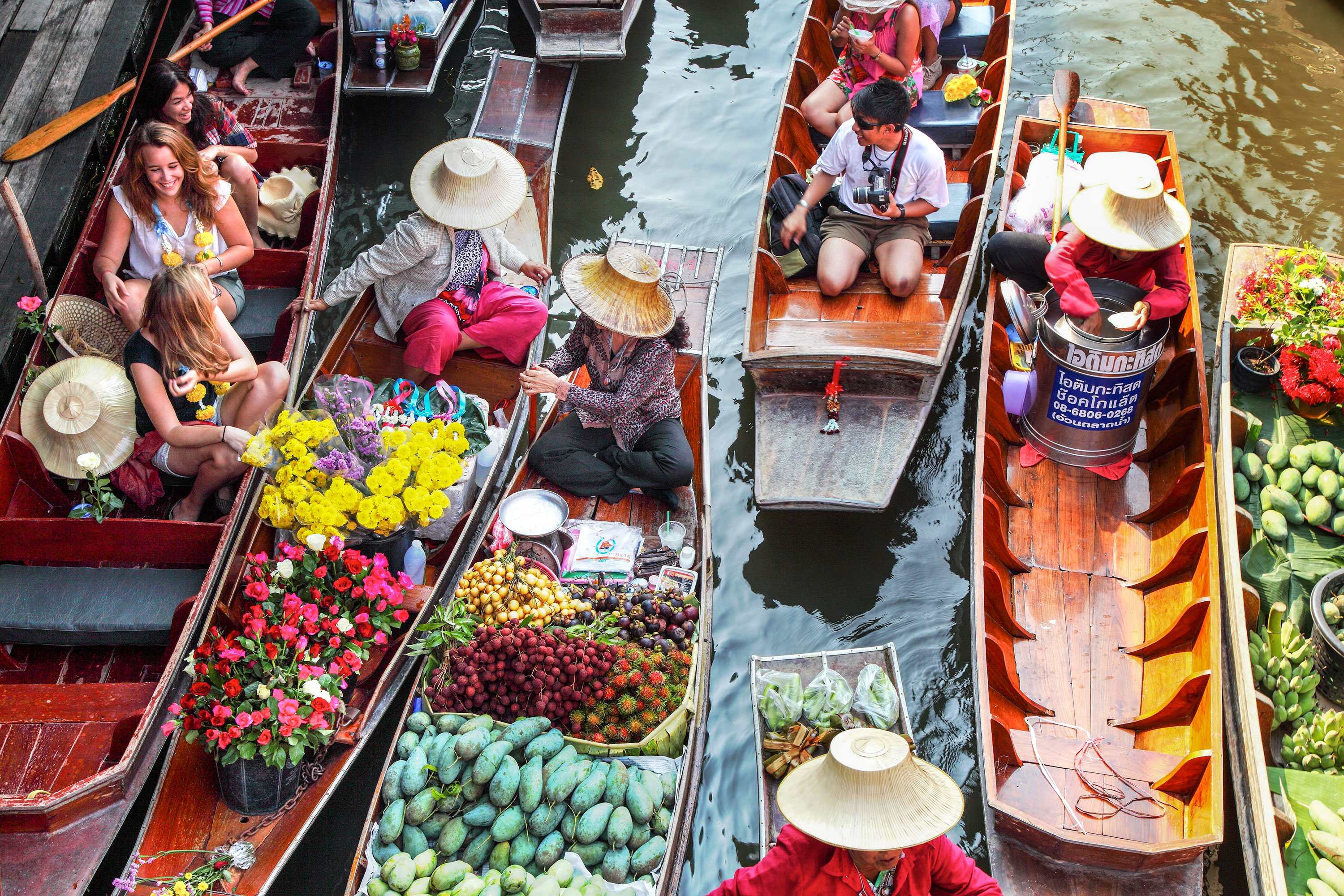 The pioneer of all floating markets, Damnoen Saduak continues to offer an authentic experience despite its increasingly touristy atmosphere. Imagine dozens of wooden row boats floating by, each laden to the brim with farm-fresh fruits, vegetables, or flowers. Food vendors fill their vessels with cauldrons and charcoal grills, ready to whip up a bowl of 'boat noodle' or seafood skewers upon request.
The market is around 100 km southwest of Bangkok. To enjoy the atmosphere without haggling over prices, try relaxing on a guided boat tour of Damnoen Saduak market.
Opening Hours: Daily from 7 am to 5 pm
Location: Damnoen Saduak, Damnoen Saduak District, Ratchaburi 70130, Thailand
Chinatown (Yaowarat)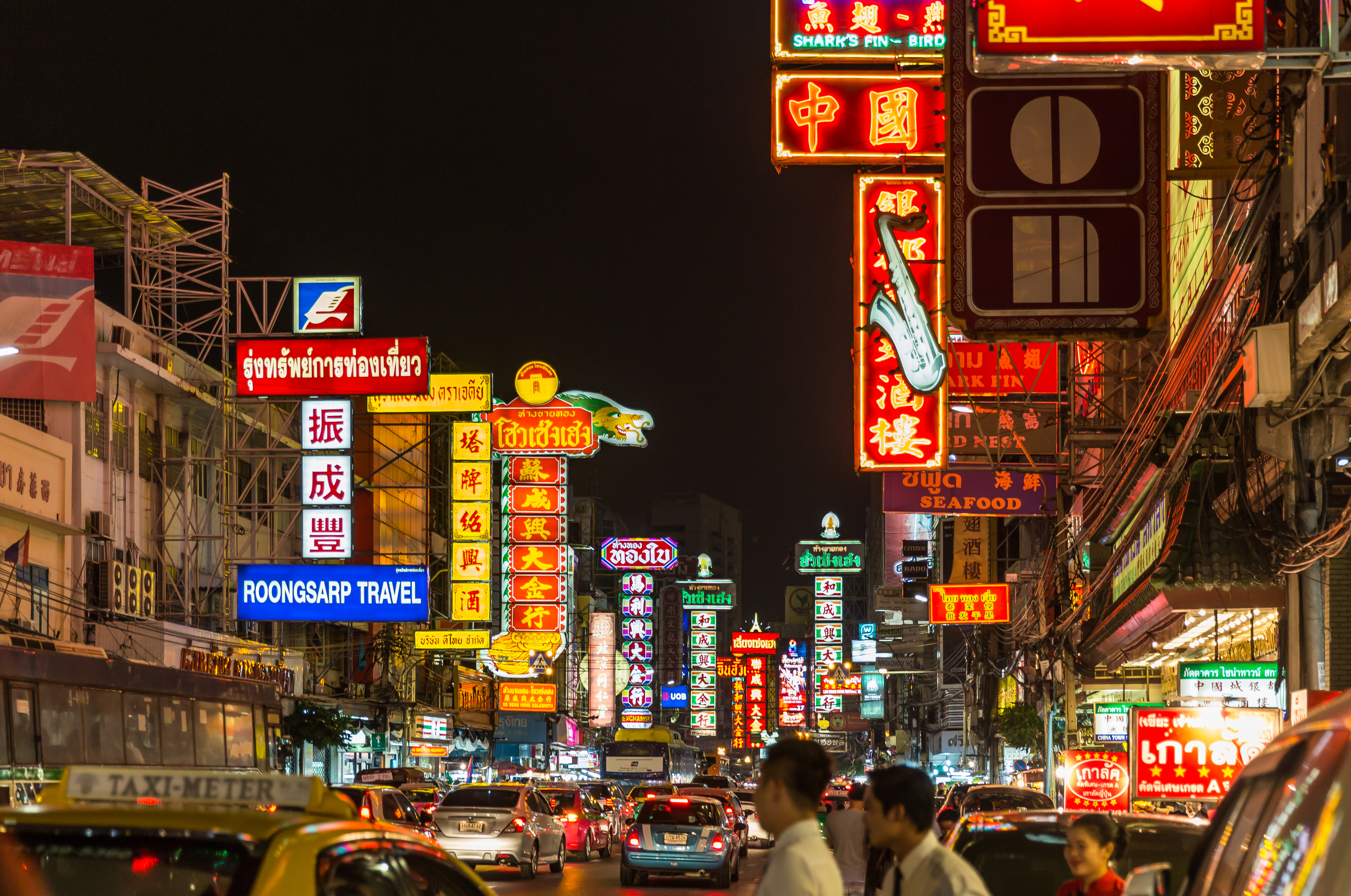 Chinatown is a colorful, exotic, and pleasingly chaotic area, packed with market stalls and probably the highest concentration of gold shops in the city. During major festivities like Chinese New Year and the Vegetarian Festival, the dynamism and spirit of celebration spread across town like wildfire, and if you happen to be around, don't miss an opportunity to witness Bangkok's Chinatown at its best.
Wat Pho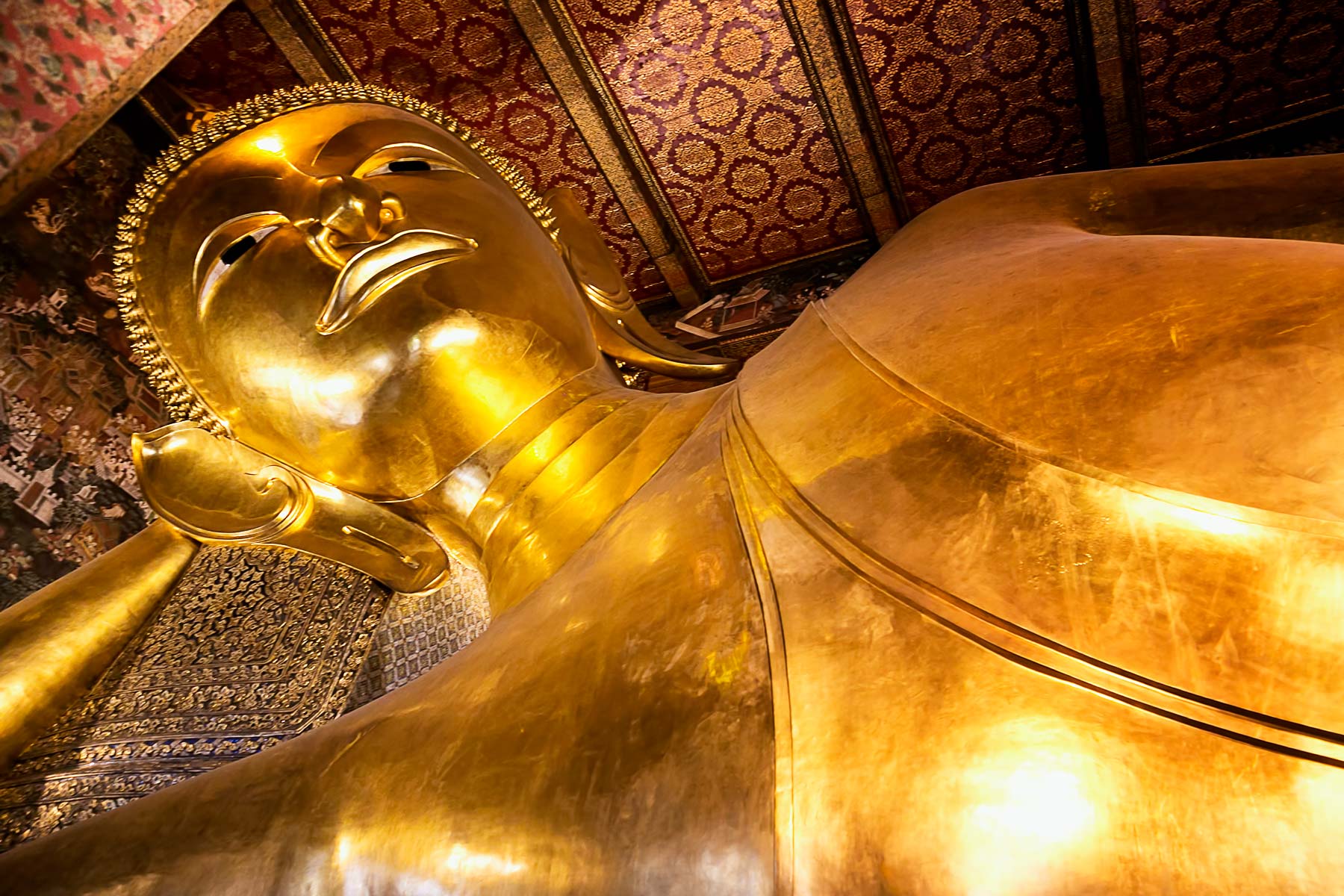 Wat Pho (the Temple of the Reclining Buddha), or Wat Phra Chetuphon, is right behind the Temple of the Emerald Buddha – it's a must-see for any first-time visitor to Bangkok. As one of the largest temple complexes in the city, it's famed for its giant reclining Buddha that is 46 meters long and covered in gold leaf.
It's an easy 10-minute walk between here and the Grand Palace, and we recommend coming to Wat Pho second because even though the golden Buddha here is just as popular, many people don't take the time to wander around the rest of the complex, making for a more relaxing experience. Wat Pho is also a great place to get a traditional Thai massage. It's often considered the leading school of massage in Thailand, so you really are in good hands here.
Opening Hours: Daily from 8 am to 6.30 pm
Location: 2 Sanam Chai Rd, Phra Borom Maha Ratchawang, Phra Nakhon, Bangkok 10200, Thailand
Chao Phraya River & waterways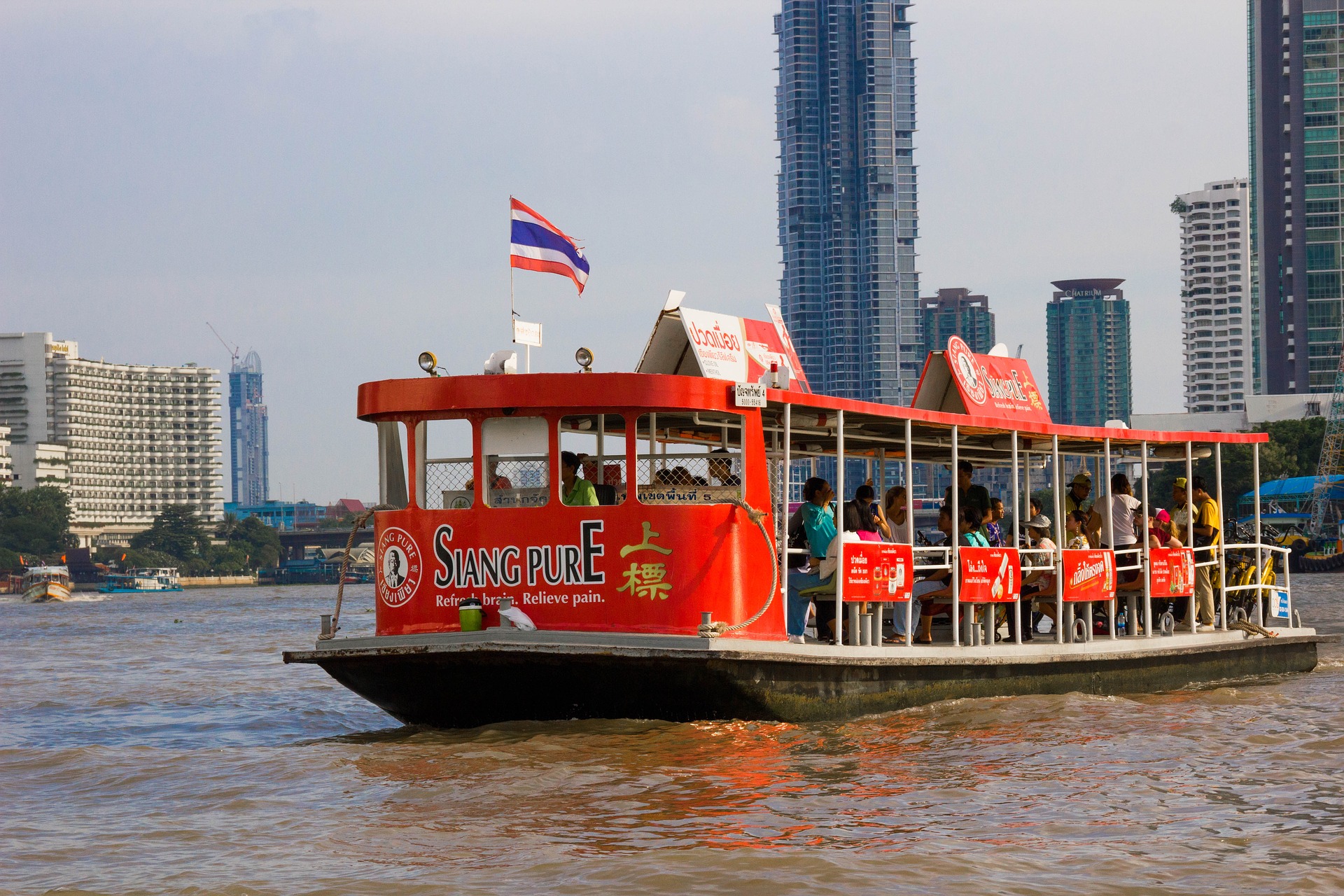 One of the most scenic areas, the riverside, reflects a constantly changing scene day and night: water-taxis and heavily laden rice barges chugging upstream, set against a backdrop of glittering temples and luxury hotels. The areas from Wat Arun to Phra Sumeru Fortress are home to some of the oldest settlements in Bangkok, particularly Bangkok Noi and its charming ambiance of stilt houses flanking the complex waterways.
Chatuchak Weekend Market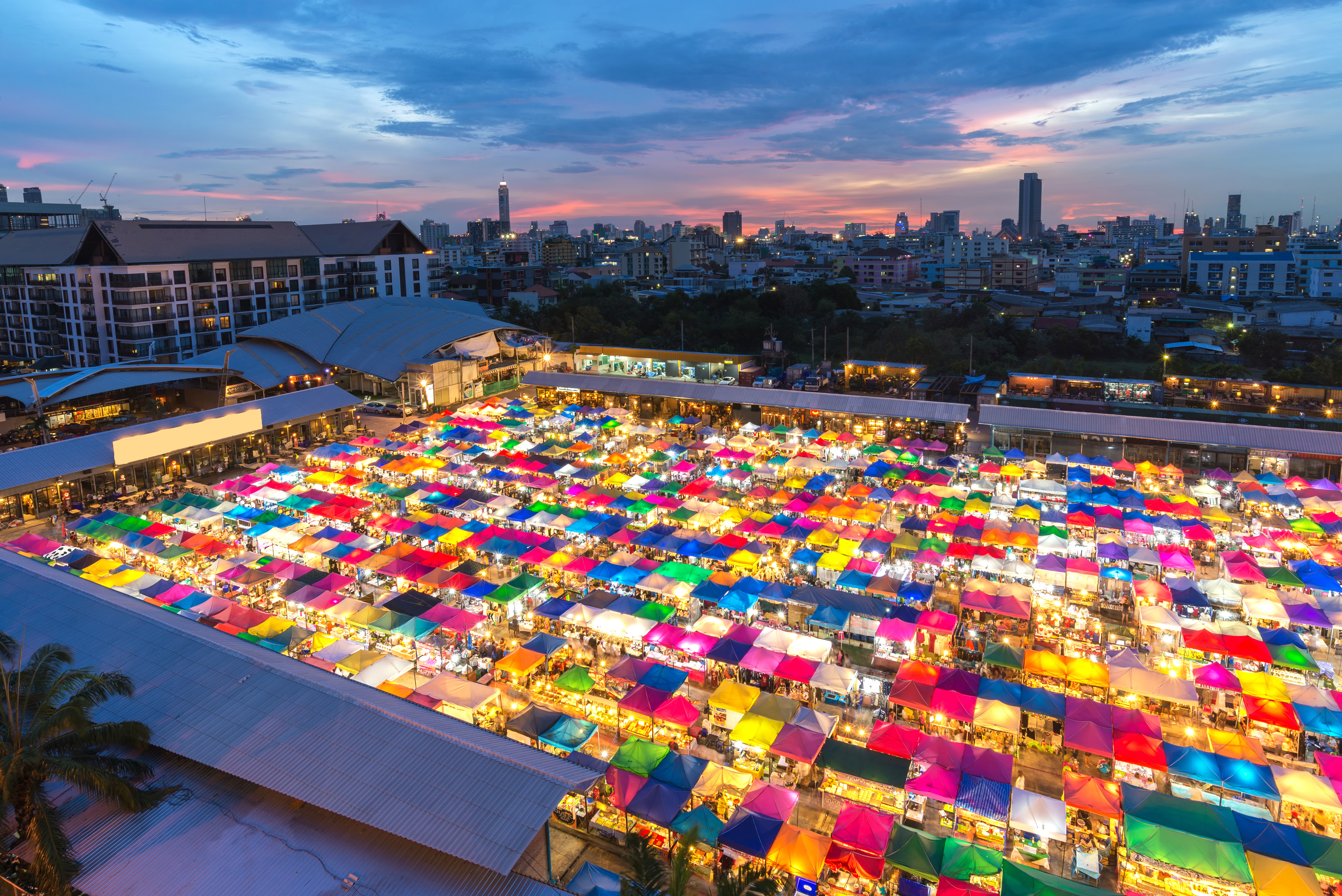 Chatuchak Weekend Market in Bangkok was once only popular among wholesalers and traders. Still, it has eventually reached landmark status as a must-visit place for visitors to the Thai capital. The market's sheer size and diverse collections of merchandise will bring any seasoned shoppers to their knees – it's where you can literally 'shop till you drop'. Here, you'll be amazed at the sheer variety of merchandise, whether it's a Moroccan lamp, an antique wooden chest, a pair of vintage Levi's jeans, or, on the exotic side, a python.
Chatuchak is home to more than 8,000 market stalls that are spread over more than 14 hectares. On a typical weekend, more than 200,000 visitors come here to sift through the goods on offer. Veteran shoppers would agree that just about everything is on sale here, although not all at the best bargain rates. But if you have one weekend in Bangkok, squeeze in a day trip to Chatuchak Weekend Market, and you won't be disappointed.
Opening Hours: Saturday–Sunday from 9 am to 6 pm
Location: Kamphaeng Phet 2 Rd, Chatuchak, Bangkok 10900, Thailand
Khao San Road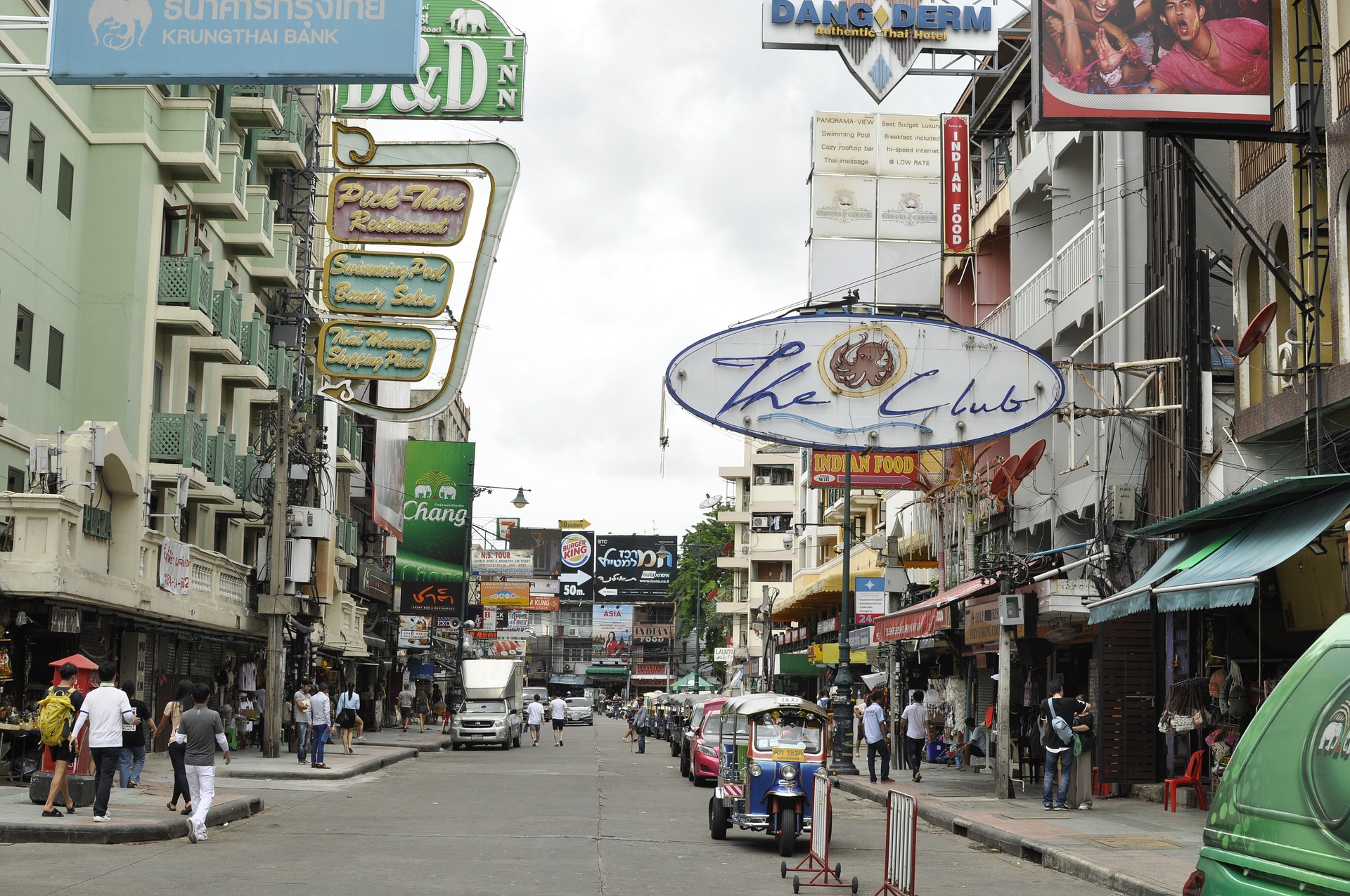 If Bangkok is a city where East greets West, then Khao San Road is the scene of their collision, the place where they jostle for superiority and poke one another in the eye. With travelers from every corner of the modern world, sleek clubs playing sophisticated sounds, eclectic market stalls, converted VW cocktail bars, and foods tamed to suit the Western palate, it may seem clear who won the fight. However, whether you're a hard-up farang (foreigner) or open-minded Thai, its irrepressible energy and carefree vibe make it well worth a visit.
Soi Cowboy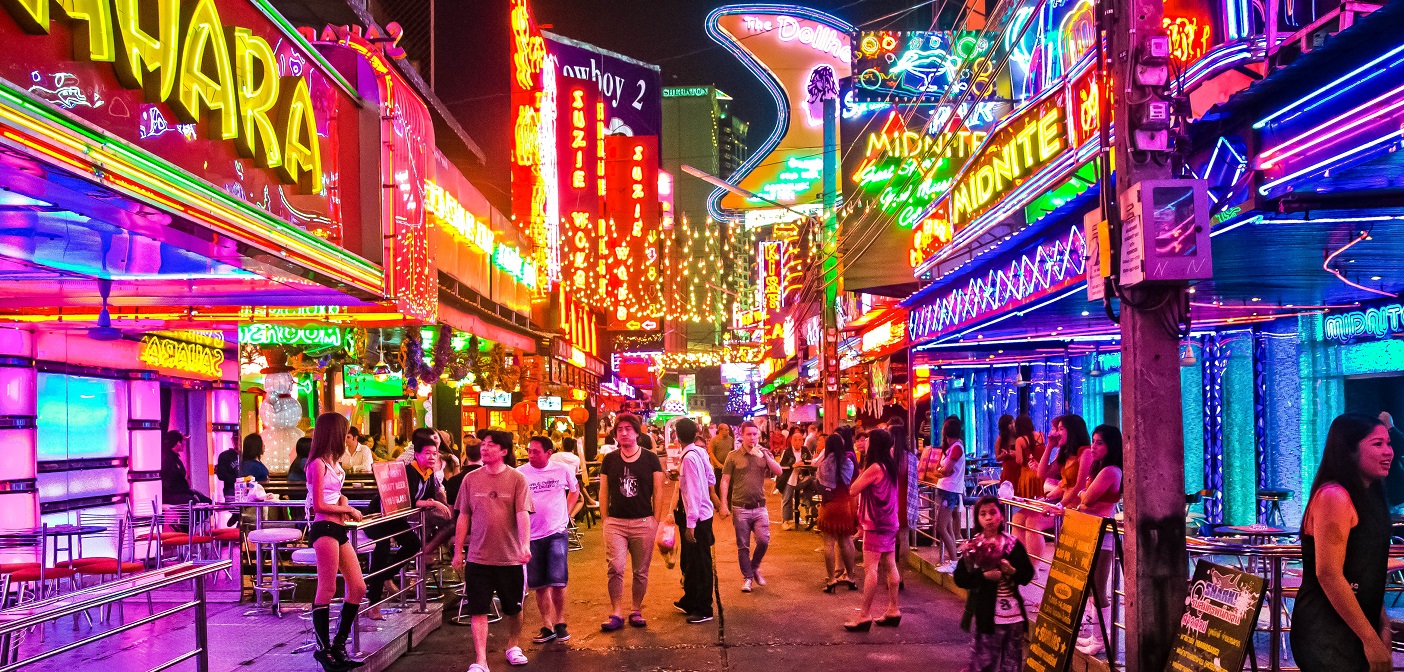 Soi Cowboy was named after the cowboy hat-wearing African-American who opened the first bar here in the early 1970s. This red-light district has a more laid-back, carnival-like feel to it than Patpong or Nana Plaza. Flashing neon lights up a colorful streetscape of 20 or so go-go bars that line its sides. Don't be shy, it's pretty easygoing and open-minded, entry is always free, and drink's prices are fixed.
Soi Cowboy is just next to Terminal 21, a very popular new shopping mall, so just cross the street and see it for yourself… or use Terminal 21 as an excuse to have a quick peek. Remember, you might not see this again anywhere else in the world!
Jim Thompson's House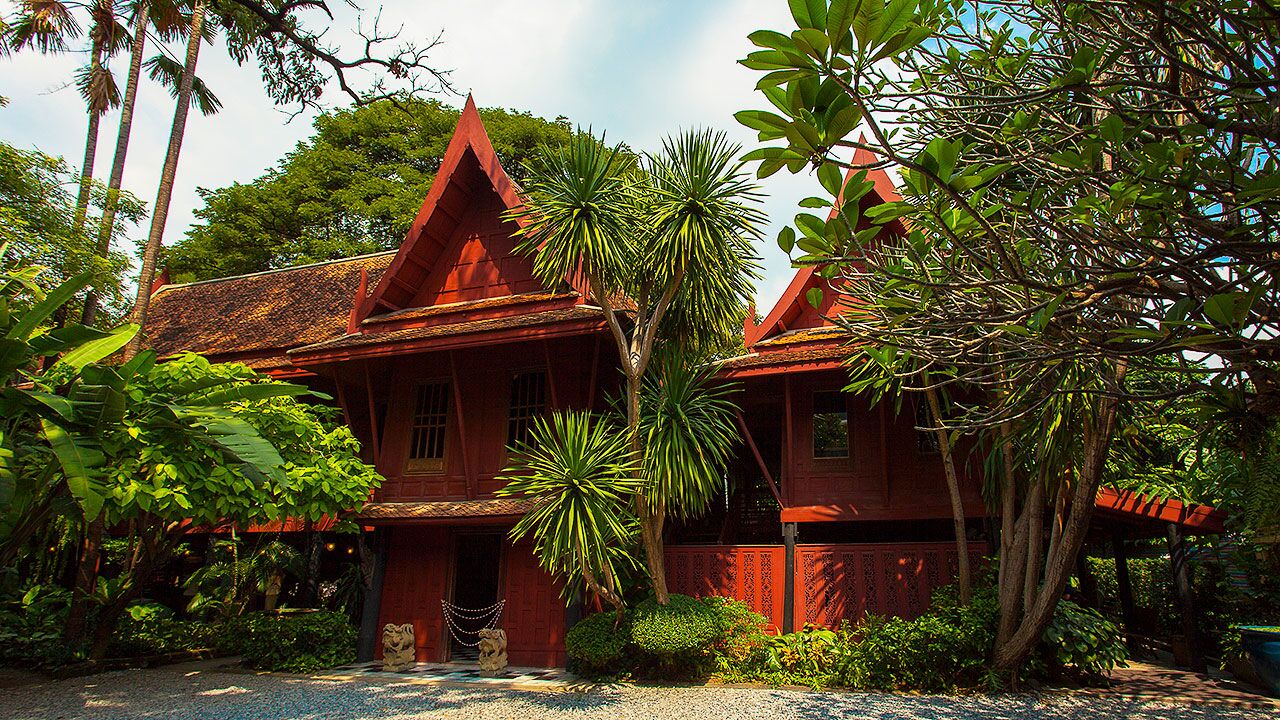 Jim Thompson House is the former home of the late James H.W. Thompson, an American businessman who dedicated over 30 years of his life to reviving Thai silk in the 1950s. The lovely garden-enclosed compound sits on the bank of the Saen Saeb Canal and houses six traditional Thai teakwood houses transported from Ayutthaya and Ban Krua Silk Village. It's a museum and art center showcasing Thompson's collection of Asian antiques and Thai silk.
A clever lighting arrangement draws your eyes to 2 wall niches displaying a 17th-century standing Buddha and a hand-carved wooden figurine. High above your head, a Belgian chandelier hangs from the ceiling, while Italian marble tiles cover the floor, punctuating heavy wood accents on the walls and indoors staircase.
Jim Thompson House is located in Siam, though it's closest to the National Stadium BTS Skytrain Station. Once you disembark from the train, take Exit 1 and turn right into Soi Kasemsan 2. Continue walking to the very end of the road, and the museum will be on your left-hand side.
Opening Hours: Daily from 9 am to 6 pm
Location: 6 Soi Kasemsan 2, Rama 1 Road, Wang Mai, Pathumwan, Bangkok 10330, Thailand
BTS: National Stadium