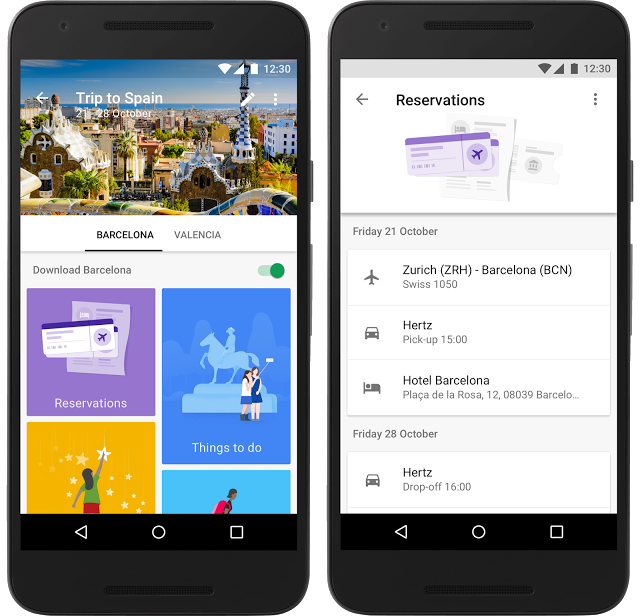 We love to travel so much. But we don't like to plan our trips. Because it takes so much time and energy.
But now it is not our problem anymore: Google makes our trip easy with its new Trips app!!! This amazing application takes the stress out of planning vacations. Sounds perfect, doesn't it?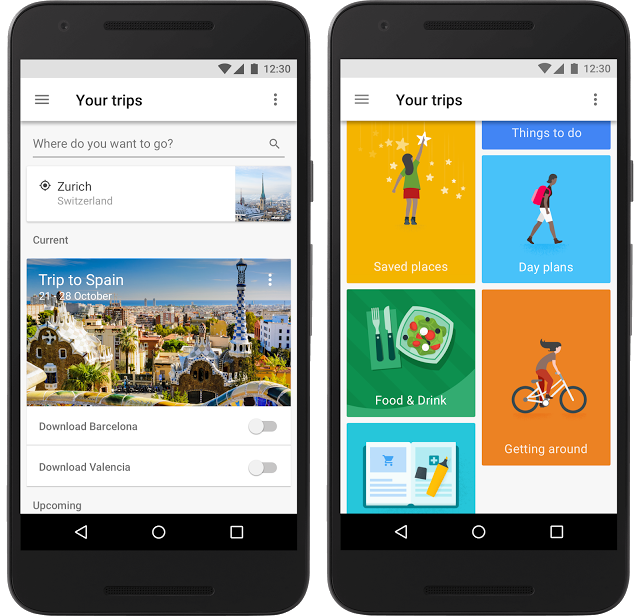 Google Trips allows making tourist routes using Google maps data and information of other users. By Google Trips you can choose all the places you want to visit while traveling and download the guide for offline use. Google Trips automatically compiles a list of your future trips analyzing information like flight itineraries and hotel bookings from your Gmail.
After selecting a city or a country application prompts the user to specify the details of the trip by filling out some sections such as 'Saved Places', 'Restaurants', 'Food & Drinks', 'Day Plans', 'Things to do', 'Getting around'.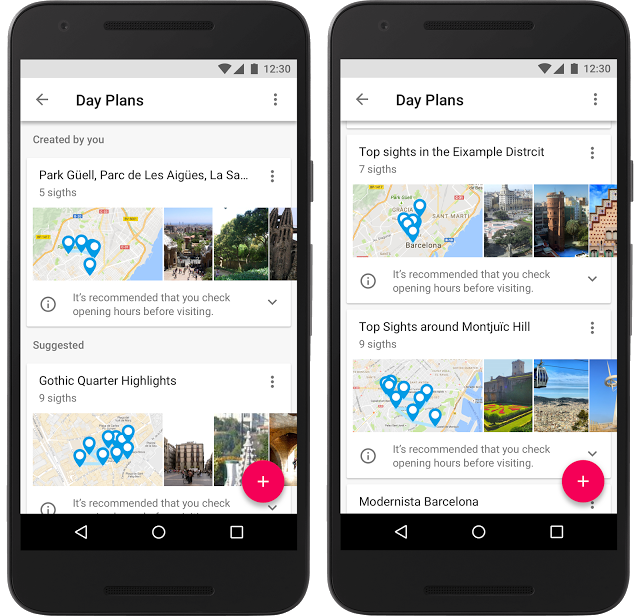 Google Trips also has a section of recommendations that includes the most popular tourist destinations in 200 cities of the world. This section is formed by information received from other travelers. The application even can find nearby sights on user's route using Google maps.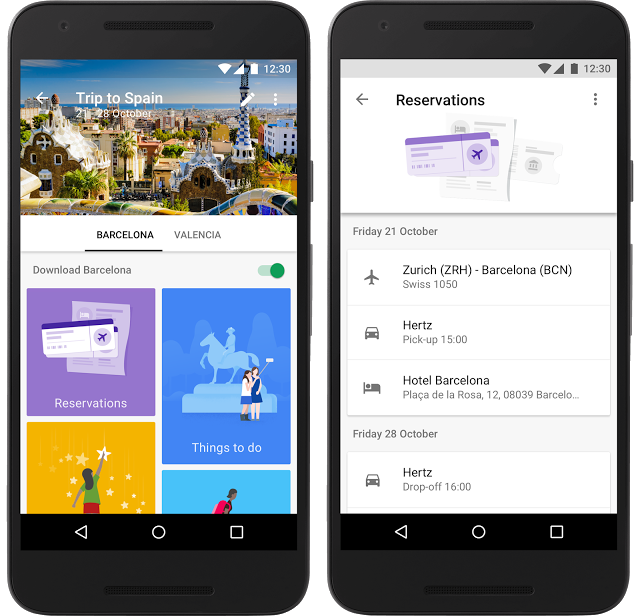 Each travel guide is divided into several sections. For example, a 'Getting around' section provides information such as how to leave the airport when your plane arrives, local taxi, public transport and rental options.
Finally, now we are released from our long-term planning and have more free time. Even those who travel for the first time can fully trust Google Trips. The application is available on Android and IOS.
Have a great journey with Google Trips!