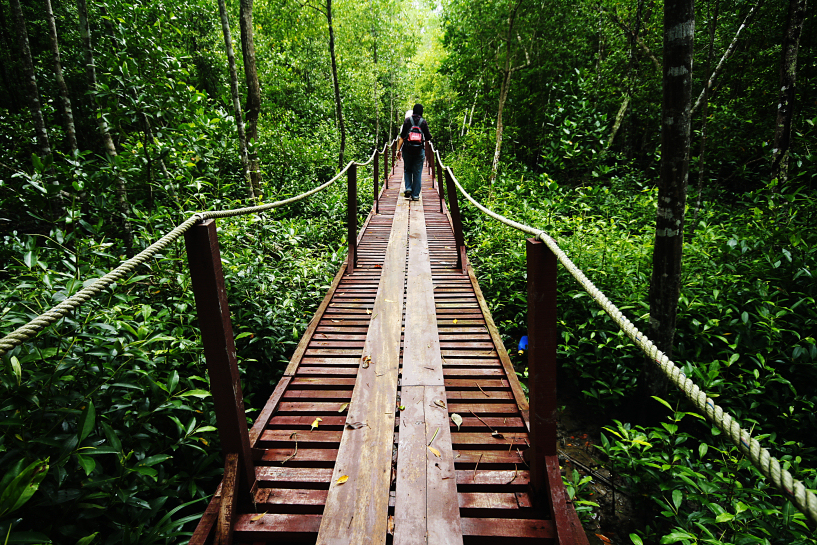 Selangor is located on the west coast of Peninsular Malaysia and surrounds the federal territories of Kuala Lumpur and Putrajaya. Rich in art, culture, and history, Selangor boasts modern architecture alongside traditional Malay buildings, creating a beautiful blend of cityscapes. This well-planned and modern city is equipped with the finest infrastructure including highways, stadiums, three airports, and sporting facilities second-to-none. Together with KL, Selangor boasts the best hotels, fabulous restaurants, and a vibrant nightlife. There are myriad things to do in Selangor whether you are into nature or the lure of the concrete jungle.
You will find waterfalls in Hulu Langat to picnic by and recreational forests and parks with flora and fauna to take your breath away. Templer's Park is set within a lush green forest and limestone hills with waterfalls, natural pools, and trekking trails, while the steep outcrops at Bukit Takun give rock climbers a challenging course to conquer. Here is an ultimate list of things to do and see in Selangor. Let's take a look.
Climb The 272 Steps Up Batu Caves
Batu Caves Sri Subramaniam Temple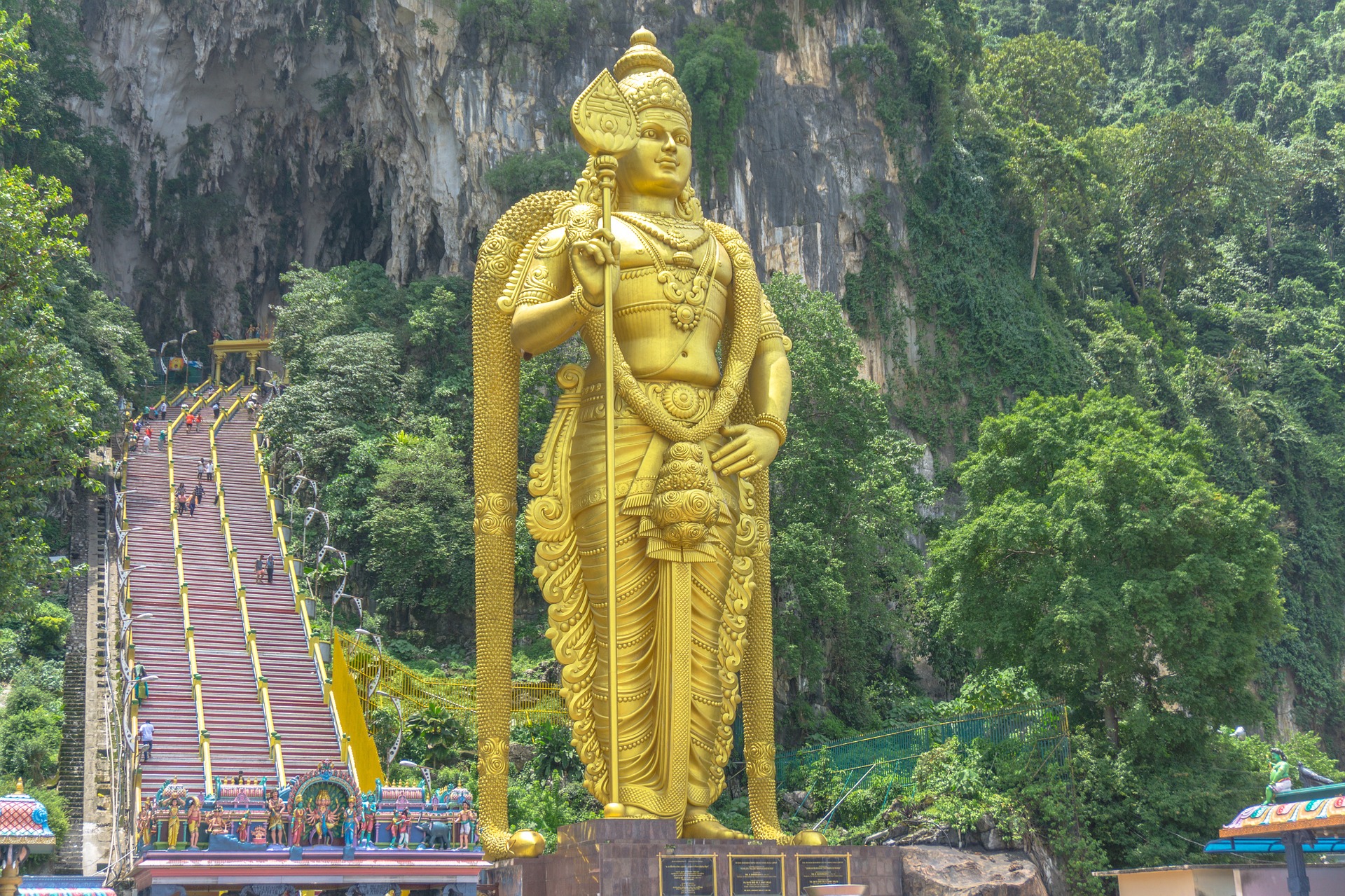 Home to a magnificent Hindu shrine, Batu Caves is possibly the most popular destination for tourists and locals alike regardless of their religious faith. The hike up to the temple or cathedral cave alone is worth the trip because of the macaques that live on the grounds. You can feed them but don't attempt to touch them as these wild creatures can get rambunctious. If you are good with crowds, consider heading there during Thaipusam, when thousands of devotees gather to watch or partake in what is the ultimate colorful affair. Pilgrims carry kava dis (makeshift altars) as a form of sacrifice or penance, which vary from brass pots filled with milk to an assortment of body piercing implements attached to their backs and make their way up the 272 steps.
Take A Night Cruise To Watch For Fireflies
Firefly Park Resort, Bukit Belimbing, Kuala Selangor
This is the only place in the region to witness the sight of millions of fireflies flashing in synchrony on the branches of the Berembang trees that line the riverbanks. You will be rowed down the Selangor River in a sampan in pitch darkness to await this magical sight. There's a seafood restaurant on the docks, chalets within the resort as well as budget accommodation in the sleepy little town. Getting here from the city is quite a journey through narrow winding lanes but worth the two-hour drive.
Go On An Adventure Ride
Sunway Lagoon, Bandar Sunway, Petaling Jaya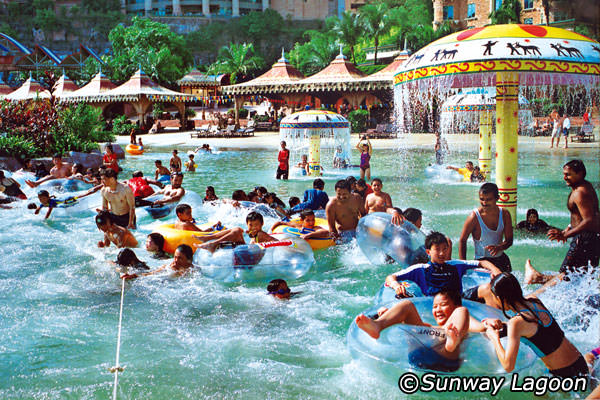 It is one of the perfect places to keep kids and adults entertained all day. This sprawling theme park boasts a well-maintained water park with a human-made beach complete with waves good enough to surf on, an extreme park for adrenaline junkies, a scream park featuring bone-chilling, horror movie-inspired rides, and amusement and wildlife parks for the little ones. Tickets can be purchased online. Sunway Lagoon is adjacent to Sunway Lagoon Resort Hotel and Sunway Pyramid Mall.
Wander Through An Idyllic Fishing Village
Pulau Ketam
Translated Pulau Ketam means Crab Island. This little island (accessible from Port Klang via a 35- minute ferry ride) is an old fishing village that although developed maintains its old-world charm. During high tide, the wooden houses appear to be floating on water. You will see fish farms floating in the sea, a fishing boat factory, the Chinese heritage of its small population, and get to savor the freshest seafood possible. A couple of budget hotels are available if you wish to spend the night.
Another island worth exploring is Pulau Carey, which is home to the Mah Meri, an aboriginal tribe reputed for their traditional woodwork based on their ancestral spirits. Do not forget to savor Pulau Carey's special pepper crabs, which can be found at just about any seafood restaurant on the island.
Retreat Into Nature
Sekeping Serendah Retreat, Serendah
Tucked away in the sleepy town of Serendah, about an hour's drive from KL, is a private retreat of glorified tents set within five acres of tropical forest, enhanced by cascading waterfalls, plunge pools, jungle treks, fishing lakes and Orang Asli (native) villages. Choose between glass, timber, and mud sheds, all of which are equipped with modern conveniences. This is your chance to hang out in the wilderness without having to rough it out.
Get Close To Nature
Malaysia Agriculture Park, Shah Alam 
This 1,258ha park is the largest agroforestry park in the world, containing samples of virtually every agricultural resource in the nation, including oil and coconut palms, padi fields, fruit trees, and rubber trees all set in a rainforest. Through numerous open-air exhibits, live demonstrations, nature trails, and a host of educational programs, visitors are offered unparalleled opportunities to learn about and enjoy Malaysia's rich natural attributes. Other attractions here include two dams, a fishing lake, a temperate house, a suspension bridge, and a bird and safari park. Bicycles are available for hire within the park. Budget chalets are also available.
Stay In Traditional Villages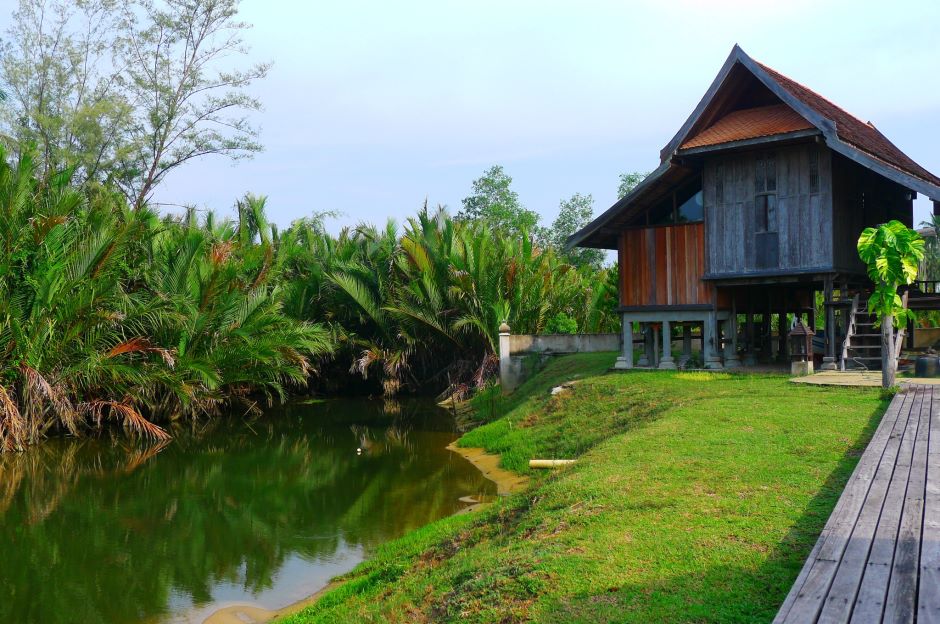 The villages of Banghuris, Dorani, and Sungai Sireh are among the most popular destinations for home-stay experiences. These villages allow visitors to experience the traditional Malay village lifestyle and culture. Try your hand at rubber tapping, cooking Malay dishes, going for an evening walk at the fruit orchards and oil palm estates, and taking a sampan ride. Some stage mock Malay weddings and dances for visitors while others offer traditional spa treatments.
Freeze In The Tropics
Mines Wonderland, Mines Resort City, Seri Kembangan
This theme park, situated in what was once the world's largest open cast tin mining lake, features a unique snow house where visitors have a chance not just to cool off but freeze while scurrying through an igloo of sorts. Other attractions include a dancing musical fountain, roller coaster rides, miniature golf, jet-skiing facilities, and a water taxi ride that meanders through canals connected to the adjacent resort and shopping mall.
Hit The Greens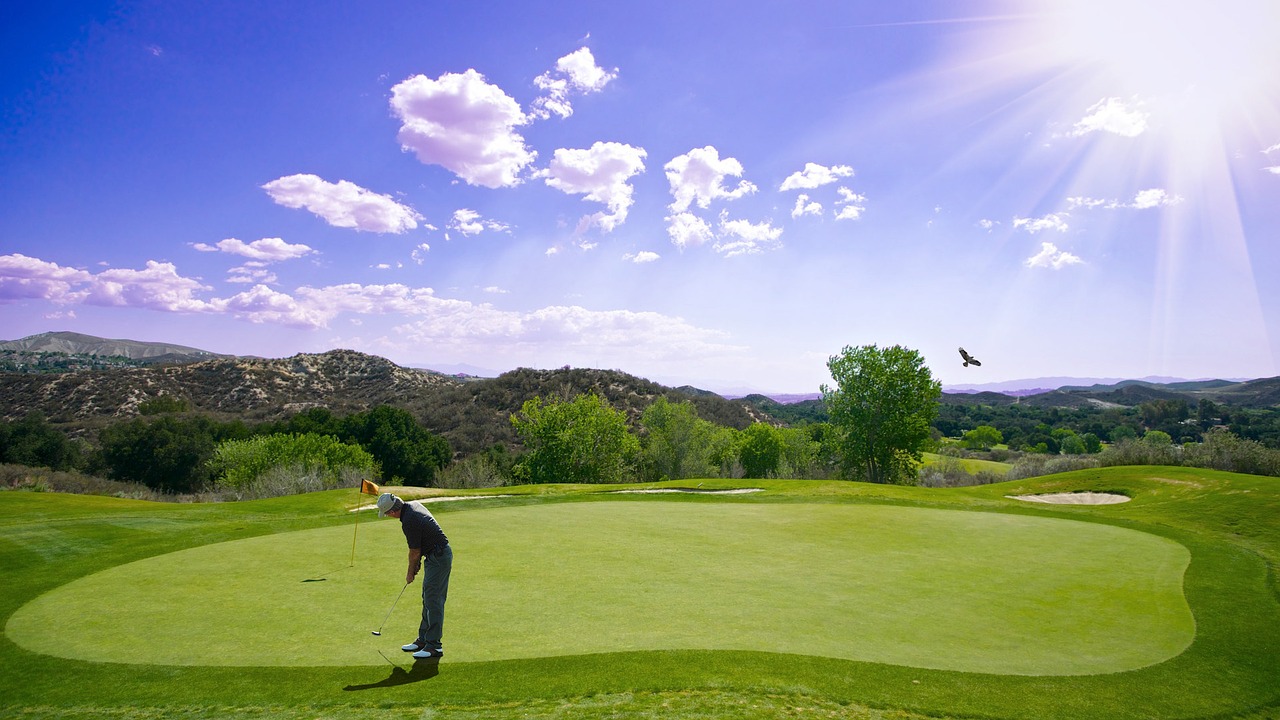 With over 30 courses to choose from, golf enthusiasts are spoilt for choice. Premier courses include The Mines Resort and Golf Club (Seri Kembangan), Saujana Golf and Country Resort (Shah Alam), Templer Park Country Club (Rawang), Tropicana Golf and Country Club (Petaling Jaya), and Kelab Golf Negara Subang (Petaling Jaya). The listed website has a comprehensive list of clubs in the state with relevant contact and location information.
Make A Wawa Splash
Mines Resort City, Seri Kembangan
Here is your chance to cruise the canals and calm lakes of this resort city on a World War II military landing craft dubbed the WaWa Amphibious Bus. Apart from offering visitors a rip-roaring good time, the WaWa Splash Tour was established to raise awareness about amphibian species that are on the brink of extinction. There is a whole lot more to do here, so set aside a day to explore.
Dive Into Pristine Fresh Water Pools
Sungai Congkak Recreational Forest, Hulu Langat
Water lovers will adore this recreational forest, which is filled with natural pools of pure, clear water and roaring rapids, set amidst a lush, serene Lowland Dipterocarp Forest. Facilities include a camping ground, picnic spots, chalets as well as hawker stalls selling a variety of food and drinks. Adventure seekers can also hike up Bukit Chenuang, which rises 850m above sea level.
Shoot The Rapids
Sungai Selangor, Kuala Kubu Baru
The Selangor River's steep and technical rapids offer a challenge to even seasoned white-water enthusiasts. Of course, there are less demanding courses to suit beginning adventure seekers as well as other activities including river tubing and kayaking. Guides will be on hand at all times. Contact your tour guide for packages.
Take To The Skies
Bukit Jungra
Head to lighthouse atop Jugra Hill and sign up to paraglide. Check weather conditions before heading out as successfully gliding through the skies requires Mother Nature's cooperation. Ask your travel agent about existing packages.
Get A Bird's Eye View
Look Out Point, Ampang
Tucked along the old winding road to Kajang, this beautiful place on top of Bukit Belacan offers a magnificent view of the KL skyline. Officially known as Pusat Pelancongan dan Menara Tinjau, it houses three restaurants, each offering different cuisine styles, including a wide selection of local delicacies. Adventure seekers can choose to scale a 3-story lookout tower, which offers an even better vantage point.
Go Bird Watching
Kuala Selangor Natural Park
Situated at the mouth of the Selangor River, this park is a haven for resident and migratory birds, some from as far as Siberia and Northern China, and a host of other amazing wildlife. There's also a large aviary that houses the endangered milky stork. A breeding program is conducted in the aviary to help boost the dwindling population of these birds. You'll also find four clearly marked trails varying from 30 minutes to 80 minutes, maps of which are available at the entry point.