Due to its otherworldly desert landscape and close proximity to Los Angeles, Joshua Tree has become one of the top destinations for people looking to escape the city and get a dose of nature.
If you've ever dreamed of a Joshua Tree getaway, there's a good chance it involved a hot tub, a night gazing at the stars, and likely a place with seriously cool desert vibes to call home for a couple of days. Check out these stylish vacation rentals in Joshua Tree that offer up Southwestern vibes in a sprawling, desert landscape.
You can check out our other round-ups of Romantic Treehouse Airbnbs in the USA, or Impressive Glasshouse Airbnbs in the USA, and the rest of The United States, too!
This article may contain affiliate links. I earn a small commission when you book through these links at no additional cost to you.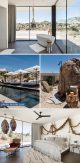 Admire rugged boulders and exotic cacti from the window walls wrapping this private High Desert home. Smooth surfaces and warm accents set a contemporary tone. The modern oasis is complete with a saltwater pool and spa, along with an outdoor shower and fire pit.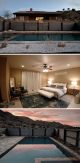 Escape to this relaxing oasis less than 2 miles to Joshua Tree National Park. The eclectic mix of mid-century modern, rustic, and Aztec styles will inspire and calm you. Big enough to sleep your whole group in comfy beds with NEST mattresses, but intimate enough to spend quality time together.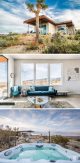 Solis Joshua Tree brings contemporary architecture, design, and luxury to an ideal location on the edge of Joshua Tree National Park. The modernist design incorporates high ceilings and floor-to-ceiling glass to afford huge views throughout the day and night.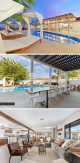 Casa Coyoacan is a comfortable and inviting desert oasis just minutes from Joshua Tree National Park. Here you can enjoy the refreshing in-ground swimming pool, luxurious hot tub, comfy poolside cabanas, well-equipped kitchens, spacious dining areas, lavish hotel-style bedrooms, and the all-around great vibes.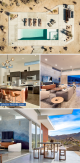 SkyHouse features all the comforts of city living while retaining a deep connection to the surrounding desert and all its natural beauty. This signature architectural and inspirational hideaway is perched on 8 private acres in the heart of Joshua Tree, with a luxury pool and direct walking access to miles of national park trails.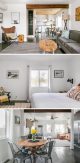 Relax and unwind in this remodeled, 2 – bedroom chic cabin with a hot tub. If you have never relaxed in a hot tub underneath the starry Joshua Tree sky, then it's time to start asking yourselves some tough life questions and book this house immediately.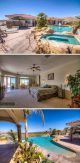 Villa Via Dei Cieli (The Way of The Heavens) is a majestic retreat that sits atop its very own hill. Every room of the villa features an unobstructed eagle-eye view. This villa is truly a remarkable and exclusive getaway.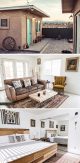 Havalina is a spacious and enchanting Mojave desert retreat. The property feels "away from it all" yet accessible to all desert points of interest: 20 minutes to JT Natl Park, 15 minutes to both downtown Yucca Valley and downtown Joshua Tree, 10 minutes to the Integratron, 20 minutes to Pioneertown.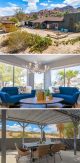 Nestled over an acre in South Joshua Tree, this modern ranch-style home offers an enticing escape from the clamor of urban life. Enjoy the casual lifestyle, captivating vistas, blue skies, and fiery sunsets of the Mojave's high desert.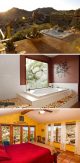 Built into the side of a mountain and totally secluded, Joshua Tree Oasis offers 360-degree birds-eye views of incredible desert landscapes, botanical and animal life, amazing sunsets, and outdoor activities that have made this sanctuary legendary.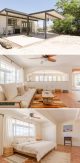 Peaceful desert ranch house retreat set on 2+ boulder-filled acres overlooking the valley. The home boasts stunning views, a covered patio, shade trees, exposed beams, Spanish tile, and a warm open floor plan that is perfect for groups.
Jackrabbit Wash is a modern architecture with a pool in Joshua Tree. The guests can enjoy the desert and Mountain View from each room of the house. When the mountain top covers by snow during the winter, people can find a different desert and living experience in this house.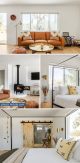 The Habibi House is an enchanting desert ranch featuring locally sourced furnishings with handcrafted pieces from Morocco. Watch the sunrise from the sunroom and spend the evening sitting around the fire pit under the stars.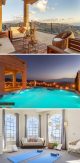 As you walk into the spacious entry of this breathtaking home, you'll know that you've made the right choice. The open floorplan cascades light throughout the entire home and leads the way into a large living room where you and up to 12 guests can relax and create lifelong memories!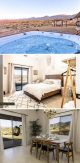 Joshua Tree Desert Retreat with breathtaking views of the desert and mountains is located approximately 5 minutes from the park, 3 minutes to Joshua Tree Village, 10 minutes to Yucca Valley, and 45 minutes to Palm Springs. Includes many amenities as you would have in your own home and just minutes from Walmart, and restaurants.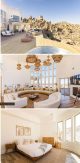 Experience your own private version of Joshua Tree National Park at this architectural estate amid desert serenity. Step inside and take in the two-story atrium, which features breathtaking floor-to-ceiling views of boulders, Joshua Tree National Park, and the desert sky.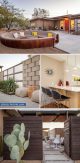 Unique to this space is the indoor heated pool—a rare find in the high desert. With developed landscaping and concrete floors, this cozy home offers a touch of city living in Joshua Tree. Outside three lounge areas offer cozy spaces to enjoy the sun or the stars, including a larger sunken sitting circle with a fire pit.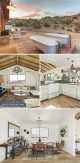 La Luna Cabin is where rustic meets modern getaway sitting on 5 untouched acres of wild California high desert complete with dozens of Joshua Trees, desert tortoises, roadrunners, jackrabbits, and more! Surrounded by native flora and fauna, this jewel box is the perfect place to unwind and explore the magic and majesty of the high desert. Enjoy the wild outdoors or relax in the casual-chic indoors, a bath under the stars, or any of the other treats this unique property has to offer.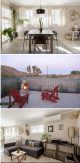 This stylish home is the perfect spot for nature lovers, writers, and artists seeking solitude and inspiration, and couples seeking a romantic getaway. Located just under 1 mile to Joshua Tree Village restaurants and shops, this property is situated on 5 quiet, private acres that offer serenity, amazing views, and the best of the desert landscape and wildlife.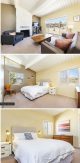 Looking to go remote? Starry Night Casita is located 15 minutes from the Joshua Tree National Park. Its location is perfect for visiting some local spots, taking a stroll to experience the local art scene, or when you just want to relax and enjoy the desert night sky.
THINK THESE ARE THE COOLEST RENTALS IN JOSHUA TREE? PIN THIS POST TO SAVE IT FOR LATER